Rucola
First made in Germany, this Rucola pizza is a flavorful pizza you should taste.
Baked with love, this pizza style enjoys an enticing taste and abundant aroma to enjoy.
Always make time to choose excellent toppings and complement them with a fantastic crust for you to enjoy a delicious pizza dinner.
If you have a taste for Vegetarian pizzas with Tomato sauce then you'll love this.
Pizza is truly a global phenomenon! One reason for its worldwide appeal is that it can be easily adapted to different cultures and tastes. For example, in Italy, pizza typically has a thin crust and simple toppings, whereas in the United States, pizza often has a thicker crust and more elaborate toppings. This adaptability allows for the creation of local and regional specialties that people can enjoy.
Another reason pizza is so beloved around the world is its accessibility and convenience, both in terms of making it at home or ordering it from a local pizzeria or even delivered to your doorstep. It's a dish that can be enjoyed by people of all ages and backgrounds, making it a perfect food for any occasion.
Finally, pizza is just delicious! The combination of gooey melted cheese, savory tomato sauce and various toppings creates a flavor explosion in your mouth that is hard to resist. It's no wonder that pizza has become a beloved food around the world.
Pizza in Germany
Germans love their Schnitzel, Sausages, Potatoes and breads. Thankfully for us pizza lovers, they also love Italian dishes such as pasta and pizza, which are very popular.
Take a look at some of the other pizzas from Germany here.
Rucola Pizza at a glance

| | |
| --- | --- |
| Origin | Germany |
| Type | Vegetarian |
| Sauce | Tomato Sauce |
Rucola Pizza Recipe
There is a recipe below for you to make a Rucola Pizza using a wood pizza oven or your typical kitchen oven.
Preparation time

| | |
| --- | --- |
| Dough | 2 hours |
| Assembly | 10 minutes |
| Baking | 12-20 minutes |
Rucola Pizza Ingredients
Choose enough pizza toppings for the amount of pizzas you will be creating. The pizza sauce and dough ingredients below are designed for 3-4 pizzas, so scale up or down, based on your requirements.

Simple Pizza dough
2 tsps (7 g sachet) dried yeast
1 cup (250 ml) luke-warm water
400 g (2 2/3 cups) 00 or pizza flour
2 tsps salt
3 tbsps (1/4 cup) olive oil
Rucola Pizza Toppings
Toppings used in this pizza recipe, are;
Parmesan
Mozzarella
Arugula

Easy Tomato Pizza Sauce
1 can (15oz/420g) tomatoes, whole or crushed
1 can (6oz/170g) tomato paste
2 large garlic cloves
1/4 a small onion
1 tbsp dried Italian herbs
1 tsp salt
Want to try a different sauce? See our article on the different types of pizza sauces.
TIP
You can click on any of the tags at the bottom of this page, to find other pizzas besides Rucola Pizza, that use that topping.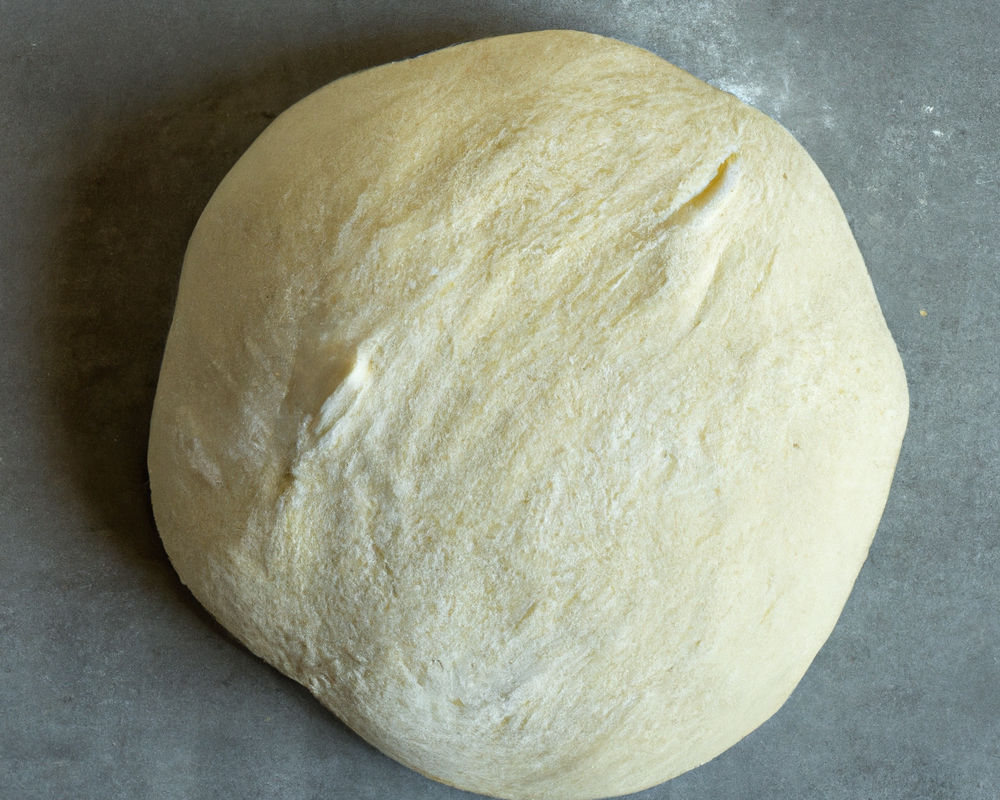 Pizza Dough Method
If you don't have much time, grab a premade pizza base at your local grocery store, or hand make your own pizza dough following the simple steps below. Some shops even carry premade pizza dough in balls.
Whisk the lukewarm water and yeast in a plastic or glass jug. Let mixture stand for five minutes.
Add salt and flour in a large bowl. Create a hollow well in the middle and gently pour the liquid yeast mixture and oil.
Using a spatula, or your hands, mix the dough really well until smooth. Turn out dough onto a lightly floured work surface and knead for five minutes.
Lightly oil a bowl, and place dough in it and cover with plastic wrap. Leave in a warm place to rise for 30 minutes to an hour, or until it doubles in size.
Turn dough out onto a lightly floured surface and knead gently for another 5 minutes or until smooth.
Sprinkle a little flour on the bench before rolling to prevent dough from sticking.
Divide the dough into balls, and roll out bases to desired size.
TIP: We have other dough recipes if you would like to try your hand at sourdough, poolish or more.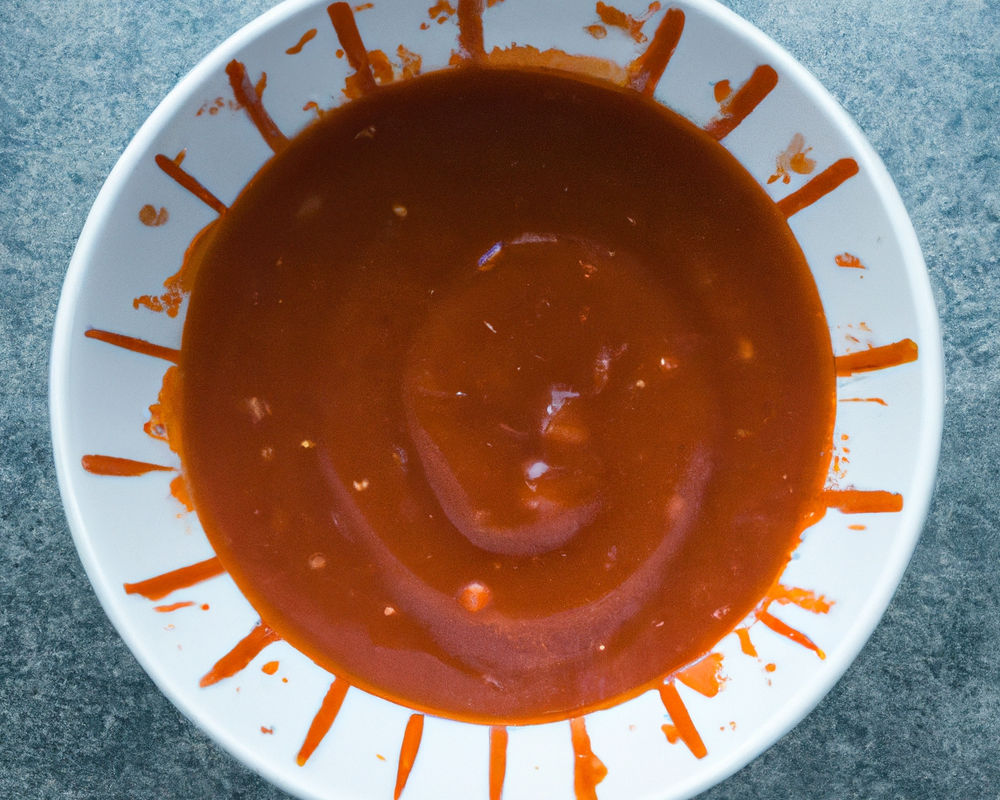 Tomato Pizza Sauce Method
Want to add a personal touch to your homemade pizza? Try making your own tomato sauce using the recipe provided.
Combine all ingredients in a large bowl.
Pizza sauce should be reasonably smooth.
Let sit in the bowl for 5 minutes.
Your pizza sauce is now ready to use.
You can keep in the fridge for up to 3 days.
Remember that you can add salt and pepper to taste for the perfect flavor.

Preparing Rucola Pizza
Preheat your oven to roughly 500 degrees.
Roll out the dough to either slightly smaller than your pizza stone or tray.
Alternatively, if you have a pizza peel, roll out to be smaller than that.
You start by spreading the sauce around. This pizza calls for Tomato Sauce. Spread the Tomato Sauce evenly using the back of a large spoon or ladle.
Then start adding the largest ingredients, then work your way down. The last is any cheese topping, such as Mozzarella, which you should evenly cover the other toppings with, and then finally any herbs.
Toppings to put on this pizza are;
Parmesan
Mozzarella
Arugula
Whilst this pizza is great as is, or you could make some homemade garlic bread as well?
Oven time
Put the Rucola pizza on the middle shelf of the oven and set a timer for 10 minutes.
After 10 minutes, open the door and check the pizza.
This pizza should take approximately 15 minutes, however allow it to cook to personal taste.

About Arugula
Arugula (also known as Rocket) is an edible annual plant, used for its Leaves that are fresh, bitter and Peppery in taste.
Other common names for Arugula include garden rocket, and eruca.

Pizza Tools
When making Rucola Pizza, I always recommend that you use what you have already, and avoid spending a ton of money. My recommended basic pizza tool list is…
Chef Apron
OK, not really pizza related, but a good chef apron makes me feel the part when I am making my pizzas. I'd probably wear a chef hat if I got one too!
Pastry Brush
A pastry brush is vital if you need to ever coat your dough in water, oil, eggs or more. They are cheap to have and very handy to use.
Pastry Brush
If you ever coat your dough in water, oil, eggs or more, then you need a pastry brush. These brushes tend to be cheap to have and very handy to use.

Parmesan
Parmesan is a translation of the Italian words, Parmigiano-Reggiano. The two terms refer to the same cheese. Often referred to as the "King of Cheeses", Parmesan is an Italian hard, granular cheese produced from cows' milk, which is then Aged for at least 12 months.
Parmesan was praised as far back as 1348 in the writings of famous Italian writer, Boccaccio, in his works, the Decameron. October 27 is designated the International "Parmigiano Reggiano Day" by The Consortium of Parmigiano Reggiano.
Facts about Pizza
What do you think about these facts?
Norway loves pizza
Each person that lives in Norway eats approximately 11 pounds of pizza each per year.
Pizza by plane
There's a restaurant located in Alaska, called Airport Pizza. As the name suggests, they deliver pizzas by plane.
Frozen pizza was invented in 1957
Originally only available in grocery stores at first, until popularity grew, and is now on shelves at convenience stores, grocery stores, gas stations and bars.

Vegetarian Pizzas
Keen on seeing more than Rucola pizza? We have plenty of other Vegetarian pizza recipes to look at, as well. Enjoy!

Pizza making FAQ
Want to know how to make delicious pizza at home? Here are some FAQ and their answers to the most common pizza making questions.
How long is pizza good for in the fridge?
A cooked pizza will store in the fridge for up to 5 days, depending on the toppings and the container it is being held in.
Why isn't my pizza crust cooking all the way through?
Either you didn't cook your pizza long enough, or the oven wasn't hot enough. You should always let your oven preheat for at least 30 minutes before you bake the pizza. Then watch your pizza crust turn golden around the edges and evenly browned on the bottom before removing.
What temperature should I use for baking pizza?
If you're using a baking pan or pizza pan, preheat your oven pretty much as high as it can go. I'm talking about 500°F (260°C) or higher. If you're using a pizza stone, don't forget to preheat that as well. Always let it heat up for at least 30 minutes, before adding your first pizzas.
Have you made Rucola Pizza?
What did you think of Rucola Pizza ? We're curious! Tag us on our Pinterest, Facebook or Twitter and let us know what you thought of it! I'd love to know.
Featured image: Source