Russian Sauerkraut
Sauerkraut is a Russian Pickled Cabbage
Created with care, this pizza style enjoys a great flavor, coupled with an extraordinary aroma to enjoy.
Make sure to purchase excellent toppings and complement them with a fantastic crust for you and friends to savor a perfect homemade pizza feast.
If you like Meat pizza with Tomato pizza sauce get ready for your stomach to rumble!
Experimenting with different pizza toppings is a great way to discover new and exciting flavors! By trying new toppings, you open yourself up to a world of taste possibilities that you may never have considered before. Plus, switching up your toppings can also add some much-needed variety to your meals and prevent you from getting bored of having the same pizza over and over again.
Also, experimenting with different toppings can be a great way to incorporate more nutrients into your diet. Whether it's adding some veggies like bell peppers, mushrooms or spinach, or trying some lean meats like chicken or turkey, experimenting with toppings can make your pizza a more well-rounded and nutritious meal.
You can have fun experimenting with different pizza toppings, you can mix and match flavors, textures and even different cuisines for a one of a kind pizza creation. So, next time you order a pizza, take a chance on something new, and see where your taste buds take you!
Pizza in Russia
Other popular Russian meals contain Beef, lamb, pork and Chicken, and Potatoes plus root vegetables. Sour Cream, porridge and bread accompanies many meals.
Take a look at some of the other pizzas from Russia here.
Russian Sauerkraut Pizza at a glance

| | |
| --- | --- |
| Origin | Russia |
| Type | Meat |
| Sauce | Tomato Sauce |
Russian Sauerkraut Pizza Recipe
There is a recipe below for you to make a Russian Sauerkraut Pizza using a wood oven or the oven in your kitchen.
Preparation time

| | |
| --- | --- |
| Dough | 2 hours |
| Assembly | 10 minutes |
| Baking | 12-20 minutes |
Russian Sauerkraut Pizza Ingredients
Ensure you have enough pizza toppings for the amount of pizzas you plan to make. The pizza sauce and dough ingredients below are designed for 3-4 pizzas, so scale up or down, based on your requirements.

Simple Pizza dough
400 g (2 2/3 cups) plain flour, plus extra to dust
250 ml (1 cup) lukewarm water
7 grams (2 tsps) dried yeast
2 teaspoons table salt
1/4 cup (3 tbsp) extra virgin olive oil
Russian Sauerkraut Pizza Toppings
Toppings used in this pizza recipe, are;
Sauerkraut
Cheese
Onion
Egg
Herbs

Easy Tomato Pizza Sauce
1 can (6oz/170g) tomato paste
1 can (15oz/420g) tomatoes, whole or crushed
2 large garlic cloves
1/4 a small onion
1 tbsp dried Italian herbs
1 tsp salt
Want to try a different sauce? See our article on the different types of pizza sauces.
TIP
You can click on any of the tags at the bottom of this page, to find other pizzas besides Russian Sauerkraut Pizza, that use that topping.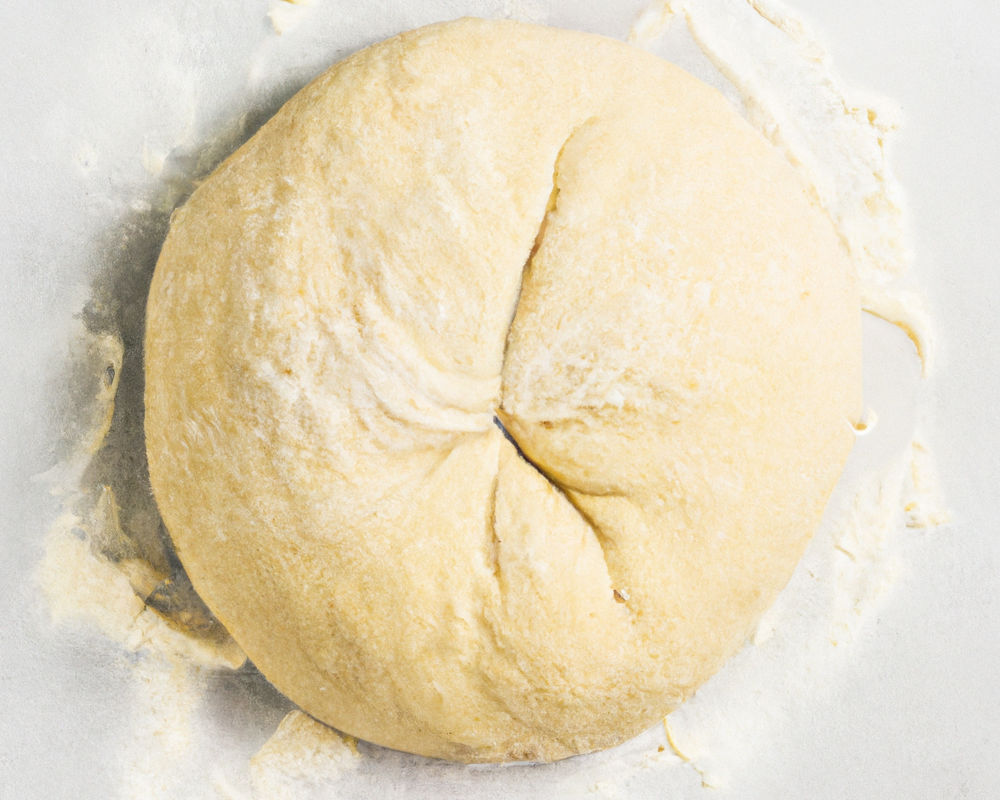 Pizza Dough Method
You purchase a premade pizza base at your local store, or if you have time, make your own homemade dough following the simple steps below.
Whisk yeast and lukewarm water in a jug. Stand for around five minutes.
Add the salt and flour in a large bowl. Create a hollow centre in the flour. Slowly pour the liquid yeast mixture and oil.
Using your hands or spatula, gently combine the flour mixture until smooth. Then turn out dough onto lightly floured surface and hand knead for roughly five minutes.
Place the dough mixture in to an oiled bowl, and cover with plastic wrap. Leave in a warm place until the dough has at least risen to double in size.
Turn dough out onto a lightly floured surface. Hand knead gently for five minutes until reasonably smooth.
Sprinkle some flour on work surface before rolling out dough to prevent any sticking.
Divide dough mix into equal amounts, now roll out the bases to the desired size.
TIP: We have other dough recipes if you would like to try your hand at sourdough, poolish or more.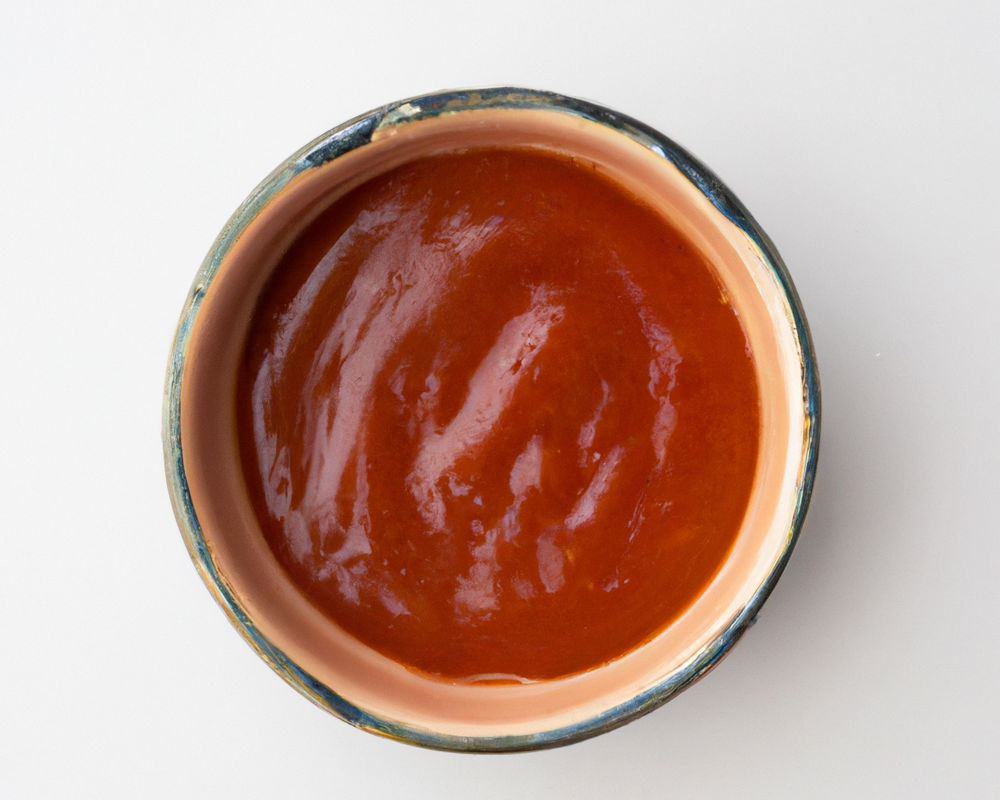 Tomato Pizza Sauce Method
Why not try something new and make your own pizza sauce? We've included a simple recipe for you to follow. But, if you're not feeling up to it, you can always grab a jar of pre-made sauce from your local store.
Add ingredients in a large bowl, and stir or blend well.
Ensure all ingredients are mixed together well.
Keep mixture sitting for five minutes.
Your sauce is now ready. Enjoy!
Keep sauce in fridge or freeze for future use.
To streamline the pizza-making process, make the sauce ahead of time and store it in the fridge.

Preparing Russian Sauerkraut Pizza
Turn your oven on to 450-500 degrees or more and preheat for at least 30 minutes.
Spread out the dough in a rough circle, on a floured board or surface.
If you are using a baking pan, then create the pizza in that.
Open the sauce container, and start to spread the Tomato Sauce. Spread the Tomato Sauce around the whole base, taking care to leave a gap at edges.
Add the ingredients in size order, from large to small.
Cheese gets added last.
The toppings to add to this pizza are;
Sauerkraut
Cheese
Onion
Egg
Herbs
This pizza is very tasty as is, or you could pair it with another pizza as well?
Cooking
Put the Russian Sauerkraut pizza on the middle shelf in oven, and wait ten minutes.
After 10 minutes, open the door and check the pizza.
This pizza should take approximately 15 minutes, however allow it to cook to personal taste.

About Egg
Although not a common topping, Egg is usually hard boiled and then sliced and allowed to cool completely, before being used as a topping on Pizza. However, some pizzas go well with a fried egg placed on top.
Eggs are very healthy for you. One egg contains only 5 grams of fat, 7 grams of high-quality protein, iron, minerals, vitamins and carotenoids. The humble egg contains amazing disease fighting nutrients, such as zeaxanthin and lutein.

Pizza Tools
When making Russian Sauerkraut Pizza, I suggest you just use what you have available, without spending any money. My recommended basic pizza tool list is…
Wooden boards
I use quality wooden boards constantly when making pizzas, botth to carry dough balls and to use when slicing baked pizzas.
Pizza Cutters
The one pizza tool everyone should own. There are a few varieities to choose from, see how to cut pizza for more.
Pizza Stone
A pizza stone is a great way to up your pizza game at home. Read more about cooking with a Pizza Stone.

Onion
Ancient Egyptians saw onions as a symbol of eternal life because of the circular layers. Farmed and eaten for at least 5,000 years, Onions have been used as medicine, food and even helped in Egyptian mummification.
The three most common onion colors are white, red and yellow. Onions are easy to grow, store and are cheap and full of flavour, making them very popular across the world. China consumes nearly 25% of the world's onions every year.
Facts about Pizza
What do you think about these facts?
Saucy superhero
A movie from 2011, Pizza Man, tells the story of a superhero pizza delivery guy who got his superpowers from genetically modified tomatoes, and uses them to save the world. Sounds legit.
Pizza in latin
The first recorded use of the word 'pizza' has been found in a 997 AD Latin text from Gaeta, Italy.
Print that pizza
Using NASA funding, a group of scientists developed a 3D pizza printer in 2013. It can cook a pizza in under 70 seconds, complete with the sprayed flavor, aroma and micronutrients.

Meat Pizzas
Keen on seeing more than Russian Sauerkraut pizza? We have plenty of other Meat pizza recipes to look at, as well. Enjoy!

Pizza making FAQ
Below we've compiled the most common pizza making questions and provided expert answers. Are you looking for how to make delicious pizza at home? Please read on!
How long does a pizza take to cook?
A pizza can cook in as little as 90 seconds in a very hot pizza oven, or as long as 15-20 minutes in a typical kitchen oven. It also depends on the thickness of the base, and the amount of toppings included.
What kind of yeast for pizza dough?
For pizza, you can use either dry Yeast or fresh yeast. The importance thing here is that the yeast is still active, and not too old.
How to clean a pizza stone burnt?
If your pizza stone has burnt cheese or toppings on it, use a firm brush and hot water, to scrub it off. Avoid using chemicals or soaps, which will soak into the stone and make future pizzas taste like soap.
Have you made Russian Sauerkraut Pizza?
We're eager to hear your thoughts on Russian Sauerkraut Pizza , did you love it or hate it? Tag us on our Pinterest, Facebook or Twitter and let us know what you thought of it! I'd love to know.
Featured image: Source