Safari
Created in Africa, this Safari pizza is a delectable meat pizza that's worth making.
Created as described, this pizza gives an exquisite taste paired with a impeccable aroma to enjoy.
Spend the time to find perfect ingredients and add them to a perfect base for you to enjoy a delicious homemade pizza feast.
If you enjoy Meat pizza that has Tomato sauce this may be what you have been searching for.
Pizza is truly a global phenomenon! One reason for its worldwide appeal is that it can be easily adapted to different cultures and tastes. For example, in Italy, pizza typically has a thin crust and simple toppings, whereas in the United States, pizza often has a thicker crust and more elaborate toppings. This adaptability allows for the creation of local and regional specialties that people can enjoy.
Another reason pizza is so beloved around the world is its accessibility and convenience, both in terms of making it at home or ordering it from a local pizzeria or even delivered to your doorstep. It's a dish that can be enjoyed by people of all ages and backgrounds, making it a perfect food for any occasion.
Finally, pizza is just delicious! The combination of gooey melted cheese, savory tomato sauce and various toppings creates a flavor explosion in your mouth that is hard to resist. It's no wonder that pizza has become a beloved food around the world.
Pizza in Africa
The African continent isn't well known for their pizzas. Their most popular meals tend to come from rice, couscous, bean cake, Chicken, maize porridge, soups, Potato, corn and Onions.
Take a look at some of the other pizzas from Africa here.
Safari Pizza at a glance

| | |
| --- | --- |
| Origin | Africa |
| Type | Meat |
| Sauce | Tomato Sauce |
Safari Pizza Recipe
Get ready to impress your friends and family with a delicious homemade Safari Pizza . Below, we've created a recipe that you can use whether you're using a backyard pizza oven or a pizza stone in your oven.
Preparation time

| | |
| --- | --- |
| Dough | 2 hours |
| Assembly | 10 minutes |
| Baking | 12-20 minutes |
Safari Pizza Ingredients
Choose enough pizza toppings for the amount of pizzas you will be creating. The dough and sauce amounts below are for 3-4 medium sized pizzas, so scale up or down, based on your requirements.

Simple Pizza dough
7 grams (2 tsps) dried yeast
250 ml (1 cup) lukewarm water
2 2/3 cups (400 grams) 00 fine flour
2 tsps salt
1/4 cup (3 tbsp) olive oil
Safari Pizza Toppings
Toppings used in this pizza recipe, are;
Chorizo
Cheese
Zucchini
Red Onion
Eggplant
Garlic

Tomato Pizza Sauce
1 can (6oz/170g) tomato paste
1 can (15oz/420g) tomatoes, whole or crushed
2 large garlic cloves
1/4 a small onion
1 tbsp dried Italian herbs
1 tsp salt
Want to try a different sauce? See our article on the different types of pizza sauces.
TIP
You can click on any of the tags at the bottom of this page, to find other pizzas besides Safari Pizza, that use that topping.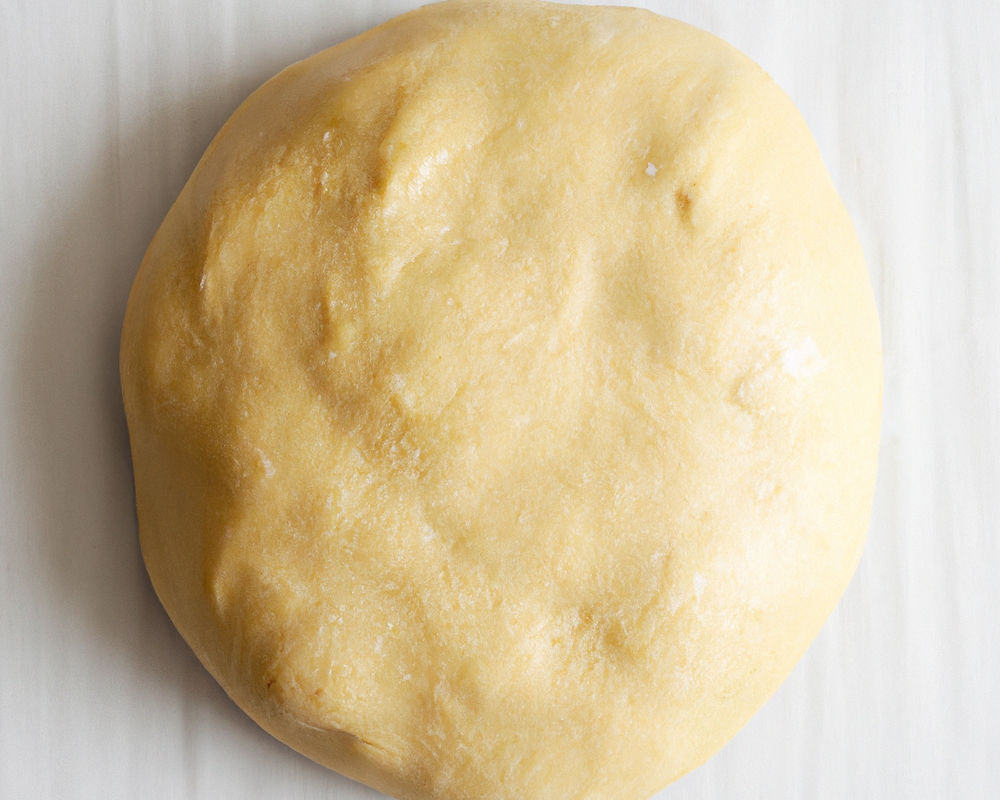 Pizza Dough Method
If you don't have much time, grab a premade pizza base at your local grocery store, or hand make your own pizza dough following the simple steps below.
Whisk the lukewarm water and yeast in a plastic or glass jug. Let the mixture stand for approx. five minutes.
Add salt and flour in a large bowl. Create a hollow well in the middle and gently pour the liquid yeast mixture and oil.
Using dough mixer or hands, gently mix dough until smooth. Place pizza dough on a lightly floured work surface and then knead by hand for five minutes.
Lightly oil a bowl, and place mixture in and cover with plastic wrap. Leave in a warm place to rise until the dough doubles in size.
Pour dough mix out onto a clean, floured surface. Now hand knead gently for another five minutes.
Sprinkle a little flour on the bench before rolling to prevent dough from sticking.
Divide dough mixture into equal sized balls. Hand stretch or roll out the bases to the expected size.
TIP: We have other dough recipes if you would like to try your hand at sourdough, poolish or more.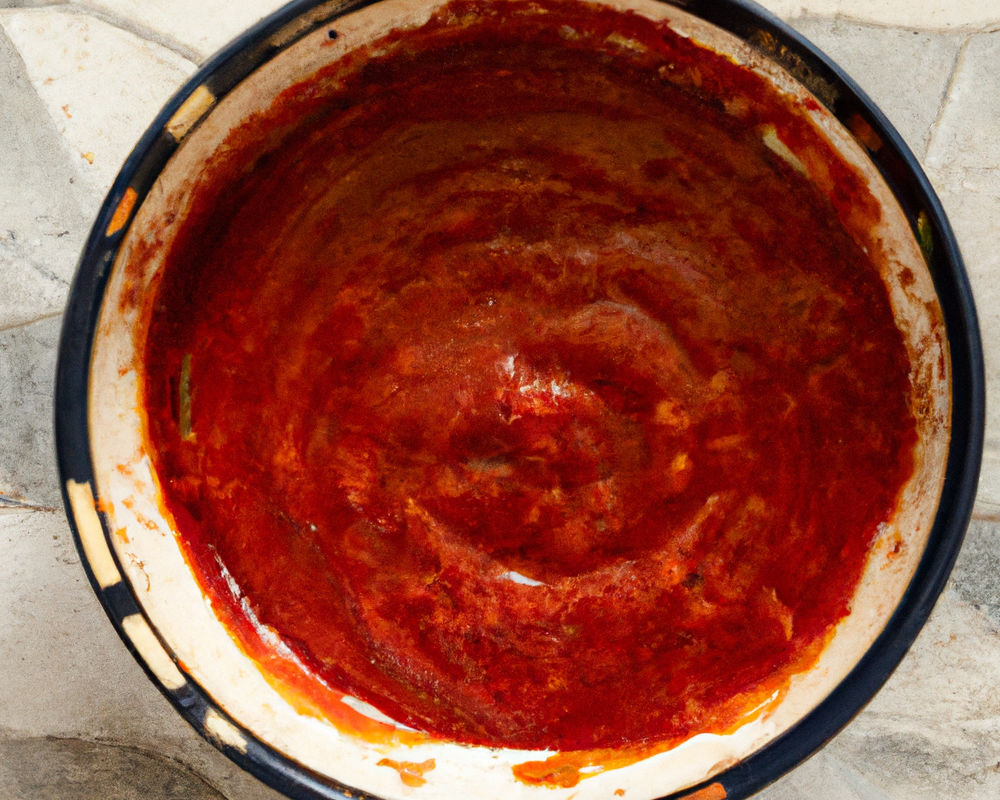 Tomato Pizza Sauce Method
You can either make your own tasty pizza sauce following the simple steps below, or you can purchase a pizza sauce at your local supermarket.
Combine all ingredients in a large bowl.
Using either a whisk, or blender, mix well.
Let sit for five minutes.
Your sauce is now ready to use or keep in the fridge for up to 3 days.
You can also freeze leftover sauce.
Use a ladle or back of a serving spoon to spread the sauce onto your freshly made dough, ensuring you don't damage the dough.

Preparing Safari Pizza
Turn your oven on to 450-500 degrees or more and preheat for at least 30 minutes.
Spread out the dough in a rough circle, on a floured board or surface.
If you are using a baking pan, then create the pizza in that.
Open the sauce container, and start to spread the Tomato Sauce. Spread the Tomato Sauce around the whole base, taking care to leave a gap at edges.
Add the ingredients in size order, from large to small.
Cheese gets added last.
The toppings to add to this pizza are;
Chorizo
Cheese
Zucchini
Red Onion
Eggplant
Garlic
Whilst this pizza is very nice on its own, or why not with another style of pizza?
Cooking
Put the Safari pizza on the middle shelf in oven, and wait ten minutes.
After approximately 10 minutes, open oven door and check on pizza.
The pizza should be done within roughly 15 minutes. Always cook to personal tastes.

About Eggplant
Often called aubergine, Eggplant is a low calorie vegetable with high amounts of fiber and a range of nutrients. The humble eggplant spread into Southern Italy during the 9th century, as Arabs brought them along with them as they expanded into the region.
When first growing, Eggplants grow small oval, white fruits that look just like eggs from Chicken. As a result, British gardeners named these "egg-plants" for their appearance.

Pizza Tools
When making Safari Pizza, I always recommend that you use what you have available, without spending lots of money. My basic pizza tool list is…
Pastry Brush
If you ever coat your dough in water, oil, eggs or more, then you need a pastry brush. These brushes tend to be cheap to have and very handy to use.
Kitchen Scales
Do you have quality digital kitchen scales? It's a great tool for any chef or pizza cook.
Pizza Scissors
These may seem like a weird tool to some, however other pizzaiolo's swear by using scissors instead of a traditional pizza cutter.

Chorizo
Made with pork, smoked paprika and garlic, Chorizo is coarsely chopped Pork mixed with seasonings which vary with the region. The mixture is then stuffed into natural casings, and the chorizos are left to cure and dry.
The origins of chorizo date back to the 1500's and the Spanish conquest of the Aztec empire. Already a popular dish in Spain, the Spanish soldiers began raising pigs for the purpose of producing Chorizo
Storing Pizza
Want to store some leftovers after your meal? Here are a few tips.
Chill in the fridge
You can keep pizza in plastic wrap or a container for up to 3 days in the fridge.
How to reheat
There are many ways to reheat pizza. We cover seven of them in this article.
Can you freeze pizza?
You can freeze pizza for up to three months, however I'd suggest consuming it within the first few weeks, ideally.

Pizza making FAQ
Want to know how to make fantastic pizza at home? Here are some FAQ and their answers to the most common pizza making questions.
Can I make pizza without making pizza dough?
Absolutely! Just buy a premade base at your shopping centre, or even ask your local pizza store if they will sell you some bases or dough. It's amazing how many people will willingly do this, to encourage you to start your homemade pizza hobby.
Can I use Baking Powder instead of yeast?
I don't recommend using baking powder as a replacement at all. Baking powder is a chemical leavener. It isn't the same as yeast at all. Yeast is an organism that enables pizza dough to develop richer flavors and texture. Types of bread that are made with chemical leaveners are a totally different texture than pizza.
Can I use durum wheat flour for pizza dough?
It depends; if it's fine enough, yes. Durum wheat is a variety that is usually ground down to make semolina, which is used to make pasta. If it is ground into a finer flour, it can be used to make pizza dough and breads.
Have you made Safari Pizza?
Safari Pizza is important to us! Tag us on our Pinterest, Facebook or Twitter and let us know what you thought of it! I'd love to know.
Featured image: Source