Salami Capsicum
Created in New Zealand, this Salami Capsicum pizza is a very tasty meat pizza you may enjoy.
Baked with love, this pizza style has a divine taste, coupled with a excellent aroma to enjoy.
Take time to invest in the best ingredients and add them to a fantastic crust for your family and friends to enjoy a gratifying feast.
If you enjoy Meat pizza that has Tomato sauce then we've got a treat for you.
Pizza is a delicious food that is enjoyed by many, and it's no surprise why. But have you ever thought about experimenting with different toppings? Trying new toppings can take your pizza experience to a whole new level.
From the classic pepperoni and mushroom to more unique options like shrimp and pesto, the possibilities are endless. Not only will you get to try new and exciting flavors, but you'll also discover new combinations that you never thought were possible.
So next time you're ordering a pizza, don't be afraid to step out of your comfort zone and try something new. You never know, you might just find your new favorite topping!
Pizza in New Zealand
Naples-style pizza is very popular throughout New Zealand, with a crunchy, crispy crust with a selection of toppings that are local from New Zealand, as well as imported Aged Cheeses and Meats.
Take a look at some of the other pizzas from New Zealand here.
Salami Capsicum Pizza at a glance

| | |
| --- | --- |
| Origin | New Zealand |
| Type | Meat |
| Sauce | Tomato Sauce |
Salami Capsicum Pizza Recipe
Below we've created a recipe for you to make a delicious homemade Salami Capsicum Pizza using a pizza oven or the oven in your kitchen.
Preparation time

| | |
| --- | --- |
| Dough | 2 hours |
| Assembly | 10 minutes |
| Baking | 12-20 minutes |
Salami Capsicum Pizza Ingredients
Ensure you have enough pizza toppings for the amount of pizzas you plan to make. The pizza sauce and dough ingredients below are designed for 3-4 pizzas, so add more or less, if required.

Simple Pizza dough
1 cup (250 ml) luke-warm water
2 2/3 cups (400 grams) pizza flour
2 tsps (7 g sachet) dried yeast
3 tbsps (1/4 cup) virgin olive oil
Two tsps salt
Salami Capsicum Pizza Toppings
Toppings used in this pizza recipe, are;
Salami
Mozzarella
Capsicum

Simple Tomato Pizza Sauce
1 can (15oz/420g) tomatoes, whole or crushed
1 can (6oz/170g) tomato paste
2 large garlic cloves
1/4 a small onion
1 tbsp dried Italian herbs
1 tsp salt
Want to try a different sauce? See our article on the different types of pizza sauces.
TIP
You can click on any of the tags at the bottom of this page, to find other pizzas besides Salami Capsicum Pizza, that use that topping.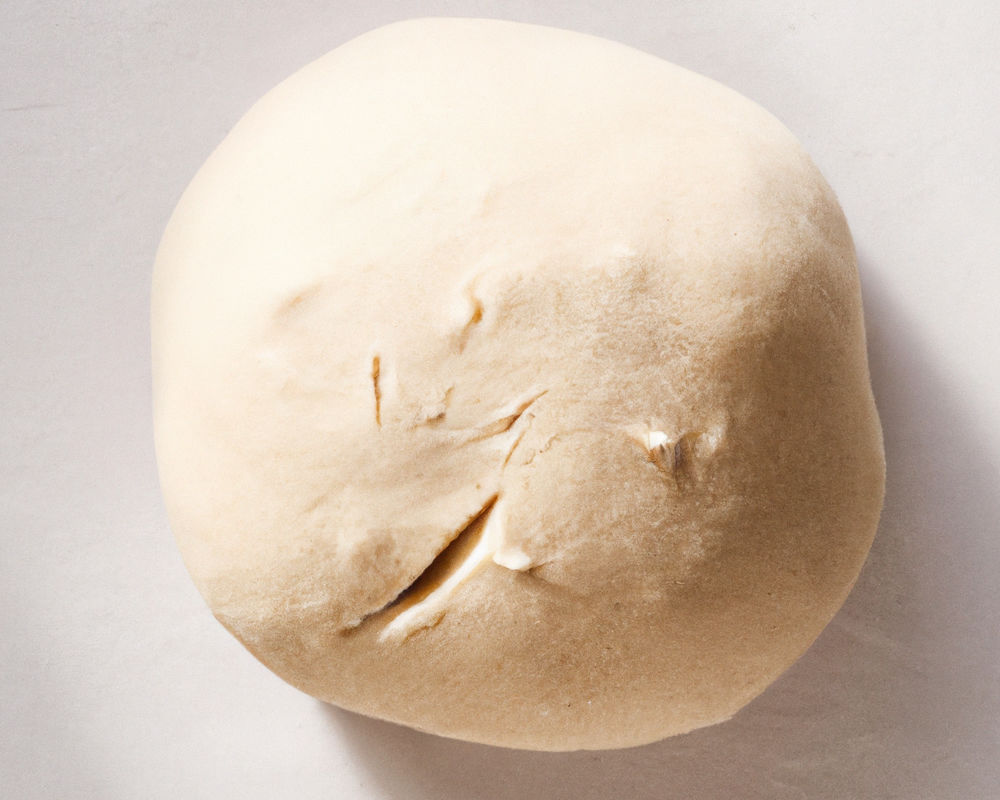 Pizza Dough Method
If you don't have much time, grab a premade pizza base at your local grocery store, or hand make your own pizza dough following the simple steps below. Some shops even carry premade pizza dough in balls.
Whisk the lukewarm water and yeast in a plastic or glass jug. Let the mixture stand for approx. five minutes.
Add the salt and flour in a large bowl. Create a hollow centre in the flour. Slowly pour the liquid yeast mixture and oil.
Using your hands or a mixer, mix the dough until smooth. Pour dough on a lightly floured work surface and then knead by hand for five minutes.
Place dough into lightly oiled bowl and cover with plastic wrap. Sit in a warm place for roughly 30 minutes to an hour, to rise until it doubles in size.
Fold the dough out onto a lightly floured surface. Knead gently by hand for around five minutes or until smooth.
Divide the dough roughly into equal amounts. Roll out pizza bases for the desired size.
Spread some flour on kitchen bench before rolling, in order to prevent sticking.
TIP: We have other dough recipes if you would like to try your hand at sourdough, poolish or more.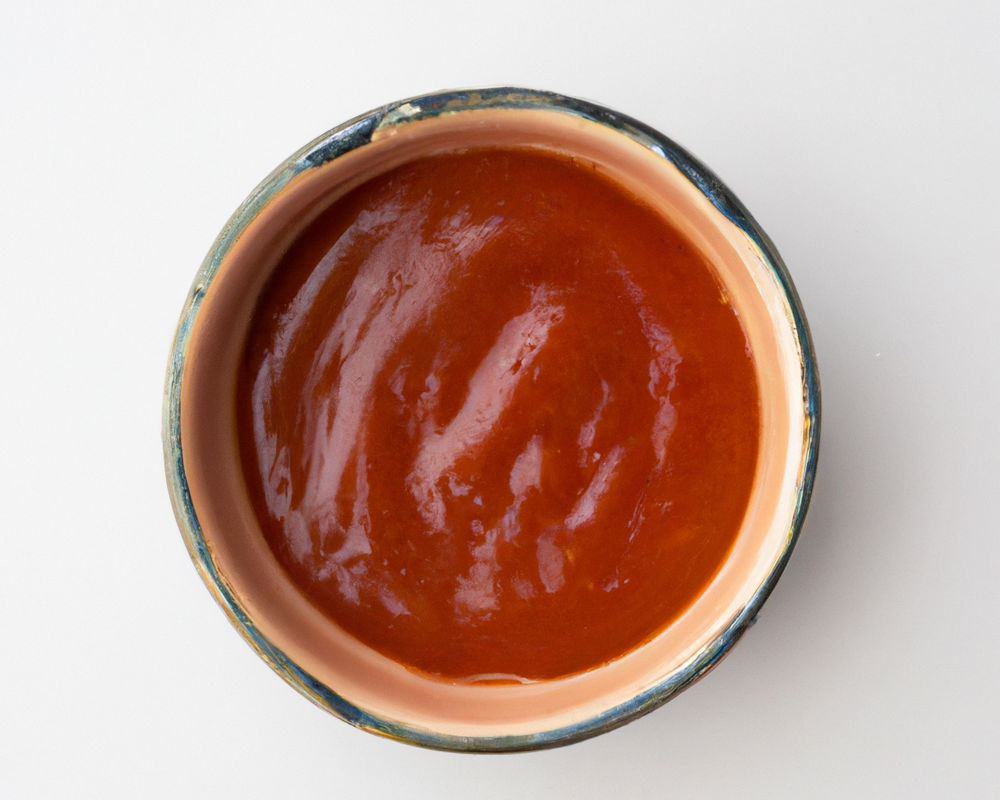 Tomato Pizza Sauce Method
Want to take your homemade pizza to the next level? Try making your own tomato sauce using the simple steps provided.
Add ingredients in a large bowl, and stir or blend well.
Ensure all ingredients are mixed together well.
Keep mixture sitting for five minutes.
Your sauce is now ready. Enjoy!
Keep sauce in fridge or freeze for future use.
Need a bit more heat in your pizza sauce? Try adding some chilli or sweet chilli sauce to the recipe.

Preparing Salami Capsicum Pizza
Switch oven on to at least 450 degrees and preheat for at least 30 minutes.
Stretch out dough into a circle, on a floured surface.
If you are using a pizza steel or stone, make sure it is preheating in oven.
Now it's time to add the sauce. This recipe calls for Tomato Sauce. Spread the Tomato Sauce around the pizza base, leaving a gap at edges.
Add your ingredients in size, from the largest to smallest.
Cheese should be sprinkled on at the end.
Toppings for this pizza are;
Salami
Mozzarella
Capsicum
I find this pizza very nice on its own, or why not with another style of pizza?
Oven time
Put the Salami Capsicum pizza on the middle shelf of the oven and set a timer for 10 minutes.
After approximately 10 minutes, open oven door and check on pizza.
The pizza should be done within roughly 15 minutes. Always cook to personal tastes.

About Salami
Salami is a cured Sausage made of air dried, fermented meat, usually pork. The word Salami, however, has been around for centuries and derives from the Italian word "salume", which means all types of salted meat.
Historically, Salami was popular among peasants in Europe, because it could be stored for up to 45 days at room temperature once cut, which helped during difficult times of getting fresh meat.

Pizza Tools
When making Salami Capsicum Pizza, it's always handy to have the right pizza making tools. Here's the basic pizza tools that I always suggest…
Rolling Pin
Yes, I know, many people swear by hand stretching, however there's times in all our lives where we need a good wooden roller.
Pizza Stone
A pizza stone really helps create a fantastic tasting pizza at home. Learn how to clean and care for your Pizza Stone.
Dough Containers
Having quality, air tight dough storage containers is a must.

Capsicum
Capsicum is a type of flowering plants that are cultivated worldwide for their bell pepper or chili pepper fruit. In many countries, Capsicum is interchangeable with Bell Peppers for the name of the fruit.
Capsicums are very nutritious, full of antioxidants that may reduce inflammation, protect cholesterol and fats from oxidative damage and decrease cancer risk.
Pizza Care
Need advice on storing pizza. Here goes!
Freezer guide
You can store leftover pizza in the freezer for up to 3 months. Reheat from frozen as directed above until heated through.
Store in the fridge
Leftover slices of pizza may be kept in an airtight container in the fridge for up to 3 days.
Warm in the center of a 450 degree F oven for approximately 6 minutes, on a pizza stone if possible, until heated through. See our article on reheating pizza for more.

Meat Pizzas
Keen on seeing more than Salami Capsicum pizza? We have plenty of other Meat pizza recipes to look at, as well. Enjoy!

Pizza making FAQ
Want to know how to make fantastic pizza at home? Here are some FAQ and their answers to the most common pizza making questions.
Who delivers pizza underwater?
Daniel Blezio is a certified scuba diver and instructor. His daily duties include bringing guests their belongings and he also delivers pizza to guests of the Jules Undersea Lodge, located 22 feet below sea level in a Florida Keys lagoon.
How to cut pizza without pizza cutter?
If you don't have a pizza cutter, you can use a large kitchen knife, or even scissors!
How long is frozen pizza good for?
It is typically recommended that you do not store frozen pizza for any longer than three months in the freezer.
Have you made Salami Capsicum Pizza?
Let us know if you enjoyed Salami Capsicum Pizza ! Tag us on our Pinterest, Facebook or Twitter and let us know what you thought of it! I'd love to know.
Featured image: Source