Salami
Originally from Iceland, this Salami pizza is a tasty meat pizza you will like.
Made well, this type of pizza boasts a mouthwatering flavor, matching the excellent aroma to enjoy.
Ensure you choose excellent toppings and pair these with a perfect base for your family to take part in a out of this world meal.
If you enjoy a tasty Meat pizzas with a Tomato pizza sauce then you my friend are in luck with this one.
Pizza is a dish that is enjoyed around the world for a variety of reasons! One of the main reasons is its universality. Pizza is a dish that can be adapted to suit local tastes and ingredients, making it a favorite in countries far and wide. For example, you can find a pizza Margherita in Italy, a Tandoori chicken pizza in India, or a BBQ Pizza in America.
Also, the simple, yet satisfying ingredients like the dough, cheese, and tomato sauce, which are the base for almost any pizza, are widely available and affordable for most of the countries.
Another reason why pizza is so popular globally, is its convenience. Pizza can be eaten in a variety of settings, whether it's at a sit-down restaurant, on the go, or even delivered to your door. And lastly, It has become a cultural phenomenon, a cuisine that transcends borders and is recognized and enjoyed by people of all ages, backgrounds, and cultures. All these reasons make pizza a dish that is truly enjoyed around the world.
Pizza in Iceland
Pizza is actually Iceland's most popular fast food and there are plenty of places throughout the country ready to offer you one. Flatbaka really is the official word for pizza in Icelandic.
Take a look at some of the other pizzas from Iceland here.
Salami Pizza at a glance

| | |
| --- | --- |
| Origin | Iceland |
| Type | Meat |
| Sauce | Tomato Sauce |
Salami Pizza Recipe
Below we've put together a recipe for you to make your own homemade Salami Pizza whether it be in your wood fired pizza oven or using a pizza stone.
Preparation time

| | |
| --- | --- |
| Dough | 2 hours |
| Assembly | 10 minutes |
| Baking | 12-20 minutes |
Salami Pizza Ingredients
Choose enough of the toppings that you will need for the amount of pizzas you plan to make. The pizza sauce and dough ingredients below are designed for 3-4 pizzas, so add more or less, if required.

Simple Pizza dough
250 ml (1 cup) lukewarm water
400 g (2 2/3 cups) plain flour, plus extra to dust
7 grams (2 tsps) dried yeast
1/4 cup (3 tbsp) extra virgin olive oil
2 teaspoons table salt
Salami Pizza Toppings
Toppings used in this pizza recipe, are;

Tomato Pizza Sauce
1 (6oz/170g) can of tomato paste
1 can (15oz/420g) diced or crushed tomatoes
2 cloves of garlic
1 tsp salt
1/4 small onion
1 tbsp dried Italian herbs
Want to try a different sauce? See our article on the different types of pizza sauces.
TIP
You can click on any of the tags at the bottom of this page, to find other pizzas besides Salami Pizza, that use that topping.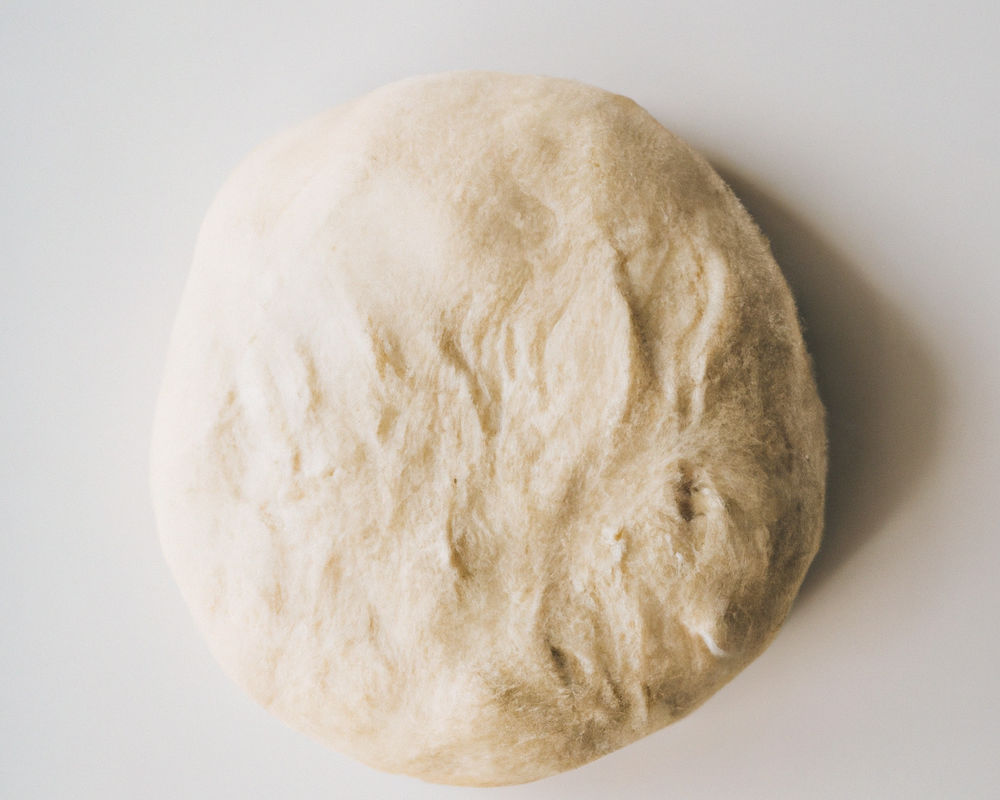 Pizza Dough Method
You can purchase a premade pizza base at your local shop or make your own dough following the simple steps below.
Whisk yeast and lukewarm water in glass or plastic container. Let stand for approximately 5 minutes.
Add salt and flour in a large bowl. Create a hollow well in the middle and gently pour the liquid yeast mixture and oil.
Using your hands or spatula, gently combine the flour mixture until smooth. Then turn out dough onto lightly floured surface and hand knead for roughly five minutes.
Place the dough mixture in to an oiled bowl, and cover with plastic wrap. Leave in a warm place until the dough has at least risen to double in size.
Turn dough out onto a lightly floured surface. Hand knead gently for five minutes until reasonably smooth.
Divide dough mix into equal amounts, now roll out the bases to the desired size.
Sprinkle some flour on work surface before rolling out dough to prevent any sticking.
TIP: We have other dough recipes if you would like to try your hand at sourdough, poolish or more.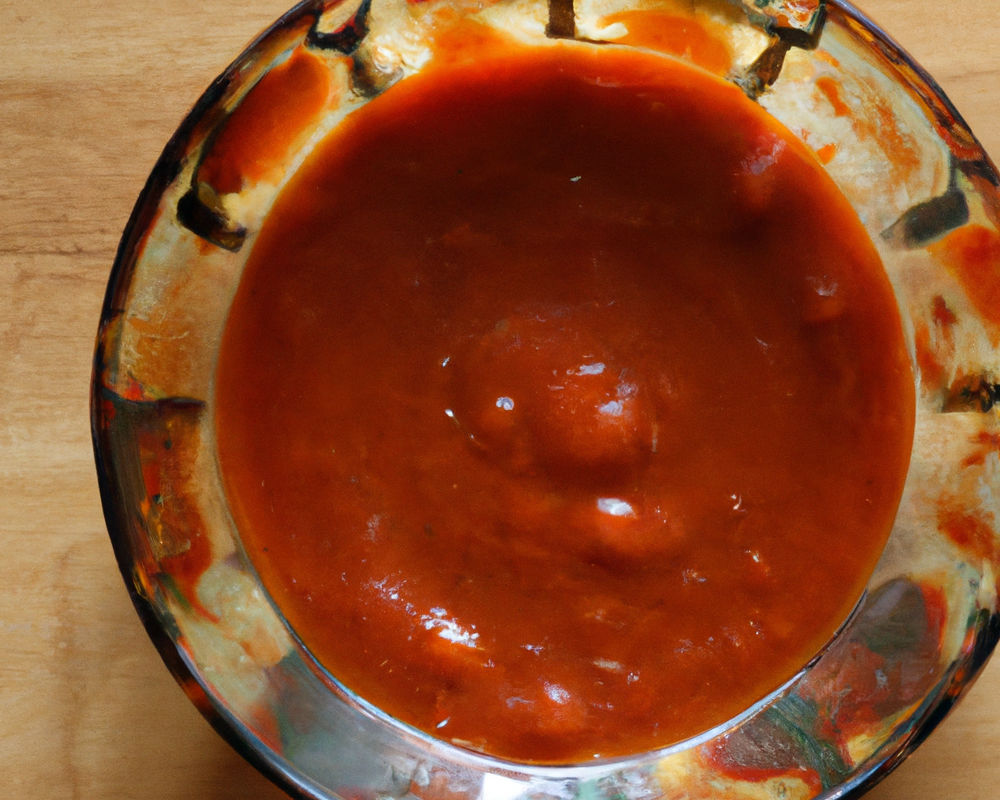 Tomato Pizza Sauce Method
You can either make your own pizza sauce following the simple steps below, or you can purchase a pizza sauce at your local store.
Mix ingredients in a large bowl.
Pizza sauce should be reasonably smooth.
Let sit in the bowl for 5 minutes.
Your sauce is now ready to add to your pizza bases.
Sauce will last up to 3 days in fridge.
You can swap tomato for BBQ sauce and more. There's plenty of options.

Preparing Salami Pizza
Start by heating your oven to at least 450 degrees.
Spread out your dough on a well floured surface.
If you have a pizza peel, flour the peel and create your pizza on it.
Start by spreading the sauce all over the base. This pizza uses Tomato Sauce. Spread the Tomato Sauce Thinly yet evenly, leaving a margin for the crust.
Add the largest toppings first – typically meat or seafood, then the smaller toppings.
Add cheese last, and sprinkle it all over to help keep the toppings in place when it melts.
This pizza has the following toppings:
This pizza is very good by itself, yet why not with another pizza variety?
Oven time
Put the Salami pizza in the middle of your oven (on a pizza steel if you have one) and set timer for 10 minutes.
After 10 minutes, open oven and look at pizza.
The pizza should be done within roughly 15 minutes. Always cook to personal tastes.

About Salami
Salami is a cured Sausage made of air dried, fermented meat, usually pork. The word Salami, however, has been around for centuries and derives from the Italian word "salume", which means all types of salted meat.
Historically, Salami was popular among peasants in Europe, because it could be stored for up to 45 days at room temperature once cut, which helped during difficult times of getting fresh meat.

Pizza Tools
When making Salami Pizza, I suggest you just use what you have available, without spending any money. My recommended basic pizza tool list is…
Wooden Rolling Pin
Many people prefer hand stretching, however every cook really should have a good wooden roller nearby too.
Mesh Sieve
You will find having a seive such a useful element for pizza making as well as all your baking. It's great to filter all flours through a fine mesh sieve, to make sure they're ready for use.
Bench Scrapers
Good quality metal or plastic bench scrapers make it so much esier to both cut your dough, and scrape your bench. I prefer plastic to avoid scratching my bench.

Mozzarella
Fresh Mozzarella is typically white, however when seasoned it can change to light yellow, depending on the animal's diet. Due to its high moisture content, it is traditionally served the day after it is made, however it can be kept in brine for a week, or even longer if packaged well.
Mozzarella was first cited in an Italian cookbook in 1570. Nowadays, Mozzarella can be twisted to form a plait, and called Treccia. You can also buy it as a smoked cheese, called Affumicata.
Keeping Pizza
Leftovers after the meal? Here are some tips.
Chill in the fridge
You can keep pizza in plastic wrap or a container for up to 3 days in the fridge.
Can you freeze pizza?
You can freeze pizza for up to three months, however I'd suggest consuming it within the first few weeks, ideally.
How to reheat
There are many ways to reheat pizza. We cover seven of them in this article.

Pizza making FAQ
Hope to make fantastic pizza at home? Here are some expert answers to some of the most Frequently asked questions.
How do I use a pizza peel?
As soon as your dough is topped, immediately slide it onto your freshly floured pizza peel on a 15-30 degree angle, then open your oven and shimmy it onto the super-hot stone or wood fired oven base, using quick back and forth motions.
Should I get a pizza stone when making homemade pizza?
If you can afford it, yes. A pizza baking stone gives you the best chance to make restaurant quality pizzas at home. A pizza stone creates the hottest-possible environment in a home oven, which results in crusts that rise perfectly around the edges and brown just right on the top and bottom. The only thing better is your own wood fired pizza oven.
When making pizza dough should I spray the pan?
It is important that you ensure your dough doesn't stick to any bowls or pans that you use. I prefer to gently wipe olive oil across the surface using a paper towel, however spray olive oil used in moderation works just as well for this purpose.
Have you made Salami Pizza?
Salami Pizza ! Tag us on our Pinterest, Facebook or Twitter and let us know what you thought of it! I'd love to know.
Featured image: Source