Salmon and Caviar
Salmon and Caviar pizza will elevate your pizza game to the whole new level of indulgence.
This pizza has a bold flavors of chili and garlic oil, with the fresh dill cream replacing the mozzarella cheese, and an extra layer of luxury with the caviar. Truly a delightful and fancy treat for everyone.
The salty and buttery flavor of the Salmon and Caviar will surely complement the savory and starchy flavor of your regular pizza.
If you crave Seafood pizza with a Sour Cream pizza sauce then I am positive you will like this.
Pizza is one of the most beloved foods in the world, and for good reason! It's delicious, comforting, and there's a pizza out there for everyone, whether you like a classic pepperoni or something more unique like a BBQ chicken pizza. It's also incredibly versatile, you can eat it for breakfast, lunch or dinner.
Another reason why it's so popular is its convenience, you can order it to be delivered to your doorstep or even make it at home using store bought dough and toppings of your choice.
Additionally, pizza is a great food for sharing with friends and family, and it has cultural significance, is a staple at birthday parties, movie nights, and even as a Friday night dinner. It's no wonder why it's become such a beloved food, it has something for everyone to enjoy.
Pizza in Russia
Other popular Russian meals contain Beef, lamb, pork and Chicken, and Potatoes plus root vegetables. Sour Cream, porridge and bread accompanies many meals.
Take a look at some of the other pizzas from Russia here.
Salmon and Caviar Pizza at a glance

| | |
| --- | --- |
| Origin | Russia |
| Type | Seafood |
| Sauce | Sour Cream |
Salmon and Caviar Pizza Recipe
Below we've created a recipe for you to make a delicious homemade Salmon and Caviar Pizza using a wood pizza oven or your kitchen oven.
Preparation time

| | |
| --- | --- |
| Dough | 2 hours |
| Assembly | 10 minutes |
| Baking | 12-20 minutes |
Salmon and Caviar Pizza Ingredients
Choose enough of the pizza toppings for the amount of pizzas you plan to make. The pizza sauce and dough ingredients below are designed for 3-4 pizzas, so add more or less, if required.

Simple Pizza dough
2 tsps (7 g sachet) dried yeast
1 cup (250 ml) luke-warm water
2 2/3 cups (400 grams) pizza flour
Two tsps salt
3 tbsps (1/4 cup) virgin olive oil
Salmon and Caviar Pizza Toppings
Toppings used in this pizza recipe, are;
Smoked Salmon
Black Caviar
Golden Caviar
Onion
Olive Oil
Fresh Minced Dill

Tomato Pizza Sauce
1 can (15oz/420g) diced or crushed tomatoes
1 (6oz/170g) can of tomato paste
2 cloves of garlic
1 tsp salt
1/4 small onion
1 tbsp dried Italian herbs
Want to try a different sauce? See our article on the different types of pizza sauces.
TIP
You can click on any of the tags at the bottom of this page, to find other pizzas besides Salmon and Caviar Pizza, that use that topping.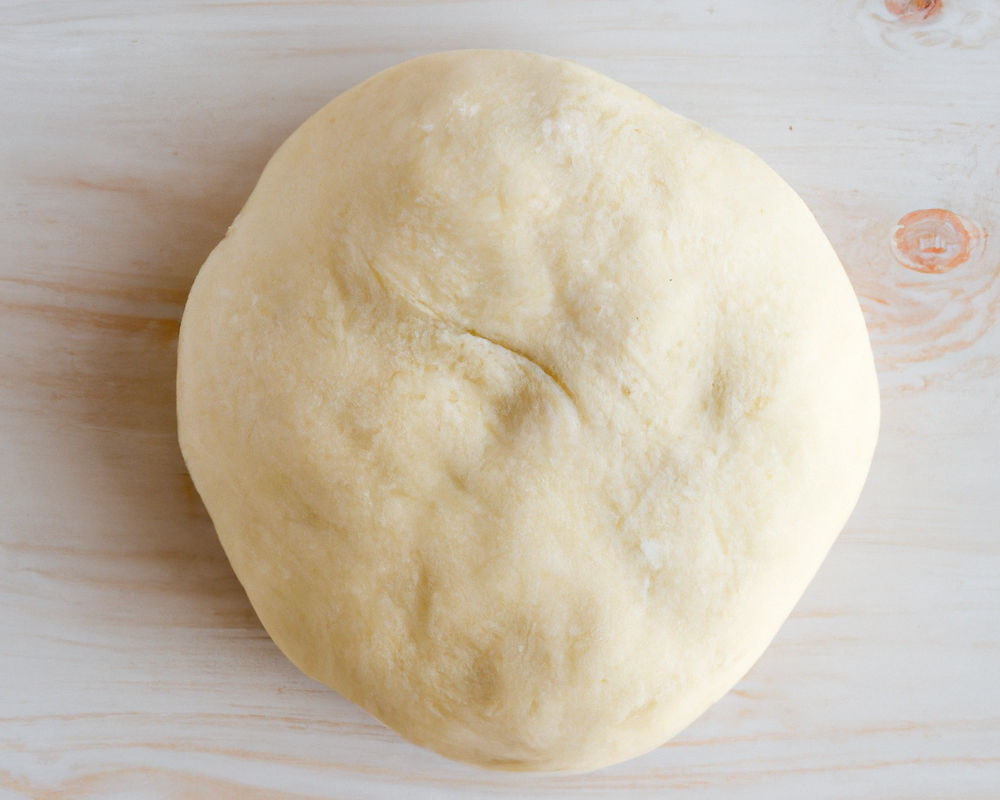 Pizza Dough Method
You can either make your own pizza dough following the simple steps below, or you can purchase a premade base at your local store.
Whisk yeast and lukewarm water in glass or plastic container. Let stand for approximately 5 minutes.
Add flour and salt in a large bowl. Create a well in the centre of the flour. Pour in the liquid yeast mixture and the oil.
Using your hands or a mixer, mix the dough until smooth. Pour dough on a lightly floured work surface and then knead by hand for five minutes.
Place dough into lightly oiled bowl and cover with plastic wrap. Sit in a warm place for roughly 30 minutes to an hour, to rise until it doubles in size.
Fold the dough out onto a lightly floured surface. Knead gently by hand for around five minutes or until smooth.
Spread some flour on kitchen bench before rolling, in order to prevent sticking.
Divide the dough roughly into equal amounts. Roll out pizza bases for the desired size.
TIP: We have other dough recipes if you would like to try your hand at sourdough, poolish or more.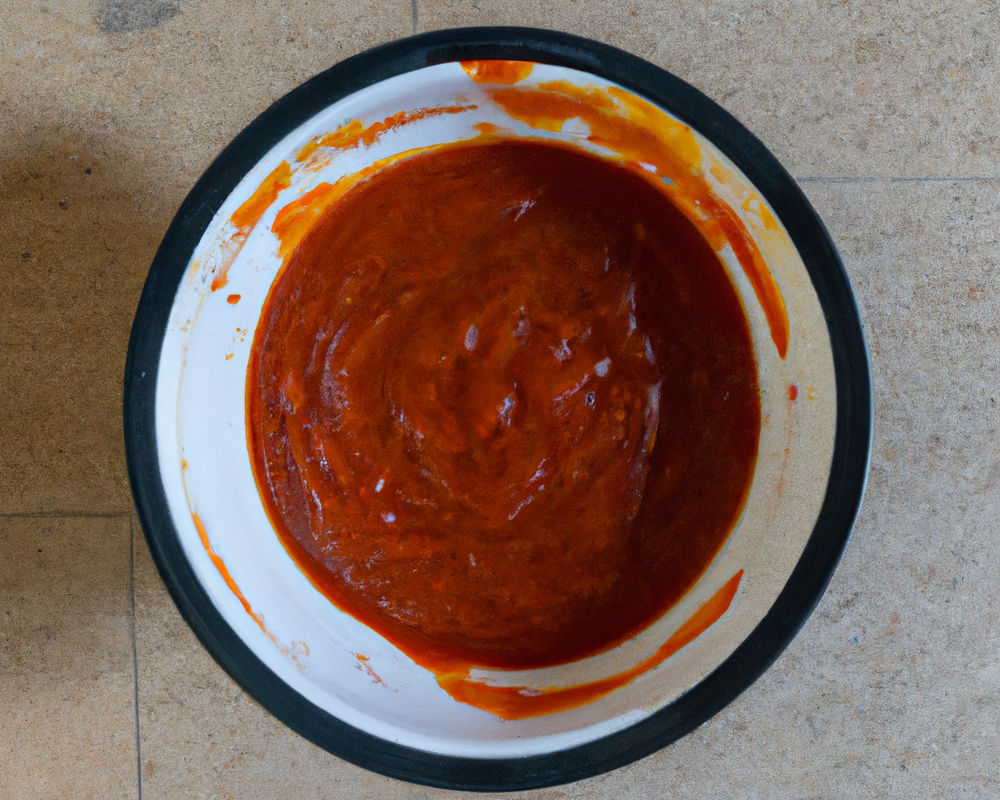 Tomato Pizza Sauce Method
It takes around five minutes to make this tasty pizza sauce following the simple steps below, or you can purchase a bottle of pizza sauce at your local supermarket.
Mix ingredients in a large bowl.
Pizza sauce should be reasonably smooth.
Let sit in the bowl for 5 minutes.
Your sauce is now ready to add to your pizza bases.
Sauce will last up to 3 days in fridge.
Use a ladle or back of a serving spoon to spread the sauce onto your freshly made dough, ensuring you don't damage the dough.

Preparing Salmon and Caviar Pizza
Start by heating your oven to at least 450 degrees.
Spread out your dough on a well floured surface.
If you have a pizza peel, flour the peel and create your pizza on it.
Start by spreading the sauce all over the base. This pizza uses Sour Cream. Spread the Sour Cream Thinly yet evenly, leaving a margin for the crust.
Add the largest toppings first – typically meat or seafood, then the smaller toppings.
Add cheese last, and sprinkle it all over to help keep the toppings in place when it melts.
This pizza has the following toppings:
Smoked Salmon
Black Caviar
Golden Caviar
Onion
Olive Oil
Fresh Minced Dill
I find this pizza great as is, or you could pair it with another pizza as well?
Cooking time
Put the Salmon and Caviar pizza in oven, and set alarm for ten minutes.
After 10 minutes, open the door and see how cooked pizza is.
Pizza should be ready within 15 minutes. However, allow it to cook to personal taste.

About Dill
Dill is a herb that is popular in Asian and European cuisines. Dill Leaves have a sweet and grassy flavor. Dill Seeds are more aromatic, with a slight citrus flavor that's similar to caraway Seeds.
Dill is rich in several nutrients and has traditionally been used to treat various ailments, including digestive issues, bad breath and colic in infants.

Pizza Tools
When making Salmon and Caviar Pizza, I suggest you just use what you have available, without spending any money. My recommended basic pizza tool list is…
Pizza Peel
Sometimes called a paddle or shovel, a pizza peel is a vital tool for those who make pizza regularly.
Wooden Rolling Pin
Many people prefer hand stretching, however every cook really should have a good wooden roller nearby too.
Mesh Sieve
You will find having a seive such a useful element for pizza making as well as all your baking. It's great to filter all flours through a fine mesh sieve, to make sure they're ready for use.

Caviar
Caviar is a unique and luxurious topping for pizza that can take your dish to the next level. Consisting of roe from certain types of fish, caviar is an expensive delicacy that adds a rich flavor and texture to any food it touches.
It's salty taste can be balanced out by adding a sweet element, making it the perfect topping for pizza. As well as adding flavor, caviar also offers nutritional benefits such as Omega 3 fatty acids, B-vitamins, phosphorus and magnesium.
Keeping Pizza
Leftovers after the meal? Here are some tips.
Chill in the fridge
You can keep pizza in plastic wrap or a container for up to 3 days in the fridge.
Can you freeze pizza?
You can freeze pizza for up to three months, however I'd suggest consuming it within the first few weeks, ideally.
How to reheat
There are many ways to reheat pizza. We cover seven of them in this article.

Pizza making FAQ
Want to make delicious pizzas at home? Here are some expert answers to some of the most common pizza making questions.
How long to knead pizza dough in mixer?
When making pizza dough, you can use a mixer for up to 5-6 minutes. Any longer than that you risk making it too thin to be useful.
How to keep pizza warm in oven?
You can normally keep a pizza warming in an oven on a low temperature for an hour or longer. Keep an eye on the pizza regularly, and adjust the temperature if required.
What makes pizza greasy?
A pizza can get greasy from too much oil, an oily environment or oily toppings, such as high moisture mozzarella, seafood and the like.
Have you made Salmon and Caviar Pizza?
Salmon and Caviar Pizza or not Tag us on our Pinterest, Facebook or Twitter and let us know what you thought of it! I'd love to know.
Featured image: Source