Salmon
First created in Russia, this Salmon pizza is a flavorful seafood pizza you will enjoy.
Created as described, this pizza style has a rare flavor, matching the utopian smell.
Spend the energy to find perfect toppings and add them to the perfect crust for you and friends to enjoy a enjoyable meal.
In the mood for a Seafood pizza using a Sour Cream sauce? Then keep scrolling for this recipe.
Experimenting with pizza toppings is a great idea for a few reasons! First, it allows you to try new and exciting flavors. There are so many different toppings out there, from classic options like pepperoni and mushroom, to more unique options like pineapple and bacon.
Trying new toppings can open up a whole new world of taste sensations. Second, experimenting with toppings can help you discover new favorite combinations. You might be surprised at how well certain toppings go together. And third, it's a great way to add some variety to your pizza routine.
If you always get the same topping on your pizza, experimenting with new toppings can make your pizza experience more exciting and enjoyable. So, if you're tired of the same old pizza toppings, give experimenting a try! You might just discover your new favorite pizza.
Pizza in Russia
Other popular Russian meals contain Beef, lamb, pork and Chicken, and Potatoes plus root vegetables. Sour Cream, porridge and bread accompanies many meals.
Take a look at some of the other pizzas from Russia here.
Salmon Pizza at a glance

| | |
| --- | --- |
| Origin | Russia |
| Type | Seafood |
| Sauce | Sour Cream |
Salmon Pizza Recipe
Below we've created a recipe for you to make a delicious homemade Salmon Pizza either in your wood oven or your kitchen oven.
Preparation time

| | |
| --- | --- |
| Dough | 2 hours |
| Assembly | 10 minutes |
| Baking | 12-20 minutes |
Salmon Pizza Ingredients
Get enough of the toppings that you will need for the amount of pizzas you plan to make. The pizza sauce and dough ingredients below are designed for 3-4 pizzas, so scale up or down, based on your requirements.

Simple Pizza dough
1 cup (250 ml) luke-warm water
2 2/3 cups (400 grams) pizza flour
2 tsps (7 g sachet) dried yeast
3 tbsps (1/4 cup) virgin olive oil
Two tsps salt
Salmon Pizza Toppings
Toppings used in this pizza recipe, are;
Smoked Salmon
Olive Oil
Onion
Fresh Minced Dill

Simple Tomato Pizza Sauce
1 can (15oz/420g) tomatoes, whole or crushed
1 can (6oz/170g) tomato paste
2 large garlic cloves
1/4 a small onion
1 tbsp dried Italian herbs
1 tsp salt
Want to try a different sauce? See our article on the different types of pizza sauces.
TIP
You can click on any of the tags at the bottom of this page, to find other pizzas besides Salmon Pizza, that use that topping.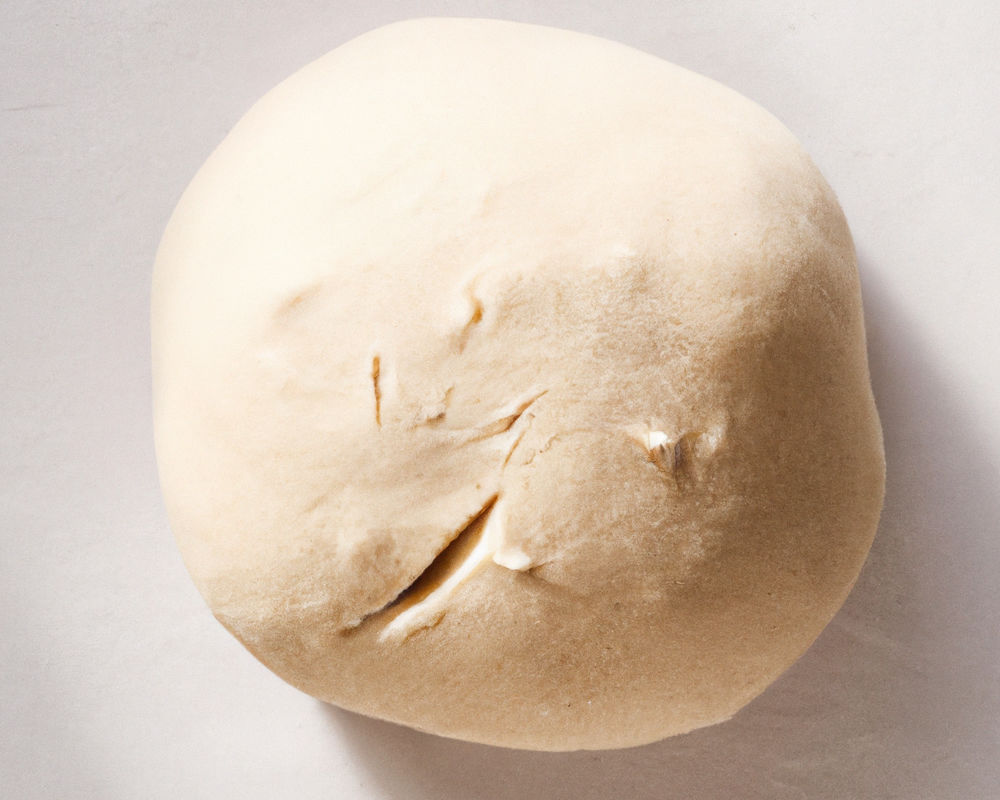 Pizza Dough Method
You purchase a premade pizza base at your local store, or if you have time, make your own homemade dough following the simple steps below.
Whisk the lukewarm water and yeast in a plastic or glass jug. Let the mixture stand for approx. five minutes.
Add the salt and flour in a large bowl. Create a hollow centre in the flour. Slowly pour the liquid yeast mixture and oil.
Using your hands or a mixer, mix the dough until smooth. Pour dough on a lightly floured work surface and then knead by hand for five minutes.
Place dough into lightly oiled bowl and cover with plastic wrap. Sit in a warm place for roughly 30 minutes to an hour, to rise until it doubles in size.
Fold the dough out onto a lightly floured surface. Knead gently by hand for around five minutes or until smooth.
Divide the dough roughly into equal amounts. Roll out pizza bases for the desired size.
Spread some flour on kitchen bench before rolling, in order to prevent sticking.
TIP: We have other dough recipes if you would like to try your hand at sourdough, poolish or more.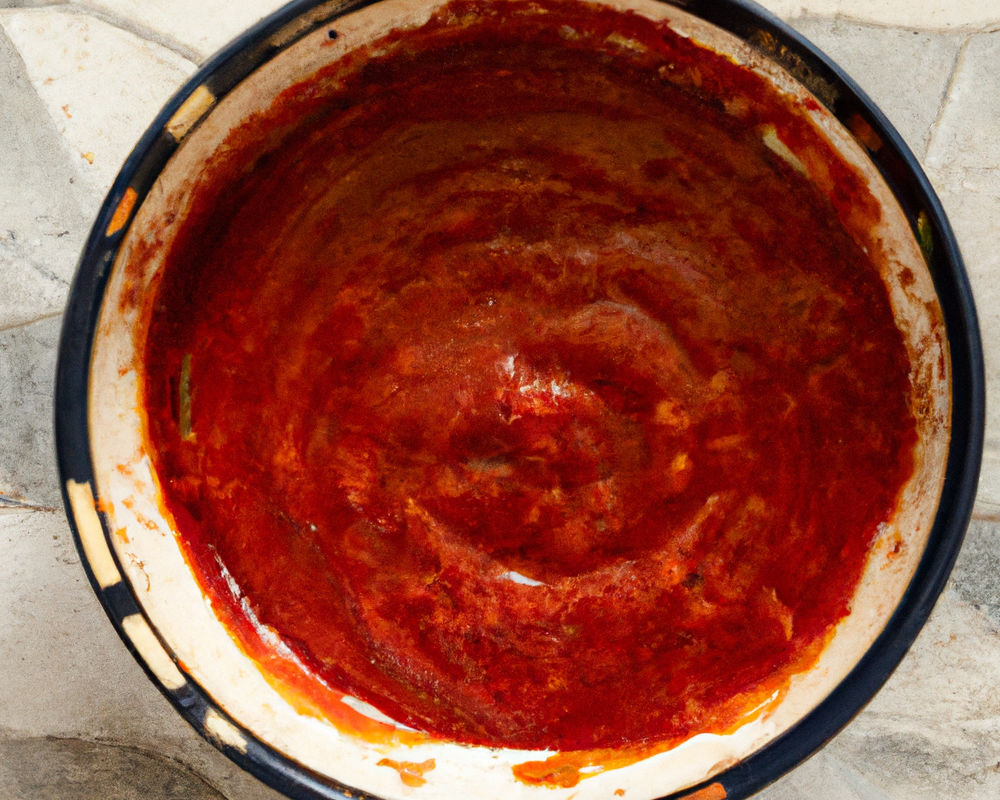 Tomato Pizza Sauce Method
You can make this tasty pizza sauce following the simple steps below, or you can purchase a pizza sauce at your local supermarket.
Combine all ingredients in a large bowl.
Using either a whisk, or blender, mix well.
Let sit for five minutes.
Your sauce is now ready to use or keep in the fridge for up to 3 days.
You can also freeze leftover sauce.
Try using a pesto sauce, or adding a little pesto to your sauce for a new flavour.

Preparing Salmon Pizza
Switch oven on to at least 450 degrees and preheat for at least 30 minutes.
Stretch out dough into a circle, on a floured surface.
If you are using a pizza steel or stone, make sure it is preheating in oven.
Now it's time to add the sauce. This recipe calls for Sour Cream. Spread the Sour Cream around the pizza base, leaving a gap at edges.
Add your ingredients in size, from the largest to smallest.
Cheese should be sprinkled on at the end.
Toppings for this pizza are;
Smoked Salmon
Olive Oil
Onion
Fresh Minced Dill
I find this pizza delicious on its own, or why not with other pizzas as well?
Oven time
Put the Salmon pizza on the middle shelf of the oven and set a timer for 10 minutes.
After approximately 10 minutes, open oven door and check on pizza.
The pizza should be done within roughly 15 minutes. Always cook to personal tastes.

About Dill
Dill is a herb that is popular in Asian and European cuisines. Dill Leaves have a sweet and grassy flavor. Dill Seeds are more aromatic, with a slight citrus flavor that's similar to caraway Seeds.
Dill is rich in several nutrients and has traditionally been used to treat various ailments, including digestive issues, bad breath and colic in infants.

Pizza Tools
When making Salmon Pizza, I always recommend that you use what you have available, without spending lots of money. My basic pizza tool list is…
Bench Scrapers
Good quality metal or plastic bench scrapers make it so much esier to both cut your dough, and scrape your bench. I prefer plastic to avoid scratching my bench.
Measuring Cups
Pizza making is all about precision, so having a full set of both wet and dry measuring cups on hand is critical. It is so important when making pizza dough to accurately measure all your ingredients.
Measuring Cups
Pizza making is all about precision. Having a set of both dry and wet measuring cups on hand is vital to accurately measure all your ingredients.

Salmon
One of the most popular types of fish in the world, Salmon is extremely versatile and used in just about every kind of dish that fish is found in. Salmon is a popular fish with high levels of protein, vitamin B12 and omega-3 fatty acids. Omega-3 fatty acids in particular make Salmon one of the healthiest seafoods.
The word "Salmon" comes from the Latin salmo, which in turn might have originated from salire, meaning "to leap".
Pizza Facts
These facts will interest you.
We love maths
There is a mathematical theorem named after pizza cutting. The pizza theorem is so called because it mimics a traditional pizza slicing technique. It states that the equality of two areas that arise when one partitions a disk in a certain way.
Largest pizza delivery
The largest pizza delivery was organised by Pizzas 4 Patriots (USA), who sent 30,000 pizzas with DHL Express to the United States Armed Forces, in Kandahar Airfield, Bagram Airbase and Camp Bastion, Afghanistan, on 4 July 2012. The 12 inch pizzas were made by Great Kitchens, Inc. in Illinois in June 2012.
Salami in space
Pizza Hut made history when they sent a 6-inch salami pizza via a Russian rocket to the International Space Station. Russian cosmonaut Yuri Usachov munched on the treat and even took marketing photos.

Pizza making FAQ
Below we've compiled the most common pizza making questions and provided expert answers. Are you looking for how to make awesome pizza at home? Please read on!
How to eat pizza with acid reflux?
Try eating low fat pizza, and reduce the amount of cheese and tomato sauce; the two worst culprits for acid reflux in a pizza.
How long to air fry pizza?
You can air fry a pizza in around 7-8 minutes, if your air fryer can cook at 380 degrees.
What is double cut pizza?
A double cut pizza is exactly as it sounds. Say your large pizza normally gets cut into 8 slices. A double cut pizza will be 16 slices. So double the cuts (and resulting pizza slices).
Have you made Salmon Pizza?
Salmon Pizza ! Tag us on our Pinterest, Facebook or Twitter and let us know what you thought of it! I'd love to know.
Featured image: Source