Sardenaira
Known as Pizza all'Andrea
Hailing from the region of Liguria, this pizza like focaccia flatbread is topped with tomato sauce, anchovies, olives, garlic and oregano. Sardenara is often compared to pissaladière, an italian dish which is also topped with anchovy paste.
Savory Sardenaira or Sardenara takes its name from sarde which were one of the original pizza topping in Italy. Originally, the toppings did not include tomatoes, but a sort of paste made with sardines was smeared over the dough which is how the dish got its name.
If you have a taste for Seafood pizzas with Tomato sauce then you'll love this.
Pizza is a fun food to make as a group because it's interactive and allows everyone to get creative with their toppings. Everyone can choose their own toppings and make their own personalized pizza. Plus, it's a great way to bond and spend time together while creating something tasty.
You can make the dough from scratch, or even use pre-made dough, and have a mini pizza making party. It's a great activity for kids and adults alike, everyone can get involved and have fun. It's also a great way to teach kids about cooking and different ingredients.
Additionally, making pizza together is a great way to break the ice and get to know each other if you are in a new group. Overall, pizza making is a fun, interactive and tasty way to bring people together and make memories.
Pizza in Italy
A Naples invention, Pizza originated in Italy in the 1700's, and they know how to craft the perfect pizza. Naples is the most famous location for pizza in the entire world, and you can still visit the world's oldest pizzeria, the stunning Antica Pizzeria Port'Alba.
Take a look at some of the other pizzas from Italy here.
Sardenaira Pizza at a glance

| | |
| --- | --- |
| Origin | Italy |
| Type | Seafood |
| Sauce | Tomato Sauce |
Sardenaira Pizza Recipe
Below we've created a recipe for you to make a delicious homemade Sardenaira Pizza from either a woodfired oven or your kitchen oven.
Preparation time

| | |
| --- | --- |
| Dough | 2 hours |
| Assembly | 10 minutes |
| Baking | 12-20 minutes |
Sardenaira Pizza Ingredients
Choose enough pizza toppings for the amount of pizzas you plan to make. The pizza sauce and dough ingredients below are designed for 3-4 pizzas, so add more or less, if required.

Simple Pizza dough
2 tsps (7 g sachet) dried yeast
1 cup (250 ml) luke-warm water
400 g (2 2/3 cups) 00 or pizza flour
2 tsps salt
3 tbsps (1/4 cup) olive oil
Sardenaira Pizza Toppings
Toppings used in this pizza recipe, are;
Salted Anchovies
Capers
Olives
Garlic Cloves

Simple Tomato Pizza Sauce
1 can (15oz/420g) tomatoes, whole or crushed
1 can (6oz/170g) tomato paste
2 large garlic cloves
1/4 a small onion
1 tbsp dried Italian herbs
1 tsp salt
Want to try a different sauce? See our article on the different types of pizza sauces.
TIP
You can click on any of the tags at the bottom of this page, to find other pizzas besides Sardenaira Pizza, that use that topping.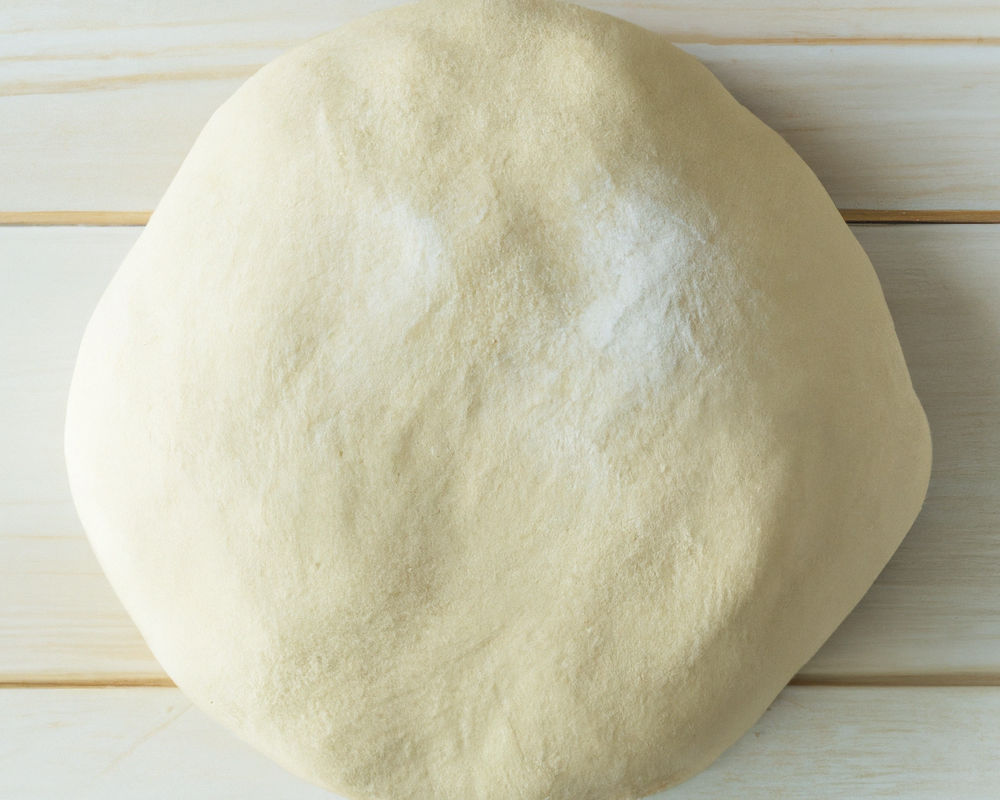 Pizza Dough Method
If you don't have much time, grab a premade pizza base at your local grocery store, or create your own homemade pizza dough following the simple steps below.
Whisk yeast and lukewarm water in a jug. Stand for around five minutes.
Add flour and salt in a large bowl. Create a well in the centre of the flour. Pour in the liquid yeast mixture and the oil.
Using a spatula, or your hands, mix the dough really well until smooth. Turn out dough onto a lightly floured work surface and knead for five minutes.
Lightly oil a bowl, and place dough in it and cover with plastic wrap. Leave in a warm place to rise for 30 minutes to an hour, or until it doubles in size.
Turn dough out onto a lightly floured surface and knead gently for another 5 minutes or until smooth.
Divide the dough into balls, and roll out bases to desired size.
Sprinkle a little flour on the bench before rolling to prevent dough from sticking.
TIP: We have other dough recipes if you would like to try your hand at sourdough, poolish or more.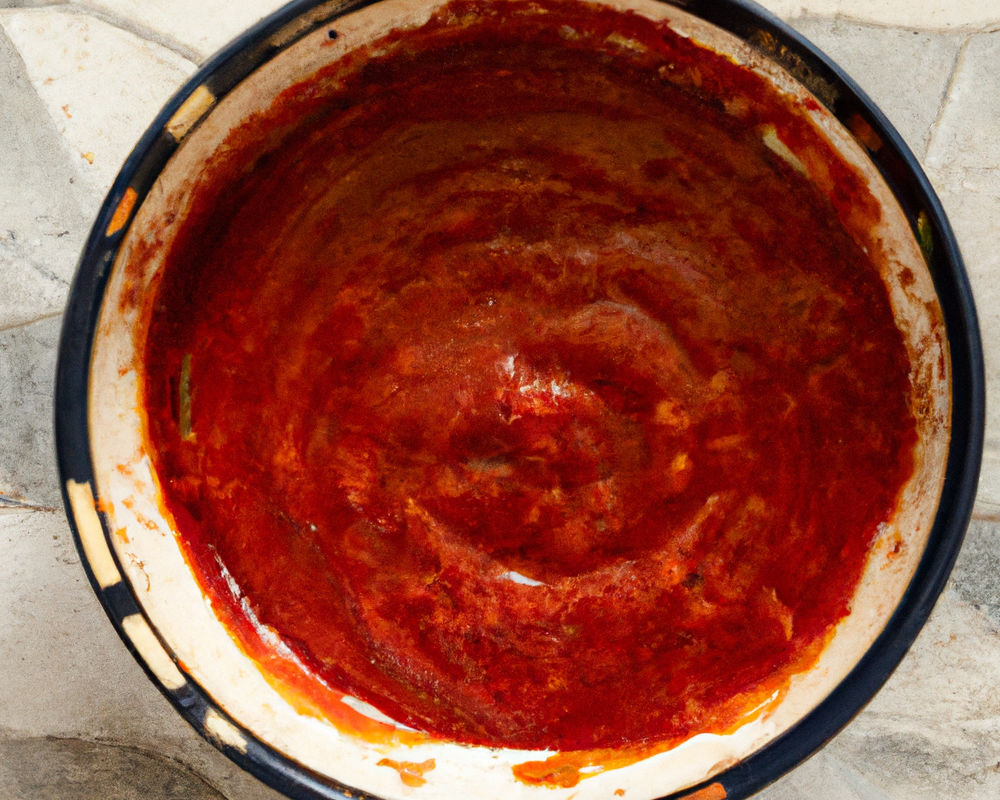 Tomato Pizza Sauce Method
You can make this tasty pizza sauce following the simple steps below, or you can purchase a pizza sauce at your local supermarket.
Combine all ingredients in a large bowl.
Pizza sauce should be reasonably smooth.
Let sit in the bowl for 5 minutes.
Your pizza sauce is now ready to use.
You can keep in the fridge for up to 3 days.
You can make the sauce the day before and refrigerate to save time.

Preparing Sardenaira Pizza
Preheat your kitchen oven to approximately 500 degrees.
Roll out the dough to either slightly smaller than your pizza stone (if you have one) or on a metal tray for the kitchen oven.
Alternatively, if you have a pizza oven, roll out to be smaller than your pizza peel.
First, spread the sauce around. This pizza calls for Tomato Sauce. Spread the Tomato Sauce evenly using the back of a large spoon or the blunt side of a knife.
You should start by adding the largest ingredients, then work your way down. The last is any cheese topping, such as Mozzarella, which you should evenly cover the other toppings with, and then finally any herbs.
The toppings to include on this pizza are;
Salted Anchovies
Capers
Olives
Garlic Cloves
This pizza is awesome as is, or you could enjoy it with a simple side dish?
Oven time
Put the Sardenaira pizza on the middle shelf of the oven and set a timer for 10 minutes.
After 10 minutes, open the door and check the pizza.
This pizza should take approximately 15 minutes, however allow it to cook to personal taste.

About Capers
Capers are edible flower buds, that are used as a garnish or seasoning. The fruit from the same plant, Caper Berries, is also edible. Both of which are usually consumed either pickled or salted.
Capers are an ingredient in tartar sauce. Capers are a distinctive ingredient in southern Italian cuisine, especially in Sicilian and Aeolian cooking.

Pizza Tools
When making Sardenaira Pizza, it's always handy to have the right pizza making tools. Here's the basic pizza tools that I always suggest…
Chef Apron
OK, not really pizza related, but a good chef apron makes me feel the part when I am making my pizzas. I'd probably wear a chef hat if I got one too!
Pastry Brush
A pastry brush is vital if you need to ever coat your dough in water, oil, eggs or more. They are cheap to have and very handy to use.
Pastry Brush
If you ever coat your dough in water, oil, eggs or more, then you need a pastry brush. These brushes tend to be cheap to have and very handy to use.

Anchovies
There are 144 species of Anchovies, a small common saltwater fish. Anchovies are used in small quantities to flavor many dishes. They can range in length from 2 centimetres (0.79 in) to 40 centimetres (16 in) when an adult.
During the Roman period, Anchovies were eaten raw as an aphrodisiac. Fresh and dried Anchovies are a popular element in many cuisines around the world.
Pizza Trivia
Here are some interesting facts about pizza.
Record for most pizzas sliced
The most pizzas sliced in three minutes was achieved by Rory Coughlan-Allen (UK) from Wales, UK, sliced 17 pizzas in three minutes on 1 March 2022.
Poor anchovies
There is a National Pizza with the Works Except Anchovies Day, which although a mouthful, is held on November 12 each year.
A couple of dollars
As a whole, US pizza restaurants sold US$45.6 billion worth of the good stuff in 2021. That was actually less than the US$46.24 billion the year before.

Pizza making FAQ
Hope to make fantastic pizza at home? Here are some expert answers to some of the most Frequently asked questions.
How do I find the best pizza dough recipe, given there are so many?
You aren't wrong – there are seemingly thousands of pizza dough recipes out there, and it is hard to know what works best for each person. Overwhelmed? Try your hand at the simplest looking ones first, and as you build your pizza dough making confidence, turn your hand to some of the many other different pizza dough recipes. Before you know it, you'll find one that satisfies everyone's tastes in your group.
What is calabrese pizza?
A Calabrese style Pizza usually has a small amount of grated cheese, a slightly thicker crust and multiple toppings (including spicier ones).
Who delivers pizza underwater?
Daniel Blezio is a certified scuba diver and instructor. His daily duties include bringing guests their belongings and he also delivers pizza to guests of the Jules Undersea Lodge, located 22 feet below sea level in a Florida Keys lagoon.
Have you made Sardenaira Pizza?
Sardenaira Pizza ! Tag us on our Pinterest, Facebook or Twitter and let us know what you thought of it! I'd love to know.
Featured image: Source