Satay
Created in Indonesia, this Satay pizza is a tasty meat pizza you can make at home.
Created as described, this pizza boasts a delicious flavor, perfectly matched with an exotic aroma to enjoy.
Take time to invest in delicious ingredients and add them to the perfect crust for your family and friends to enjoy a gratifying homemade pizza feast.
If you enjoy Meat pizza that has Peanut sauce then we've got a treat for you.
The variety of pizzas available today is simply amazing! One reason for this is that pizza is a very versatile dish that can be made with a variety of ingredients, crusts and toppings. This allows for endless possibilities and experimentation in creating new and exciting pizza flavors.
Another reason is that pizza has been adopted and adapted by many different cultures and regions, each one adding its own unique twist to the dish. For example, you have Neapolitan pizza with its traditional ingredient and Margherita pizza with a specific mozzarella and basil toppings, also in the United States you have New York style and Chicago style pizza which are different in terms of crust and toppings.
This fusion of different cultures and ingredients has led to the creation of a wide range of pizza styles, each one with its own unique flavor profile and charm. So, whether you're in the mood for a classic pepperoni pizza or something more adventurous like a pizza with shrimp and avocado, there's sure to be a pizza out there that will satisfy your cravings.
Pizza in Indonesia
A typical meal in Indonesia consists of steamed rice plus one or two main dishes made of Chicken, fish, Meat or vegetables. No, Pizza isn't served with rice in Indonesia.
Take a look at some of the other pizzas from Indonesia here.
Satay Pizza at a glance

| | |
| --- | --- |
| Origin | Indonesia |
| Type | Meat |
| Sauce | Peanut Sauce |
Satay Pizza Recipe
Below we've put together a recipe for you to make your own homemade Satay Pizza either in your wood fired pizza oven or your kitchen oven.
Preparation time

| | |
| --- | --- |
| Dough | 2 hours |
| Assembly | 10 minutes |
| Baking | 12-20 minutes |
Satay Pizza Ingredients
Choose enough pizza toppings for the amount of pizzas you will be creating. The dough and sauce are designed for 3-4 medium sized pizzas, so scale up or down, based on your requirements.

Simple Pizza dough
2 tsps (7 g sachet) dried yeast
1 cup (250 ml) luke-warm water
400 g (2 2/3 cups) 00 or pizza flour
2 tsps salt
3 tbsps (1/4 cup) olive oil
Satay Pizza Toppings
Toppings used in this pizza recipe, are;

Peanut Sauce
1/2 cup peanut butter
1/2 cup water
2 tbsp soy sauce
2 tbsp sugar
Want to try a different sauce? See our article on the different types of pizza sauces.
TIP
You can click on any of the tags at the bottom of this page, to find other pizzas besides Satay Pizza, that use that topping.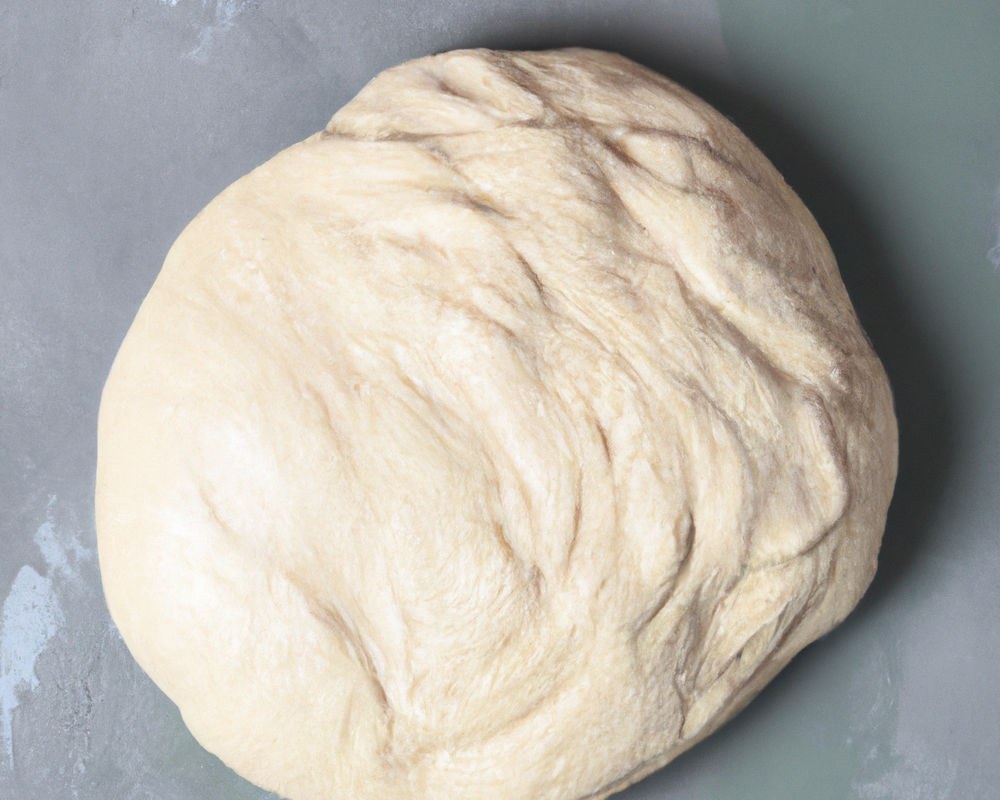 Pizza Dough Method
You can either make your own pizza dough following the simple steps below, or you can purchase a premade base at your local store.
Whisk yeast and lukewarm water in a jug. Stand for around five minutes.
Add flour and salt in a large bowl. Create a well in the centre of the flour. Pour in the liquid yeast mixture and the oil.
Using a spatula, or your hands, mix the dough really well until smooth. Turn out dough onto a lightly floured work surface and knead for five minutes.
Lightly oil a bowl, and place dough in it and cover with plastic wrap. Leave in a warm place to rise for 30 minutes to an hour, or until it doubles in size.
Turn dough out onto a lightly floured surface and knead gently for another 5 minutes or until smooth.
Divide the dough into balls, and roll out bases to desired size.
Sprinkle a little flour on the bench before rolling to prevent dough from sticking.
TIP: We have other dough recipes if you would like to try your hand at sourdough, poolish or more.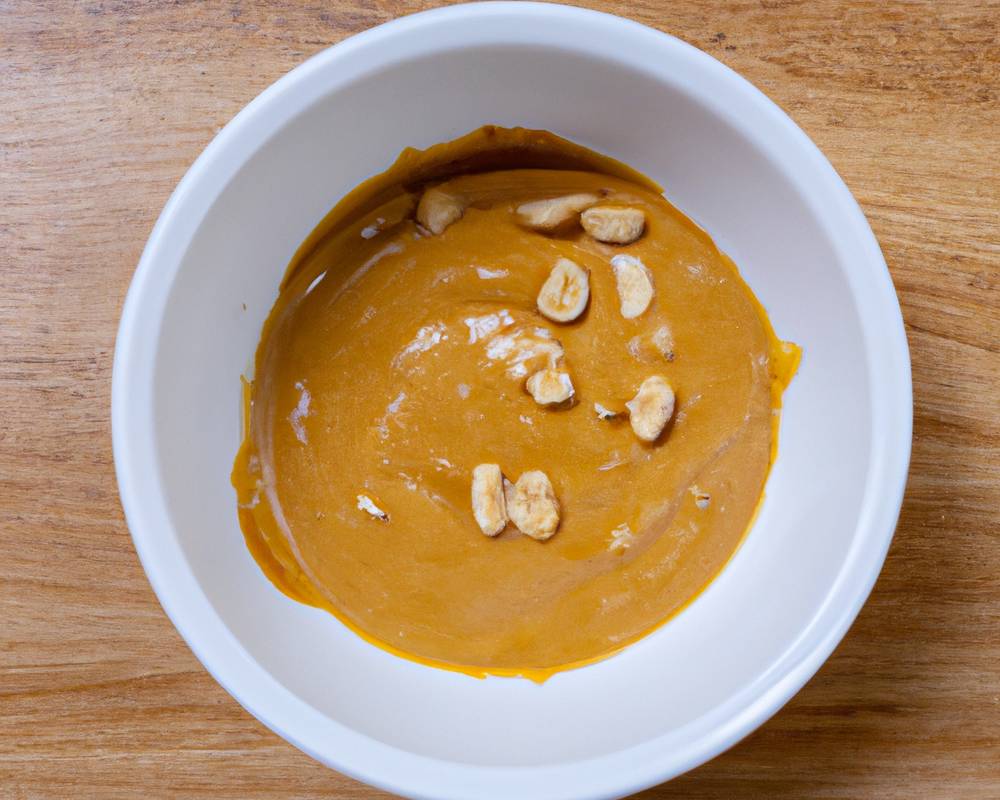 Peanut Sauce Method
Make your own peanut sauce in less than 10 minutes.
Add peanut butter, soy sauce, sugar and water in a small bowl.
Whisk until well combined.
Set for five minutes.
It's now ready for use.
May keep in fridge for up to 3 days.
This pizza sauce recipe gets a flavor boost from the addition of chilli or sweet chilli sauce.

Preparing Satay Pizza
Switch oven on to at least 450 degrees and preheat for at least 30 minutes.
Stretch out dough into a circle, on a floured surface.
If you are using a pizza steel or stone, make sure it is preheating in oven.
Now it's time to add the sauce. This recipe calls for Peanut Sauce. Spread the Peanut Sauce around the pizza base, leaving a gap at edges.
Add your ingredients in size, from the largest to smallest.
Cheese should be sprinkled on at the end.
Toppings for this pizza are;
Whilst this pizza is perfect on its own, or why not with another style of pizza?
Oven time
Put the Satay pizza on the middle shelf of the oven and set a timer for 10 minutes.
After 10 minutes, open the door and check the pizza.
This pizza should take approximately 15 minutes, however allow it to cook to personal taste.

About Peanut Sauce
Peanut Sauce is made by combining crushed roasted Peanuts, water and various Spices. Whilst it is now a part of global cuisine, it originated in Indonesia and is a mainstay in Southeast Asian dishes.
Peanut sauce is a classic dipping sauce for Chicken, however is now used with vegetable dishes, seafood, other meats and more.

Pizza Tools
When making Satay Pizza, I always recommend that you use what you have available, without spending lots of money. My basic pizza tool list is…
Rolling Pin
Yes, I know, many people swear by hand stretching, however there's times in all our lives where we need a good wooden roller.
Pizza Stone
A pizza stone really helps create a fantastic tasting pizza at home. Learn how to clean and care for your Pizza Stone.
Dough Containers
Having quality, air tight dough storage containers is a must.

Chicken Satay
Chicken satay is a popular dish that originated in Southeast Asia. A perfect combination of grilled chicken and savory peanut sauce make this dish irresistible.
The chicken is cut into strips and marinated with spices, then threaded onto skewers and grilled until golden brown. The peanut sauce is made by combining coconut milk, tamarind paste, red curry paste, garlic, shallots, fish sauce and palm sugar.
How to Store
Have leftover pizza? Here's what to do.
Store in the fridge
Leftover slices of pizza may be kept in an airtight container in the fridge for up to 3 days.
Freezer guide
You can store leftover pizza in the freezer for up to 3 months. Reheat from frozen as directed above until heated through.
Reheating pizza
Warm in the center of a 450 degree F oven for approximately 6 minutes, on a pizza stone if possible, until heated through. See our article on reheating pizza for more.

Meat Pizzas
Keen on seeing more than Satay pizza? We have plenty of other Meat pizza recipes to look at, as well. Enjoy!

Pizza making FAQ
Planning to make fantastic pizzas at home? Here are some expert answers to some of the most common pizza making questions.
Can I use Baking Powder instead of yeast?
I don't recommend using baking powder as a replacement at all. Baking powder is a chemical leavener. It isn't the same as yeast at all. Yeast is an organism that enables pizza dough to develop richer flavors and texture. Types of bread that are made with chemical leaveners are a totally different texture than pizza.
Can I use durum wheat flour for pizza dough?
It depends; if it's fine enough, yes. Durum wheat is a variety that is usually ground down to make semolina, which is used to make pasta. If it is ground into a finer flour, it can be used to make pizza dough and breads.
Should I double every ingredient when making pizza dough?
Not typically, no. If a pizza recipe states that, it may be inferring that to get twice the dough you need twice the ingredients. See our baker's percentage guide on why we should use baker's percent rather than fixed ingredient amounts. It makes a lot of sense!
Have you made Satay Pizza?
We're dying to know if Satay Pizza was a hit or miss for you Tag us on our Pinterest, Facebook or Twitter and let us know what you thought of it! I'd love to know.
Featured image: Source