Seafood
In the seaside villages of the Adriatic, pizzas are often topped with freshly caught shellfish.
Seafood pizza is one of the best options for people who are watching what they eat and conscious of their overall well-being. Compared to other pizza variety, specially those with cured meats, this pizza has fewer calories, sodium, and saturated fat
Incorporating seafood in your diet has a lot of health benefits because it is a good source of omega-3 fatty acids, vitamin D, and vitamin A.
If you're in the mood for a Seafood pizza with Tomato sauce then this could be your next favorite.
Experimenting with pizza toppings is a great idea for a few reasons! First, it allows you to explore new flavor combinations and discover new favorites. Second, it's a fun way to mix things up and try something different from your usual go-to toppings. Third, experimenting with toppings can help you to be more creative and adventurous with your food choices.
Fourth, it's a perfect way to add some variety to your diet and to try new ingredients. It can be a great way to incorporate more vegetables or new meats in your diet.
Lastly, experimenting with toppings allows you to personalize your pizza to your taste and make it truly your own. So, whether you're feeling adventurous or just want to try something new, experimenting with pizza toppings is a great way to shake things up and have some fun with your food!
Pizza in Greece
Most Greeks use more olive Oil than Italians on their pizza, and they also use a different type of Tomato for the base. Greek pizzas are usually cooked in an electric not wood fired oven, and cooked at lower temperatures.
Take a look at some of the other pizzas from Greece here.
Seafood Pizza at a glance

| | |
| --- | --- |
| Origin | Greece |
| Type | Seafood |
| Sauce | Tomato Sauce |
Seafood Pizza Recipe
Below we've created a recipe for you to make a delicious homemade Seafood Pizza whether it be in your woodfired oven or the oven in your kitchen.
Preparation time

| | |
| --- | --- |
| Dough | 2 hours |
| Assembly | 10 minutes |
| Baking | 12-20 minutes |
Seafood Pizza Ingredients
Choose enough of the toppings that you will need for the amount of pizzas you plan to make. The pizza sauce and dough ingredients below are designed for 3-4 pizzas, so add more or less, if required.

Simple Pizza dough
2 2/3 cups (400 grams) 00 fine flour
250 ml (1 cup) lukewarm water
7 grams (2 tsps) dried yeast
2 tsps salt
1/4 cup (3 tbsp) olive oil
Seafood Pizza Toppings
Toppings used in this pizza recipe, are;
Tuna
Scallops
Mussels
Shrimp
Lemon Juice
Herbs

Tomato Pizza Sauce
1 (6oz/170g) can of tomato paste
1 can (15oz/420g) diced or crushed tomatoes
2 cloves of garlic
1 tsp salt
1/4 small onion
1 tbsp dried Italian herbs
Want to try a different sauce? See our article on the different types of pizza sauces.
TIP
You can click on any of the tags at the bottom of this page, to find other pizzas besides Seafood Pizza, that use that topping.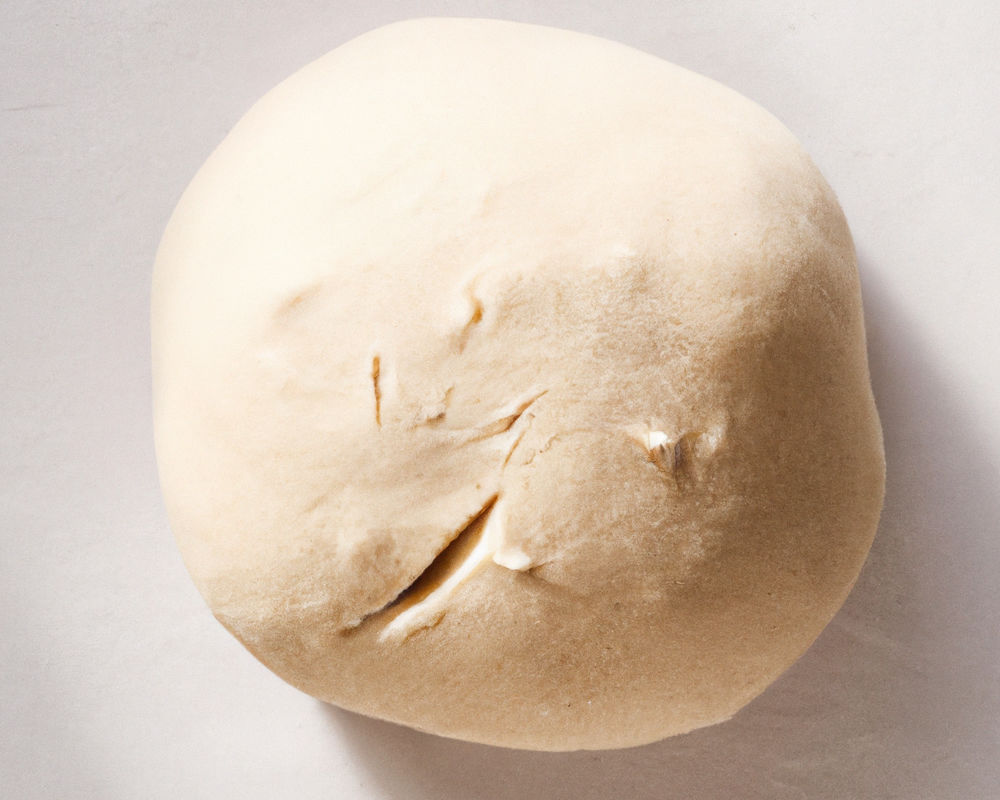 Pizza Dough Method
If you don't have much time, grab a premade pizza base at your local grocery store, or craft your own homemade pizza dough following the simple steps below.
Whisk the lukewarm water and yeast in a plastic or glass jug. Let the mixture stand for approx. five minutes.
Add salt and flour in a large bowl. Create a hollow well in the middle and gently pour the liquid yeast mixture and oil.
Using dough mixer or hands, gently mix dough until smooth. Place pizza dough on a lightly floured work surface and then knead by hand for five minutes.
Lightly oil a bowl, and place mixture in and cover with plastic wrap. Leave in a warm place to rise until the dough doubles in size.
Pour dough mix out onto a clean, floured surface. Now hand knead gently for another five minutes.
Sprinkle a little flour on the bench before rolling to prevent dough from sticking.
Divide dough mixture into equal sized balls. Hand stretch or roll out the bases to the expected size.
TIP: We have other dough recipes if you would like to try your hand at sourdough, poolish or more.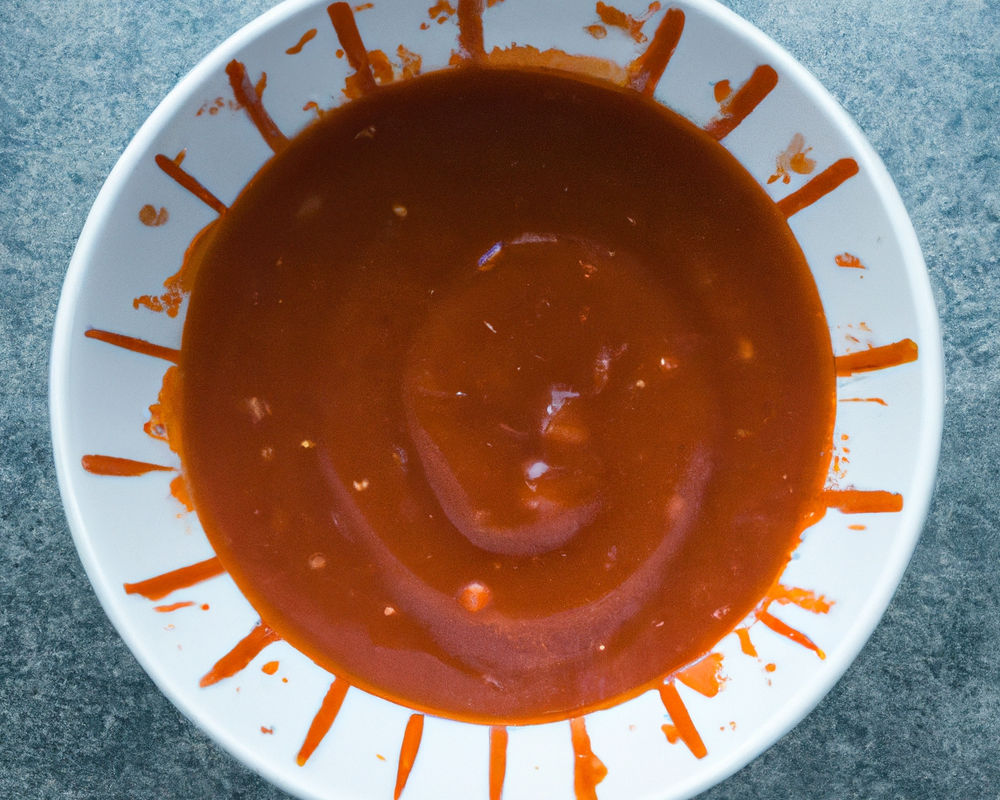 Tomato Pizza Sauce Method
You can either make your own tasty pizza sauce following the simple steps below, or you can purchase a pizza sauce at your local supermarket.
Add ingredients in a large bowl, and mix well.
Mix well using a whisk, or blender.
Leave sitting for five minutes.
Your sauce is now ready to use or keep in the fridge for up to 3 days.
Freeze remaining sauce for up to 3 months.
Adjust the amount of garlic to suit your taste.

Preparing Seafood Pizza
Turn your oven on to 450-500 degrees or more and preheat for at least 30 minutes.
Spread out the dough in a rough circle, on a floured board or surface.
If you are using a baking pan, then create the pizza in that.
Open the sauce container, and start to spread the Tomato Sauce. Spread the Tomato Sauce around the whole base, taking care to leave a gap at edges.
Add the ingredients in size order, from large to small.
Cheese gets added last.
The toppings to add to this pizza are;
Tuna
Scallops
Mussels
Shrimp
Lemon Juice
Herbs
I find this pizza good on its own, or why not with other pizzas as well?
Oven time
Put the Seafood pizza in the middle of your oven (on a pizza steel if you have one) and set timer for 10 minutes.
After 10 minutes, open the door and see how cooked pizza is.
Pizza should be ready within 15 minutes. However, allow it to cook to personal taste.

About Shrimp
Shrimp are widespread and abundant. There are thousands of species adapted to a wide range of habitats. They can be found feeding near the seafloor on most coasts and estuaries, as well as in lakes and rivers.
Shrimp and prawn are two different types of seafood, belonging to different suborders of Decapoda, although they look quite similar.

Pizza Tools
When making Seafood Pizza, it's always handy to have the right pizza making tools. Here's what items I always recommend…
Mesh Sieve
You will find having a seive such a useful element for all your baking, not just for pizza. It's great to filter all flours through a fine mesh sieve before adding to recipes.
Pizza Peel
A pizza peel aka paddle is a crucial tool for those who are making pizza often.
Pizza Cutter
The one kitchen tool every adult should have in their drawer. See our article on how to cut pizza for the various cutting tools.

Tuna
Tuna are eight different species varying in colour and size. A remarkable and impressive fish, Tuna is a nomadic species, which is found throughout the world's oceans.
Tuna can be eaten fresh or canned. Tuna loin is commonly eaten raw or seared and lightly seasoned, while canned tuna is precooked for a long time and often prepared heavily dressed.
Strange Pizza Facts
Here are some facts about pizza.
Most pizzas made in 12 hours (team)
The Asociación Propietarios de Pizzerías y Casas de Empanadas de la Argentina (Argentina) in Buenos Aires, Argentina used five ovens to make 11,089 pizzas between 8.00am and 8.00pm on 11 November 2018.
The most popular pizza cheese
You guessed it! Mozzarella is one of the most popular pizza toppings around the world, no matter what country you are in.
We love maths
There is a mathematical theorem named after pizza cutting. The pizza theorem is so called because it mimics a traditional pizza slicing technique. It states that the equality of two areas that arise when one partitions a disk in a certain way.

Pizza making FAQ
Want to make delicious pizzas at home? Here are some expert answers to some of the most common pizza making questions.
How long to air fry pizza?
You can air fry a pizza in around 7-8 minutes, if your air fryer can cook at 380 degrees.
What is double cut pizza?
A double cut pizza is exactly as it sounds. Say your large pizza normally gets cut into 8 slices. A double cut pizza will be 16 slices. So double the cuts (and resulting pizza slices).
How many carbs in pizza sauce?
For every 100 grams of pizza sauce, there are roughly 9 grams of carbohydrates.
Have you made Seafood Pizza?
Seafood Pizza ? We're curious! Tag us on our Pinterest, Facebook or Twitter and let us know what you thought of it! I'd love to know.
Featured image: Source