Shahi Paneer
Paneer is a type of firm Indian Cheese.
Made as shown, this pizza style provides a mouthwatering flavor, perfectly matched with an extravagant smell to delight you.
Always ensure you get the best toppings and complement them with a fantastic crust for you and family to savor a scrumptious pizza meal together.
Are you into Vegetarian pizza with Yoghurt sauce? Then read on!
Pizza is a universally loved food, and there are many reasons why it's so popular. For starters, it's versatile and can be customized to suit any taste. Whether you like your pizza loaded with toppings or prefer a simple Margherita, there's a pizza for everyone.
Additionally, pizza is a great option for any occasion, whether it's a casual dinner with friends, a family night in, or even a special occasion. It's also a great option for a quick and easy meal, as it can be delivered right to your door or picked up at a local pizzeria.
Plus, who doesn't love the combination of a warm, crispy crust with melted cheese and delicious toppings? All these reasons make pizza a popular food choice.
Pizza in India
India's pizza market is worth more than US$1.5 billion. Street pizzas are common; they use Capsicum, Tomatoes and Onions, lots of local Cheese and Sauces, and are baked on a hot griddle called a tava on a low flame until the Cheese melts.
Take a look at some of the other pizzas from India here.
Shahi Paneer Pizza at a glance

| | |
| --- | --- |
| Origin | India |
| Type | Vegetarian |
| Sauce | Yoghurt |
Shahi Paneer Pizza Recipe
Below we've created a recipe for you to make a delicious homemade Shahi Paneer Pizza either in your pizza oven or your usual oven.
Preparation time

| | |
| --- | --- |
| Dough | 2 hours |
| Assembly | 10 minutes |
| Baking | 12-20 minutes |
Shahi Paneer Pizza Ingredients
Get enough of the toppings that you will need for the amount of pizzas you plan to make. The dough and sauce amounts below are for 3-4 medium sized pizzas, so scale up or down, based on your requirements.

Simple Pizza dough
2 2/3 cups (400 grams) pizza flour
1 cup (250 ml) luke-warm water
2 tsps (7 g sachet) dried yeast
Two tsps salt
3 tbsps (1/4 cup) virgin olive oil
Shahi Paneer Pizza Toppings
Toppings used in this pizza recipe, are;
Mozzarella
Tomato
Bell Pepper
Red Onion
green onions
Paneer Masala
Cilantro

Yoghurt
Want to try a different sauce? See our article on the different types of pizza sauces.
TIP
You can click on any of the tags at the bottom of this page, to find other pizzas besides Shahi Paneer Pizza, that use that topping.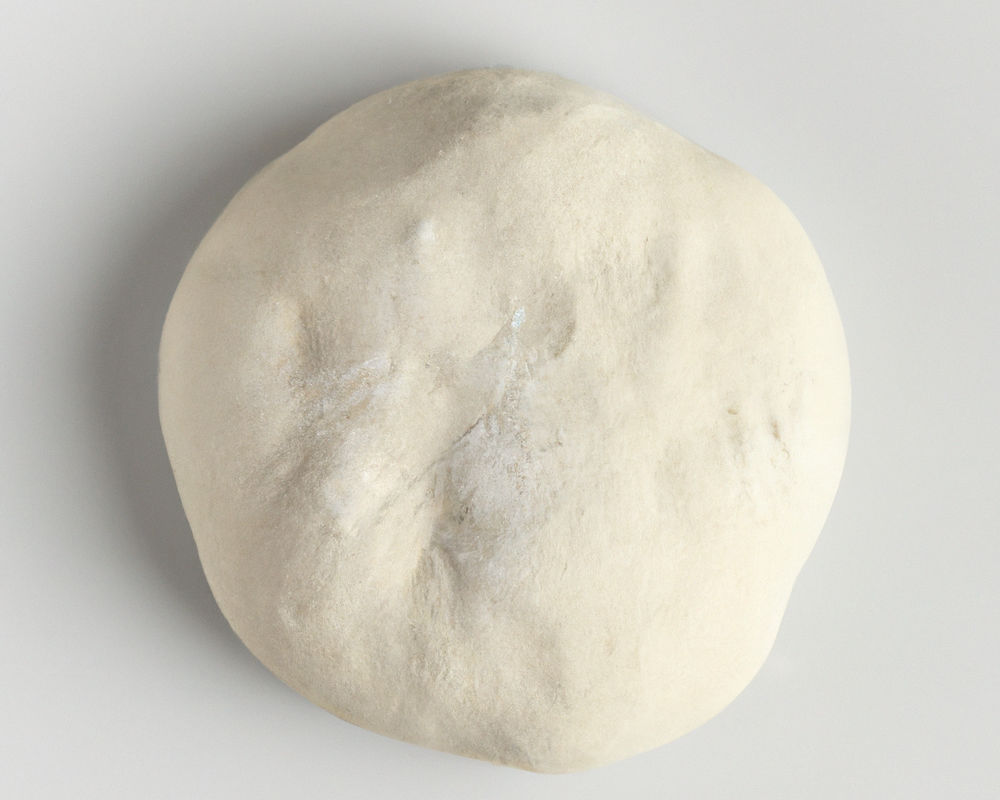 Pizza Dough Method
Either make your own pizza dough following the simple steps below, or buy a premade pizza base at your local store.
Whisk yeast and lukewarm water in glass or plastic container. Let stand for approximately 5 minutes.
Add flour and salt in a large bowl. Create a well in the centre of the flour. Pour in the liquid yeast mixture and the oil.
Using your hands or a mixer, mix the dough until smooth. Pour dough on a lightly floured work surface and then knead by hand for five minutes.
Place dough into lightly oiled bowl and cover with plastic wrap. Sit in a warm place for roughly 30 minutes to an hour, to rise until it doubles in size.
Fold the dough out onto a lightly floured surface. Knead gently by hand for around five minutes or until smooth.
Spread some flour on kitchen bench before rolling, in order to prevent sticking.
Divide the dough roughly into equal amounts. Roll out pizza bases for the desired size.
TIP: We have other dough recipes if you would like to try your hand at sourdough, poolish or more.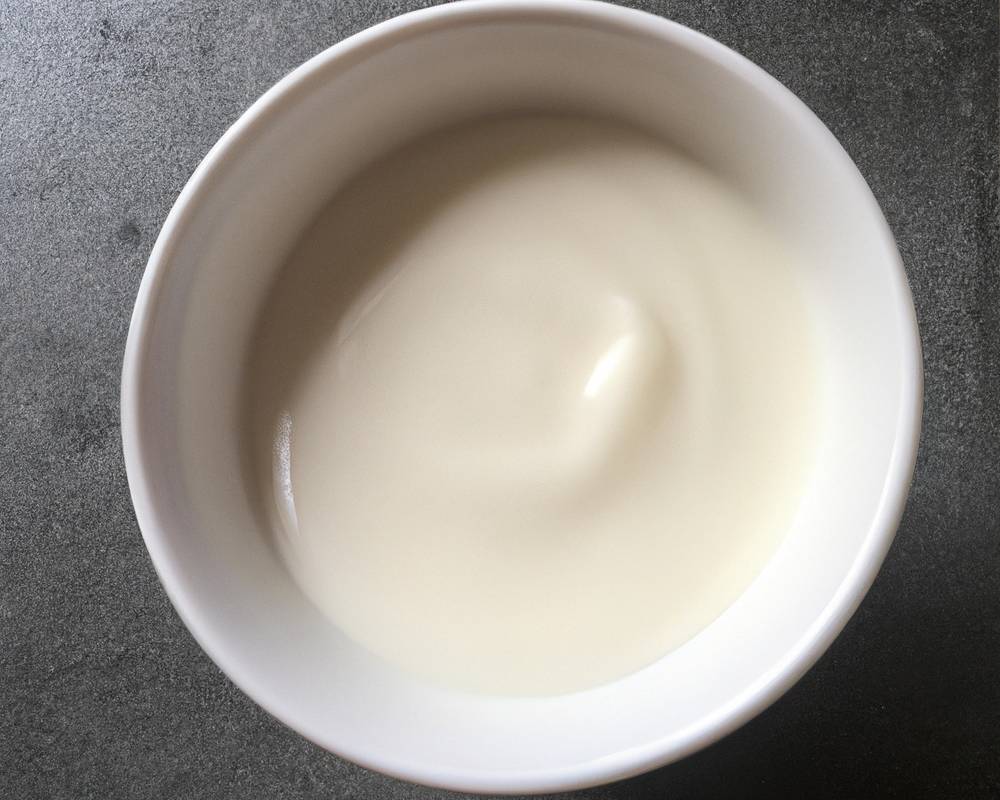 Plain Yoghurt
An interesting choice in pizza sauce, yoghurt is a refreshing addition.
Spread plain or greek yoghurt on base like regular pizza sauce.
The sauce can be refrigerated for up to 5 days, ensuring you have a fresh sauce ready whenever you need it.

Preparing Shahi Paneer Pizza
Turn your oven on to 450-500 degrees or more and preheat for at least 30 minutes.
Spread out the dough in a rough circle, on a floured board or surface.
If you are using a baking pan, then create the pizza in that.
Open the sauce container, and start to spread the Yoghurt. Spread the Yoghurt around the whole base, taking care to leave a gap at edges.
Add the ingredients in size order, from large to small.
Cheese gets added last.
The toppings to add to this pizza are;
Mozzarella
Tomato
Bell Pepper
Red Onion
green onions
Paneer Masala
Cilantro
I find this pizza great by itself, yet why not with other pizzas as well?
Baking
Put the Shahi Paneer pizza on the middle shelf of the oven and wait for approximately 10 minutes.
In 10 minutes, open oven door and check.
The pizza should take roughly 15 minutes to cook, adjust time to cook to personal taste.

About Cilantro
The herb known as cilantro in North America is often called Coriander in other countries. Fresh coriander can be used interchangeably with cilantro in recipes. Purists says Cilantro is fresh plant and Coriander is the dried herb of the same plant.
Coriander spice is well known for its earthy, slightly floral flavor. This spice is available as both ground coriander or as whole Seeds. In addition to the Leaves and Seeds, coriander roots are also edible.

Pizza Tools
When making Shahi Paneer Pizza, we always recommend that you use whatever tools you are able to get your hands on. Our basic pizza tools are…
Kitchen Scales
Do you have quality digital kitchen scales? It's a great tool for any chef or pizza cook.
Pizza Scissors
These may seem like a weird tool to some, however other pizzaiolo's swear by using scissors instead of a traditional pizza cutter.
Pizza Steel
A pizza steel is very similar to a pizza stone, and works the same way in a normal kitchen oven.

Yoghurt
A dairy product made by fermenting milk with cultures, Yoghurt provides calcium and protein and is known to enhance healthy gut bacteria. Health benefits of Yoghurt include aiding digestion and protecting against osteoporosis.
References to Yoghurt date back to Indian medicinal texts in 6000 BC, and the word yogurt is believed to be derived from the Turkish word "yoğurmak," which means to curdle, thicken or coagulate.
Pizza Trivia
Here are some interesting facts about pizza.
Record for most pizzas sliced
The most pizzas sliced in three minutes was achieved by Rory Coughlan-Allen (UK) from Wales, UK, sliced 17 pizzas in three minutes on 1 March 2022.
Poor anchovies
There is a National Pizza with the Works Except Anchovies Day, which although a mouthful, is held on November 12 each year.
A couple of dollars
As a whole, US pizza restaurants sold US$45.6 billion worth of the good stuff in 2021. That was actually less than the US$46.24 billion the year before.

Vegetarian Pizzas
Keen on seeing more than Shahi Paneer pizza? We have plenty of other Vegetarian pizza recipes to look at, as well. Enjoy!

Pizza making FAQ
Want to know how to make fantastic pizza at home? Here are some helpful answers to the most frequently asked questions.
Can I use stevia when making pizza dough?
It isn't advised to use any sugar substitutes in your dough. They often won't feed the yeast and they have a different burning level than normal sugars. You can try of course, however you've been warned.
When is pepperoni pizza day?
Pepperoni Pizza day is officially 20 September, however you should also note that this style of pizza is an American invention, and not Italian. It is likely to only really be celebrated in the USA.
Can I use the pan that came in the stove for making pizza?
Possibly, however I always recommend using a pizza stone in your typical kitchen oven, rather than an oven pan. Most oven pans have high sides, and make it hard for the base to get cooked through thoroughly. A pizza stone solves this issue. Short answer? Try it and see!
Have you made Shahi Paneer Pizza?
We're curious to hear your opinion on Shahi Paneer Pizza ! Tag us on our Pinterest, Facebook or Twitter and let us know what you thought of it! I'd love to know.
Featured image: Source