Shrimp
First made in South Korea, this Shrimp pizza is a scrummy seafood pizza you will like.
Made with love, the below pizza provides a lush flavor, perfectly matched with an exotic smell to delight you.
Best made with perfect ingredients and pair these with a fantastic crust for you to take part in a nice pizza meal together.
If you like Seafood pizza covered in Tomato sauce then you are in luck right now.
Pizza is a tasty food all around the world, but did you know that it can be quite different depending on where you go? That's because the ingredients, cooking methods, and pizza-making traditions vary greatly from place to place. For example, in Italy, pizza is typically made with simple and high-quality ingredients such as fresh mozzarella and tomatoes, and cooked in a wood-fired oven, which gives it its characteristic soft and chewy crust.
Meanwhile, in America, pizza is often loaded with toppings and cooked in a gas oven, resulting in a much crispier crust. Even within the same country, you can find different regional variations. For example, in New York, you will find the classic thin-crust pizza, while in Chicago, you will find a deep-dish pizza with a thick crust.
The unique characteristics of pizza in different places make it a fascinating food to explore and try. It's like a cultural exploration, one slice at a time!
Pizza in South Korea
Pizza isn't regularly consumed in South Korea, compared to many other local dishes. Most South Korean meals are based on rice, Meat, seafood and vegetables. The very tasty Kimchi is served with just about every meal.
Take a look at some of the other pizzas from South Korea here.
Shrimp Pizza at a glance

| | |
| --- | --- |
| Origin | South Korea |
| Type | Seafood |
| Sauce | Tomato Sauce |
Shrimp Pizza Recipe
Below we've put together a recipe for you to make your own homemade Shrimp Pizza using a wood pizza oven or your typical kitchen oven.
Preparation time

| | |
| --- | --- |
| Dough | 2 hours |
| Assembly | 10 minutes |
| Baking | 12-20 minutes |
Shrimp Pizza Ingredients
Choose enough of the pizza toppings for the amount of pizzas you plan to make. The dough and sauce amounts below are for 3-4 medium sized pizzas, so scale up or down, based on your requirements.

Simple Pizza dough
1 cup (250 ml) luke-warm water
400 g (2 2/3 cups) 00 or pizza flour
2 tsps (7 g sachet) dried yeast
3 tbsps (1/4 cup) olive oil
2 tsps salt
Shrimp Pizza Toppings
Toppings used in this pizza recipe, are;
Shrimp
Cheese
Lime Juice
Garlic

Tomato Pizza Sauce
1 small can (6oz/170g) tomato paste
1 can (15oz/420g) crushed or diced tomatoes
Two garlic cloves
1 tbsp dried Italian herbs
1 tsp salt
1/4 small brown onion
Want to try a different sauce? See our article on the different types of pizza sauces.
TIP
You can click on any of the tags at the bottom of this page, to find other pizzas besides Shrimp Pizza, that use that topping.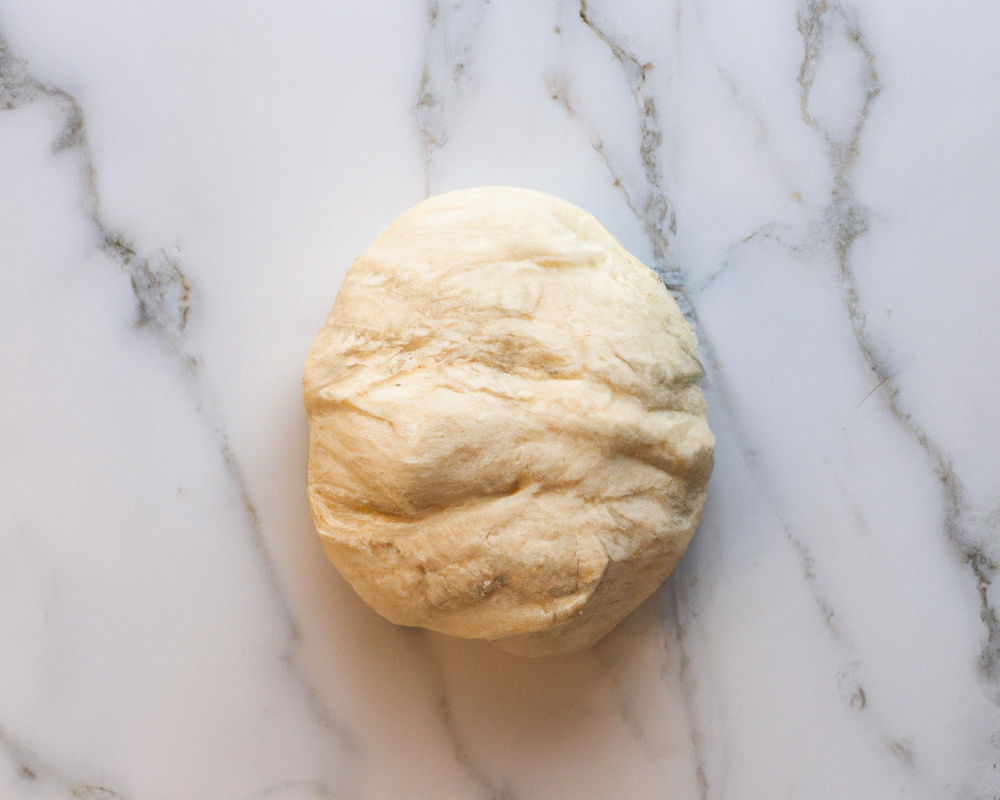 Pizza Dough Method
You can either make your own dough following the simple steps below, or you can purchase a premade pizza base at your local store.
Whisk yeast and lukewarm water in a jug. Stand for around five minutes.
Add flour and salt in a large bowl. Create a well in the centre of the flour. Pour in the liquid yeast mixture and the oil.
Using a spatula, or your hands, mix the dough really well until smooth. Turn out dough onto a lightly floured work surface and knead for five minutes.
Lightly oil a bowl, and place dough in it and cover with plastic wrap. Leave in a warm place to rise for 30 minutes to an hour, or until it doubles in size.
Turn dough out onto a lightly floured surface and knead gently for another 5 minutes or until smooth.
Divide the dough into balls, and roll out bases to desired size.
Sprinkle a little flour on the bench before rolling to prevent dough from sticking.
TIP: We have other dough recipes if you would like to try your hand at sourdough, poolish or more.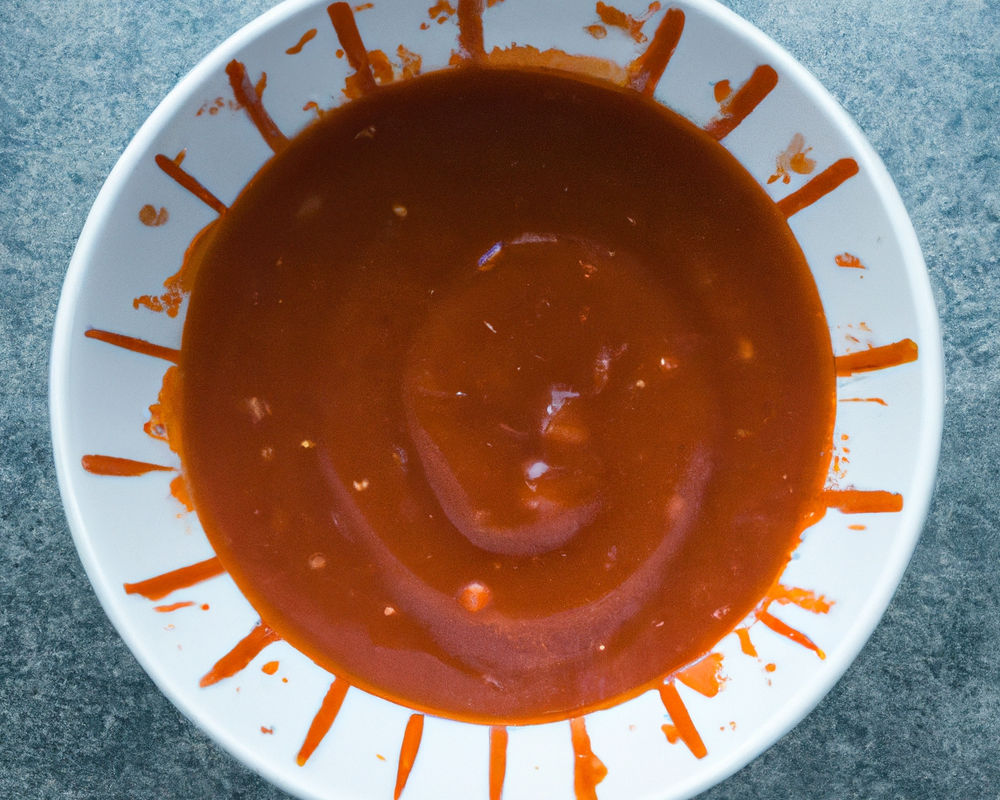 Tomato Pizza Sauce Method
Purchase a bottle of pizza sauce at your local shop, It takes around five minutes to make this tasty pizza sauce following the simple steps below.
Blend all sauce ingredients in a large bowl.
Ensure all ingredients are mixed together well.
Keep mixture sitting for five minutes.
Your sauce is now ready to add to your pizza bases.
Sauce will last up to 3 days in fridge.
By not heating these sauce ingredients, you give this simple pizza sauce a very fresh taste.

Preparing Shrimp Pizza
Turn your oven on to 450-500 degrees or more and preheat for at least 30 minutes.
Spread out the dough in a rough circle, on a floured board or surface.
If you are using a baking pan, then create the pizza in that.
Open the sauce container, and start to spread the Tomato Sauce. Spread the Tomato Sauce around the whole base, taking care to leave a gap at edges.
Add the ingredients in size order, from large to small.
Cheese gets added last.
The toppings to add to this pizza are;
Shrimp
Cheese
Lime Juice
Garlic
This pizza is great tasting on its own, or why not with another pizza variety?
Baking
Put the Shrimp pizza on the middle shelf of the oven and wait for approximately 10 minutes.
After roughly 10 minutes, check on the pizza.
Pizza should be ready within 15 minutes. However, allow it to cook to personal taste.

About Shrimp
Shrimp are widespread and abundant. There are thousands of species adapted to a wide range of habitats. They can be found feeding near the seafloor on most coasts and estuaries, as well as in lakes and rivers.
Shrimp and prawn are two different types of seafood, belonging to different suborders of Decapoda, although they look quite similar.

Pizza Tools
When making Shrimp Pizza, I always recommend that you use what you have available, without spending lots of money. My basic pizza tool list is…
Pizza Scissors
These may seem like a weird tool to some, however other pizzaiolo's swear by using scissors instead of a traditional pizza cutter.
Pizza Steel
A pizza steel is very similar to a pizza stone, and works the same way in a normal kitchen oven.
Dough Mixer
OK, so this isn't vital, but if you make enough pizza, breads, etc it is worth investing in a good mixer for your dough.

Lime Juice
Lime Juice is ideal for seafood, pizza, curries, marinating and drinks. It can be easily made at home, or purchased as a bottle.
Lime Juice is very similar to Lemon Juice, nutritionally, and they also share many of the same potential health benefits. Both Lime and Lemon Juices are acidic and sour, however lemons tend to be sweeter, while limes have a more bitter flavor.
Pizza Facts
Here are a few interesting pizza facts…
Would you try pizza perfume?
Pizza Hut Canada released a limited-edition pizza perfume, back in 2012. The scent was described as 'freshly baked, hand-tossed dough.' I love pizza, but no.
Record for most pizzas sliced
The most pizzas sliced in three minutes was achieved by Rory Coughlan-Allen (UK) from Wales, UK, sliced 17 pizzas in three minutes on 1 March 2022.
Celebrate everything cheese pizza
Did you know the US celebrates National Cheese Pizza Day, every 5th of September.

Pizza making FAQ
Below we've compiled the most common pizza making questions and provided expert answers. Are you looking for how to make delicious pizza at home? Please read on!
Who invented pizza rolls?
Jeno Paulucci created Pizza Rolls in the mid to late 1960's, after being inspired to replace the traditional filling used in a Chinese egg roll with pizza toppings.
How long does pizza dough last in the fridge?
Pizza dough will be fine in an air tight container in the fridge fror anywhere up to 5 days.
Can I use bread dough for making pizza?
Sadly no. Bread dough doesn't have the same consistency and needs that a pizza dough has. If you mean bread flour, yes, many bread flours are fine enough to work for pizza, however I always recommend )) flour instead, which is created for pizza dough making.
Have you made Shrimp Pizza?
Shrimp Pizza ! Tag us on our Pinterest, Facebook or Twitter and let us know what you thought of it! I'd love to know.
Featured image: Source