Shrimp
This pizza is a fusion of Italy's pizza and Thailand's shrimp satay with peanut sauce!
A mouth-watering treat with its sweet, saucy and spicy flavor brought by the shrimp, scallions, chopped peanuts and cheese plus a crust covered with creamy peanut sauce.
Take time to invest in the freshest ingredients and add them to the perfect crust for you to enjoy a delicious pizza meal.
If you like Seafood pizza with a Spicy Peanut Butter pizza sauce then I guarantee that you'll enjoy this.
Pizza is not just a delicious food, it's an experience. Whether it's a classic Margherita pizza with a crispy crust, or a loaded pizza with all your favorite toppings, there's something for everyone to love.
Pizza is the perfect food to share with friends and family, whether you're having a casual night in or a big celebration. The best part about pizza is that it's so versatile, you can have it for breakfast, lunch, or dinner, and it will always hit the spot.
Pizza also offers a good source of protein, carbs, and different kinds of nutrients depending on the toppings you choose. It's a perfect balanced food option and can be tailored to suit a variety of dietary needs. So go ahead, indulge in a slice (or two) of pizza and let yourself enjoy the deliciousness that is a perfect pizza.
Pizza in Thailand
If you thought Pizza wasn't common in Thailand, you'd be correct. Vegetables, Meats, herbs, and Spices are the building blocks of most Thai dishes. In Thailand, eating food is considered a group activity, and eating alone is considered a sign of bad luck.
Take a look at some of the other pizzas from Thailand here.
Shrimp Pizza at a glance

| | |
| --- | --- |
| Origin | Thailand |
| Type | Seafood |
| Sauce | Spicy Peanut Butter Sauce |
Shrimp Pizza Recipe
Below we've created a recipe for you to make a delicious homemade Shrimp Pizza using a pizza oven or on a pizza stone in your oven.
Preparation time

| | |
| --- | --- |
| Dough | 2 hours |
| Assembly | 10 minutes |
| Baking | 12-20 minutes |
Shrimp Pizza Ingredients
Buy enough pizza toppings for the amount of pizzas you plan to make. The dough and sauce amounts below are for 3-4 medium sized pizzas, so scale up or down, based on your requirements.

Simple Pizza dough
7 grams (2 tsps) dried yeast
250 ml (1 cup) lukewarm water
2 2/3 cups (400 grams) 00 fine flour
2 tsps salt
1/4 cup (3 tbsp) olive oil
Shrimp Pizza Toppings
Toppings used in this pizza recipe, are;
Shrimp
Pepper Jack Cheese
Mozzarella
Jalapeno
Sambal Oelek
Roasted Peanuts

Simple Tomato Pizza Sauce
1 can (6oz/170g) tomato paste
1 can (15oz/420g) tomatoes, whole or crushed
2 large garlic cloves
1/4 a small onion
1 tbsp dried Italian herbs
1 tsp salt
Want to try a different sauce? See our article on the different types of pizza sauces.
TIP
You can click on any of the tags at the bottom of this page, to find other pizzas besides Shrimp Pizza, that use that topping.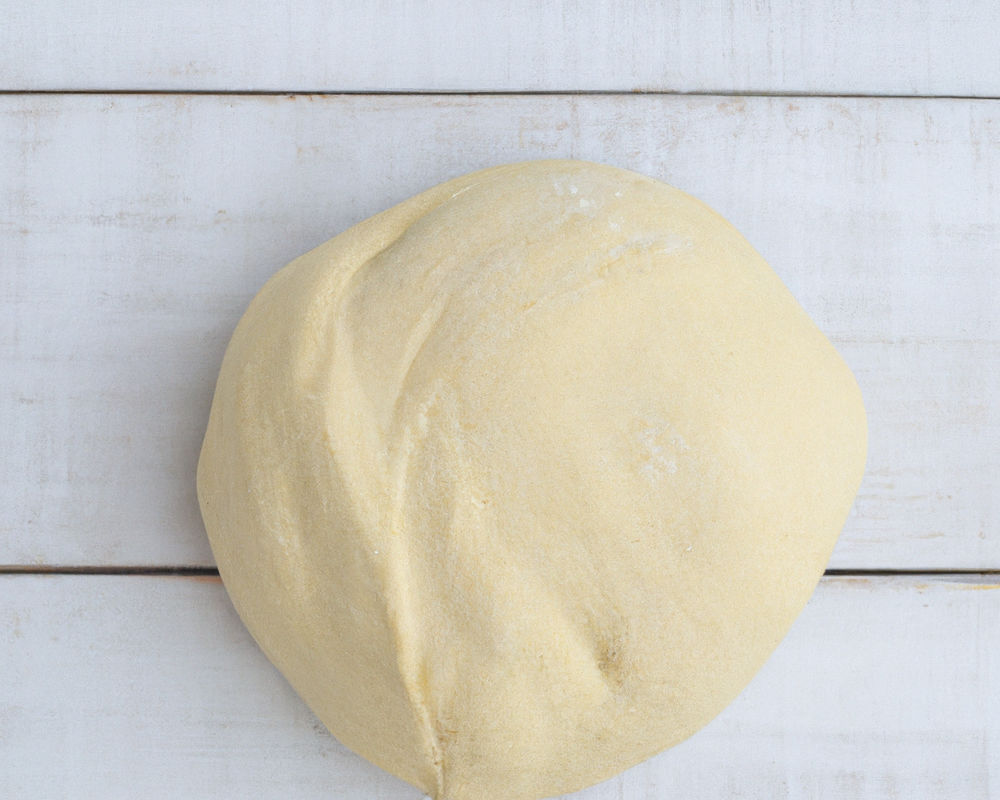 Pizza Dough Method
You can either make your own pizza dough following the simple steps below, or you can purchase a premade base at your local store.
Whisk yeast and lukewarm water in a jug. Leave sitting for roughly five minutes.
Add flour and salt in a large bowl. Create a well in the centre of the flour. Pour in the liquid yeast mixture and the oil.
Using dough mixer or hands, gently mix dough until smooth. Place pizza dough on a lightly floured work surface and then knead by hand for five minutes.
Lightly oil a bowl, and place mixture in and cover with plastic wrap. Leave in a warm place to rise until the dough doubles in size.
Pour dough mix out onto a clean, floured surface. Now hand knead gently for another five minutes.
Divide dough mixture into equal sized balls. Hand stretch or roll out the bases to the expected size.
Spread some flour on kitchen bench before rolling, in order to prevent sticking.
TIP: We have other dough recipes if you would like to try your hand at sourdough, poolish or more.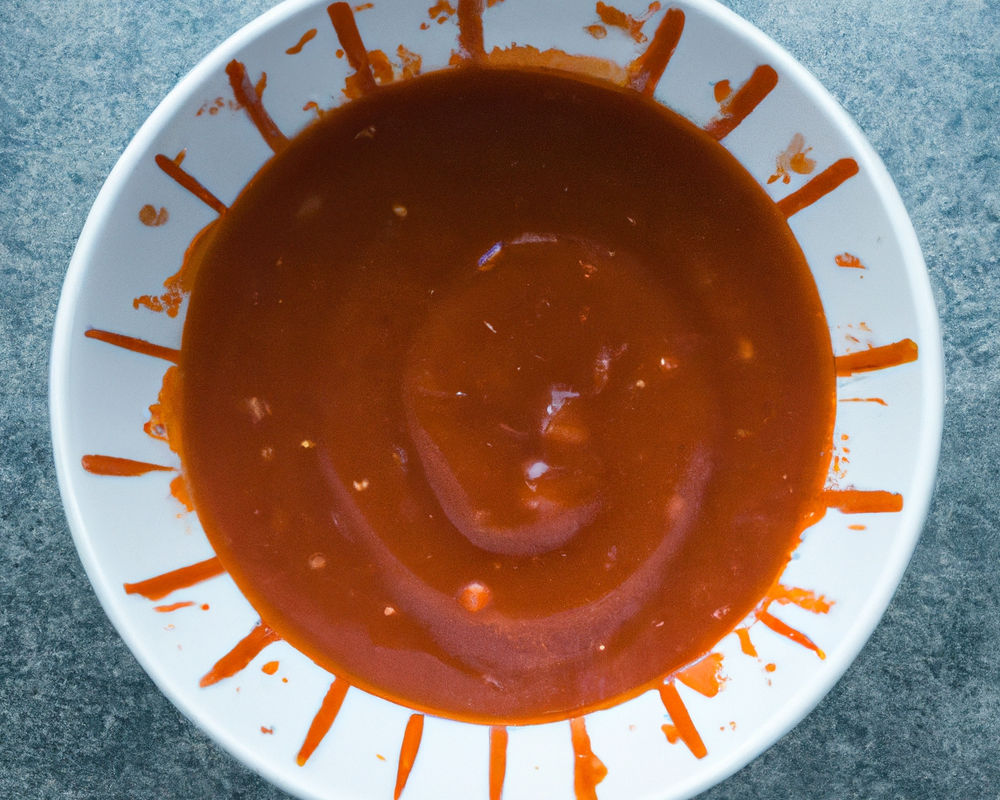 Tomato Pizza Sauce Method
You can either make your own pizza sauce following the simple steps below, or you can purchase a pizza sauce at your local store.
Combine all ingredients in a large bowl.
Pizza sauce should be reasonably smooth.
Let sit in the bowl for 5 minutes.
Your pizza sauce is now ready to use.
You can keep in the fridge for up to 3 days.
You can make the sauce the day before and refrigerate to save time.

Preparing Shrimp Pizza
Preheat your oven to roughly 500 degrees.
Roll out the dough to either slightly smaller than your pizza stone or tray.
Alternatively, if you have a pizza peel, roll out to be smaller than that.
You start by spreading the sauce around. This pizza calls for Spicy Peanut Butter Sauce. Spread the Spicy Peanut Butter Sauce evenly using the back of a large spoon or ladle.
Then start adding the largest ingredients, then work your way down. The last is any cheese topping, such as Mozzarella, which you should evenly cover the other toppings with, and then finally any herbs.
Toppings to put on this pizza are;
Shrimp
Pepper Jack Cheese
Mozzarella
Jalapeno
Sambal Oelek
Roasted Peanuts
This pizza is perfect on its own, or why not pair it with another pizza as well?
Cooking
Put the Shrimp pizza on the middle shelf in oven, and wait ten minutes.
After approximately 10 minutes, open oven door and check on pizza.
The pizza should be done within roughly 15 minutes. Always cook to personal tastes.

About Pepper Jack Cheese
Pepper Jack Cheese is a delicious and versatile topping for pizzas. It's a combination of Monterey Jack cheese with added spices, including chili peppers.
The flavor of Pepper Jack cheese adds a nice kick to any pizza. Not only does it provide an interesting taste, but it also adds some spice and heat to your dish!

Pizza Tools
When making Shrimp Pizza, I always recommend that you use whatever kitchen items you have. My basic pizza tools are…
Measuring Cups
Pizza making is all about precision, so having a full set of both wet and dry measuring cups on hand is critical. It is so important when making pizza dough to accurately measure all your ingredients.
Measuring Cups
Pizza making is all about precision. Having a set of both dry and wet measuring cups on hand is vital to accurately measure all your ingredients.
Pizza Steel
Very similar to a pizza stone, a pizza steel is made of, you guessed it, steel. It's a great modern method to heat pizza well in a normal oven.

Shrimp
Shrimp are widespread and abundant. There are thousands of species adapted to a wide range of habitats. They can be found feeding near the seafloor on most coasts and estuaries, as well as in lakes and rivers.
Shrimp and prawn are two different types of seafood, belonging to different suborders of Decapoda, although they look quite similar.
Storage Tips
Here are a few storage tips, if you have any dough or pizza left over after the meal.
Store in the fridge
Leftover slices of pizza may be kept in an airtight container in the fridge for up to 3 days.
Reheating pizza
Warm in the center of a 450 degree F oven for approximately 6 minutes, on a pizza stone if possible, until heated through. See our article on reheating pizza for more.
Freezer guide
You can store leftover pizza in the freezer for up to 3 months. Reheat from frozen as directed above until heated through.

Pizza making FAQ
Planning to make fantastic pizzas at home? Here are some expert answers to some of the most common pizza making questions.
How to freeze pizza slices?
You can freeze pizza slices in small zip lock bags or plastic wrap, as long as it is air tight.
How long does a pizza take to cook?
A pizza can cook in as little as 90 seconds in a very hot pizza oven, or as long as 15-20 minutes in a typical kitchen oven. It also depends on the thickness of the base, and the amount of toppings included.
What kind of yeast for pizza dough?
For pizza, you can use either dry Yeast or fresh yeast. The importance thing here is that the yeast is still active, and not too old.
Have you made Shrimp Pizza?
Shrimp Pizza ! Tag us on our Pinterest, Facebook or Twitter and let us know what you thought of it! I'd love to know.
Featured image: Source