South Australian Style
Created in Australia, this South Australian Style pizza is a mouth watering vegetarian pizza you will likely enjoy.
Made well, the following pizza has an amazing flavor with a sublime smell.
Take time to invest in perfect ingredients and complement them with a perfect base for your family and friends to enjoy a gratifying meal.
If you enjoy a tasty Vegetarian pizza using a Tomato sauce then you may fall in love with this pizza.
The beauty of pizza is that there are so many different varieties to choose from! One reason for this is that pizza is a dish that can be easily customized to suit different tastes and preferences. Whether you prefer a classic Margherita with tomato sauce, mozzarella, and basil or a more unconventional option like a barbecue chicken pizza, the possibilities are endless.
Another reason for the variety of pizzas is its adaptability to the different regions and cultures around the world, for example pizza in Italy has a thin crust with simple toppings, whereas in the United States, pizza often has a thicker crust and more elaborate toppings.
Additionally, with new ingredients, cooking methods and technological innovations, the variety of pizza keeps on increasing making it more and more delicious and unique. Finally, Pizza is a classic that has been around for centuries and has been interpreted in many ways. It's a dish that inspires experimentation and creativity in chefs, making it one of the most versatile foods.
Pizza in Australia
Did you know? Pizza is Australia's favourite takeaway food by far. 34% of Australians say it's their preferred choice. The next most popular takeaway is Chinese at 15%.
Take a look at some of the other pizzas from Australia here.
South Australian Style Pizza at a glance

| | |
| --- | --- |
| Origin | Australia |
| Type | Vegetarian |
| Sauce | Tomato Sauce |
South Australian Style Pizza Recipe
Here's a recipe for a delicious home baked South Australian Style Pizza that you can make in your backyard pizza oven or on a pizza stone in your oven.
Preparation time

| | |
| --- | --- |
| Dough | 2 hours |
| Assembly | 10 minutes |
| Baking | 12-20 minutes |
South Australian Style Pizza Ingredients
Choose enough pizza toppings for the amount of pizzas you will be creating. The dough and sauce are designed for 3-4 medium sized pizzas, so scale up or down, based on your requirements.

Simple Pizza dough
2 2/3 cups (400 grams) 00 fine flour
250 ml (1 cup) lukewarm water
7 grams (2 tsps) dried yeast
2 tsps salt
1/4 cup (3 tbsp) olive oil
South Australian Style Pizza Toppings
Toppings used in this pizza recipe, are;
Parmesan
Mozzarella
Olive Oil
Garlic

Tomato Pizza Sauce
1 (6oz/170g) can of tomato paste
1 can (15oz/420g) diced or crushed tomatoes
2 cloves of garlic
1 tsp salt
1/4 small onion
1 tbsp dried Italian herbs
Want to try a different sauce? See our article on the different types of pizza sauces.
TIP
You can click on any of the tags at the bottom of this page, to find other pizzas besides South Australian Style Pizza, that use that topping.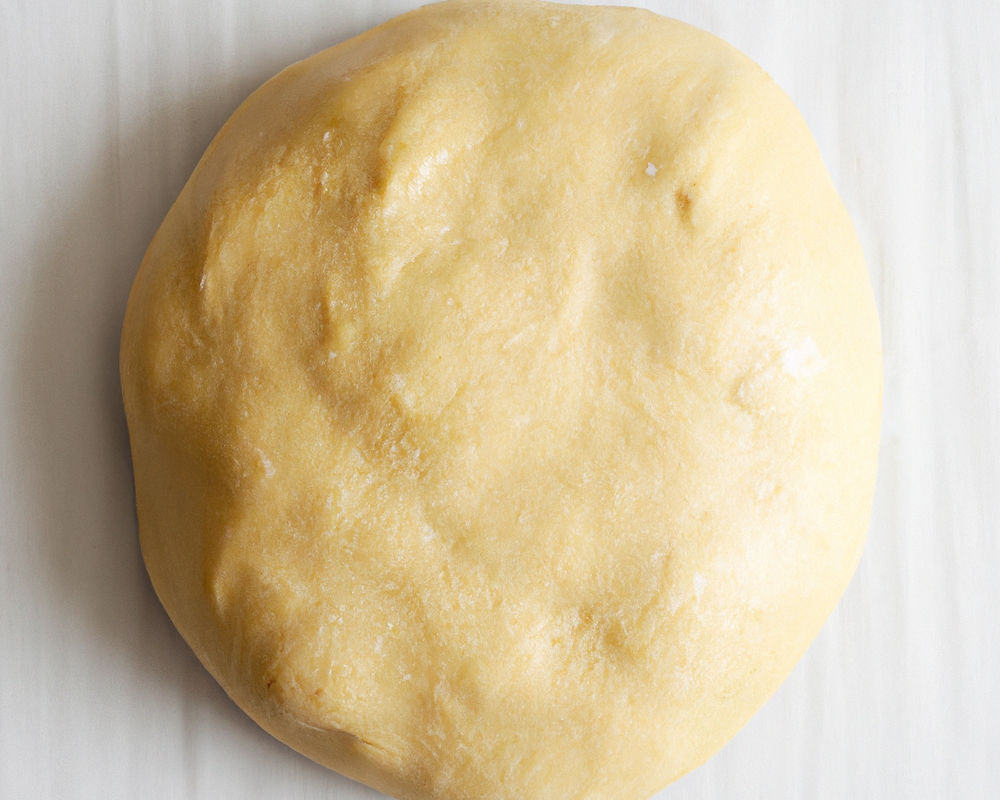 Pizza Dough Method
You can either make your own dough following the simple steps below, or you can purchase a premade pizza base at your local store.
Whisk the lukewarm water and yeast in a plastic or glass jug. Let the mixture stand for approx. five minutes.
Add salt and flour in a large bowl. Create a hollow well in the middle and gently pour the liquid yeast mixture and oil.
Using dough mixer or hands, gently mix dough until smooth. Place pizza dough on a lightly floured work surface and then knead by hand for five minutes.
Lightly oil a bowl, and place mixture in and cover with plastic wrap. Leave in a warm place to rise until the dough doubles in size.
Pour dough mix out onto a clean, floured surface. Now hand knead gently for another five minutes.
Sprinkle a little flour on the bench before rolling to prevent dough from sticking.
Divide dough mixture into equal sized balls. Hand stretch or roll out the bases to the expected size.
TIP: We have other dough recipes if you would like to try your hand at sourdough, poolish or more.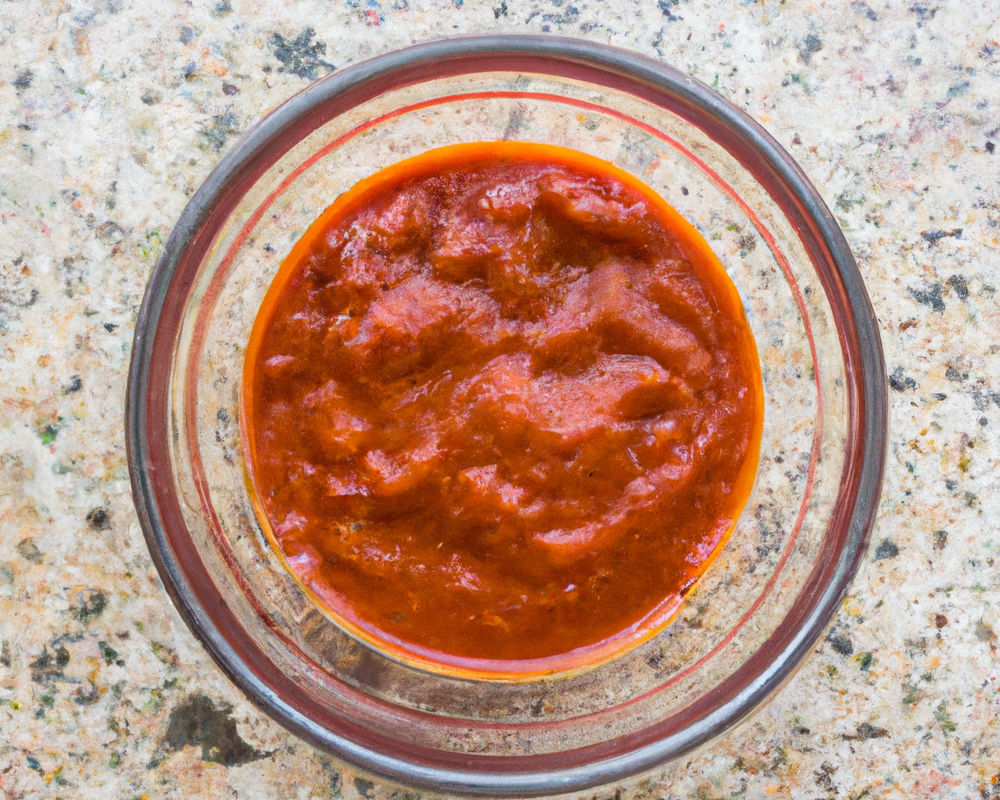 Tomato Pizza Sauce Method
Making your own tomato sauce is not only easy but also more delicious, follow the steps provided and take your pizza to the next level.
Add ingredients in a large bowl, and mix well.
Mix well using a whisk, or blender.
Leave sitting for five minutes.
Your sauce is now ready to use or keep in the fridge for up to 3 days.
Freeze remaining sauce for up to 3 months.
Adjust the amount of garlic to suit your taste.

Preparing South Australian Style Pizza
Preheat your kitchen oven to approximately 500 degrees.
Roll out the dough to either slightly smaller than your pizza stone (if you have one) or on a metal tray for the kitchen oven.
Alternatively, if you have a pizza oven, roll out to be smaller than your pizza peel.
First, spread the sauce around. This pizza calls for Tomato Sauce. Spread the Tomato Sauce evenly using the back of a large spoon or the blunt side of a knife.
You should start by adding the largest ingredients, then work your way down. The last is any cheese topping, such as Mozzarella, which you should evenly cover the other toppings with, and then finally any herbs.
The toppings to include on this pizza are;
Parmesan
Mozzarella
Olive Oil
Garlic
This pizza is fantastic by itself, yet why not with other pizzas as well?
Oven time
Put the South Australian Style pizza in the middle of your oven (on a pizza steel if you have one) and set timer for 10 minutes.
After 10 minutes, open the door and see how cooked pizza is.
Pizza should be ready within 15 minutes. However, allow it to cook to personal taste.

About Parmesan
Parmesan is a translation of the Italian words, Parmigiano-Reggiano. The two terms refer to the same cheese. Often referred to as the "King of Cheeses", Parmesan is an Italian hard, granular cheese produced from cows' milk, which is then Aged for at least 12 months.
Parmesan was praised as far back as 1348 in the writings of famous Italian writer, Boccaccio, in his works, the Decameron. October 27 is designated the International "Parmigiano Reggiano Day" by The Consortium of Parmigiano Reggiano.

Pizza Tools
When making South Australian Style Pizza, we always recommend that you use whatever tools you are able to get your hands on. Our basic pizza tools are…
Rubber Spatula
A quality rubber spatula really helps when it comes to scraping bowls and plates, etc.
Dough Mixer
Having a good dough mixer can make all the difference. You don't want to be manually kneading forever, do you?
Oil Jug
Having a nice oil jug to pour olive oil gives you a decadent edge. They don't cost that much either!

Garlic
Globally, more than 10 million tons of garlic are produced every year. Many ancient civilisations, such as the Egyptians and Romans, embraced Garlic for its medicinal properties.
So many cuisines across the globe use Garlic. So many different dishes use garlic, it is probably easier to list the dishes that Garlic doesn't go in. Garlic is a fantastic topping on pizza.
Facts about Pizza
What do you think about these facts?
Salami in space
Pizza Hut made history when they sent a 6-inch salami pizza via a Russian rocket to the International Space Station. Russian cosmonaut Yuri Usachov munched on the treat and even took marketing photos.
We love maths
There is a mathematical theorem named after pizza cutting. The pizza theorem is so called because it mimics a traditional pizza slicing technique. It states that the equality of two areas that arise when one partitions a disk in a certain way.
One million deliveries
Pizza chain Domino's rules the pizza delivery market, delivering at least a million deliveries each day all over the world.

Vegetarian Pizzas
Keen on seeing more than South Australian Style pizza? We have plenty of other Vegetarian pizza recipes to look at, as well. Enjoy!

Pizza making FAQ
Below we've compiled the most common pizza making questions and provided expert answers. Are you looking for how to make awesome pizza at home? Please read on!
When is pepperoni pizza day?
Pepperoni Pizza day is officially 20 September, however you should also note that this style of pizza is an American invention, and not Italian. It is likely to only really be celebrated in the USA.
Can I use the pan that came in the stove for making pizza?
Possibly, however I always recommend using a pizza stone in your typical kitchen oven, rather than an oven pan. Most oven pans have high sides, and make it hard for the base to get cooked through thoroughly. A pizza stone solves this issue. Short answer? Try it and see!
When did pizza delivery start?
The first ever recorded pizza delivery occurred in 1889, when Queen Margherita of Savoy fell ill after eating rotten food in Naples. The Queen and her husband, King Umberto I of Italy, were hungry and requested that authentic Italian pizza be sent to them.
Have you made South Australian Style Pizza?
We're all ears, tell us what you thought of South Australian Style Pizza , good or bad Tag us on our Pinterest, Facebook or Twitter and let us know what you thought of it! I'd love to know.
Featured image: Source