Spezial
First made in Greece, this Spezial pizza is a luscious meat pizza that's worth making.
Baked with care, the below pizza boasts an exceptional taste, coupled with a faultless aroma to enjoy.
Always make time to choose delicious ingredients and add them to the perfect crust for you to enjoy a delicious meal.
If you like Meat pizza with a Tomato pizza sauce then I guarantee that you'll enjoy this.
Pizza is the perfect food for any meal of the day, but it's especially great for lunch and dinner. For lunch, it's a quick and easy option that will fill you up and give you the energy you need to power through the rest of your day. Plus, with so many toppings to choose from, you'll never get bored of having pizza for lunch.
For dinner, it's a classic comfort food that brings people together. Whether you're having a casual dinner with friends or a formal dinner with family, pizza is a crowd-pleaser that everyone can enjoy. And let's not forget that pizza is customizable, you can make it as healthy or indulgent as you want.
You can add vegetables for a more balanced meal or go for a classic pepperoni for a satisfying cheesy bite. Overall, pizza's versatility, convenience, and tastyness make it the perfect food for lunch and dinner.
Pizza in Greece
Most Greeks use more olive Oil than Italians on their pizza, and they also use a different type of Tomato for the base. Greek pizzas are usually cooked in an electric not wood fired oven, and cooked at lower temperatures.
Take a look at some of the other pizzas from Greece here.
Spezial Pizza at a glance

| | |
| --- | --- |
| Origin | Greece |
| Type | Meat |
| Sauce | Tomato Sauce |
Spezial Pizza Recipe
Below we've created a recipe for you to make a delicious homemade Spezial Pizza either in your woodfired oven or your kitchen oven.
Preparation time

| | |
| --- | --- |
| Dough | 2 hours |
| Assembly | 10 minutes |
| Baking | 12-20 minutes |
Spezial Pizza Ingredients
Get enough of the toppings that you will need for the amount of pizzas you plan to make. The dough and sauce are designed for 3-4 medium sized pizzas, so scale up or down, based on your requirements.

Simple Pizza dough
7 grams (2 tsps) dried yeast
250 ml (1 cup) lukewarm water
400 g (2 2/3 cups) plain flour, plus extra to dust
2 teaspoons table salt
1/4 cup (3 tbsp) extra virgin olive oil
Spezial Pizza Toppings
Toppings used in this pizza recipe, are;
Ham
Champignons
Artichoke
Olives
Bell Pepper

Simple Tomato Pizza Sauce
1 can (15oz/420g) crushed or diced tomatoes
1 small can (6oz/170g) tomato paste
Two garlic cloves
1 tbsp dried Italian herbs
1 tsp salt
1/4 small brown onion
Want to try a different sauce? See our article on the different types of pizza sauces.
TIP
You can click on any of the tags at the bottom of this page, to find other pizzas besides Spezial Pizza, that use that topping.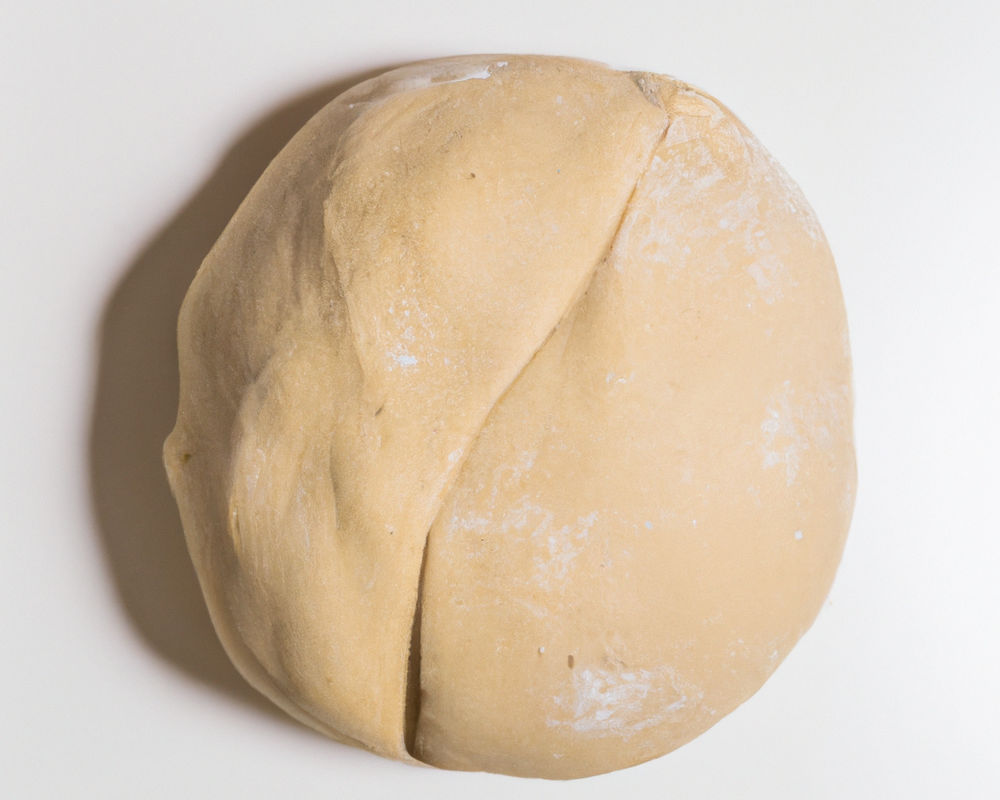 Pizza Dough Method
You can purchase a premade pizza base at your local shop or make your own dough following the simple steps below.
Whisk yeast and lukewarm water in glass or plastic container. Let stand for approximately 5 minutes.
Add salt and flour in a large bowl. Create a hollow well in the middle and gently pour the liquid yeast mixture and oil.
Using your hands or spatula, gently combine the flour mixture until smooth. Then turn out dough onto lightly floured surface and hand knead for roughly five minutes.
Place the dough mixture in to an oiled bowl, and cover with plastic wrap. Leave in a warm place until the dough has at least risen to double in size.
Turn dough out onto a lightly floured surface. Hand knead gently for five minutes until reasonably smooth.
Divide dough mix into equal amounts, now roll out the bases to the desired size.
Sprinkle some flour on work surface before rolling out dough to prevent any sticking.
TIP: We have other dough recipes if you would like to try your hand at sourdough, poolish or more.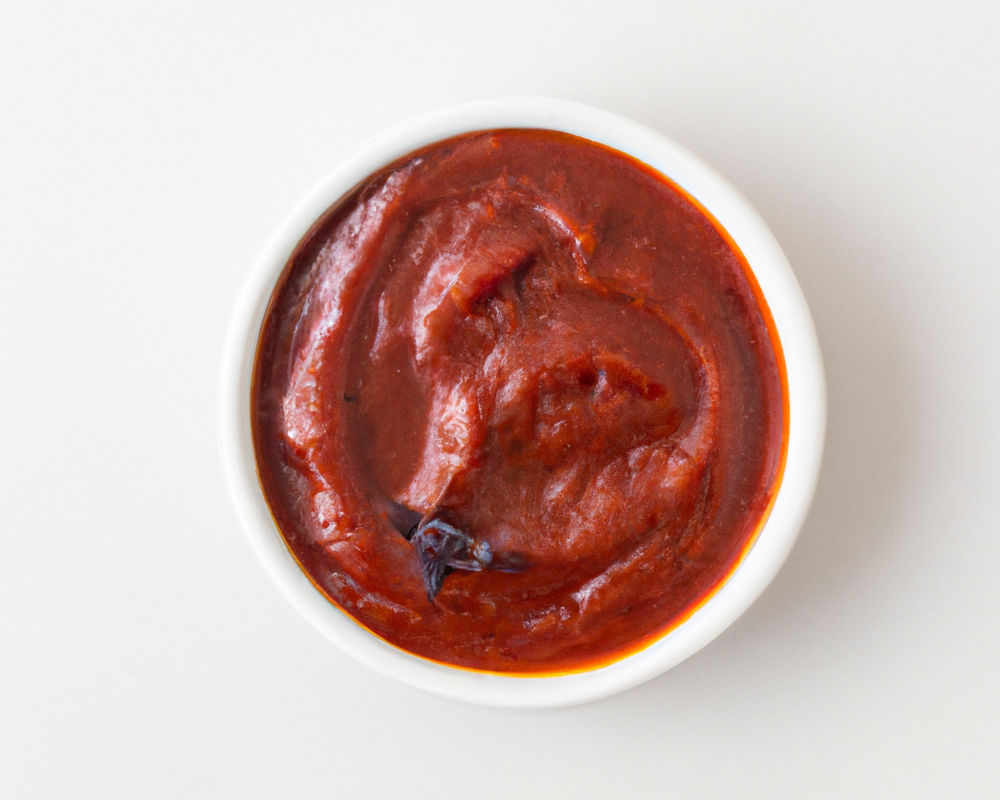 Tomato Pizza Sauce Method
You can either make your own tasty pizza sauce following the simple steps below, or you can purchase a pizza sauce at your local supermarket.
Blend all sauce ingredients in a large bowl.
Ensure all ingredients are mixed together well.
Keep mixture sitting for five minutes.
Your sauce is now ready to add to your pizza bases.
Sauce will last up to 3 days in fridge.
Want a little extra heat in your pizza sauce? Try adding some chilli or sweet chilli sauce to the recipe.

Preparing Spezial Pizza
Preheat your oven to at least 450 degrees for 30 minutes or longer.
Spread out pizza dough on floured surface.
If you have a pizza peel, you can create your pizza on it (after flouring).
Start by spreading the sauce all over the base. This pizza uses Tomato Sauce. Spread the Tomato Sauce Thinly yet evenly, leaving a margin for the crust.
Add the largest toppings first – typically meat or seafood, then the smaller toppings.
Add cheese last, and sprinkle it all over to help keep the toppings in place when it melts.
This pizza has the following toppings:
Ham
Champignons
Artichoke
Olives
Bell Pepper
Whilst this pizza is awesome on its own, or why not try it with other pizza types?
Baking time
Put the Spezial pizza in the middle of your oven (on a stone if you have one) and set timer for 10 minutes.
In 10 minutes, open oven door and check.
The pizza should take roughly 15 minutes to cook, adjust time to cook to personal taste.

About Artichoke
The artichoke is actually the bud of a flower called a Thistle. You can tell when an Artichoke is fresh, when squeezed, the Leaves should squeak a little.
Artichoke contain healthy chemicals that can reduce nausea, vomiting, spasms, and gas. They also help to lower cholesterol and protect the liver.

Pizza Tools
When making Spezial Pizza, it's always handy to have the right pizza making tools. Here's the basic pizza tools that I always suggest…
Measuring Cups
Pizza making is all about precision, so having a full set of both wet and dry measuring cups on hand is critical. It is so important when making pizza dough to accurately measure all your ingredients.
Measuring Cups
Pizza making is all about precision. Having a set of both dry and wet measuring cups on hand is vital to accurately measure all your ingredients.
Pizza Steel
Very similar to a pizza stone, a pizza steel is made of, you guessed it, steel. It's a great modern method to heat pizza well in a normal oven.

Bell Pepper
Also called sweet pepper, paprika or capsicum, Bell Peppers are a fruit of plants in the Capsicum species. Green Chili Peppers are not a different species, but rather just the unripe state of red peppers. Green Chili Peppers are the most aggressively flavoured, being naturally acidic and sometimes a little bitter.
Red peppers are sweeter and gentler, and used either cooked or raw. Orange and Yellow peppers are individual varieties rather than stages between green and red peppers. They have been specially bred to be sweet and gentle.
Strange Pizza Facts
Here are some facts about pizza.
Frozen pizza was invented in 1957
Originally only available in grocery stores at first, until popularity grew, and is now on shelves at convenience stores, grocery stores, gas stations and bars.
Norway loves pizza
Each person that lives in Norway eats approximately 11 pounds of pizza each per year.
Most varieties of cheese on a pizza
The most varieties of cheese on a pizza is 834 was achieved by Morgan Niquet, François Robin and Julien Serri, during the SIRHA in Lyon, France on 25 September 2021

Meat Pizzas
Keen on seeing more than Spezial pizza? We have plenty of other Meat pizza recipes to look at, as well. Enjoy!

Pizza making FAQ
Want to make great pizza at home? Here are some expert answers to some of the most Frequently asked questions.
Why pineapple does not belong on pizza?
Pineapple belongs on pizza, in my personal opinion. It's a weird debate which has enveloped the world. Each person has their own opinion. If you like it, eat it, if not, then don't. Easy!
How much protein is in pizza?
Protein is an essential component of good health, and you should ensure that every meal has a protein source. The average pizza slice has 12 grams of protein, making it a good source for that day.
What is the most expensive pizza in the world?
The most expensive pizza in the world is the Louis XIII, a small pizza from Salerno, Italy, with a diameter of 20 cm and served for two people. It is served in your home with a catering team formed by pizza chef, Renato Viola, a sommelier and a chef. The entire preparation is carried out on the site, with the exception of the dough that occurs 72 hours before. A bargain at only US$12,000.
Have you made Spezial Pizza?
We're curious to hear your thoughts on Spezial Pizza , did it meet your expectations? Tag us on our Pinterest, Facebook or Twitter and let us know what you thought of it! I'd love to know.
Featured image: Source