Spicy Deluxe
Originally from Japan, this Spicy Deluxe pizza is a delectable meat pizza that's easy to make.
Made as shown, the below pizza has a delectable flavor, perfectly matched with an exotic scent to enjoy.
Ensure you always pick high quality toppings and add them to a perfect base for you and family to savor a scrumptious pizza dinner.
If you like Meat pizza with a Chili pizza sauce then I guarantee that you'll enjoy this.
Pizza is one of the most beloved foods in the world, and for good reason! It's delicious, comforting, and there's a pizza out there for everyone, whether you like a classic pepperoni or something more unique like a BBQ chicken pizza. It's also incredibly versatile, you can eat it for breakfast, lunch or dinner.
Another reason why it's so popular is its convenience, you can order it to be delivered to your doorstep or even make it at home using store bought dough and toppings of your choice.
Additionally, pizza is a great food for sharing with friends and family, and it has cultural significance, is a staple at birthday parties, movie nights, and even as a Friday night dinner. It's no wonder why it's become such a beloved food, it has something for everyone to enjoy.
Pizza in Japan
Pizza is very popular throughout Japan, and they offer the classic flavours, as well as a number of Japanese takes on pizza. Popularity grew in the 1970's, when family-oriented Pizza chain restaurants spread across Japan.
Take a look at some of the other pizzas from Japan here.
Spicy Deluxe Pizza at a glance

| | |
| --- | --- |
| Origin | Japan |
| Type | Meat |
| Sauce | Chili Sauce |
Spicy Deluxe Pizza Recipe
Below we've put together a recipe for you to make your own homemade Spicy Deluxe Pizza using a wood fired pizza oven or your typical kitchen oven.
Preparation time

| | |
| --- | --- |
| Dough | 2 hours |
| Assembly | 10 minutes |
| Baking | 12-20 minutes |
Spicy Deluxe Pizza Ingredients
Choose enough of the toppings that you will need for the amount of pizzas you plan to make. The dough and sauce are designed for 3-4 medium sized pizzas, so scale up or down, based on your requirements.

Simple Pizza dough
2 tsps (7 g sachet) dried yeast
1 cup (250 ml) luke-warm water
400 g (2 2/3 cups) 00 or pizza flour
2 tsps salt
3 tbsps (1/4 cup) olive oil
Spicy Deluxe Pizza Toppings
Toppings used in this pizza recipe, are;
Spicy Pepperoni Salami
Mozzarella
Onion
Jalapeno
Chili Powder

Hot Chili Pizza Sauce
6 oz (170gms) can tomato paste
1/4 cup extra virgin olive oil
2/3 cup water (room temperature)
1 tsp red chili flakes
2 cloves pressed garlic
1 tsp italian herbs
salt (to taste)
Want to try a different sauce? See our article on the different types of pizza sauces.
TIP
You can click on any of the tags at the bottom of this page, to find other pizzas besides Spicy Deluxe Pizza, that use that topping.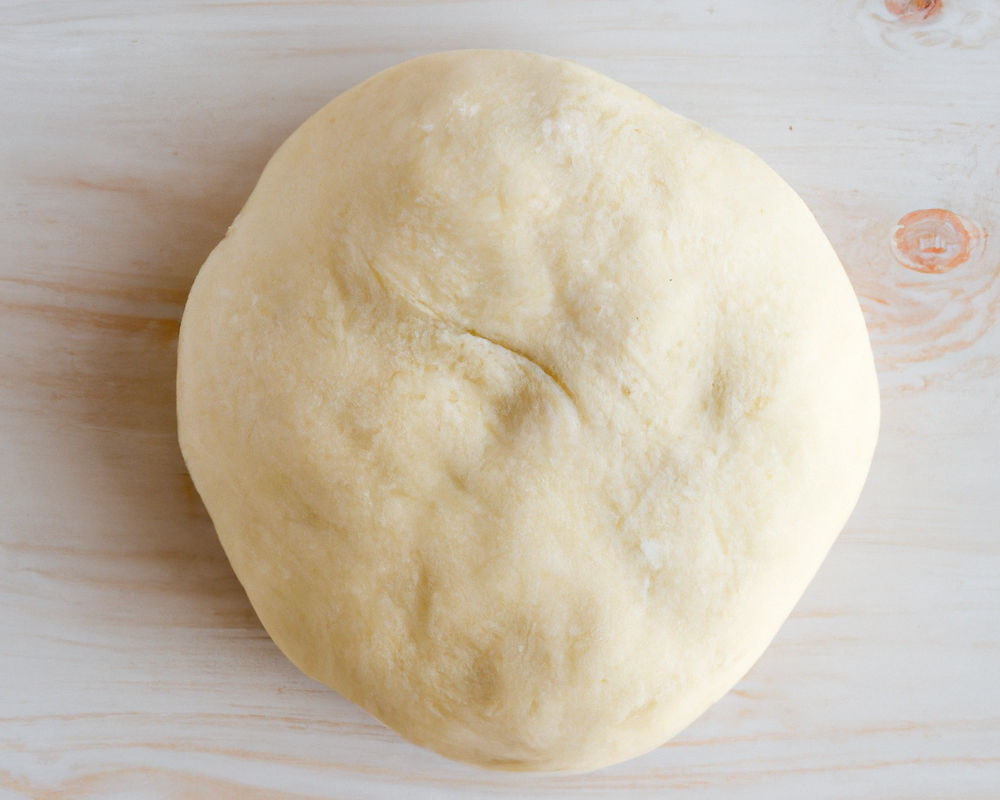 Pizza Dough Method
If you don't have much time, grab a premade pizza base at your local grocery store, or craft your own homemade pizza dough following the simple steps below.
Whisk yeast and lukewarm water in a jug. Stand for around five minutes.
Add flour and salt in a large bowl. Create a well in the centre of the flour. Pour in the liquid yeast mixture and the oil.
Using a spatula, or your hands, mix the dough really well until smooth. Turn out dough onto a lightly floured work surface and knead for five minutes.
Lightly oil a bowl, and place dough in it and cover with plastic wrap. Leave in a warm place to rise for 30 minutes to an hour, or until it doubles in size.
Turn dough out onto a lightly floured surface and knead gently for another 5 minutes or until smooth.
Divide the dough into balls, and roll out bases to desired size.
Sprinkle a little flour on the bench before rolling to prevent dough from sticking.
TIP: We have other dough recipes if you would like to try your hand at sourdough, poolish or more.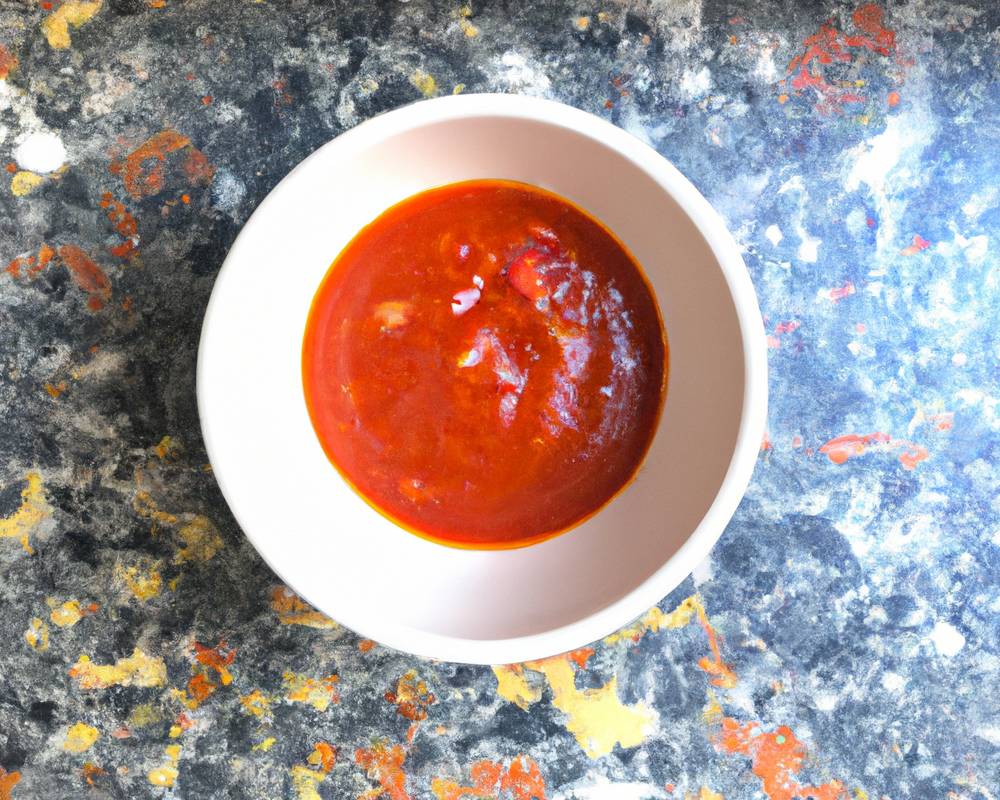 Hot Chili Sauce Method
Purchase a bottle of pizza sauce at your local supermarket, It takes around five minutes to make this yummy pizza sauce following the simple steps below.
Mix ingredients well in a container.
Put in fridge for 2-3 hours, minimum.
Can now be used or left in fridge.
May refridgerate for up to 2 weeks.
Can also be frozen.
Don't forget that you can always add salt and pepper to taste.

Preparing Spicy Deluxe Pizza
Switch oven on to at least 450 degrees and preheat for at least 30 minutes.
Stretch out dough into a circle, on a floured surface.
If you are using a pizza steel or stone, make sure it is preheating in oven.
Now it's time to add the sauce. This recipe calls for Chili Sauce. Spread the Chili Sauce around the pizza base, leaving a gap at edges.
Add your ingredients in size, from the largest to smallest.
Cheese should be sprinkled on at the end.
Toppings for this pizza are;
Spicy Pepperoni Salami
Mozzarella
Onion
Jalapeno
Chili Powder
I find this pizza tasty on its own, or why not enjoy it with a simple side dish?
Oven time
Put the Spicy Deluxe pizza on the middle shelf of the oven and set a timer for 10 minutes.
After 10 minutes, open the door and check the pizza.
This pizza should take approximately 15 minutes, however allow it to cook to personal taste.

About Jalapeno
A fruit of the Capsicum pod type, Jalapeño Peppers are medium sized hot Peppers when compared to other chili Peppers. Jalapeno are popular for their mild heat level, which is roughly 5,000 Scoville Heat Units, which is in the middle of the heat charts.
Originating in Mexico, Jalapeño Peppers are now grown worldwide, and are a popular addition to many cuisines. The word Jalapeno is Spanish for "Jalapa", the capital of Veracruz, Mexico where it first grew.

Pizza Tools
When making Spicy Deluxe Pizza, I always recommend that you use what you have available, without spending lots of money. My basic pizza tool list is…
Measuring Cups
Pizza making is all about precision, so having a full set of both wet and dry measuring cups on hand is critical. It is so important when making pizza dough to accurately measure all your ingredients.
Measuring Cups
Pizza making is all about precision. Having a set of both dry and wet measuring cups on hand is vital to accurately measure all your ingredients.
Pizza Steel
Very similar to a pizza stone, a pizza steel is made of, you guessed it, steel. It's a great modern method to heat pizza well in a normal oven.

Salami
Salami is a cured Sausage made of air dried, fermented meat, usually pork. The word Salami, however, has been around for centuries and derives from the Italian word "salume", which means all types of salted meat.
Historically, Salami was popular among peasants in Europe, because it could be stored for up to 45 days at room temperature once cut, which helped during difficult times of getting fresh meat.
How to Store
Have leftover pizza? Here's what to do.
Store in the fridge
Leftover slices of pizza may be kept in an airtight container in the fridge for up to 3 days.
Freezer guide
You can store leftover pizza in the freezer for up to 3 months. Reheat from frozen as directed above until heated through.
Reheating pizza
Warm in the center of a 450 degree F oven for approximately 6 minutes, on a pizza stone if possible, until heated through. See our article on reheating pizza for more.

Pizza making FAQ
Want to make delicious pizzas at home? Here are some expert answers to some of the most common pizza making questions.
Can I freeze pizza dough?
You sure can! Make a batch of homemade pizza dough, make it into balls, then put each ball into a zip-top freezer bag or vacuum seal bag. Write the date on the bag, and then you can freeze your pizza dough for up to 3 months.
How do I use a pizza peel?
As soon as your dough is topped, immediately slide it onto your freshly floured pizza peel on a 15-30 degree angle, then open your oven and shimmy it onto the super-hot stone or wood fired oven base, using quick back and forth motions.
Should I get a pizza stone when making homemade pizza?
If you can afford it, yes. A pizza baking stone gives you the best chance to make restaurant quality pizzas at home. A pizza stone creates the hottest-possible environment in a home oven, which results in crusts that rise perfectly around the edges and brown just right on the top and bottom. The only thing better is your own wood fired pizza oven.
Have you made Spicy Deluxe Pizza?
Spicy Deluxe Pizza was a hit or miss for you! Tag us on our Pinterest, Facebook or Twitter and let us know what you thought of it! I'd love to know.
Featured image: Source