Spinaci
Originally from Italy, this Spinaci pizza is a delightful vegetarian pizza you'll want to try.
Baked with love, the following pizza has a delectable taste paired with a supreme scent to enjoy.
Best made with perfect ingredients and complement them with the perfect crust for your family to take part in a out of this world meal together.
If you like Vegetarian pizza with a Tomato pizza sauce then I guarantee that you'll enjoy this.
There are so many reasons why you should eat pizza! For starters, it's delicious! Pizza is a combination of savory flavors and textures, like the salty cheese, the tangy tomato sauce, and the chewy crust. But more than that, it's also comforting and satisfying.
Pizza is the perfect food for when you want something that will hit the spot and make you feel happy. Plus, it's versatile and can be customized to suit everyone's taste. You can make it healthy by adding lots of veggies, or indulge in a hearty meat-lover's pizza.
It's a food that can be enjoyed on any occasion, whether you're having a movie night with friends or a family dinner. And let's not forget about the convenience of having it delivered right to your doorstep. So don't hesitate, go ahead and treat yourself to a delicious pizza today!
Pizza in Italy
A Naples invention, Pizza originated in Italy in the 1700's, and they know how to craft the perfect pizza. Naples is the most famous location for pizza in the entire world, and you can still visit the world's oldest pizzeria, the stunning Antica Pizzeria Port'Alba.
Take a look at some of the other pizzas from Italy here.
Spinaci Pizza at a glance

| | |
| --- | --- |
| Origin | Italy |
| Type | Vegetarian |
| Sauce | Tomato Sauce |
Spinaci Pizza Recipe
Below we've created a recipe for you to make a delicious homemade Spinaci Pizza whether it be in your backyard pizza oven or your kitchen oven.
Preparation time

| | |
| --- | --- |
| Dough | 2 hours |
| Assembly | 10 minutes |
| Baking | 12-20 minutes |
Spinaci Pizza Ingredients
Choose enough pizza toppings for the amount of pizzas you will be creating. The pizza sauce and dough ingredients below are designed for 3-4 pizzas, so scale up or down, based on your requirements.

Simple Pizza dough
1 cup (250 ml) luke-warm water
400 g (2 2/3 cups) 00 or pizza flour
2 tsps (7 g sachet) dried yeast
3 tbsps (1/4 cup) olive oil
2 tsps salt
Spinaci Pizza Toppings
Toppings used in this pizza recipe, are;
Mozzarella
Spinach
Olive Oil
Salt & Pepper

Tomato Pizza Sauce
1 small can (6oz/170g) tomato paste
1 can (15oz/420g) crushed or diced tomatoes
Two garlic cloves
1 tbsp dried Italian herbs
1 tsp salt
1/4 small brown onion
Want to try a different sauce? See our article on the different types of pizza sauces.
TIP
You can click on any of the tags at the bottom of this page, to find other pizzas besides Spinaci Pizza, that use that topping.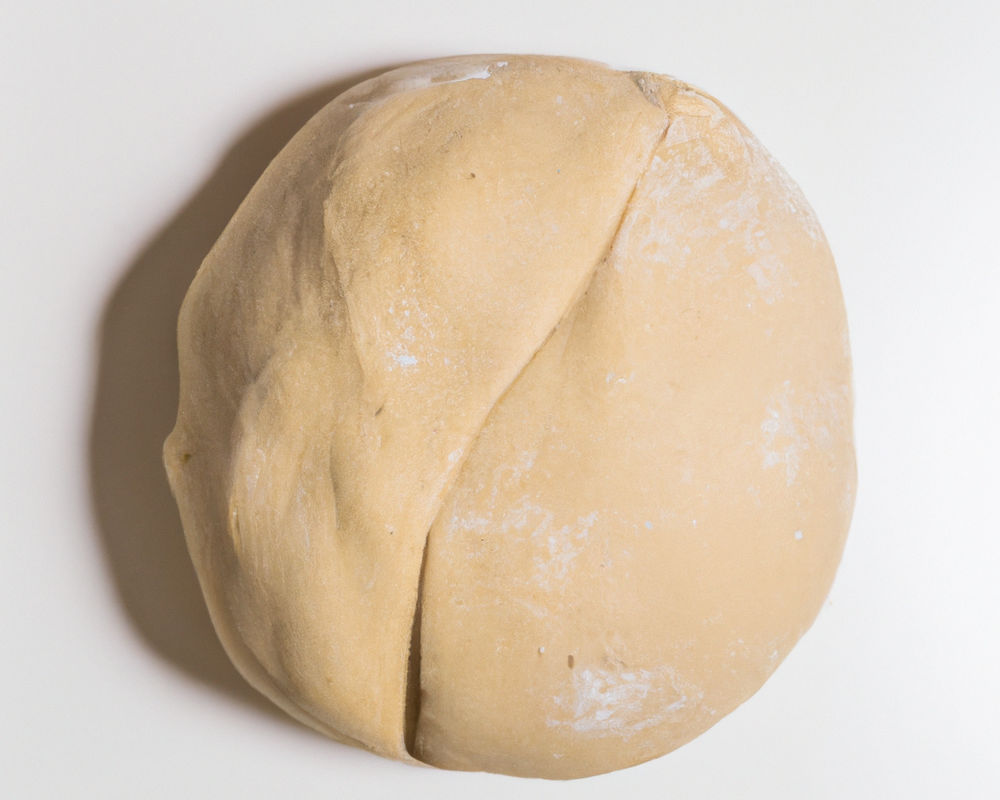 Pizza Dough Method
If you don't have much time, grab a premade pizza base at your local grocery store, or create your own homemade pizza dough following the simple steps below.
Whisk the lukewarm water and yeast in a plastic or glass jug. Let mixture stand for five minutes.
Add salt and flour in a large bowl. Create a hollow well in the middle and gently pour the liquid yeast mixture and oil.
Using a spatula, or your hands, mix the dough really well until smooth. Turn out dough onto a lightly floured work surface and knead for five minutes.
Lightly oil a bowl, and place dough in it and cover with plastic wrap. Leave in a warm place to rise for 30 minutes to an hour, or until it doubles in size.
Turn dough out onto a lightly floured surface and knead gently for another 5 minutes or until smooth.
Sprinkle a little flour on the bench before rolling to prevent dough from sticking.
Divide the dough into balls, and roll out bases to desired size.
TIP: We have other dough recipes if you would like to try your hand at sourdough, poolish or more.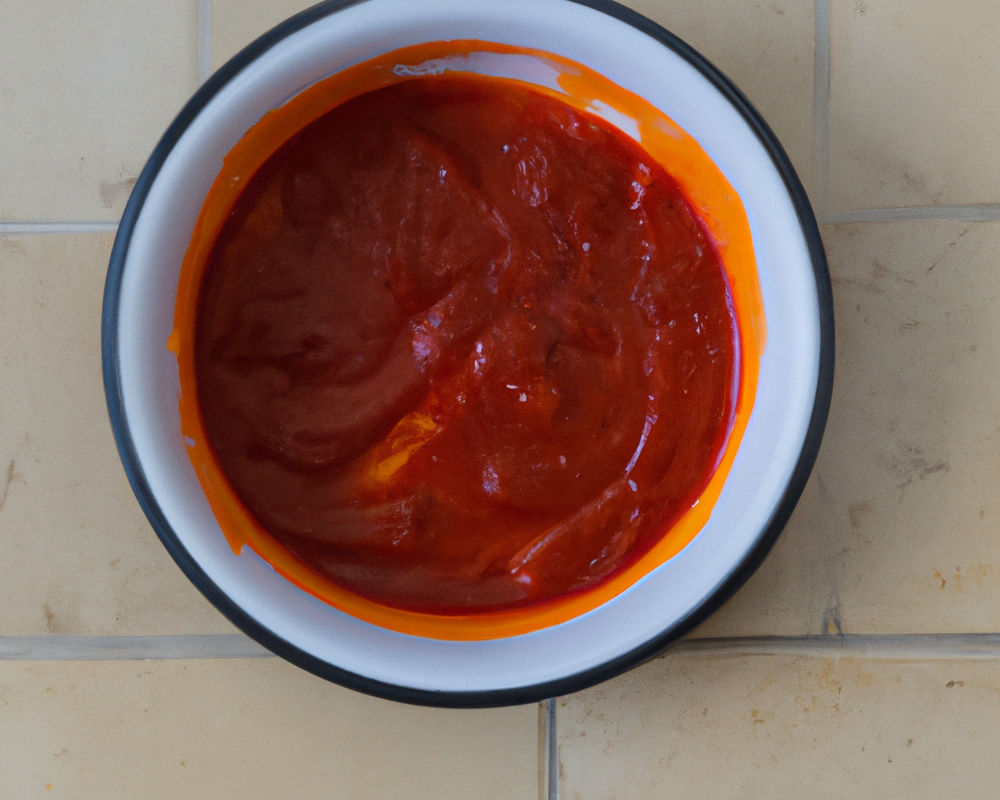 Tomato Pizza Sauce Method
Making your own pizza sauce is a fun and easy way to add a unique twist to your pizza. Check out the recipe below. But, if you're short on time, you can always purchase sauce at your local market.
Blend all sauce ingredients in a large bowl.
Mix well using a whisk, or blender.
Leave sitting for five minutes.
Your pizza sauce is now ready to use.
You can keep in the fridge for up to 3 days.
Keep in mind that you can always adjust the taste to your liking by adding salt and pepper.

Preparing Spinaci Pizza
Turn your oven on to 450-500 degrees or more and preheat for at least 30 minutes.
Spread out the dough in a rough circle, on a floured board or surface.
If you are using a baking pan, then create the pizza in that.
Open the sauce container, and start to spread the Tomato Sauce. Spread the Tomato Sauce around the whole base, taking care to leave a gap at edges.
Add the ingredients in size order, from large to small.
Cheese gets added last.
The toppings to add to this pizza are;
Mozzarella
Spinach
Olive Oil
Salt & Pepper
Whilst this pizza is perfect as is, or you could enjoy it with a fresh salad?
Baking
Put the Spinaci pizza on the middle shelf of the oven and wait for approximately 10 minutes.
After roughly 10 minutes, check on the pizza.
Pizza should be ready within 15 minutes. However, allow it to cook to personal taste.

About Spinach
The leafy Green vegetable, Spinach, originated in Persia, and then introduced to China in the 7th century. In the 12th century, it came to Europe and spread across the globe from there. It is known as "Persian Green" in China.
Spinach is packed with potassium, magnesium, iron, and vitamins C and E. Regular consumption can boost your protein, iron, and your immunity.

Pizza Tools
When making Spinaci Pizza, we always recommend that you use whatever tools you are able to get your hands on. Our basic pizza tools are…
Measuring Cups
Pizza making is all about precision, so having a full set of both wet and dry measuring cups on hand is critical. It is so important when making pizza dough to accurately measure all your ingredients.
Measuring Cups
Pizza making is all about precision. Having a set of both dry and wet measuring cups on hand is vital to accurately measure all your ingredients.
Pizza Steel
Very similar to a pizza stone, a pizza steel is made of, you guessed it, steel. It's a great modern method to heat pizza well in a normal oven.

Olive Oil
Olive Oil has been used in cooking for at least 5,000 years. Since Olives are technically a fruit, that makes Olive Oil a fruit Juice. The Olives are crushed like other fruits; oranges, lemons etc to get the Oil.
One olive tree can last up to 2,000 years, and can produce 30 kilos of Olives, which makes roughly 4 litres of Oil every year. Medical studies have shown that consuming olive Oil daily helps reduce bad cholesterol (LDL) and increase the good one (HDL).
Pizza Facts
Here are a few interesting pizza facts…
Daily diet
In 2014, a gentleman from Maryland, Dan Janssen, gained a minor level of fame for having eaten pizza at least once every day for 25 years.
Love is in the air
Domino's opened a wedding registry in 2017, to allow pizza loving couples to register for their favorite flavors.
Pizza by plane
There's a restaurant located in Alaska, called Airport Pizza. As the name suggests, they deliver pizzas by plane.

Vegetarian Pizzas
Keen on seeing more than Spinaci pizza? We have plenty of other Vegetarian pizza recipes to look at, as well. Enjoy!

Pizza making FAQ
Hope to make fantastic pizza at home? Here are some expert answers to some of the most Frequently asked questions.
What to serve with pizza at a party?
Pizza goes really well with garlic bread, salads and pasta. In fact, you can serve just about any party food with pizza, and it would work.
How long to let pizza dough rise?
Some pizza dough recipes suggest only a few hours, whereas you can also use long fermentation techniques to make it go for 3-5 days.
Which pizza was created to represent the italian flag?
The Pizza Margherita was created in 1889, when Margherita di Savoia, the new queen of Italy, visited Naples. A famous local chef created a pizza using ingredients to match the new flag and named it Margherita.
Have you made Spinaci Pizza?
We're all ears for your Spinaci Pizza review! Tag us on our Pinterest, Facebook or Twitter and let us know what you thought of it! I'd love to know.
Featured image: Source