Squid Ink
Originating from Japan, this Squid Ink pizza is a very tasty seafood pizza worth making at home.
Baked with care, the below pizza gives a luscious flavor, matching the superb aroma to enjoy.
Ensure you use perfect ingredients and add them to a perfect base for you and friends to savor a perfect meal.
If you enjoy a tasty Seafood pizzas with a Tomato pizza sauce then you are in luck with this one.
Pizza is a universally loved food and for good reason, but have you ever thought about switching up your toppings? Trying new toppings can bring a whole new dimension to your pizza experience.
From traditional toppings like pepperoni and mushrooms to more creative options like barbecue chicken and bacon, the possibilities are endless. Not only will you get to try new and exciting flavors, but you'll also have the opportunity to discover new combinations that you never thought were possible.
So, next time you're ordering pizza, don't be afraid to think outside the box and try something new. You may just discover your new favorite topping!
Pizza in Japan
Pizza is very popular throughout Japan, and they offer the classic flavours, as well as a number of Japanese takes on pizza. Popularity grew in the 1970's, when family-oriented Pizza chain restaurants spread across Japan.
Take a look at some of the other pizzas from Japan here.
Squid Ink Pizza at a glance

| | |
| --- | --- |
| Origin | Japan |
| Type | Seafood |
| Sauce | Tomato Sauce |
Squid Ink Pizza Recipe
There is a recipe below for you to make a Squid Ink Pizza either in your woodfired oven or your typical kitchen oven.
Preparation time

| | |
| --- | --- |
| Dough | 2 hours |
| Assembly | 10 minutes |
| Baking | 12-20 minutes |
Squid Ink Pizza Ingredients
Choose enough pizza toppings for the amount of pizzas you will be creating. The pizza sauce and dough ingredients below are designed for 3-4 pizzas, so add more or less, if required.

Simple Pizza dough
1 cup (250 ml) luke-warm water
2 2/3 cups (400 grams) pizza flour
2 tsps (7 g sachet) dried yeast
3 tbsps (1/4 cup) virgin olive oil
Two tsps salt
Squid Ink Pizza Toppings
Toppings used in this pizza recipe, are;
Squid
Onion
Tomato
Black squid ink

Easy Tomato Pizza Sauce
1 can (15oz/420g) tomatoes, whole or crushed
1 can (6oz/170g) tomato paste
2 large garlic cloves
1/4 a small onion
1 tbsp dried Italian herbs
1 tsp salt
Want to try a different sauce? See our article on the different types of pizza sauces.
TIP
You can click on any of the tags at the bottom of this page, to find other pizzas besides Squid Ink Pizza, that use that topping.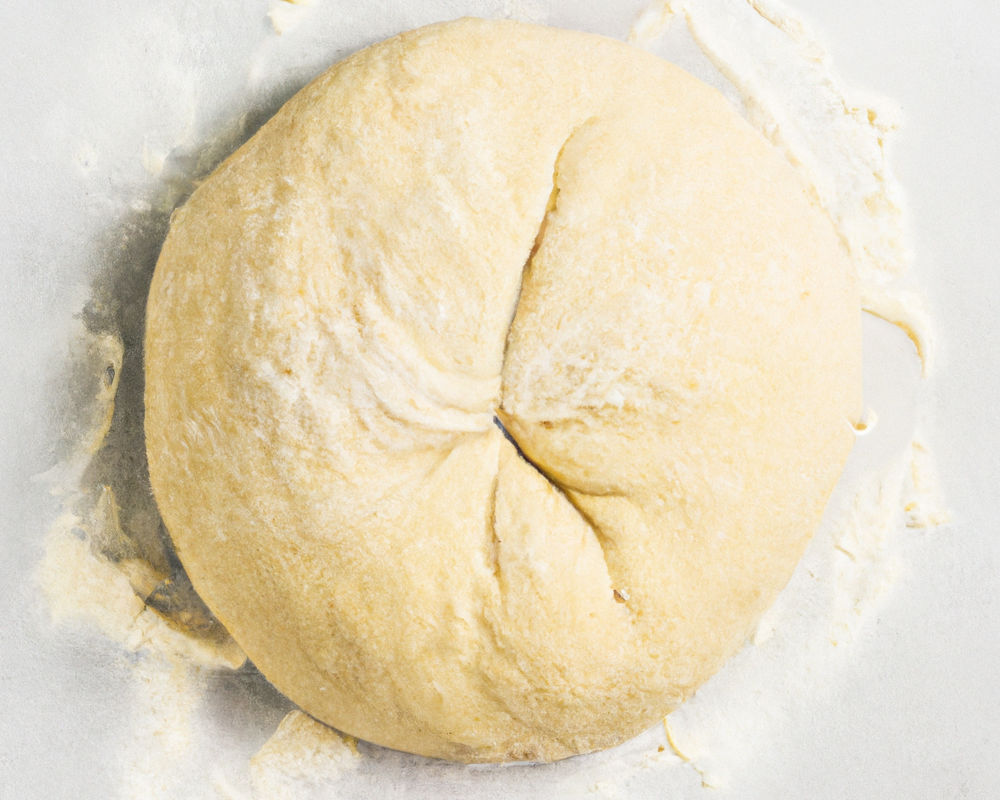 Pizza Dough Method
You can either make your own dough following the simple steps below, or you can purchase a premade pizza base at your local store.
Whisk yeast and lukewarm water in glass or plastic container. Let stand for approximately 5 minutes.
Add flour and salt in a large bowl. Create a well in the centre of the flour. Pour in the liquid yeast mixture and the oil.
Using your hands or a mixer, mix the dough until smooth. Pour dough on a lightly floured work surface and then knead by hand for five minutes.
Place dough into lightly oiled bowl and cover with plastic wrap. Sit in a warm place for roughly 30 minutes to an hour, to rise until it doubles in size.
Fold the dough out onto a lightly floured surface. Knead gently by hand for around five minutes or until smooth.
Spread some flour on kitchen bench before rolling, in order to prevent sticking.
Divide the dough roughly into equal amounts. Roll out pizza bases for the desired size.
TIP: We have other dough recipes if you would like to try your hand at sourdough, poolish or more.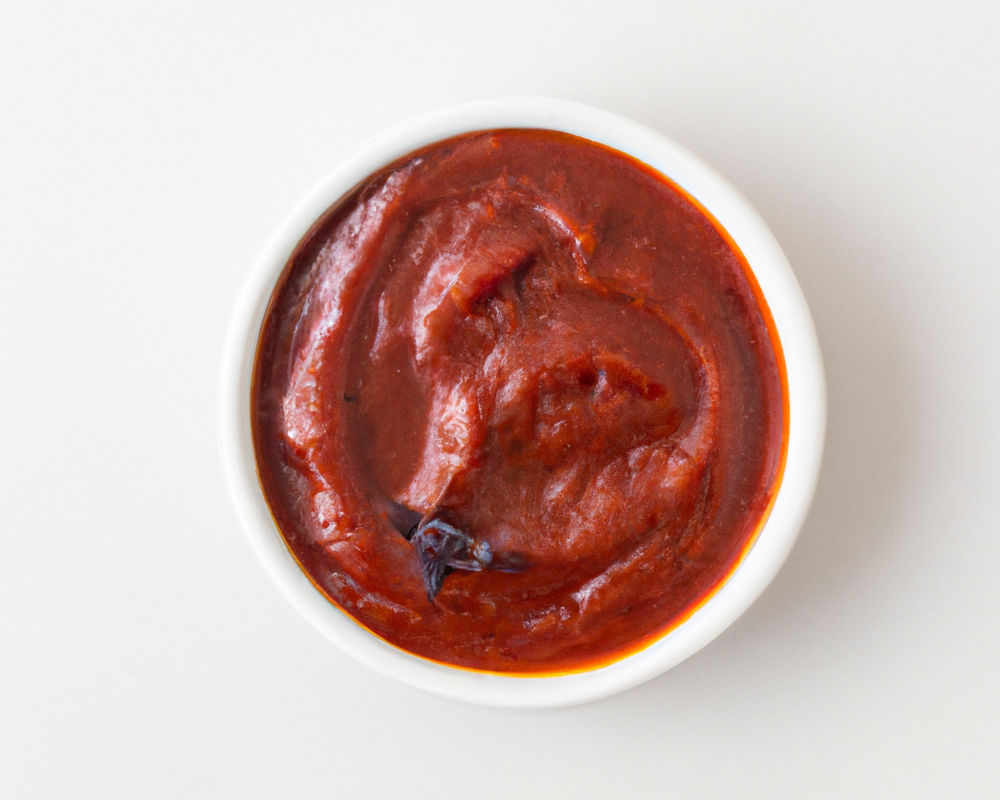 Tomato Pizza Sauce Method
It takes around five minutes to make this tasty pizza sauce following the simple steps below, or you can purchase a bottle of pizza sauce at your local shop.
Add ingredients in a large bowl, and stir or blend well.
Ensure all ingredients are mixed together well.
Keep mixture sitting for five minutes.
Your sauce is now ready. Enjoy!
Keep sauce in fridge or freeze for future use.
Try using a pesto sauce, or adding a little pesto to your sauce for a new flavour.

Preparing Squid Ink Pizza
Preheat your oven to roughly 500 degrees.
Roll out the dough to either slightly smaller than your pizza stone or tray.
Alternatively, if you have a pizza peel, roll out to be smaller than that.
You start by spreading the sauce around. This pizza calls for Tomato Sauce. Spread the Tomato Sauce evenly using the back of a large spoon or ladle.
Then start adding the largest ingredients, then work your way down. The last is any cheese topping, such as Mozzarella, which you should evenly cover the other toppings with, and then finally any herbs.
Toppings to put on this pizza are;
Squid
Onion
Tomato
Black squid ink
I find this pizza great by itself, yet why not make some homemade garlic bread as well?
Oven time
Put the Squid Ink pizza on the middle shelf of the oven and set a timer for 10 minutes.
After approximately 10 minutes, open oven door and check on pizza.
The pizza should be done within roughly 15 minutes. Always cook to personal tastes.

About Squid
A squid is a mollusc with an elongated soft body, large eyes, and ten limbs, specifically eight short arms and two long tentacles. A giant squid can grow to be 12 metres (40 feet) long.
A popular seafood across the planet, Squid is versatile, cheap and tasty. It can be eaten boiled, braised, grilled, seared and even eaten raw as sashimi. One of the most common ways to eat it is chopped, breaded, and fried. This is called Calamari.

Pizza Tools
When making Squid Ink Pizza, I always recommend that you use whatever kitchen items you have. My basic pizza tools are…
Oil Jug
Having a nice oil jug to pour olive oil gives you a decadent edge. They don't cost that much either!
Wooden boards
I use quality wooden boards constantly when making pizzas, botth to carry dough balls and to use when slicing baked pizzas.
Pizza Cutters
The one pizza tool everyone should own. There are a few varieities to choose from, see how to cut pizza for more.

Onion
Ancient Egyptians saw onions as a symbol of eternal life because of the circular layers. Farmed and eaten for at least 5,000 years, Onions have been used as medicine, food and even helped in Egyptian mummification.
The three most common onion colors are white, red and yellow. Onions are easy to grow, store and are cheap and full of flavour, making them very popular across the world. China consumes nearly 25% of the world's onions every year.
Interesting…
These are all true, believe me!
Pizza in latin
The first recorded use of the word 'pizza' has been found in a 997 AD Latin text from Gaeta, Italy.
Print that pizza
Using NASA funding, a group of scientists developed a 3D pizza printer in 2013. It can cook a pizza in under 70 seconds, complete with the sprayed flavor, aroma and micronutrients.
Record for most pizzas sliced
The most pizzas sliced in three minutes was achieved by Rory Coughlan-Allen (UK) from Wales, UK, sliced 17 pizzas in three minutes on 1 March 2022.

Pizza making FAQ
Below we've compiled the most common pizza making questions and provided expert answers. Are you looking for how to make delicious pizza at home? Please read on!
How to freeze pizza?
Pizza is best frozen not long after it has cooled from cooking. Ensure that it is wrapped well, or in a zip lock bag and air tight. Consume the pizza within 2-3 months.
Do I just use tap water for pizza dough?
Sure, however water quality can be an issue in some areas. If your water has high chlorine content, it may inhibit yeast growth. I often use cooled water from the kettle, or filtered water when making pizza dough. Don't use boiling water though, as it will kill your yeast before it even starts its work.
Where is the world's oldest pizza parlor?
The worlds oldest pizza parlour, which still operates today, is Pizzeria Port'Alba, in Naples, Italy. It first opened in 1830. The date is actually further back, as the true established date began in 1738, where Antica opened as a food stand for peddlers.
Have you made Squid Ink Pizza?
Squid Ink Pizza ! Tag us on our Pinterest, Facebook or Twitter and let us know what you thought of it! I'd love to know.
Featured image: Source