Steak
First created in Russia, this Steak pizza is a mouth watering meat pizza you should taste.
Carefully baked, this type of pizza enjoys a savory taste and impeccable scent.
Make sure to purchase high quality toppings and complement them with a delicious crust for you and friends to savor a perfect pizza dinner.
If you like Meat pizza with Tomato pizza sauce get ready for hunger pains.
Experimenting with pizza toppings is a great idea for a few reasons! First, it allows you to explore new flavor combinations and discover new favorites. Second, it's a fun way to mix things up and try something different from your usual go-to toppings. Third, experimenting with toppings can help you to be more creative and adventurous with your food choices.
Fourth, it's a perfect way to add some variety to your diet and to try new ingredients. It can be a great way to incorporate more vegetables or new meats in your diet.
Lastly, experimenting with toppings allows you to personalize your pizza to your taste and make it truly your own. So, whether you're feeling adventurous or just want to try something new, experimenting with pizza toppings is a great way to shake things up and have some fun with your food!
Pizza in Russia
Other popular Russian meals contain Beef, lamb, pork and Chicken, and Potatoes plus root vegetables. Sour Cream, porridge and bread accompanies many meals.
Take a look at some of the other pizzas from Russia here.
Steak Pizza at a glance

| | |
| --- | --- |
| Origin | Russia |
| Type | Meat |
| Sauce | Tomato Sauce |
Steak Pizza Recipe
Below we've created a recipe for you to make a delicious homemade Steak Pizza whether it be in your pizza oven or on a pizza stone in your oven.
Preparation time

| | |
| --- | --- |
| Dough | 2 hours |
| Assembly | 10 minutes |
| Baking | 12-20 minutes |
Steak Pizza Ingredients
Choose enough pizza toppings for the amount of pizzas you will be creating. The dough and sauce amounts below are for 3-4 medium sized pizzas, so scale up or down, based on your requirements.

Simple Pizza dough
400 g (2 2/3 cups) 00 or pizza flour
1 cup (250 ml) luke-warm water
2 tsps (7 g sachet) dried yeast
2 tsps salt
3 tbsps (1/4 cup) olive oil
Steak Pizza Toppings
Toppings used in this pizza recipe, are;
Beef Steak
Mozzarella
Herbs
Green Pepper Corns

Tomato Pizza Sauce
1 can (15oz/420g) diced or crushed tomatoes
1 (6oz/170g) can of tomato paste
2 cloves of garlic
1 tsp salt
1/4 small onion
1 tbsp dried Italian herbs
Want to try a different sauce? See our article on the different types of pizza sauces.
TIP
You can click on any of the tags at the bottom of this page, to find other pizzas besides Steak Pizza, that use that topping.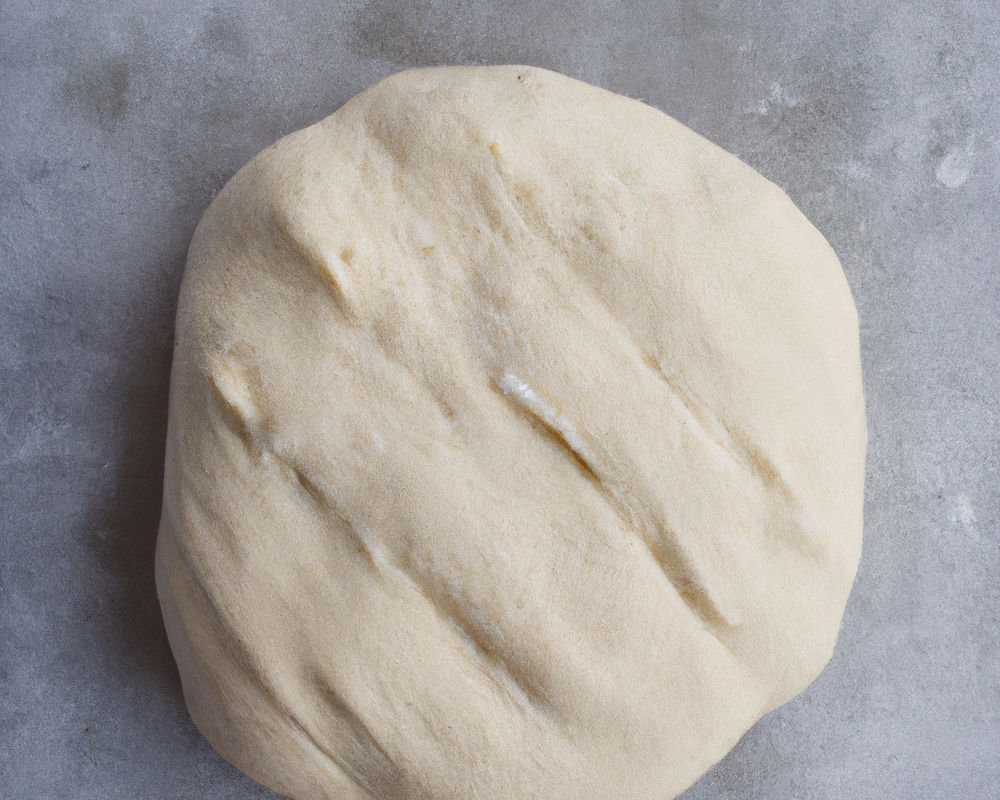 Pizza Dough Method
You can purchase a premade pizza base at your local shop or make your own dough following the simple steps below.
Whisk yeast and lukewarm water in a jug. Stand for around five minutes.
Add flour and salt in a large bowl. Create a well in the centre of the flour. Pour in the liquid yeast mixture and the oil.
Using a spatula, or your hands, mix the dough really well until smooth. Turn out dough onto a lightly floured work surface and knead for five minutes.
Lightly oil a bowl, and place dough in it and cover with plastic wrap. Leave in a warm place to rise for 30 minutes to an hour, or until it doubles in size.
Turn dough out onto a lightly floured surface and knead gently for another 5 minutes or until smooth.
Divide the dough into balls, and roll out bases to desired size.
Sprinkle a little flour on the bench before rolling to prevent dough from sticking.
TIP: We have other dough recipes if you would like to try your hand at sourdough, poolish or more.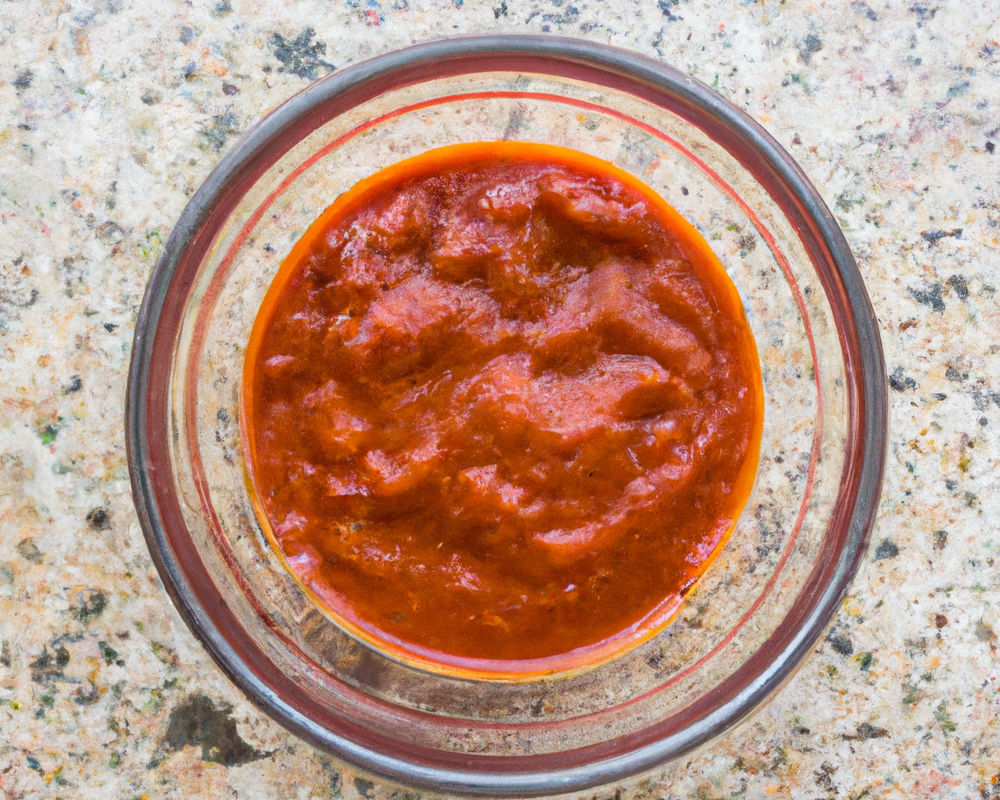 Tomato Pizza Sauce Method
Why settle for boring store-bought sauce when you can make your own? We've included a simple recipe for you to follow. But, if you're not feeling up to it, you can always purchase sauce at your local market.
Add ingredients in a large bowl, and mix well.
Mix well using a whisk, or blender.
Leave sitting for five minutes.
Your sauce is now ready to use or keep in the fridge for up to 3 days.
Freeze remaining sauce for up to 3 months.
Don't forget that you can tweak the flavor with a pinch of salt and pepper to taste.

Preparing Steak Pizza
Preheat your oven to at least 450 degrees for 30 minutes or longer.
Spread out pizza dough on floured surface.
If you have a pizza peel, you can create your pizza on it (after flouring).
Start by spreading the sauce all over the base. This pizza uses Tomato Sauce. Spread the Tomato Sauce Thinly yet evenly, leaving a margin for the crust.
Add the largest toppings first – typically meat or seafood, then the smaller toppings.
Add cheese last, and sprinkle it all over to help keep the toppings in place when it melts.
This pizza has the following toppings:
Beef Steak
Mozzarella
Herbs
Green Pepper Corns
Whilst this pizza is delicious on its own, or why not enjoy it with a simple side dish?
Cooking time
Put the Steak pizza in oven, and set alarm for ten minutes.
After 10 minutes, open oven and look at pizza.
The pizza should be done within roughly 15 minutes. Always cook to personal tastes.

About Mozzarella
Fresh Mozzarella is typically white, however when seasoned it can change to light yellow, depending on the animal's diet. Due to its high moisture content, it is traditionally served the day after it is made, however it can be kept in brine for a week, or even longer if packaged well.
Mozzarella was first cited in an Italian cookbook in 1570. Nowadays, Mozzarella can be twisted to form a plait, and called Treccia. You can also buy it as a smoked cheese, called Affumicata.

Pizza Tools
When making Steak Pizza, it's always handy to have the right pizza making tools. Here's what items I always recommend…
Mesh Sieve
You will find having a seive such a useful element for pizza making as well as all your baking. It's great to filter all flours through a fine mesh sieve, to make sure they're ready for use.
Bench Scrapers
Good quality metal or plastic bench scrapers make it so much esier to both cut your dough, and scrape your bench. I prefer plastic to avoid scratching my bench.
Measuring Cups
Pizza making is all about precision, so having a full set of both wet and dry measuring cups on hand is critical. It is so important when making pizza dough to accurately measure all your ingredients.

Beef Steak
When it comes to delicious pizza toppings, beef fillet should be at the top of your list. Many people enjoy the tender texture and robust flavor that a quality cut of beef can provide to their favorite pizzas.
Beef steak pieces on your cheese-filled delight, there's no denying that adding beef to your pizza is an easy way to take it from good to great.
Pizza Trivia
Here are some interesting facts about pizza.
Most expensive pizza sold at an online auction
The "Pizza Royale 2007", created by Domenico Crolla (UK/Italy) for the premiere of Casino Royale (2007), was auctioned off for charity on eBay to an Italian lawyer for a record £2,150 US$3,321.
Longest calzone
The longest calzone came in at a whopping length of 18.22 m (59 ft 9.5 in) in July 2019. It was achieved by The Vaughan Pizza Fest and Roberto Vergalito (both Canada) at Revel Park in Vaughan, Ontario, Canada.
The first pizzeria in the US
The first pizzeria in the US opened in 1905 in Manhattan. Italian-American Gennaro Lombardi started his mini-pizza business at his street-front shop. Sadly, the shop no longer stands where it was, however Lombardi's are still operating with the same oven it used upon opening.

Meat Pizzas
Keen on seeing more than Steak pizza? We have plenty of other Meat pizza recipes to look at, as well. Enjoy!

Pizza making FAQ
Hope to make fantastic pizza at home? Here are some expert answers to some of the most Frequently asked questions.
How hot does a pizza oven get?
Pizza ovens can reach 900-1000 degrees, however most of the time, pizzas cook best around 750-850 degrees.
How to keep pizza from sticking to stone?
The best way to avoid pizza sticking to a pizza stone is to ensure the base has plenty of flour or polenta between the pizza and the stone.
How to preheat oven for pizza?
To preheat an oven before pizza, put it on the highest temperature for at least 30 minutes prior to adding your pizzas.
Have you made Steak Pizza?
Your opinion on Steak Pizza matters to us, let us know how it was! Tag us on our Pinterest, Facebook or Twitter and let us know what you thought of it! I'd love to know.
Featured image: Source