Strawberries
Originally from Japan, this Strawberries (Sweet) pizza is a flavorful dessert pizza you will likely enjoy.
Baked with care, the following pizza has a appetizing taste, coupled with a superb smell to delight you.
Make sure to get the perfect ingredients and complement them with a fantastic crust for you to take part in a nice feast.
If you like Dessert pizza covered in Sweet Cream sauce then you are in luck right now.
Experimenting with different pizza toppings is a great way to discover new and exciting flavors! By trying new toppings, you open yourself up to a world of taste possibilities that you may never have considered before. Plus, switching up your toppings can also add some much-needed variety to your meals and prevent you from getting bored of having the same pizza over and over again.
Also, experimenting with different toppings can be a great way to incorporate more nutrients into your diet. Whether it's adding some veggies like bell peppers, mushrooms or spinach, or trying some lean meats like chicken or turkey, experimenting with toppings can make your pizza a more well-rounded and nutritious meal.
You can have fun experimenting with different pizza toppings, you can mix and match flavors, textures and even different cuisines for a one of a kind pizza creation. So, next time you order a pizza, take a chance on something new, and see where your taste buds take you!
Pizza in Japan
Pizza is very popular throughout Japan, and they offer the classic flavours, as well as a number of Japanese takes on pizza. Popularity grew in the 1970's, when family-oriented Pizza chain restaurants spread across Japan.
Take a look at some of the other pizzas from Japan here.
Strawberries Pizza at a glance

| | |
| --- | --- |
| Origin | Japan |
| Type | Dessert |
| Sauce | Sweet Cream |
Strawberries Pizza Recipe
There is a recipe below for you to make a Strawberries Pizza whether it be in your wood pizza oven or the oven in your kitchen.
Preparation time

| | |
| --- | --- |
| Dough | 2 hours |
| Assembly | 10 minutes |
| Baking | 12-20 minutes |
Strawberries Pizza Ingredients
Choose enough pizza toppings for the amount of pizzas you will be creating. The pizza sauce and dough ingredients below are designed for 3-4 pizzas, so scale up or down, based on your requirements.

Simple Pizza dough
400 g (2 2/3 cups) plain flour, plus extra to dust
250 ml (1 cup) lukewarm water
7 grams (2 tsps) dried yeast
2 teaspoons table salt
1/4 cup (3 tbsp) extra virgin olive oil
Strawberries Pizza Toppings
Toppings used in this pizza recipe, are;
Sugar
Lemon Balm
Strawberries

Tomato Pizza Sauce
1 can (6oz/170g) tomato paste
1 can (15oz/420g) tomatoes, whole or crushed
2 large garlic cloves
1/4 a small onion
1 tbsp dried Italian herbs
1 tsp salt
Want to try a different sauce? See our article on the different types of pizza sauces.
TIP
You can click on any of the tags at the bottom of this page, to find other pizzas besides Strawberries Pizza, that use that topping.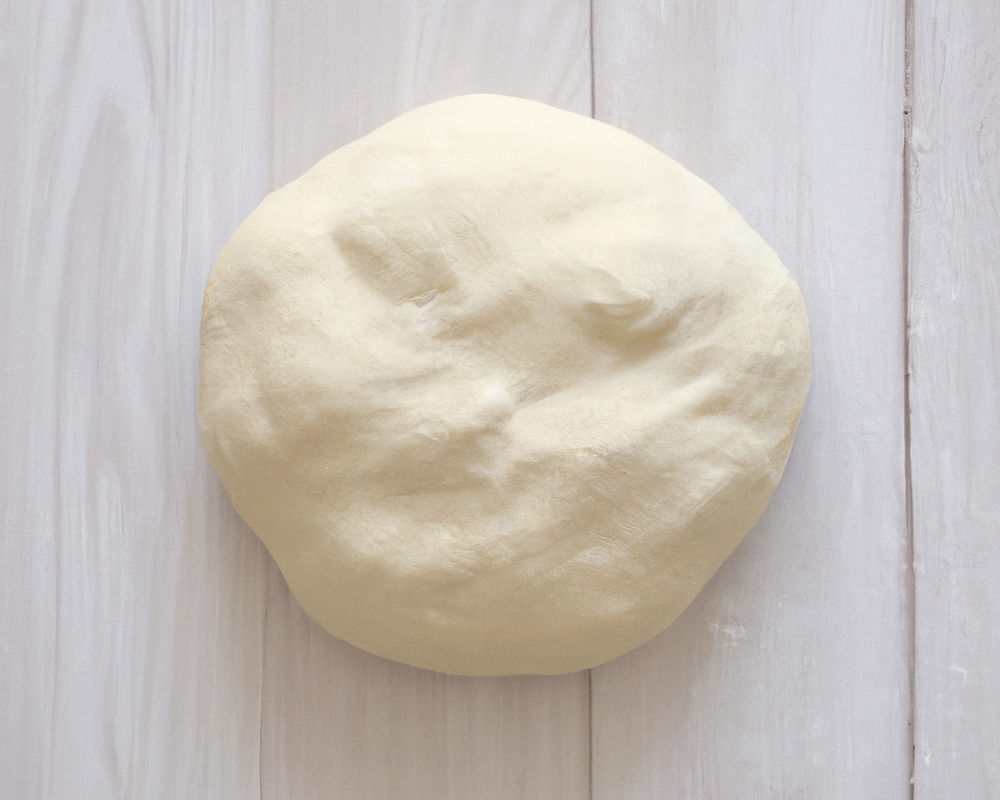 Pizza Dough Method
If you don't have much time, grab a premade pizza base at your local grocery store, or hand make your own pizza dough following the simple steps below. Some shops even carry premade pizza dough in balls.
Whisk yeast and lukewarm water in glass or plastic container. Let stand for approximately 5 minutes.
Add salt and flour in a large bowl. Create a hollow well in the middle and gently pour the liquid yeast mixture and oil.
Using your hands or spatula, gently combine the flour mixture until smooth. Then turn out dough onto lightly floured surface and hand knead for roughly five minutes.
Place the dough mixture in to an oiled bowl, and cover with plastic wrap. Leave in a warm place until the dough has at least risen to double in size.
Turn dough out onto a lightly floured surface. Hand knead gently for five minutes until reasonably smooth.
Divide dough mix into equal amounts, now roll out the bases to the desired size.
Sprinkle some flour on work surface before rolling out dough to prevent any sticking.
TIP: We have other dough recipes if you would like to try your hand at sourdough, poolish or more.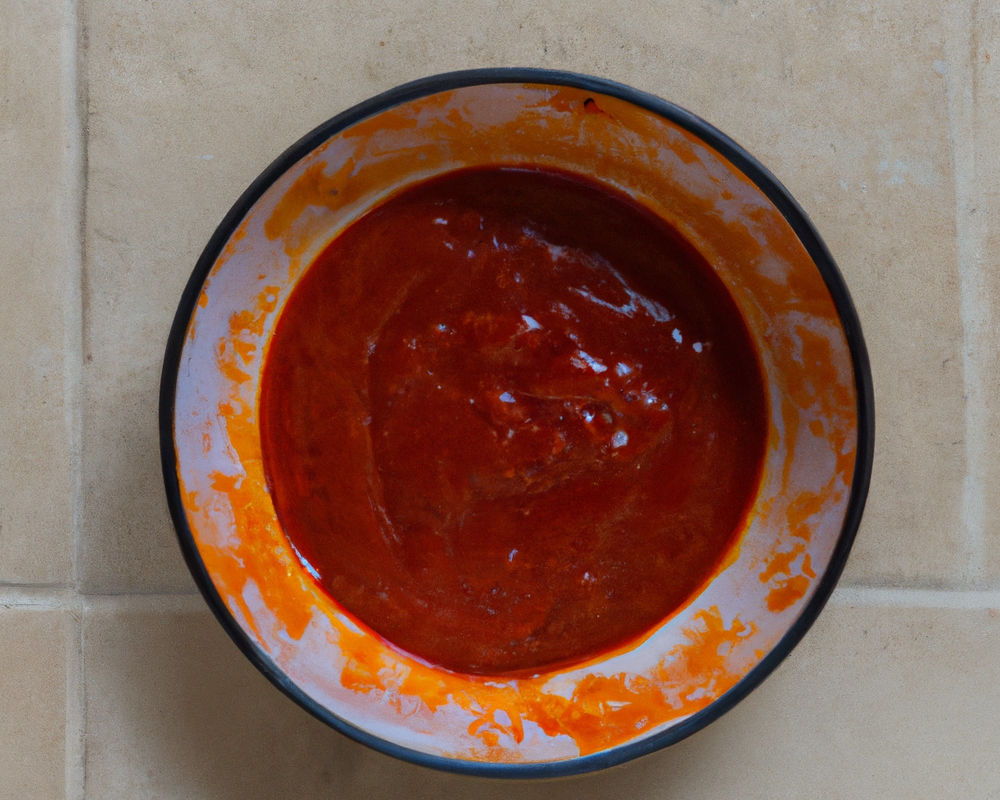 Tomato Pizza Sauce Method
You can either make your own pizza sauce following the simple steps below, or you can purchase a pizza sauce at your local store.
Combine all ingredients in a large bowl.
Pizza sauce should be reasonably smooth.
Let sit in the bowl for 5 minutes.
Your pizza sauce is now ready to use.
You can keep in the fridge for up to 3 days.
You can swap tomato for BBQ sauce and more. There's plenty of options.

Preparing Strawberries Pizza
Start by heating your oven to at least 450 degrees.
Spread out your dough on a well floured surface.
If you have a pizza peel, flour the peel and create your pizza on it.
Start by spreading the sauce all over the base. This pizza uses Sweet Cream. Spread the Sweet Cream Thinly yet evenly, leaving a margin for the crust.
Add the largest toppings first – typically meat or seafood, then the smaller toppings.
Add cheese last, and sprinkle it all over to help keep the toppings in place when it melts.
This pizza has the following toppings:
Sugar
Lemon Balm
Strawberries
I find this pizza tasty by itself, yet why not try it with other pizza types?
Cooking
Put the Strawberries pizza on the middle shelf in oven, and wait ten minutes.
After 10 minutes, open the door and check the pizza.
This pizza should take approximately 15 minutes, however allow it to cook to personal taste.

About Strawberries
Strawberries are firm, sweet and juicy red fruit, and is one of over 20 species of flowering plants in the Rose family. Strawberries don't need to be red; there are plenty of other colours for strawberries.
Strawberries contain more vitamin C than oranges. They are low in calories and also high in vitamins C, B6 and K. Believe it or not, some people have Fragariaphobia, which is a fear of strawberries.

Pizza Tools
When making Strawberries Pizza, I always recommend that you use what you have already, and avoid spending a ton of money. My recommended basic pizza tool list is…
Pizza Scissors
These may seem like a weird tool to some, however other pizzaiolo's swear by using scissors instead of a traditional pizza cutter.
Pizza Steel
A pizza steel is very similar to a pizza stone, and works the same way in a normal kitchen oven.
Dough Mixer
OK, so this isn't vital, but if you make enough pizza, breads, etc it is worth investing in a good mixer for your dough.

Sugar
Sugar is an ingredient that can add an unexpected sweetness to savory dishes, like pizza! Whether it's a tablespoon of honey in a sauce or a sprinkle of sugar on top of melted cheese, this sugary additive can elevate the flavor of any dish.
Not only does sugar add extra flavor to pizzas, it can also help enhance the texture and color. For toppings such as pineapple or bacon, sprinkling some sugar over them before baking will help caramelize their natural sugars and bring out even more flavor.
Pizza Facts
These facts will interest you.
Most varieties of cheese on a pizza
The most varieties of cheese on a pizza is 834 was achieved by Morgan Niquet, François Robin and Julien Serri, during the SIRHA in Lyon, France on 25 September 2021
I spy with my little eye
Back in the 1960's, Pizza was used in spying techniques, by the 113th Military Intelligence Unit. The US Army aimed to spy on politicians and reporters and politicians by using fake pizza deliveries.
Saucy superhero
A movie from 2011, Pizza Man, tells the story of a superhero pizza delivery guy who got his superpowers from genetically modified tomatoes, and uses them to save the world. Sounds legit.

Dessert Pizzas
Keen on seeing more than Strawberries pizza? We have plenty of other Dessert pizza recipes to look at, as well. Enjoy!

Pizza making FAQ
Want to know how to make fantastic pizza at home? Here are some FAQ and their answers to the most common pizza making questions.
Can I use the pan that came in the stove for making pizza?
Possibly, however I always recommend using a pizza stone in your typical kitchen oven, rather than an oven pan. Most oven pans have high sides, and make it hard for the base to get cooked through thoroughly. A pizza stone solves this issue. Short answer? Try it and see!
When did pizza delivery start?
The first ever recorded pizza delivery occurred in 1889, when Queen Margherita of Savoy fell ill after eating rotten food in Naples. The Queen and her husband, King Umberto I of Italy, were hungry and requested that authentic Italian pizza be sent to them.
How to eat pizza with acid reflux?
Try eating low fat pizza, and reduce the amount of cheese and tomato sauce; the two worst culprits for acid reflux in a pizza.
Have you made Strawberries Pizza?
Let us know if you enjoyed Strawberries Pizza ! Tag us on our Pinterest, Facebook or Twitter and let us know what you thought of it! I'd love to know.
Featured image: Source