Stromboli
Bresaola is a salted Beef
Stromboli is a type of turnover filled with various Italian cheeses and cold cuts and vegetables. The name "Stromboli" is believed to be taken from Stromboli, an island with an active volcano, in Sicily, Italy. But others believed that it is originated in Philadelphia, USA by an Italian immigrant.
A stromboli pizza is not your usual pizza, it is topped with sauce, meats and cheese then shaped, rolled up and baked.
Are you into Meat pizza with Tomato sauce? Well here is your answer.
Making pizza at home is a great way to have fun and get creative in the kitchen! One reason is that it allows you to personalize your pizza to your exact taste preferences. You can make it as big or small as you want, choose your crust thickness, and top it with all your favorite ingredients.
Another reason is that it can be a great activity to do with friends and family. Everyone can gather around and make their own personal pizzas, making it a fun and interactive experience. Plus, it's also a cost-effective way to enjoy pizza, you can make a large amount of pizza at the same time and store them for later, or even freeze them and enjoy later.
Finally, making pizza at home can also be a fun way to get kids involved in the kitchen and teach them about cooking and food. Making pizza at home is a fun and delicious way to bond with loved ones, and it's also a great way to explore new flavors and ingredients. So, next time you're craving pizza, why not try making it at home?
Pizza in USA
According to recent articles and research, the most popular foods in the USA are burgers, hot dogs, french fries, cookies and in fifth place, Pizza.
Take a look at some of the other pizzas from USA here.
Stromboli Pizza at a glance

| | |
| --- | --- |
| Origin | USA |
| Type | Meat |
| Sauce | Tomato Sauce |
Stromboli Pizza Recipe
Below we've created a recipe for you to make a delicious homemade Stromboli Pizza either in your woodfired oven or using a pizza stone.
Preparation time

| | |
| --- | --- |
| Dough | 2 hours |
| Assembly | 10 minutes |
| Baking | 12-20 minutes |
Stromboli Pizza Ingredients
Choose enough of the pizza toppings for the amount of pizzas you plan to make. The dough and sauce are designed for 3-4 medium sized pizzas, so scale up or down, based on your requirements.

Simple Pizza dough
2 2/3 cups (400 grams) 00 fine flour
250 ml (1 cup) lukewarm water
7 grams (2 tsps) dried yeast
2 tsps salt
1/4 cup (3 tbsp) olive oil
Stromboli Pizza Toppings
Toppings used in this pizza recipe, are;
Salami
Pepperoni
Bresaola
Mozzarella
Capocollo
Vegetables

Tomato Pizza Sauce
1 (6oz/170g) can of tomato paste
1 can (15oz/420g) diced or crushed tomatoes
2 cloves of garlic
1 tsp salt
1/4 small onion
1 tbsp dried Italian herbs
Want to try a different sauce? See our article on the different types of pizza sauces.
TIP
You can click on any of the tags at the bottom of this page, to find other pizzas besides Stromboli Pizza, that use that topping.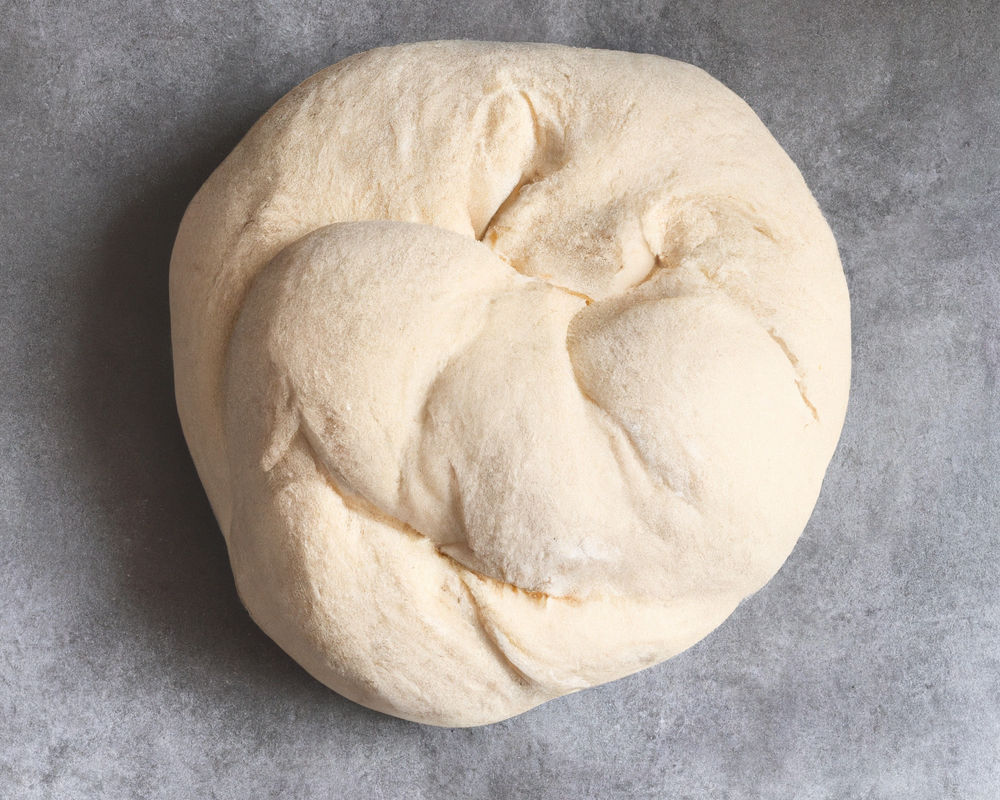 Pizza Dough Method
If you don't have much time, grab a premade pizza base at your local grocery store, or craft your own homemade pizza dough following the simple steps below.
Whisk yeast and lukewarm water in a jug. Leave sitting for roughly five minutes.
Add flour and salt in a large bowl. Create a well in the centre of the flour. Pour in the liquid yeast mixture and the oil.
Using dough mixer or hands, gently mix dough until smooth. Place pizza dough on a lightly floured work surface and then knead by hand for five minutes.
Lightly oil a bowl, and place mixture in and cover with plastic wrap. Leave in a warm place to rise until the dough doubles in size.
Pour dough mix out onto a clean, floured surface. Now hand knead gently for another five minutes.
Divide dough mixture into equal sized balls. Hand stretch or roll out the bases to the expected size.
Spread some flour on kitchen bench before rolling, in order to prevent sticking.
TIP: We have other dough recipes if you would like to try your hand at sourdough, poolish or more.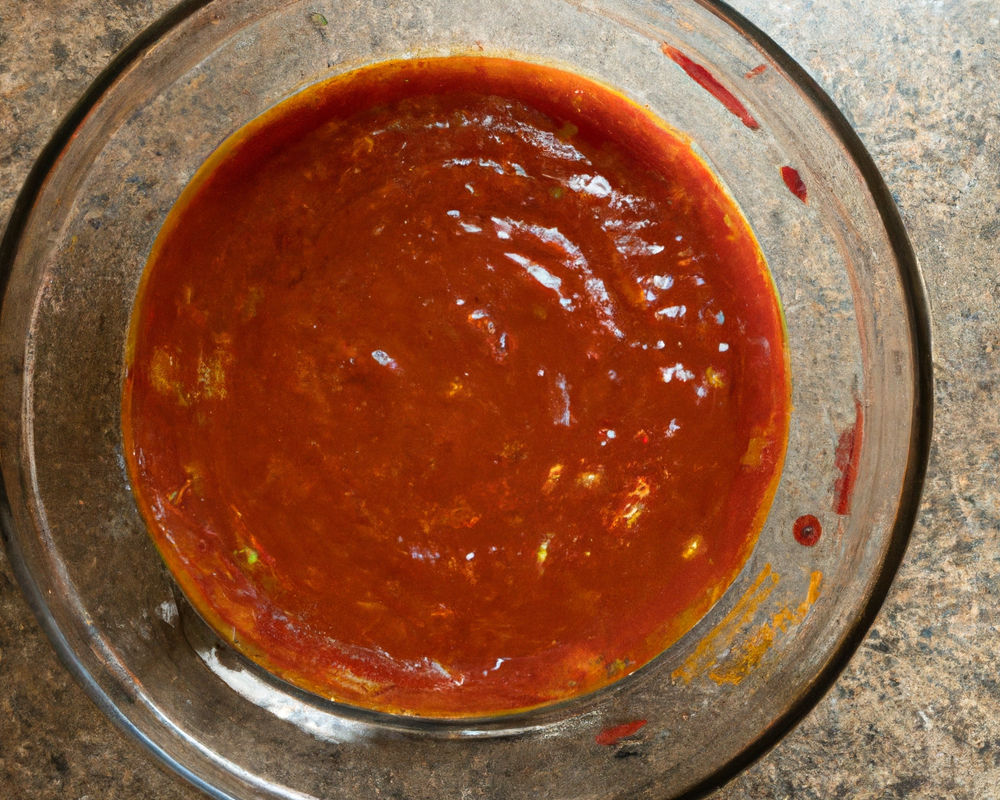 Tomato Pizza Sauce Method
Purchase a bottle of pizza sauce at your local shop, It takes around five minutes to make this tasty pizza sauce following the simple steps below.
Mix ingredients in a large bowl.
Pizza sauce should be reasonably smooth.
Let sit in the bowl for 5 minutes.
Your sauce is now ready to add to your pizza bases.
Sauce will last up to 3 days in fridge.
Use a ladle or back of a serving spoon to spread the sauce onto your freshly made dough, ensuring you don't damage the dough.

Preparing Stromboli Pizza
Preheat your oven to at least 450 degrees for 30 minutes or longer.
Spread out pizza dough on floured surface.
If you have a pizza peel, you can create your pizza on it (after flouring).
Start by spreading the sauce all over the base. This pizza uses Tomato Sauce. Spread the Tomato Sauce Thinly yet evenly, leaving a margin for the crust.
Add the largest toppings first – typically meat or seafood, then the smaller toppings.
Add cheese last, and sprinkle it all over to help keep the toppings in place when it melts.
This pizza has the following toppings:
Salami
Pepperoni
Bresaola
Mozzarella
Capocollo
Vegetables
Whilst this pizza is very nice on its own, or why not enjoy it with a simple side dish?
Oven time
Put the Stromboli pizza in the middle of your oven (on a pizza steel if you have one) and set timer for 10 minutes.
After 10 minutes, open the door and see how cooked pizza is.
Pizza should be ready within 15 minutes. However, allow it to cook to personal taste.

About Pepperoni
The Italian word for Pepperoni is Peperone, which translates to Bell Pepper. The first use of this word can be traced back to the early 20th Century when it was used to refer to a Sausage. In the early 1900s, Italian immigrants started combining their European superior flavors with American ingredients.
In 1919, the first mention of Pepperoni occurred in New York City. It gained popularity and was used as toppings for most Italian pizzerias and delicacies. Pepperoni is widely accepted as an Italian-American food.

Pizza Tools
When making Stromboli Pizza, we always recommend that you use whatever tools you are able to get your hands on. Our basic pizza tools are…
Pizza Stone
A pizza stone really helps create a fantastic tasting pizza at home. Learn how to clean and care for your Pizza Stone.
Dough Containers
Having quality, air tight dough storage containers is a must.
Glass Measuring Jug
A good quality, heavy glass measuring jug with clear marking for various measures to me is a must. I hate taking chances with portions, so it's an important tool for me.

Capocollo
Capocollo, also known as coppa, is a cured Italian salami made from the neck and shoulder of the pig. It has a rich flavor and texture that can add depth to any pizza.
When added to pizzas, capocollo adds smoky flavors that can balance out other toppings like onions or bell peppers. The fatty nature of capocollo also adds a luxuriousness to the dish.
Strange Pizza Facts
Here are some facts about pizza.
Frozen pizza was invented in 1957
Originally only available in grocery stores at first, until popularity grew, and is now on shelves at convenience stores, grocery stores, gas stations and bars.
Norway loves pizza
Each person that lives in Norway eats approximately 11 pounds of pizza each per year.
Most varieties of cheese on a pizza
The most varieties of cheese on a pizza is 834 was achieved by Morgan Niquet, François Robin and Julien Serri, during the SIRHA in Lyon, France on 25 September 2021

Pizza making FAQ
Planning to make fantastic pizzas at home? Here are some expert answers to some of the most common pizza making questions.
What is clean cut pizza?
A clean cut pizza is when they use clean cutting instruments to cut the pizza. See our article on clean cut pizza for more information.
How long after gallbladder surgery can I eat pizza?
Doctors will normally suggest that you wait at least 4-6 weeks after gallbladder sujrgery before eating pizza. Even then, they will suggest you only eat small amounts of pizza, and roughly once per month.
How can I keep bread from becoming soggy when making pizza bread?
If you find that the dough you are producing for pizza bread is too soggy, try reducing the liquid ingredients, or add slightly more flour. You can always save most dough by rolling them out on a well floured bench, and kneading them with new flour being slowly added.
Have you made Stromboli Pizza?
Stromboli Pizza or not Tag us on our Pinterest, Facebook or Twitter and let us know what you thought of it! I'd love to know.
Featured image: Source