Sucuc Sausage
Sucuc is a type of Turkish garlic Sausage
Created well, this pizza style boasts a lush taste, coupled with a excellent scent.
Use your time to get delicious ingredients and pair these with a perfect base for you to take part in a nice meal together.
If you like Meat pizza with a Tomato pizza sauce then I guarantee that you'll enjoy this.
Pizza is a beloved food all around the world and it's no surprise why. But, have you ever thought about trying different types of pizza from different cultures? Each country has their own unique take on pizza that offers a distinct flavor and texture.
For example, Neapolitan pizza from Italy is known for its soft and chewy crust, while Greek pizza is known for its crispy crust and toppings like feta cheese and olives. You can also try pizza from India, Japan, or even Mexico, which all have their own unique toppings and flavors.
Trying different types of pizza from around the world is a great way to expand your palate and discover new flavor combinations that you may not have tried before. So, next time you're craving pizza, why not try something new and explore different types of pizza from around the world? It's a fun and delicious way to broaden your horizons.
Pizza in Turkey
Turkish cuisine uses lamb Meat, followed by cattle and Chicken Meat, plus many local vegetables. These include garlic, Potatoes, zucchini, Tomato, Spinach, Onion, eggplant, cauliflower, Green Beans, chickpeas and lentils.
Take a look at some of the other pizzas from Turkey here.
Sucuc Sausage Pizza at a glance

| | |
| --- | --- |
| Origin | Turkey |
| Type | Meat |
| Sauce | Tomato Sauce |
Sucuc Sausage Pizza Recipe
Below we've created a recipe for you to make a delicious homemade Sucuc Sausage Pizza whether it be in your wood fired pizza oven or on a pizza stone in your oven.
Preparation time

| | |
| --- | --- |
| Dough | 2 hours |
| Assembly | 10 minutes |
| Baking | 12-20 minutes |
Sucuc Sausage Pizza Ingredients
Choose enough of the toppings that you will need for the amount of pizzas you plan to make. The pizza sauce and dough ingredients below are designed for 3-4 pizzas, so add more or less, if required.

Simple Pizza dough
1 cup (250 ml) luke-warm water
2 2/3 cups (400 grams) pizza flour
2 tsps (7 g sachet) dried yeast
3 tbsps (1/4 cup) virgin olive oil
Two tsps salt
Sucuc Sausage Pizza Toppings
Toppings used in this pizza recipe, are;
Sucuc Sausage
Feta
Onion
Garlic
Pepper
Salt
Parsley

Simple Tomato Pizza Sauce
1 can (15oz/420g) tomatoes, whole or crushed
1 can (6oz/170g) tomato paste
2 large garlic cloves
1/4 a small onion
1 tbsp dried Italian herbs
1 tsp salt
Want to try a different sauce? See our article on the different types of pizza sauces.
TIP
You can click on any of the tags at the bottom of this page, to find other pizzas besides Sucuc Sausage Pizza, that use that topping.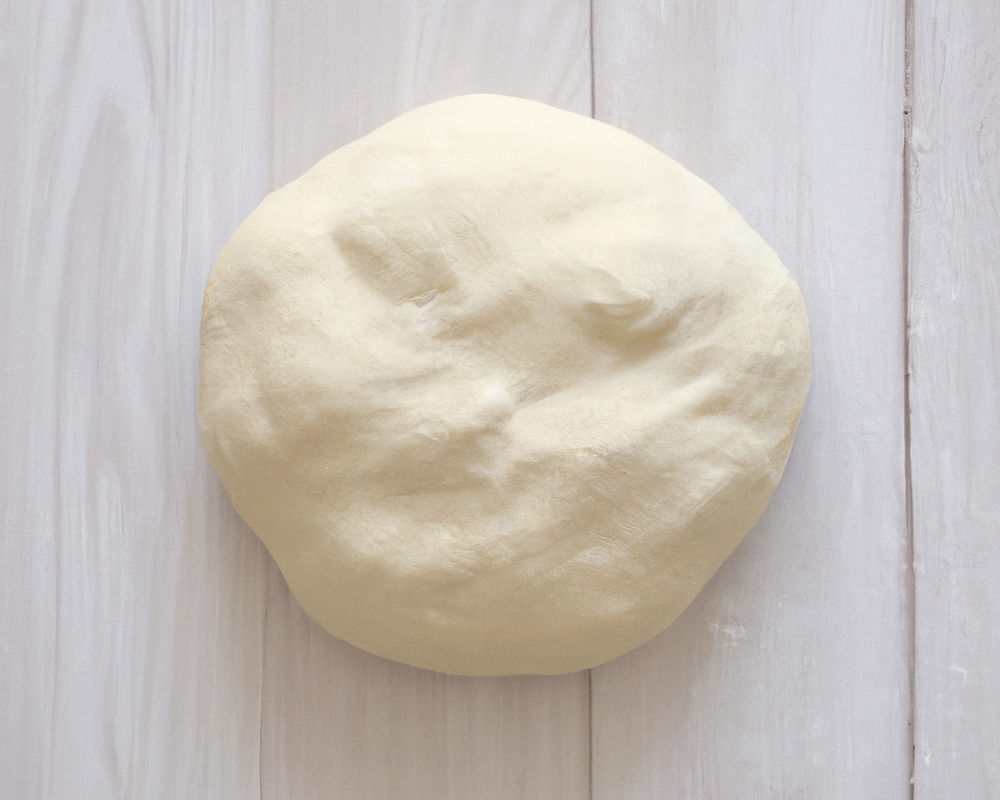 Pizza Dough Method
Either make your own pizza dough following the simple steps below, or buy a premade pizza base at your local store.
Whisk the lukewarm water and yeast in a plastic or glass jug. Let the mixture stand for approx. five minutes.
Add the salt and flour in a large bowl. Create a hollow centre in the flour. Slowly pour the liquid yeast mixture and oil.
Using your hands or a mixer, mix the dough until smooth. Pour dough on a lightly floured work surface and then knead by hand for five minutes.
Place dough into lightly oiled bowl and cover with plastic wrap. Sit in a warm place for roughly 30 minutes to an hour, to rise until it doubles in size.
Fold the dough out onto a lightly floured surface. Knead gently by hand for around five minutes or until smooth.
Divide the dough roughly into equal amounts. Roll out pizza bases for the desired size.
Spread some flour on kitchen bench before rolling, in order to prevent sticking.
TIP: We have other dough recipes if you would like to try your hand at sourdough, poolish or more.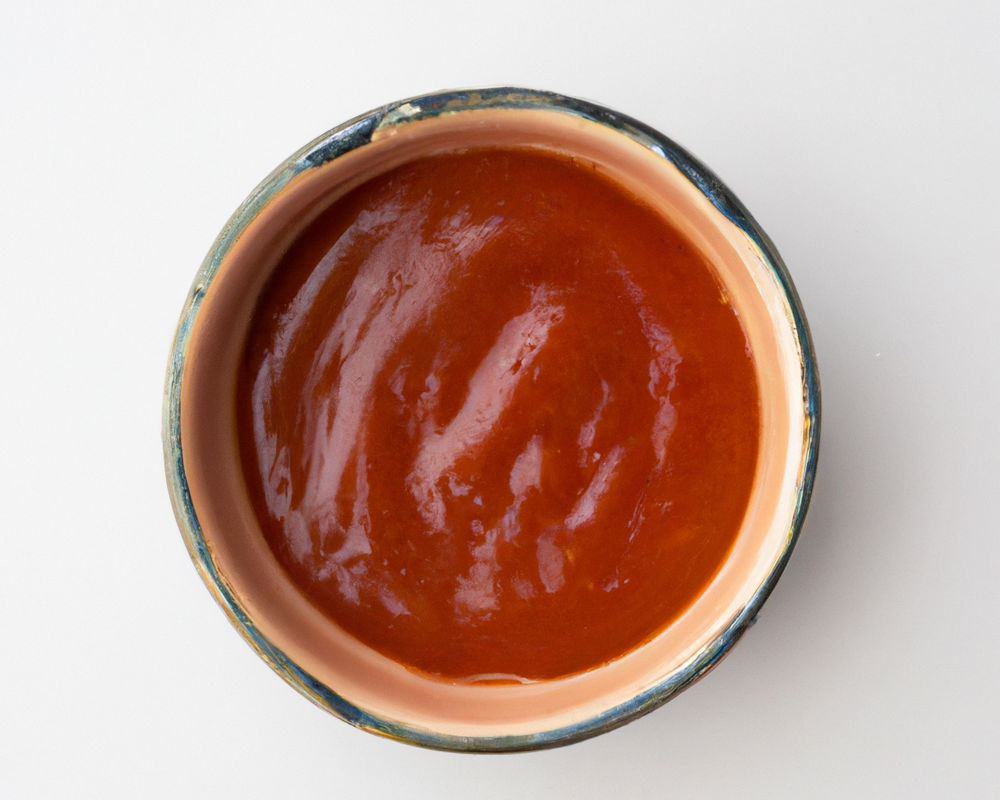 Tomato Pizza Sauce Method
Purchase a bottle of pizza sauce at your local supermarket, It takes around five minutes to make this yummy pizza sauce following the simple steps below.
Combine all ingredients in a large bowl.
Pizza sauce should be reasonably smooth.
Let sit in the bowl for 5 minutes.
Your pizza sauce is now ready to use.
You can keep in the fridge for up to 3 days.
You can add a splash of olive oil for a great taste.

Preparing Sucuc Sausage Pizza
Start by heating your oven to at least 450 degrees.
Spread out your dough on a well floured surface.
If you have a pizza peel, flour the peel and create your pizza on it.
Start by spreading the sauce all over the base. This pizza uses Tomato Sauce. Spread the Tomato Sauce Thinly yet evenly, leaving a margin for the crust.
Add the largest toppings first – typically meat or seafood, then the smaller toppings.
Add cheese last, and sprinkle it all over to help keep the toppings in place when it melts.
This pizza has the following toppings:
Sucuc Sausage
Feta
Onion
Garlic
Pepper
Salt
Parsley
Whilst this pizza is awesome by itself, yet why not try it with other pizza types?
Oven time
Put the Sucuc Sausage pizza on the middle shelf of the oven and set a timer for 10 minutes.
After approximately 10 minutes, open oven door and check on pizza.
The pizza should be done within roughly 15 minutes. Always cook to personal tastes.

About Parsley
Parsley is popular in European, British and Middle Eastern food. Parsley is popular thanks to the fresh and grassy flavours, which works well in Creamy sauces, salsas or pestos, and used as a garnish.
As well as fresh, Parsley is also sold dried, which is more muted in flavor than fresh. Italian parsley is available year-round and is easy to grow at home.

Pizza Tools
When making Sucuc Sausage Pizza, it's always handy to have the right pizza making tools. Here's the basic pizza tools that I always suggest…
Measuring Cups
Pizza making is all about precision, so having a full set of both wet and dry measuring cups on hand is critical. It is so important when making pizza dough to accurately measure all your ingredients.
Measuring Cups
Pizza making is all about precision. Having a set of both dry and wet measuring cups on hand is vital to accurately measure all your ingredients.
Pizza Steel
Very similar to a pizza stone, a pizza steel is made of, you guessed it, steel. It's a great modern method to heat pizza well in a normal oven.

Feta
Popular for its salty, tangy taste, Feta ranges from very soft to semi-hard in texture. Feta was invented by the Greeks, however modern Feta can be found being made all over the globe.
Feta gets its taste from being salted through immersion in salty water, maturing for a minimum of two months. Blocks of Feta are often stored and sold still in the brine.
Pizza Care
Need advice on storing pizza. Here goes!
Freezer guide
You can store leftover pizza in the freezer for up to 3 months. Reheat from frozen as directed above until heated through.
Store in the fridge
Leftover slices of pizza may be kept in an airtight container in the fridge for up to 3 days.
Warm in the center of a 450 degree F oven for approximately 6 minutes, on a pizza stone if possible, until heated through. See our article on reheating pizza for more.

Pizza making FAQ
Want to know how to make great pizza at home? Here are some helpful answers to the most frequently asked questions.
How much protein is in pizza?
Protein is an essential component of good health, and you should ensure that every meal has a protein source. The average pizza slice has 12 grams of protein, making it a good source for that day.
What is the most expensive pizza in the world?
The most expensive pizza in the world is the Louis XIII, a small pizza from Salerno, Italy, with a diameter of 20 cm and served for two people. It is served in your home with a catering team formed by pizza chef, Renato Viola, a sommelier and a chef. The entire preparation is carried out on the site, with the exception of the dough that occurs 72 hours before. A bargain at only US$12,000.
How long to knead pizza dough in mixer?
When making pizza dough, you can use a mixer for up to 5-6 minutes. Any longer than that you risk making it too thin to be useful.
Have you made Sucuc Sausage Pizza?
Sucuc Sausage Pizza , did you love it or hate it? Tag us on our Pinterest, Facebook or Twitter and let us know what you thought of it! I'd love to know.
Featured image: Source