Sushi
This pizza is made using rice dough.
Created as described, this type of pizza has a distinctive flavor paired with a fanciful scent to enjoy.
Rice Dough
If you enjoy a tasty Seafood pizzas with a Mayonnaise pizza sauce then you my friend are in luck with this one.
Experimenting with different pizza toppings is a great way to discover new and exciting flavor combinations! The possibilities are endless, from classic toppings like pepperoni and mushrooms, to more adventurous options like BBQ chicken and pineapple.
By trying different pizza toppings, you open yourself up to a world of new tastes and textures that you may have never considered before. Plus, it can also be a great way to try new foods and ingredients that you may have been hesitant to try in other dishes. Also by experimenting with different topping combinations you can create a pizza that truly suits your personal taste and preferences. You might be surprised how much you enjoy a topping you've never tried before.
Plus, it's just plain fun! There's nothing quite like biting into a slice of pizza loaded with your favorite toppings and realizing you've created your perfect meal. So go ahead and be daring, try something new, and don't be afraid to experiment with different pizza toppings!
Pizza in Canada
Pizza is big in Canada. In a recent study, 45% of Canadians indicated that they want more authentic pizzas. However, they also want to try new things; 22% stated that they're more interested in trying pizza with unique toppings or ingredients.
Take a look at some of the other pizzas from Canada here.
Sushi Pizza at a glance

| | |
| --- | --- |
| Origin | Canada |
| Type | Seafood |
| Sauce | Mayonnaise |
Sushi Pizza Recipe
There is a recipe below for you to make a Sushi Pizza whether it be in your wood pizza oven or on a pizza stone in your oven.
Preparation time

| | |
| --- | --- |
| Dough | 2 hours |
| Assembly | 10 minutes |
| Baking | 12-20 minutes |
Sushi Pizza Ingredients
Get enough of the toppings that you will need for the amount of pizzas you plan to make. The pizza sauce and dough ingredients below are designed for 3-4 pizzas, so add more or less, if required.

Simple Pizza dough
2 tsps (7 g sachet) dried yeast
1 cup (250 ml) luke-warm water
2 2/3 cups (400 grams) pizza flour
Two tsps salt
3 tbsps (1/4 cup) virgin olive oil
Sushi Pizza Toppings
Toppings used in this pizza recipe, are;
Sliced Salmon
Crab
Tuna
Sliced Avocado
Wasabi

Simple Tomato Pizza Sauce
1 can (15oz/420g) diced or crushed tomatoes
1 (6oz/170g) can of tomato paste
2 cloves of garlic
1 tsp salt
1/4 small onion
1 tbsp dried Italian herbs
Want to try a different sauce? See our article on the different types of pizza sauces.
TIP
You can click on any of the tags at the bottom of this page, to find other pizzas besides Sushi Pizza, that use that topping.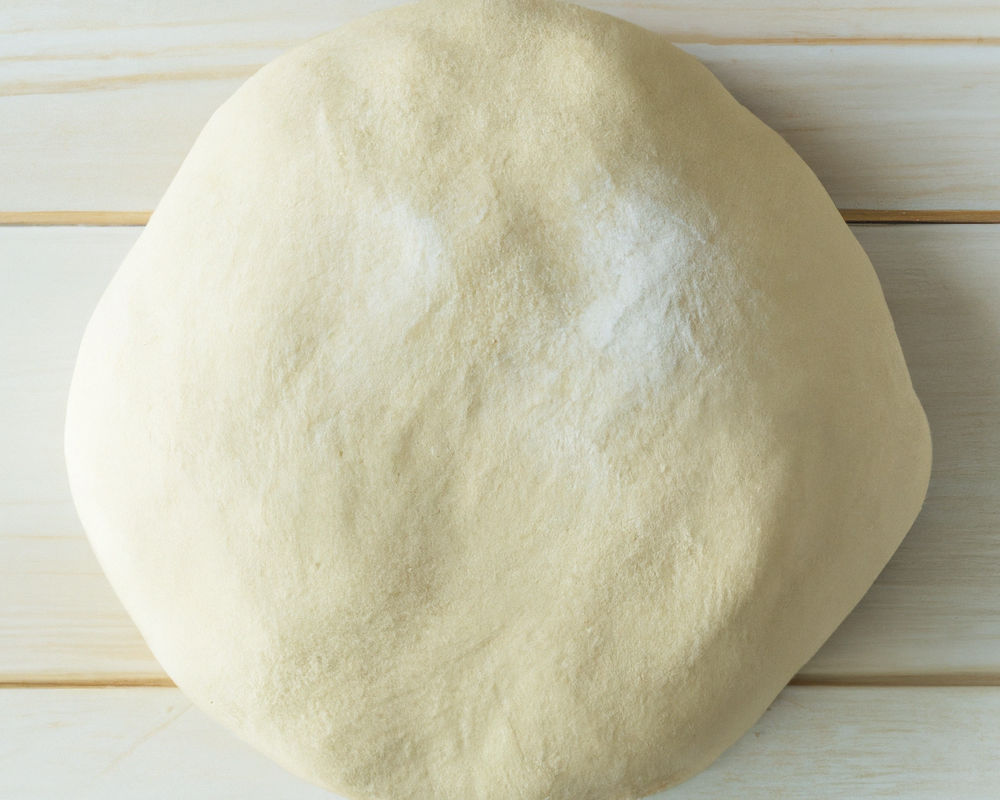 Pizza Dough Method
You purchase a premade pizza base at your local store, or if you have time, make your own homemade dough following the simple steps below.
Whisk yeast and lukewarm water in glass or plastic container. Let stand for approximately 5 minutes.
Add flour and salt in a large bowl. Create a well in the centre of the flour. Pour in the liquid yeast mixture and the oil.
Using your hands or a mixer, mix the dough until smooth. Pour dough on a lightly floured work surface and then knead by hand for five minutes.
Place dough into lightly oiled bowl and cover with plastic wrap. Sit in a warm place for roughly 30 minutes to an hour, to rise until it doubles in size.
Fold the dough out onto a lightly floured surface. Knead gently by hand for around five minutes or until smooth.
Spread some flour on kitchen bench before rolling, in order to prevent sticking.
Divide the dough roughly into equal amounts. Roll out pizza bases for the desired size.
TIP: We have other dough recipes if you would like to try your hand at sourdough, poolish or more.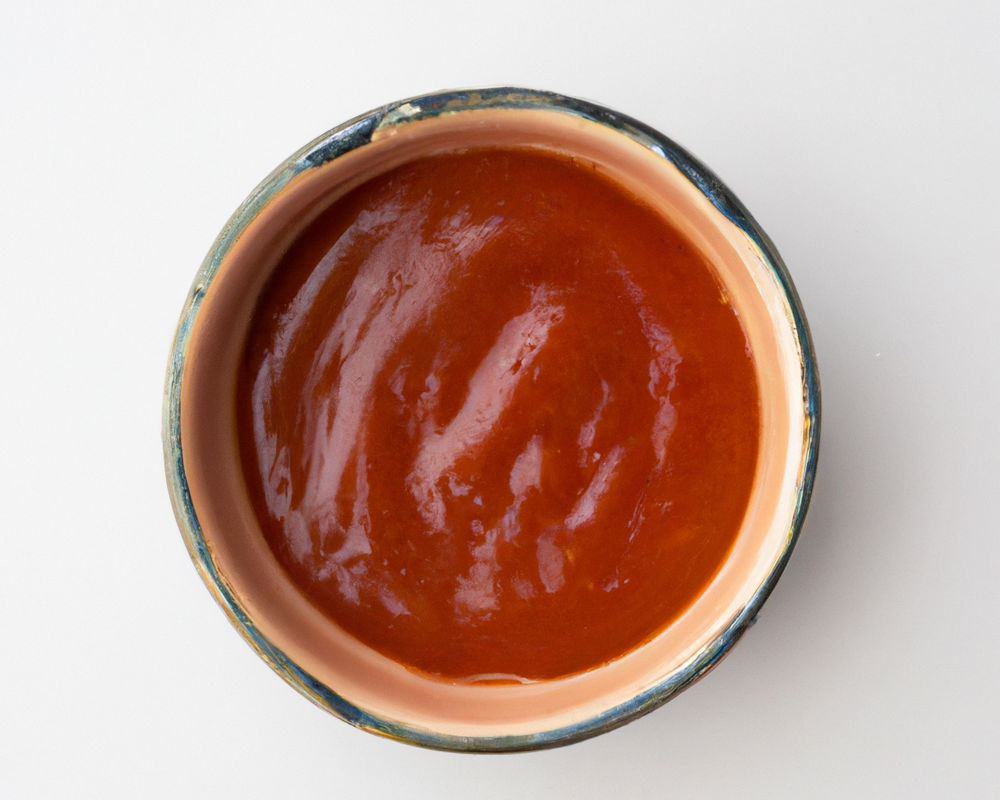 Tomato Pizza Sauce Method
You can either make your own pizza sauce following the simple steps below, or you can purchase a pizza sauce at your local store.
Mix ingredients in a large bowl.
Pizza sauce should be reasonably smooth.
Let sit in the bowl for 5 minutes.
Your sauce is now ready to add to your pizza bases.
Sauce will last up to 3 days in fridge.
Use a ladle or back of a serving spoon to spread the sauce onto your freshly made dough, ensuring you don't damage the dough.

Preparing Sushi Pizza
Preheat your oven to roughly 500 degrees.
Roll out the dough to either slightly smaller than your pizza stone or tray.
Alternatively, if you have a pizza peel, roll out to be smaller than that.
You start by spreading the sauce around. This pizza calls for Mayonnaise. Spread the Mayonnaise evenly using the back of a large spoon or ladle.
Then start adding the largest ingredients, then work your way down. The last is any cheese topping, such as Mozzarella, which you should evenly cover the other toppings with, and then finally any herbs.
Toppings to put on this pizza are;
Sliced Salmon
Crab
Tuna
Sliced Avocado
Wasabi
Whilst this pizza is excellent on its own, or why not with another style of pizza?
Cooking time
Put the Sushi pizza in oven, and set alarm for ten minutes.
After 10 minutes, open the door and see how cooked pizza is.
Pizza should be ready within 15 minutes. However, allow it to cook to personal taste.

About Tuna
Tuna are eight different species varying in colour and size. A remarkable and impressive fish, Tuna is a nomadic species, which is found throughout the world's oceans.
Tuna can be eaten fresh or canned. Tuna loin is commonly eaten raw or seared and lightly seasoned, while canned tuna is precooked for a long time and often prepared heavily dressed.

Pizza Tools
When making Sushi Pizza, I always recommend that you use what you have available, without spending lots of money. My basic pizza tool list is…
Wooden Rolling Pin
Many people prefer hand stretching, however every cook really should have a good wooden roller nearby too.
Mesh Sieve
You will find having a seive such a useful element for pizza making as well as all your baking. It's great to filter all flours through a fine mesh sieve, to make sure they're ready for use.
Bench Scrapers
Good quality metal or plastic bench scrapers make it so much esier to both cut your dough, and scrape your bench. I prefer plastic to avoid scratching my bench.

Mayonnaise
Mayonnaise (aka Mayo) typically contains Oil, eggs, and an acid, such as Vinegar or lemon Juice. There are a few healthy elements to Mayo, such as vitamin E, for heart health, and vitamin K, for blood clotting. It can also be made with healthy omega-3 fatty acids.
Whilst not a typical ingredient, Mayonnaise goes really well with any Pizza that has savory toppings and Tomato sauce base. It's great on a meatlovers, Pepperoni pizza or four cheese pizza.
Pizza Facts
These facts will interest you.
We love maths
There is a mathematical theorem named after pizza cutting. The pizza theorem is so called because it mimics a traditional pizza slicing technique. It states that the equality of two areas that arise when one partitions a disk in a certain way.
Largest pizza delivery
The largest pizza delivery was organised by Pizzas 4 Patriots (USA), who sent 30,000 pizzas with DHL Express to the United States Armed Forces, in Kandahar Airfield, Bagram Airbase and Camp Bastion, Afghanistan, on 4 July 2012. The 12 inch pizzas were made by Great Kitchens, Inc. in Illinois in June 2012.
Salami in space
Pizza Hut made history when they sent a 6-inch salami pizza via a Russian rocket to the International Space Station. Russian cosmonaut Yuri Usachov munched on the treat and even took marketing photos.

Pizza making FAQ
Below we've compiled the most common pizza making questions and provided expert answers. Are you looking for how to make delicious pizza at home? Please read on!
How to keep pizza from sticking to stone?
The best way to avoid pizza sticking to a pizza stone is to ensure the base has plenty of flour or polenta between the pizza and the stone.
How to preheat oven for pizza?
To preheat an oven before pizza, put it on the highest temperature for at least 30 minutes prior to adding your pizzas.
When making a fruit pizza what can I put on the fruit so it will not turn brown?
You can add lemon juice as an acid on top of fruits to prevent them browning, however I often find the question should be more about when to put the fruit on. A lot of times, you can cook the pizza with all the other toppings, and then add the fruit as soon as you remove it from the oven. This way, the fruit heats quickly from the pizza, but doesn't get a chance to burn in the oven.
Have you made Sushi Pizza?
Sushi Pizza , good or bad Tag us on our Pinterest, Facebook or Twitter and let us know what you thought of it! I'd love to know.
Featured image: Source