Sushi
Originating from Japan, this Sushi pizza is a tasty seafood pizza you may enjoy.
Baked with love, the below pizza boasts an exquisite taste paired with a ideal scent.
Rice crust
If you're in the mood for a Seafood pizza with Soy sauce then this is the sign you have been waiting for.
Making pizza at home is a great way to have fun and get creative in the kitchen! One reason is that it allows you to personalize your pizza to your exact taste preferences. You can make it as big or small as you want, choose your crust thickness, and top it with all your favorite ingredients.
Another reason is that it can be a great activity to do with friends and family. Everyone can gather around and make their own personal pizzas, making it a fun and interactive experience. Plus, it's also a cost-effective way to enjoy pizza, you can make a large amount of pizza at the same time and store them for later, or even freeze them and enjoy later.
Finally, making pizza at home can also be a fun way to get kids involved in the kitchen and teach them about cooking and food. Making pizza at home is a fun and delicious way to bond with loved ones, and it's also a great way to explore new flavors and ingredients. So, next time you're craving pizza, why not try making it at home?
Pizza in Japan
Pizza is very popular throughout Japan, and they offer the classic flavours, as well as a number of Japanese takes on pizza. Popularity grew in the 1970's, when family-oriented Pizza chain restaurants spread across Japan.
Take a look at some of the other pizzas from Japan here.
Sushi Pizza at a glance

| | |
| --- | --- |
| Origin | Japan |
| Type | Seafood |
| Sauce | Soy Sauce |
Sushi Pizza Recipe
There is a recipe below for you to make a Sushi Pizza whether it be in your wood fired pizza oven or your usual oven.
Preparation time

| | |
| --- | --- |
| Dough | 2 hours |
| Assembly | 10 minutes |
| Baking | 12-20 minutes |
Sushi Pizza Ingredients
Choose enough of the toppings that you will need for the amount of pizzas you plan to make. The pizza sauce and dough ingredients below are designed for 3-4 pizzas, so scale up or down, based on your requirements.

Simple Pizza dough
1 cup (250 ml) luke-warm water
400 g (2 2/3 cups) 00 or pizza flour
2 tsps (7 g sachet) dried yeast
3 tbsps (1/4 cup) olive oil
2 tsps salt
Sushi Pizza Toppings
Toppings used in this pizza recipe, are;

Tomato Pizza Sauce
1 small can (6oz/170g) tomato paste
1 can (15oz/420g) crushed or diced tomatoes
Two garlic cloves
1 tbsp dried Italian herbs
1 tsp salt
1/4 small brown onion
Want to try a different sauce? See our article on the different types of pizza sauces.
TIP
You can click on any of the tags at the bottom of this page, to find other pizzas besides Sushi Pizza, that use that topping.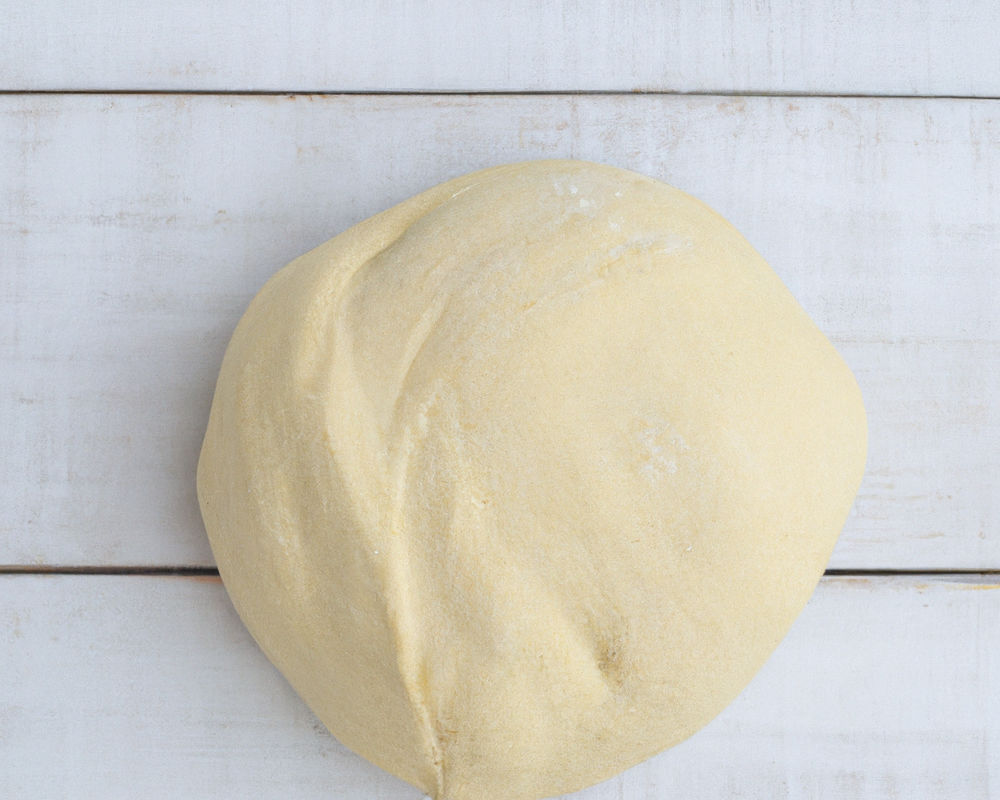 Pizza Dough Method
If you don't have much time, grab a premade pizza base at your local grocery store, or craft your own homemade pizza dough following the simple steps below.
Whisk yeast and lukewarm water in a jug. Stand for around five minutes.
Add flour and salt in a large bowl. Create a well in the centre of the flour. Pour in the liquid yeast mixture and the oil.
Using a spatula, or your hands, mix the dough really well until smooth. Turn out dough onto a lightly floured work surface and knead for five minutes.
Lightly oil a bowl, and place dough in it and cover with plastic wrap. Leave in a warm place to rise for 30 minutes to an hour, or until it doubles in size.
Turn dough out onto a lightly floured surface and knead gently for another 5 minutes or until smooth.
Divide the dough into balls, and roll out bases to desired size.
Sprinkle a little flour on the bench before rolling to prevent dough from sticking.
TIP: We have other dough recipes if you would like to try your hand at sourdough, poolish or more.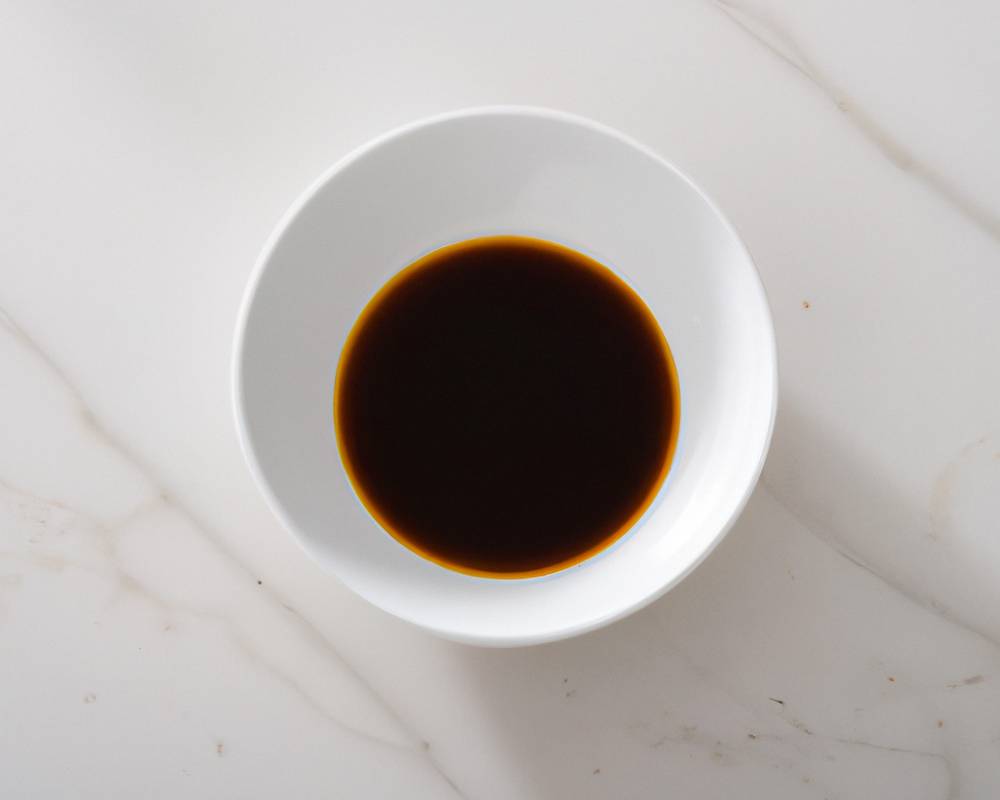 Soy Sauce
There's no big secret method here, just use soy sauce as it is.
There are two methods here.
First is dip toppings in soy sauce before adding to pizza.
Secondly, spread soy sauce direct on base.
If you would rather thickened, add small dash of cornstarch or flour and water.
Give your pizza sauce a spicy kick by adding some chilli or sweet chilli sauce to the recipe.

Preparing Sushi Pizza
Switch oven on to at least 450 degrees and preheat for at least 30 minutes.
Stretch out dough into a circle, on a floured surface.
If you are using a pizza steel or stone, make sure it is preheating in oven.
Now it's time to add the sauce. This recipe calls for Soy Sauce. Spread the Soy Sauce around the pizza base, leaving a gap at edges.
Add your ingredients in size, from the largest to smallest.
Cheese should be sprinkled on at the end.
Toppings for this pizza are;
I find this pizza very good by itself, yet why not enjoy it with a simple side dish?
Baking
Put the Sushi pizza on the middle shelf of the oven and wait for approximately 10 minutes.
After roughly 10 minutes, check on the pizza.
Pizza should be ready within 15 minutes. However, allow it to cook to personal taste.

About Salmon
One of the most popular types of fish in the world, Salmon is extremely versatile and used in just about every kind of dish that fish is found in. Salmon is a popular fish with high levels of protein, vitamin B12 and omega-3 fatty acids. Omega-3 fatty acids in particular make Salmon one of the healthiest seafoods.
The word "Salmon" comes from the Latin salmo, which in turn might have originated from salire, meaning "to leap".

Pizza Tools
When making Sushi Pizza, I always recommend that you use whatever kitchen items you have. My basic pizza tools are…
Pastry Brush
A pastry brush is vital if you need to ever coat your dough in water, oil, eggs or more. They are cheap to have and very handy to use.
Pastry Brush
If you ever coat your dough in water, oil, eggs or more, then you need a pastry brush. These brushes tend to be cheap to have and very handy to use.
Kitchen Scales
Do you have quality digital kitchen scales? It's a great tool for any chef or pizza cook.

Seaweed
Seaweed is an increasingly popular topping for pizza, but it's more than just a tasty addition. Seaweed has been used since ancient times as a food source and medicine, and its uses are growing.
Not only can it add a unique flavor to your favorite pizzas, but the health benefits of seaweed make it an excellent choice for toppings.
Pizza Facts
Here are a few interesting pizza facts…
The first pizzeria in the US
The first pizzeria in the US opened in 1905 in Manhattan. Italian-American Gennaro Lombardi started his mini-pizza business at his street-front shop. Sadly, the shop no longer stands where it was, however Lombardi's are still operating with the same oven it used upon opening.
That's alot of pizza
There are over 61,000 pizzerias trading in the USA.
Chill out
In 2020, over 377,000 tons of frozen pizza were sold in Germany.

Seafood Pizzas
Keen on seeing more than Sushi pizza? We have plenty of other Seafood pizza recipes to look at, as well. Enjoy!

Pizza making FAQ
Want to make delicious pizzas at home? Here are some expert answers to some of the most common pizza making questions.
When did pizza delivery start?
The first ever recorded pizza delivery occurred in 1889, when Queen Margherita of Savoy fell ill after eating rotten food in Naples. The Queen and her husband, King Umberto I of Italy, were hungry and requested that authentic Italian pizza be sent to them.
How to eat pizza with acid reflux?
Try eating low fat pizza, and reduce the amount of cheese and tomato sauce; the two worst culprits for acid reflux in a pizza.
How long to air fry pizza?
You can air fry a pizza in around 7-8 minutes, if your air fryer can cook at 380 degrees.
Have you made Sushi Pizza?
We're eager to hear your thoughts on Sushi Pizza , did you love it or hate it? Tag us on our Pinterest, Facebook or Twitter and let us know what you thought of it! I'd love to know.
Featured image: Source