Suvlaki
Suvlaki Meat is little grilled pork steaks
This pizza is an creative take on a classic souvlaki with lamb, fetta and olives, topped off with rockets and tzatziki dressing. Any leftver tzatzi makes for a delicous dip or salad dressing the next day.
Souvlaki pizza is a fusion of Greek and Italian cuisines
If you like Meat pizza with Greek Yoghurt pizza sauce get ready for hunger pains.
Pizza is a delicious food all around the world, but have you ever thought about branching out and trying different types of pizza from different cultures? Each country has their own unique take on pizza that offers a distinct flavor and texture.
For example, Neapolitan pizza from Italy is known for its soft and chewy crust while Greek pizza is known for its crispy crust and toppings like feta cheese and olives. You can try pizza from India, Japan, or even Mexico, which all have their own unique toppings and flavors.
Trying different types of pizza from around the world is a great way to expand your palate and discover new flavor combinations you may not have tried before. So next time you're craving pizza, why not try something new and explore different types of pizza from around the world?
Pizza in Greece
Most Greeks use more olive Oil than Italians on their pizza, and they also use a different type of Tomato for the base. Greek pizzas are usually cooked in an electric not wood fired oven, and cooked at lower temperatures.
Take a look at some of the other pizzas from Greece here.
Suvlaki Pizza at a glance

| | |
| --- | --- |
| Origin | Greece |
| Type | Meat |
| Sauce | Greek Yoghurt |
Suvlaki Pizza Recipe
There is a recipe below for you to make a Suvlaki Pizza using a pizza oven or your kitchen oven.
Preparation time

| | |
| --- | --- |
| Dough | 2 hours |
| Assembly | 10 minutes |
| Baking | 12-20 minutes |
Suvlaki Pizza Ingredients
Buy enough pizza toppings for the amount of pizzas you plan to make. The pizza sauce and dough ingredients below are designed for 3-4 pizzas, so add more or less, if required.

Simple Pizza dough
250 ml (1 cup) lukewarm water
2 2/3 cups (400 grams) 00 fine flour
7 grams (2 tsps) dried yeast
1/4 cup (3 tbsp) olive oil
2 tsps salt
Suvlaki Pizza Toppings
Toppings used in this pizza recipe, are;
Suvlaki Meat
Feta
Red Onion
Lemon Juice
Tzatziki Sauce
Mint
Black Pepper
Salt
Garlic

Easy Tomato Pizza Sauce
1 can (15oz/420g) crushed or diced tomatoes
1 small can (6oz/170g) tomato paste
Two garlic cloves
1 tbsp dried Italian herbs
1 tsp salt
1/4 small brown onion
Want to try a different sauce? See our article on the different types of pizza sauces.
TIP
You can click on any of the tags at the bottom of this page, to find other pizzas besides Suvlaki Pizza, that use that topping.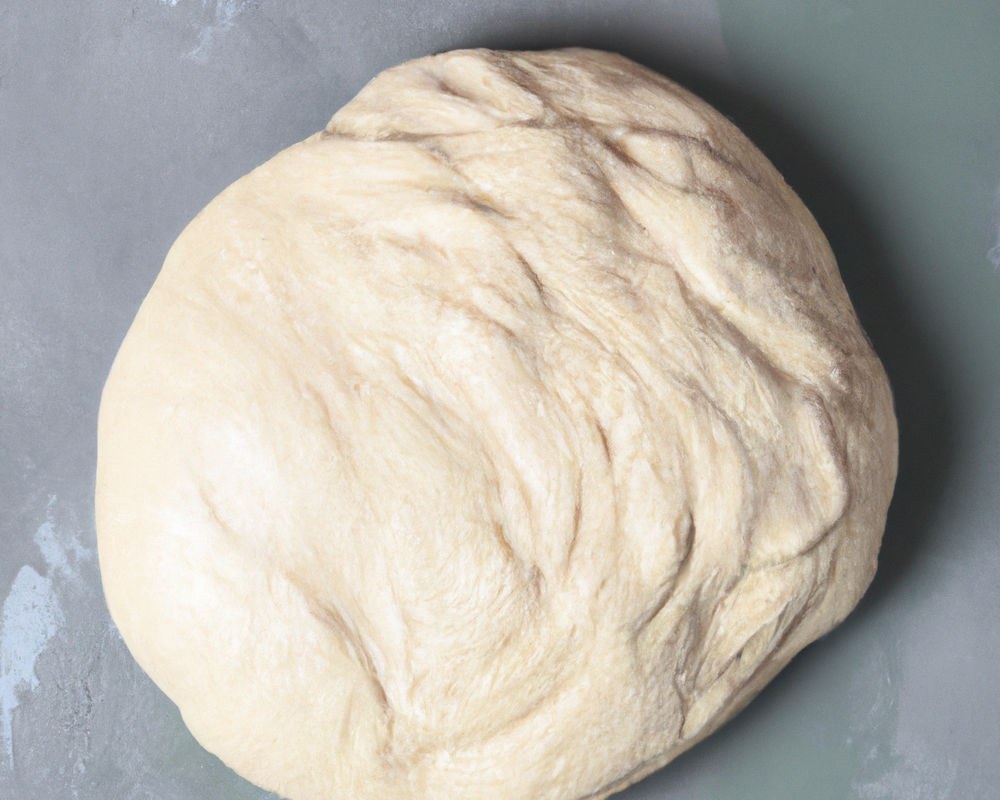 Pizza Dough Method
Either make your own pizza dough following the simple steps below, or buy a premade pizza base at your local store.
Whisk yeast and lukewarm water in a jug. Leave sitting for roughly five minutes.
Add flour and salt in a large bowl. Create a well in the centre of the flour. Pour in the liquid yeast mixture and the oil.
Using dough mixer or hands, gently mix dough until smooth. Place pizza dough on a lightly floured work surface and then knead by hand for five minutes.
Lightly oil a bowl, and place mixture in and cover with plastic wrap. Leave in a warm place to rise until the dough doubles in size.
Pour dough mix out onto a clean, floured surface. Now hand knead gently for another five minutes.
Divide dough mixture into equal sized balls. Hand stretch or roll out the bases to the expected size.
Spread some flour on kitchen bench before rolling, in order to prevent sticking.
TIP: We have other dough recipes if you would like to try your hand at sourdough, poolish or more.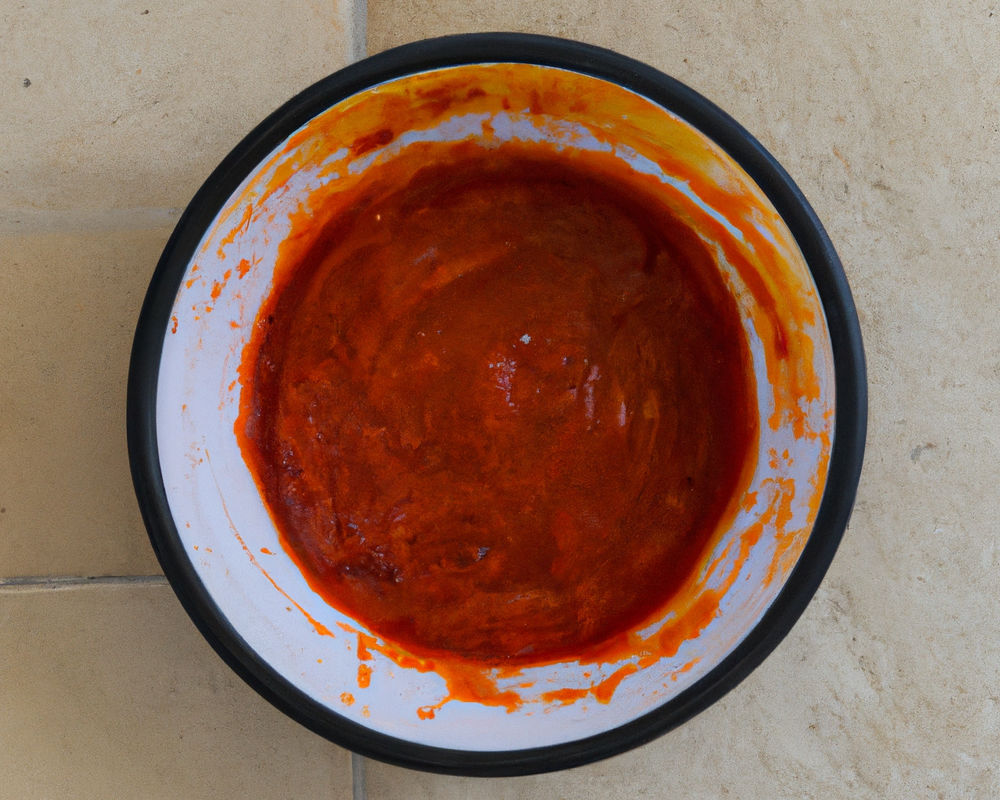 Tomato Pizza Sauce Method
Purchase a bottle of pizza sauce at your local shop, It takes around five minutes to make this tasty pizza sauce following the simple steps below.
Blend all sauce ingredients in a large bowl.
Ensure all ingredients are mixed together well.
Keep mixture sitting for five minutes.
Your sauce is now ready to add to your pizza bases.
Sauce will last up to 3 days in fridge.
Don't forget that you can always add salt and pepper to taste.

Preparing Suvlaki Pizza
Switch oven on to at least 450 degrees and preheat for at least 30 minutes.
Stretch out dough into a circle, on a floured surface.
If you are using a pizza steel or stone, make sure it is preheating in oven.
Now it's time to add the sauce. This recipe calls for Greek Yoghurt. Spread the Greek Yoghurt around the pizza base, leaving a gap at edges.
Add your ingredients in size, from the largest to smallest.
Cheese should be sprinkled on at the end.
Toppings for this pizza are;
Suvlaki Meat
Feta
Red Onion
Lemon Juice
Tzatziki Sauce
Mint
Black Pepper
Salt
Garlic
Whilst this pizza is good by itself, yet why not pair it with another pizza as well?
Baking time
Put the Suvlaki pizza in the middle of your oven (on a stone if you have one) and set timer for 10 minutes.
After roughly 10 minutes, check on the pizza.
Pizza should be ready within 15 minutes. However, allow it to cook to personal taste.

About Black Pepper
Ground, dried, and cooked Peppercorns have been used for hundreds of years, both as traditional medicine and for flavour. Black Pepper is the world's most traded spice, and is one of the most common Spices added to cuisines around the world.
Peppercorns and the ground Pepper derived from them may be described simply as Pepper, or more precisely as Black Pepper (cooked and dried unripe fruit), Green Pepper (dried unripe fruit), or white Pepper (ripe fruit Seeds).

Pizza Tools
When making Suvlaki Pizza, it's always handy to have the right pizza making tools. Here's what items I always recommend…
Mesh Sieve
You will find having a seive such a useful element for pizza making as well as all your baking. It's great to filter all flours through a fine mesh sieve, to make sure they're ready for use.
Bench Scrapers
Good quality metal or plastic bench scrapers make it so much esier to both cut your dough, and scrape your bench. I prefer plastic to avoid scratching my bench.
Measuring Cups
Pizza making is all about precision, so having a full set of both wet and dry measuring cups on hand is critical. It is so important when making pizza dough to accurately measure all your ingredients.

Tzatziki
Tzatziki is a classic Greek appetizer made from thick strained Greek Yogurt, garlic, cucumber, fresh dill and olive Oil. Sometimes lemon Juice or Vinegar is added for taste.
Tzatziki was first made during the Ottoman Empire (also known as the Turkish Empire) sometime in the 15th century.
Storage Tips
Here are a few storage tips, if you have any dough or pizza left over after the meal.
Store in the fridge
Leftover slices of pizza may be kept in an airtight container in the fridge for up to 3 days.
Reheating pizza
Warm in the center of a 450 degree F oven for approximately 6 minutes, on a pizza stone if possible, until heated through. See our article on reheating pizza for more.
Freezer guide
You can store leftover pizza in the freezer for up to 3 months. Reheat from frozen as directed above until heated through.

Pizza making FAQ
Want to know how to make fantastic pizza at home? Here are some helpful answers to the most frequently asked questions.
What is double cut pizza?
A double cut pizza is exactly as it sounds. Say your large pizza normally gets cut into 8 slices. A double cut pizza will be 16 slices. So double the cuts (and resulting pizza slices).
How many carbs in pizza sauce?
For every 100 grams of pizza sauce, there are roughly 9 grams of carbohydrates.
Why didn't my pizza dough rise?
If your pizza dough hasn't risen, it's because there was little or no fermentation. A few reasons could be (a) the yeast was dead. Try using fresh yeast again and see. (b) there wasn't enough yeast – normally you need 1% to 5% of your flour weight. Try increasing the yeast percentage. (c) The conditions are too cold. You will find that it may take longer, depending how cold your kitchen is. Try placing the bowl near a sunny window perhaps?
Have you made Suvlaki Pizza?
Suvlaki Pizza will help us improve, let us know! Tag us on our Pinterest, Facebook or Twitter and let us know what you thought of it! I'd love to know.
Featured image: Source