Tandoori Chicken
Originally from India, this Tandoori Chicken pizza is a mouth watering meat pizza you will enjoy.
Baked well, the following pizza enjoys an amazing taste, matched with a incredible scent.
Always ensure you get high quality ingredients and complement them with a delicious crust for you and family to savor a scrumptious pizza meal.
If you have a taste for Meat pizzas with Tomato sauce then you'll love this.
Pizza is one of the best foods out there, and there's no denying it. But, have you ever tried experimenting with different toppings? Trust me, trying new toppings can take your pizza experience to a whole new level. From classic pepperoni and mushroom to more adventurous options like goat cheese and figs, the possibilities are endless.
Not only will you get to try new and exciting flavors, but you'll also be able to discover new combinations that you never thought were possible. So, next time you order a pizza, don't be afraid to step out of your comfort zone and try something new.
You might just be surprised by how much you end up liking it.
Pizza in India
India's pizza market is worth more than US$1.5 billion. Street pizzas are common; they use Capsicum, Tomatoes and Onions, lots of local Cheese and Sauces, and are baked on a hot griddle called a tava on a low flame until the Cheese melts.
Take a look at some of the other pizzas from India here.
Tandoori Chicken Pizza at a glance

| | |
| --- | --- |
| Origin | India |
| Type | Meat |
| Sauce | Tomato Sauce |
Tandoori Chicken Pizza Recipe
Get ready to impress your friends and family with a delicious homemade Tandoori Chicken Pizza . Below, we've created a recipe that you can use whether you're using a backyard pizza oven or a pizza stone in your oven.
Preparation time

| | |
| --- | --- |
| Dough | 2 hours |
| Assembly | 10 minutes |
| Baking | 12-20 minutes |
Tandoori Chicken Pizza Ingredients
Buy enough pizza toppings for the amount of pizzas you plan to make. The pizza sauce and dough ingredients below are designed for 3-4 pizzas, so scale up or down, based on your requirements.

Simple Pizza dough
250 ml (1 cup) lukewarm water
2 2/3 cups (400 grams) 00 fine flour
7 grams (2 tsps) dried yeast
1/4 cup (3 tbsp) olive oil
2 tsps salt
Tandoori Chicken Pizza Toppings
Toppings used in this pizza recipe, are;
Tandoori Chicken
Feta
Red Onion
Cilantro

Tomato Pizza Sauce
1 can (15oz/420g) crushed or diced tomatoes
1 small can (6oz/170g) tomato paste
Two garlic cloves
1 tbsp dried Italian herbs
1 tsp salt
1/4 small brown onion
Want to try a different sauce? See our article on the different types of pizza sauces.
TIP
You can click on any of the tags at the bottom of this page, to find other pizzas besides Tandoori Chicken Pizza, that use that topping.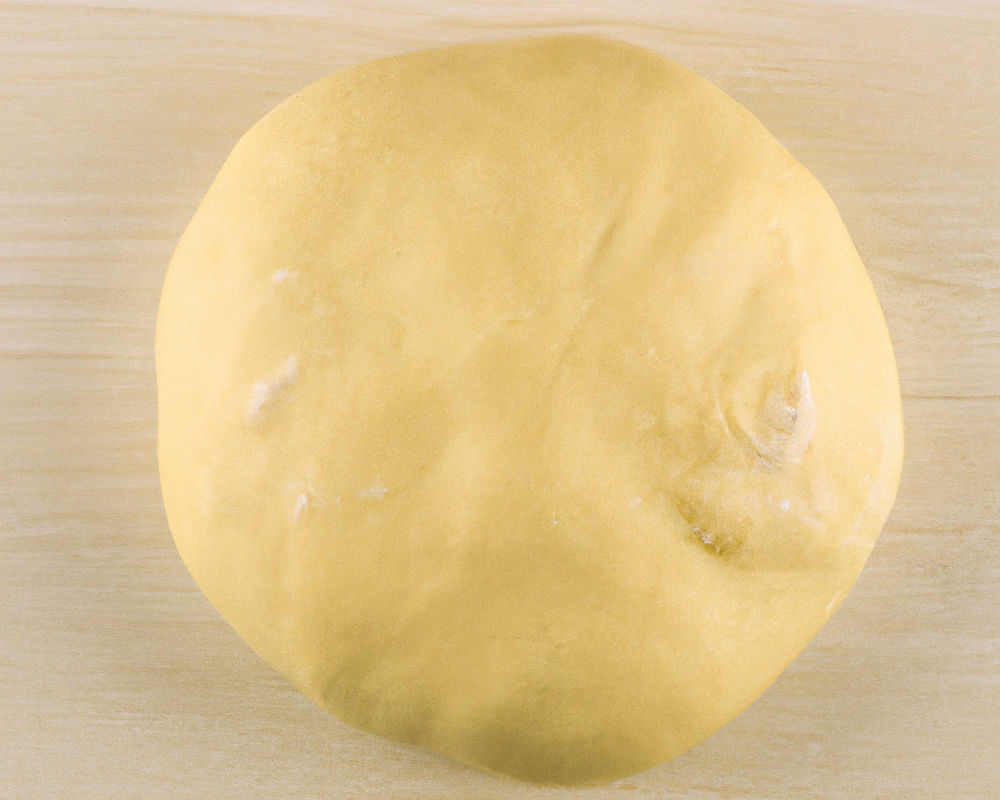 Pizza Dough Method
You can either make your own dough following the simple steps below, or you can purchase a premade pizza base at your local store.
Whisk yeast and lukewarm water in a jug. Leave sitting for roughly five minutes.
Add flour and salt in a large bowl. Create a well in the centre of the flour. Pour in the liquid yeast mixture and the oil.
Using dough mixer or hands, gently mix dough until smooth. Place pizza dough on a lightly floured work surface and then knead by hand for five minutes.
Lightly oil a bowl, and place mixture in and cover with plastic wrap. Leave in a warm place to rise until the dough doubles in size.
Pour dough mix out onto a clean, floured surface. Now hand knead gently for another five minutes.
Divide dough mixture into equal sized balls. Hand stretch or roll out the bases to the expected size.
Spread some flour on kitchen bench before rolling, in order to prevent sticking.
TIP: We have other dough recipes if you would like to try your hand at sourdough, poolish or more.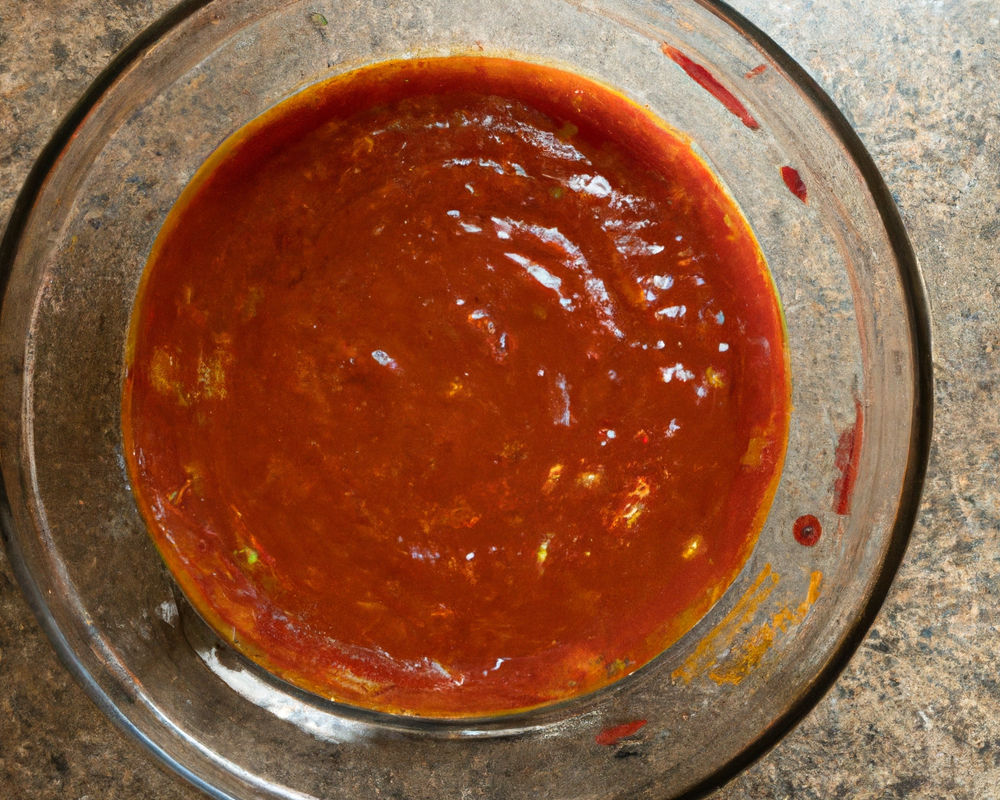 Tomato Pizza Sauce Method
Are you ready to whip up some homemade pizza sauce? Follow the steps below. If not, no worries, you can always grab a jar at the store.
Blend all sauce ingredients in a large bowl.
Ensure all ingredients are mixed together well.
Keep mixture sitting for five minutes.
Your sauce is now ready to add to your pizza bases.
Sauce will last up to 3 days in fridge.
Make the pizza-making process more efficient by preparing the sauce the day before and storing it in the refrigerator.

Preparing Tandoori Chicken Pizza
Preheat your kitchen oven to approximately 500 degrees.
Roll out the dough to either slightly smaller than your pizza stone (if you have one) or on a metal tray for the kitchen oven.
Alternatively, if you have a pizza oven, roll out to be smaller than your pizza peel.
First, spread the sauce around. This pizza calls for Tomato Sauce. Spread the Tomato Sauce evenly using the back of a large spoon or the blunt side of a knife.
You should start by adding the largest ingredients, then work your way down. The last is any cheese topping, such as Mozzarella, which you should evenly cover the other toppings with, and then finally any herbs.
The toppings to include on this pizza are;
Tandoori Chicken
Feta
Red Onion
Cilantro
This pizza is very nice on its own, or why not with another pizza variety?
Baking time
Put the Tandoori Chicken pizza in the middle of your oven (on a stone if you have one) and set timer for 10 minutes.
After roughly 10 minutes, check on the pizza.
Pizza should be ready within 15 minutes. However, allow it to cook to personal taste.

About Feta
Popular for its salty, tangy taste, Feta ranges from very soft to semi-hard in texture. Feta was invented by the Greeks, however modern Feta can be found being made all over the globe.
Feta gets its taste from being salted through immersion in salty water, maturing for a minimum of two months. Blocks of Feta are often stored and sold still in the brine.

Pizza Tools
When making Tandoori Chicken Pizza, it's always handy to have the right pizza making tools. Here's the basic pizza tools that I always suggest…
Chef Apron
OK, not really pizza related, but a good chef apron makes me feel the part when I am making my pizzas. I'd probably wear a chef hat if I got one too!
Pastry Brush
A pastry brush is vital if you need to ever coat your dough in water, oil, eggs or more. They are cheap to have and very handy to use.
Pastry Brush
If you ever coat your dough in water, oil, eggs or more, then you need a pastry brush. These brushes tend to be cheap to have and very handy to use.

Cilantro
The herb known as cilantro in North America is often called Coriander in other countries. Fresh coriander can be used interchangeably with cilantro in recipes. Purists says Cilantro is fresh plant and Coriander is the dried herb of the same plant.
Coriander spice is well known for its earthy, slightly floral flavor. This spice is available as both ground coriander or as whole Seeds. In addition to the Leaves and Seeds, coriander roots are also edible.
Strange Pizza Facts
Here are some facts about pizza.
Pizza as currency
The world's first pizza ATM went live in 2016, at Xavier University, Ohio. Customers can purchase a medium pizza using a touchscreen, which the machine then heats up and dispenses through a slot.
Most expensive pizza sold at an online auction
The "Pizza Royale 2007", created by Domenico Crolla (UK/Italy) for the premiere of Casino Royale (2007), was auctioned off for charity on eBay to an Italian lawyer for a record £2,150 US$3,321.
Longest calzone
The longest calzone came in at a whopping length of 18.22 m (59 ft 9.5 in) in July 2019. It was achieved by The Vaughan Pizza Fest and Roberto Vergalito (both Canada) at Revel Park in Vaughan, Ontario, Canada.

Meat Pizzas
Keen on seeing more than Tandoori Chicken pizza? We have plenty of other Meat pizza recipes to look at, as well. Enjoy!

Pizza making FAQ
Below we've compiled the most common pizza making questions and provided expert answers. Are you looking for how to make delicious pizza at home? Please read on!
How long do I bake my pizza?
The pizza baking times depend on the oven you are using. An average kitchen oven set to 500F should cook a pizza well in 12 to 15 minutes. A wood-fired oven hotter than 750F will cook a pizza in 2-3 minutes.
Can I use brown sugar when making pizza dough?
Yes, however I personally prefer white sugar. I feel it helps feed the yeast better, however all of pizza dough making is constant experimentation, so try it out with brown sugar and you may be surprised with the results!
How to defrost pizza dough?
You should defrost frozen pizza dough by leaving it in a warm place for at least a few hours. You can also then use the defrost mode on your microwave to speed up the process a little.
Have you made Tandoori Chicken Pizza?
We're all ears, tell us what you thought of Tandoori Chicken Pizza , good or bad Tag us on our Pinterest, Facebook or Twitter and let us know what you thought of it! I'd love to know.
Featured image: Source