Tapas
Created in Spain, this Tapas pizza is a flavorful meat pizza worth making at home.
Carefully made, this type of pizza has a appetizing taste and exotic aroma to enjoy.
Make time to choose delicious ingredients and add them to a fantastic crust for you and family to savor a scrumptious meal together.
If you enjoy a tasty Meat pizza using a Marinara sauce then you may fall in love with this pizza.
There are so many reasons why you should eat pizza! For starters, it's delicious! Pizza is a combination of savory flavors and textures, like the salty cheese, the tangy tomato sauce, and the chewy crust. But more than that, it's also comforting and satisfying.
Pizza is the perfect food for when you want something that will hit the spot and make you feel happy. Plus, it's versatile and can be customized to suit everyone's taste. You can make it healthy by adding lots of veggies, or indulge in a hearty meat-lover's pizza.
It's a food that can be enjoyed on any occasion, whether you're having a movie night with friends or a family dinner. And let's not forget about the convenience of having it delivered right to your doorstep. So don't hesitate, go ahead and treat yourself to a delicious pizza today!
Pizza in Spain
Outside of Pizza, Spain is one of the leading consumers of a Mediterranean style diet, based on olive Oil, fish, cereals and pulses, fresh vegetables and other seasonal foods.
Take a look at some of the other pizzas from Spain here.
Tapas Pizza at a glance

| | |
| --- | --- |
| Origin | Spain |
| Type | Meat |
| Sauce | Marinara Sauce |
Tapas Pizza Recipe
There is a recipe below for you to make a Tapas Pizza either in your pizza oven or your usual oven.
Preparation time

| | |
| --- | --- |
| Dough | 2 hours |
| Assembly | 10 minutes |
| Baking | 12-20 minutes |
Tapas Pizza Ingredients
Choose enough pizza toppings for the amount of pizzas you plan to make. The pizza sauce and dough ingredients below are designed for 3-4 pizzas, so add more or less, if required.

Simple Pizza dough
400 g (2 2/3 cups) 00 or pizza flour
1 cup (250 ml) luke-warm water
2 tsps (7 g sachet) dried yeast
2 tsps salt
3 tbsps (1/4 cup) olive oil
Tapas Pizza Toppings
Toppings used in this pizza recipe, are;
Chorizo
Manchego Cheese
Roasted Red peppers
Red Onion
Olive Oil

Tomato Pizza Sauce
1 can (15oz/420g) diced or crushed tomatoes
1 (6oz/170g) can of tomato paste
2 cloves of garlic
1 tsp salt
1/4 small onion
1 tbsp dried Italian herbs
Want to try a different sauce? See our article on the different types of pizza sauces.
TIP
You can click on any of the tags at the bottom of this page, to find other pizzas besides Tapas Pizza, that use that topping.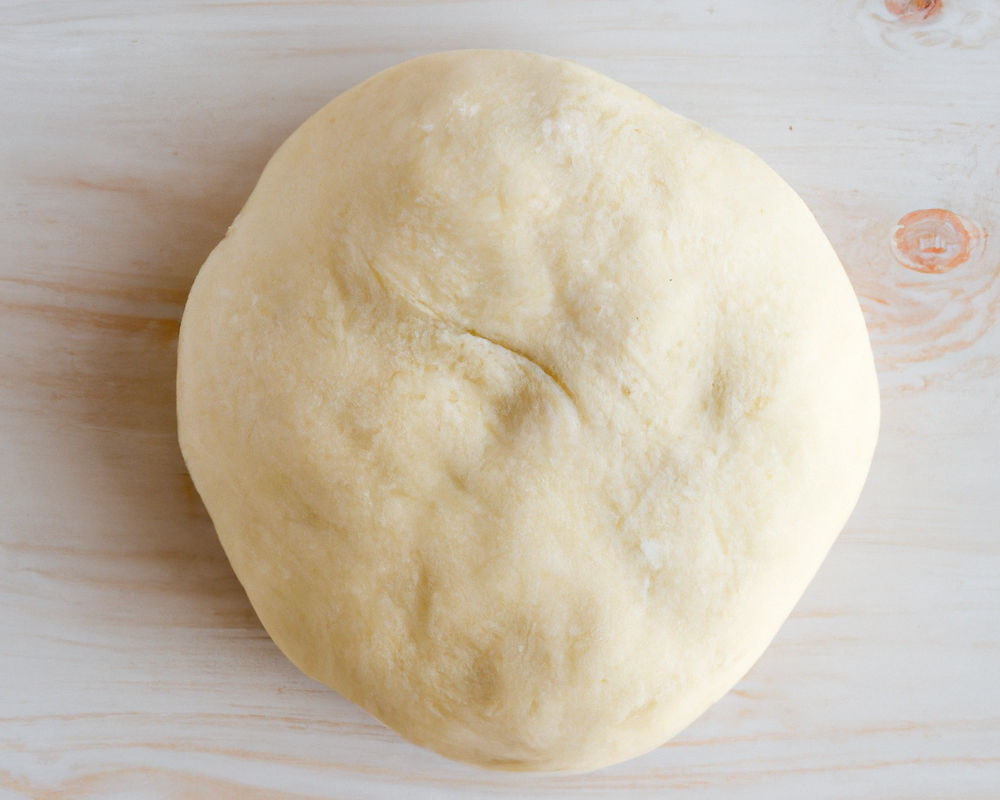 Pizza Dough Method
Purchase a premade pizza base at your local store, or if you have time, make your own homemade dough following the simple steps below. Some shops even carry pizza dough balls.
Whisk the lukewarm water and yeast in a plastic or glass jug. Let mixture stand for five minutes.
Add salt and flour in a large bowl. Create a hollow well in the middle and gently pour the liquid yeast mixture and oil.
Using a spatula, or your hands, mix the dough really well until smooth. Turn out dough onto a lightly floured work surface and knead for five minutes.
Lightly oil a bowl, and place dough in it and cover with plastic wrap. Leave in a warm place to rise for 30 minutes to an hour, or until it doubles in size.
Turn dough out onto a lightly floured surface and knead gently for another 5 minutes or until smooth.
Sprinkle a little flour on the bench before rolling to prevent dough from sticking.
Divide the dough into balls, and roll out bases to desired size.
TIP: We have other dough recipes if you would like to try your hand at sourdough, poolish or more.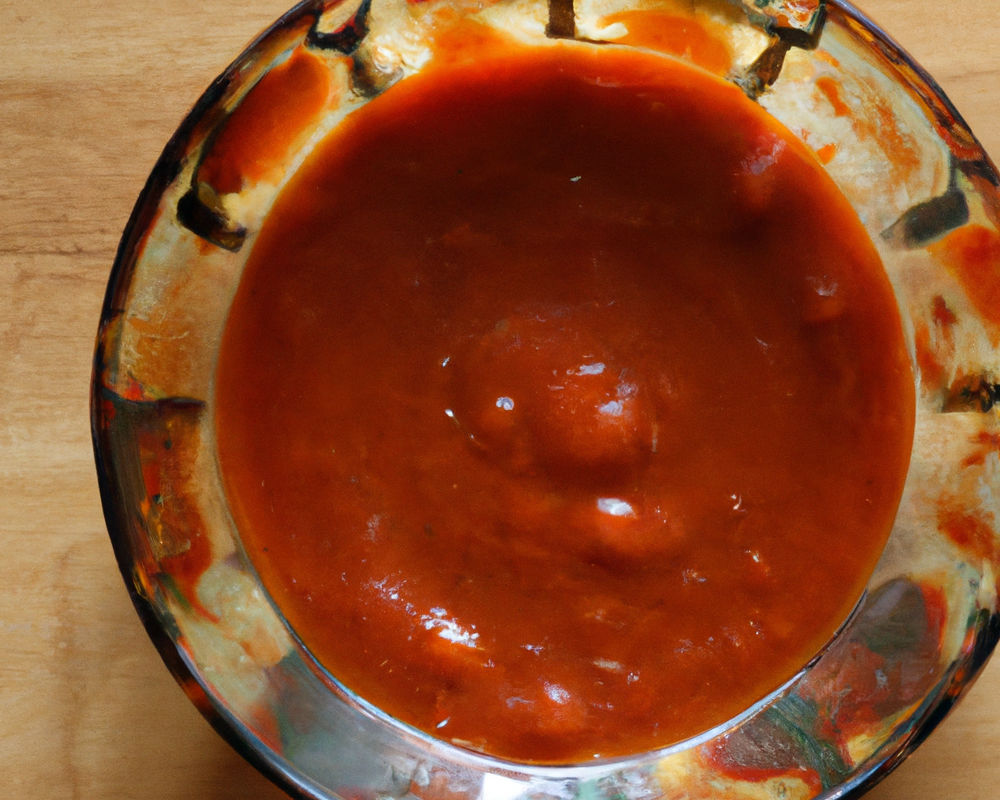 Tomato Pizza Sauce Method
It takes around five minutes to make this tasty pizza sauce following the simple steps below, or you can purchase a bottle of pizza sauce at your local supermarket.
Mix ingredients in a large bowl.
Mix well using a whisk, or blender.
Leave sitting for five minutes.
Your sauce is now ready. Enjoy!
Keep sauce in fridge or freeze for future use.
If your sauce is too thick, add a splash of olive oil or water to get the right consistency.

Preparing Tapas Pizza
Switch oven on to at least 450 degrees and preheat for at least 30 minutes.
Stretch out dough into a circle, on a floured surface.
If you are using a pizza steel or stone, make sure it is preheating in oven.
Now it's time to add the sauce. This recipe calls for Marinara Sauce. Spread the Marinara Sauce around the pizza base, leaving a gap at edges.
Add your ingredients in size, from the largest to smallest.
Cheese should be sprinkled on at the end.
Toppings for this pizza are;
Chorizo
Manchego Cheese
Roasted Red peppers
Red Onion
Olive Oil
Whilst this pizza is excellent by itself, yet why not enjoy it with a fresh salad?
Cooking time
Put the Tapas pizza in oven, and set alarm for ten minutes.
After 10 minutes, open oven and look at pizza.
The pizza should be done within roughly 15 minutes. Always cook to personal tastes.

About Red Onion
Often consumed raw, Red Onion can also be cooked or grilled with other foods. Red onions are crunchy, pungent, sweet, and slightly spicy when raw, and the cooking process reduces their flavour and spice levels.
The compound that gives red onions their striking colour – Flavonoid – reduces LDL, the bad cholesterol, and is good for people reducing their cholesterol levels. Red onions contain vitamin C, fiber, iron, and calcium.

Pizza Tools
When making Tapas Pizza, I always recommend that you use whatever kitchen items you have. My basic pizza tools are…
Rubber Spatula
A quality rubber spatula really helps when it comes to scraping bowls and plates, etc.
Dough Mixer
Having a good dough mixer can make all the difference. You don't want to be manually kneading forever, do you?
Oil Jug
Having a nice oil jug to pour olive oil gives you a decadent edge. They don't cost that much either!

Chorizo
Made with pork, smoked paprika and garlic, Chorizo is coarsely chopped Pork mixed with seasonings which vary with the region. The mixture is then stuffed into natural casings, and the chorizos are left to cure and dry.
The origins of chorizo date back to the 1500's and the Spanish conquest of the Aztec empire. Already a popular dish in Spain, the Spanish soldiers began raising pigs for the purpose of producing Chorizo
Pizza Trivia
Here are some interesting facts about pizza.
Sweet dreams!
In 2016, UK Pizzeria, Crazy Pedro's, launched a Cadbury Creme Egg Pizza. As well as the creme eggs, the pizza is also topped with marshmallows, brownies and chocolate sauce.
Most varieties of cheese on a pizza
The most varieties of cheese on a pizza is 834 was achieved by Morgan Niquet, François Robin and Julien Serri, during the SIRHA in Lyon, France on 25 September 2021
I spy with my little eye
Back in the 1960's, Pizza was used in spying techniques, by the 113th Military Intelligence Unit. The US Army aimed to spy on politicians and reporters and politicians by using fake pizza deliveries.

Pizza making FAQ
Want to know how to make fantastic pizza at home? Here are some helpful answers to the most frequently asked questions.
Which pizza was created to represent the italian flag?
The Pizza Margherita was created in 1889, when Margherita di Savoia, the new queen of Italy, visited Naples. A famous local chef created a pizza using ingredients to match the new flag and named it Margherita.
Can I use pastry flour instead of 00 flour for making pizza dough?
Yes, you can, however you will find that bread flour would be a better choice. In order of preference, I would suggest 00 flour, bread flour then pastry flour. If it's all you have, then give it a shot, and maybe search for a pizza dough recipe that calls for pastry flour.
How long can pizza sit out?
You shouldn't leave pizza out in the open uncovered, for more than a few hours. In fact, I would put it in an air tight container within an hour, if it weren't being eaten.
Have you made Tapas Pizza?
Tapas Pizza ? Let us know! Tag us on our Pinterest, Facebook or Twitter and let us know what you thought of it! I'd love to know.
Featured image: Source