Tedesca
Originally from Italy, this Tedesca pizza is a appetizing meat pizza worth eating.
Made with love, the following pizza boasts a delectable taste and exotic scent.
Always make time to choose perfect toppings and add them to a fantastic crust for you to enjoy a delicious pizza meal together.
If you enjoy a tasty Meat pizzas with a Tomato pizza sauce then you are in luck with this one.
Pizza is a delicious food that is enjoyed by many, and it's no surprise why. But have you ever thought about experimenting with different toppings? Trying new toppings can take your pizza experience to a whole new level.
From the classic pepperoni and mushroom to more unique options like shrimp and pesto, the possibilities are endless. Not only will you get to try new and exciting flavors, but you'll also discover new combinations that you never thought were possible.
So next time you're ordering a pizza, don't be afraid to step out of your comfort zone and try something new. You never know, you might just find your new favorite topping!
Pizza in Italy
A Naples invention, Pizza originated in Italy in the 1700's, and they know how to craft the perfect pizza. Naples is the most famous location for pizza in the entire world, and you can still visit the world's oldest pizzeria, the stunning Antica Pizzeria Port'Alba.
Take a look at some of the other pizzas from Italy here.
Tedesca Pizza at a glance

| | |
| --- | --- |
| Origin | Italy |
| Type | Meat |
| Sauce | Tomato Sauce |
Tedesca Pizza Recipe
There is a recipe below for you to make a Tedesca Pizza using a wood fired pizza oven or your typical kitchen oven.
Preparation time

| | |
| --- | --- |
| Dough | 2 hours |
| Assembly | 10 minutes |
| Baking | 12-20 minutes |
Tedesca Pizza Ingredients
Choose enough of the toppings that you will need for the amount of pizzas you plan to make. The dough and sauce amounts below are for 3-4 medium sized pizzas, so scale up or down, based on your requirements.

Simple Pizza dough
2 tsps (7 g sachet) dried yeast
1 cup (250 ml) luke-warm water
400 g (2 2/3 cups) 00 or pizza flour
2 tsps salt
3 tbsps (1/4 cup) olive oil
Tedesca Pizza Toppings
Toppings used in this pizza recipe, are;
Vienna Sausage
Mozzarella

Tomato Pizza Sauce
1 can (15oz/420g) tomatoes, whole or crushed
1 can (6oz/170g) tomato paste
2 large garlic cloves
1/4 a small onion
1 tbsp dried Italian herbs
1 tsp salt
Want to try a different sauce? See our article on the different types of pizza sauces.
TIP
You can click on any of the tags at the bottom of this page, to find other pizzas besides Tedesca Pizza, that use that topping.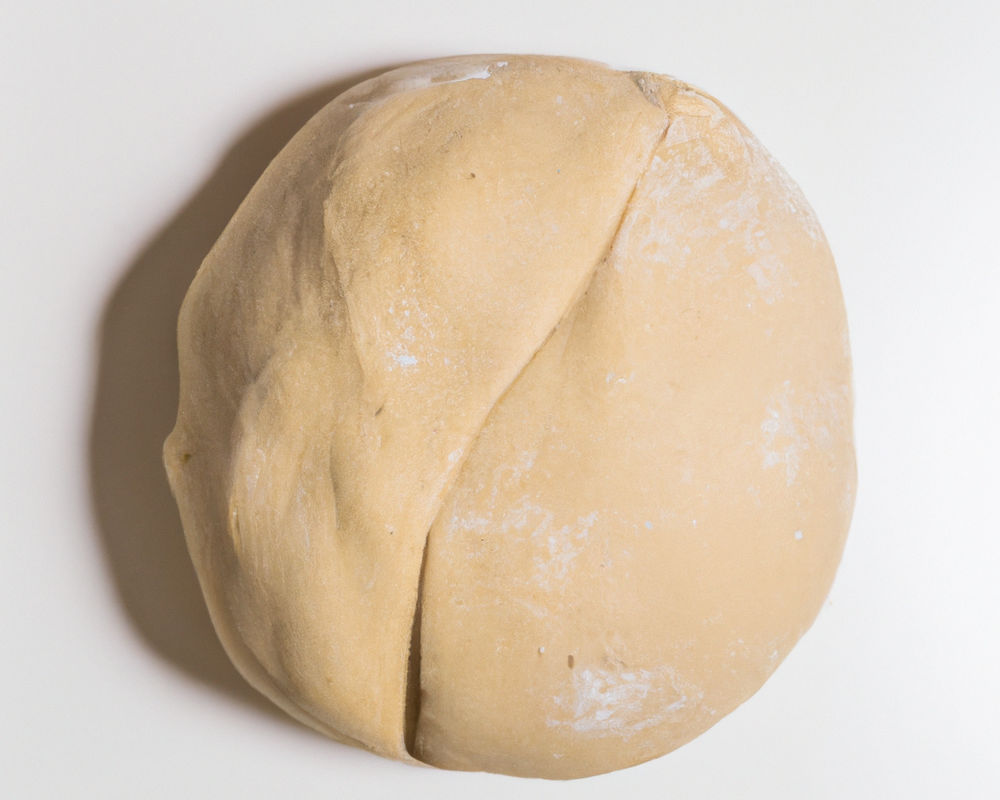 Pizza Dough Method
You purchase a premade pizza base at your local store, or if you have time, make your own homemade dough following the simple steps below.
Whisk yeast and lukewarm water in a jug. Stand for around five minutes.
Add flour and salt in a large bowl. Create a well in the centre of the flour. Pour in the liquid yeast mixture and the oil.
Using a spatula, or your hands, mix the dough really well until smooth. Turn out dough onto a lightly floured work surface and knead for five minutes.
Lightly oil a bowl, and place dough in it and cover with plastic wrap. Leave in a warm place to rise for 30 minutes to an hour, or until it doubles in size.
Turn dough out onto a lightly floured surface and knead gently for another 5 minutes or until smooth.
Divide the dough into balls, and roll out bases to desired size.
Sprinkle a little flour on the bench before rolling to prevent dough from sticking.
TIP: We have other dough recipes if you would like to try your hand at sourdough, poolish or more.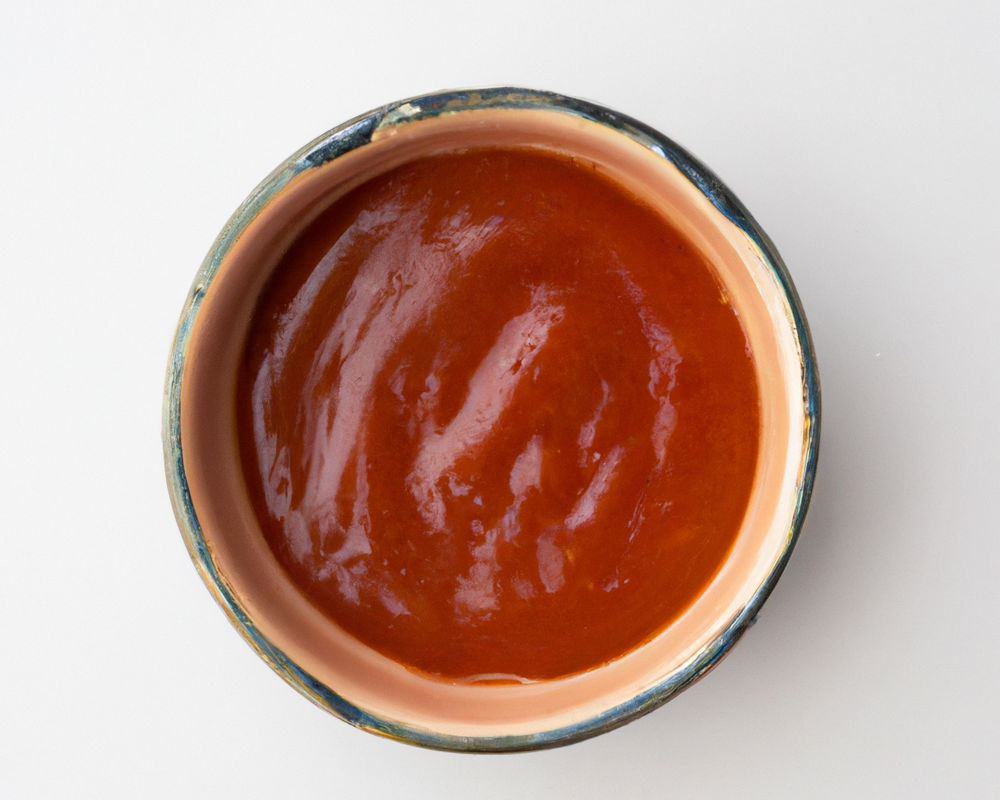 Tomato Pizza Sauce Method
For a truly homemade pizza experience, try making your own sauce with the easy steps outlined below.
Add ingredients in a large bowl, and stir or blend well.
Ensure all ingredients are mixed together well.
Keep mixture sitting for five minutes.
Your sauce is now ready. Enjoy!
Keep sauce in fridge or freeze for future use.
You can also use Kecap Manis for a sweeter, thicker sauce.

Preparing Tedesca Pizza
Start by heating your oven to at least 450 degrees.
Spread out your dough on a well floured surface.
If you have a pizza peel, flour the peel and create your pizza on it.
Start by spreading the sauce all over the base. This pizza uses Tomato Sauce. Spread the Tomato Sauce Thinly yet evenly, leaving a margin for the crust.
Add the largest toppings first – typically meat or seafood, then the smaller toppings.
Add cheese last, and sprinkle it all over to help keep the toppings in place when it melts.
This pizza has the following toppings:
Vienna Sausage
Mozzarella
This pizza is awesome on its own, or why not with another style of pizza?
Oven time
Put the Tedesca pizza on the middle shelf of the oven and set a timer for 10 minutes.
After 10 minutes, open the door and check the pizza.
This pizza should take approximately 15 minutes, however allow it to cook to personal taste.

About Mozzarella
Fresh Mozzarella is typically white, however when seasoned it can change to light yellow, depending on the animal's diet. Due to its high moisture content, it is traditionally served the day after it is made, however it can be kept in brine for a week, or even longer if packaged well.
Mozzarella was first cited in an Italian cookbook in 1570. Nowadays, Mozzarella can be twisted to form a plait, and called Treccia. You can also buy it as a smoked cheese, called Affumicata.

Pizza Tools
When making Tedesca Pizza, we always recommend that you use whatever tools you are able to get your hands on. Our basic pizza tools are…
Oil Jug
Having a nice oil jug to pour olive oil gives you a decadent edge. They don't cost that much either!
Wooden boards
I use quality wooden boards constantly when making pizzas, botth to carry dough balls and to use when slicing baked pizzas.
Pizza Cutters
The one pizza tool everyone should own. There are a few varieities to choose from, see how to cut pizza for more.

Sausage
Traditionally, sausages were made from ground beef or pork, with salt, spices and other flavourings. However, now there are chicken and vegetarian and even vegan sausages.
In different countries, Sausages are called different things, such as bratwurst, rolliche, banger, liverwurst, frankfurter, wienerwurst or kielbasa.
Interesting…
These are all true, believe me!
Chill out
In 2020, over 377,000 tons of frozen pizza were sold in Germany.
Most pizzas made in 12 hours (team)
The Asociación Propietarios de Pizzerías y Casas de Empanadas de la Argentina (Argentina) in Buenos Aires, Argentina used five ovens to make 11,089 pizzas between 8.00am and 8.00pm on 11 November 2018.
The most popular pizza cheese
You guessed it! Mozzarella is one of the most popular pizza toppings around the world, no matter what country you are in.

Meat Pizzas
Keen on seeing more than Tedesca pizza? We have plenty of other Meat pizza recipes to look at, as well. Enjoy!

Pizza making FAQ
Below we've compiled the most common pizza making questions and provided expert answers. Are you looking for how to make awesome pizza at home? Please read on!
How to preheat oven for pizza?
To preheat an oven before pizza, put it on the highest temperature for at least 30 minutes prior to adding your pizzas.
When making a fruit pizza what can I put on the fruit so it will not turn brown?
You can add lemon juice as an acid on top of fruits to prevent them browning, however I often find the question should be more about when to put the fruit on. A lot of times, you can cook the pizza with all the other toppings, and then add the fruit as soon as you remove it from the oven. This way, the fruit heats quickly from the pizza, but doesn't get a chance to burn in the oven.
How long is pizza good for in the fridge?
A cooked pizza will store in the fridge for up to 5 days, depending on the toppings and the container it is being held in.
Have you made Tedesca Pizza?
Don't be shy, let us know if you enjoyed Tedesca Pizza or not Tag us on our Pinterest, Facebook or Twitter and let us know what you thought of it! I'd love to know.
Featured image: Source