Thai Chicken
Originating from Thailand, this Thai Chicken pizza is a delightful chicken pizza you can make at home.
Created well, the following pizza has an exceptional taste and exotic aroma to enjoy.
Spend the energy to find perfect ingredients and complement them with a fantastic crust for you to take part in a nice pizza dinner.
In the mood for a Chicken pizza using a Spicy Peanut sauce? Scroll down to be hungry!
Pizza is a tasty food all around the world, but did you know that it can be quite different depending on where you go? That's because the ingredients, cooking methods, and pizza-making traditions vary greatly from place to place. For example, in Italy, pizza is typically made with simple and high-quality ingredients such as fresh mozzarella and tomatoes, and cooked in a wood-fired oven, which gives it its characteristic soft and chewy crust.
In contrast, in America, pizza is often loaded with toppings and cooked in a gas oven, resulting in a much crispier crust. Even within the same country, you can find different regional variations.
For example, in New York, you will find the classic thin-crust pizza, while in Chicago, you will find a deep-dish pizza with a thick crust. The unique characteristics of pizza in different places make it a fascinating food to explore and try. It's like a culinary journey around the world, in one slice!
Pizza in Thailand
If you thought Pizza wasn't common in Thailand, you'd be correct. Vegetables, Meats, herbs, and Spices are the building blocks of most Thai dishes. In Thailand, eating food is considered a group activity, and eating alone is considered a sign of bad luck.
Take a look at some of the other pizzas from Thailand here.
Thai Chicken Pizza at a glance

| | |
| --- | --- |
| Origin | Thailand |
| Type | Chicken |
| Sauce | Spicy Peanut Sauce |
Thai Chicken Pizza Recipe
Below we've put together a recipe for you to make your own homemade Thai Chicken Pizza either in your woodfired oven or on a pizza stone in your oven.
Preparation time

| | |
| --- | --- |
| Dough | 2 hours |
| Assembly | 10 minutes |
| Baking | 12-20 minutes |
Thai Chicken Pizza Ingredients
Choose enough pizza toppings for the amount of pizzas you will be creating. The dough and sauce amounts below are for 3-4 medium sized pizzas, so scale up or down, based on your requirements.

Simple Pizza dough
2 tsps (7 g sachet) dried yeast
1 cup (250 ml) luke-warm water
2 2/3 cups (400 grams) pizza flour
Two tsps salt
3 tbsps (1/4 cup) virgin olive oil
Thai Chicken Pizza Toppings
Toppings used in this pizza recipe, are;
Chicken Breast
Mozzarella
Shredded Carrot
Soybean Sprouts
green onions
Cilantro
Roasted Peanuts

Simple Tomato Pizza Sauce
1 can (15oz/420g) diced or crushed tomatoes
1 (6oz/170g) can of tomato paste
2 cloves of garlic
1 tsp salt
1/4 small onion
1 tbsp dried Italian herbs
Want to try a different sauce? See our article on the different types of pizza sauces.
TIP
You can click on any of the tags at the bottom of this page, to find other pizzas besides Thai Chicken Pizza, that use that topping.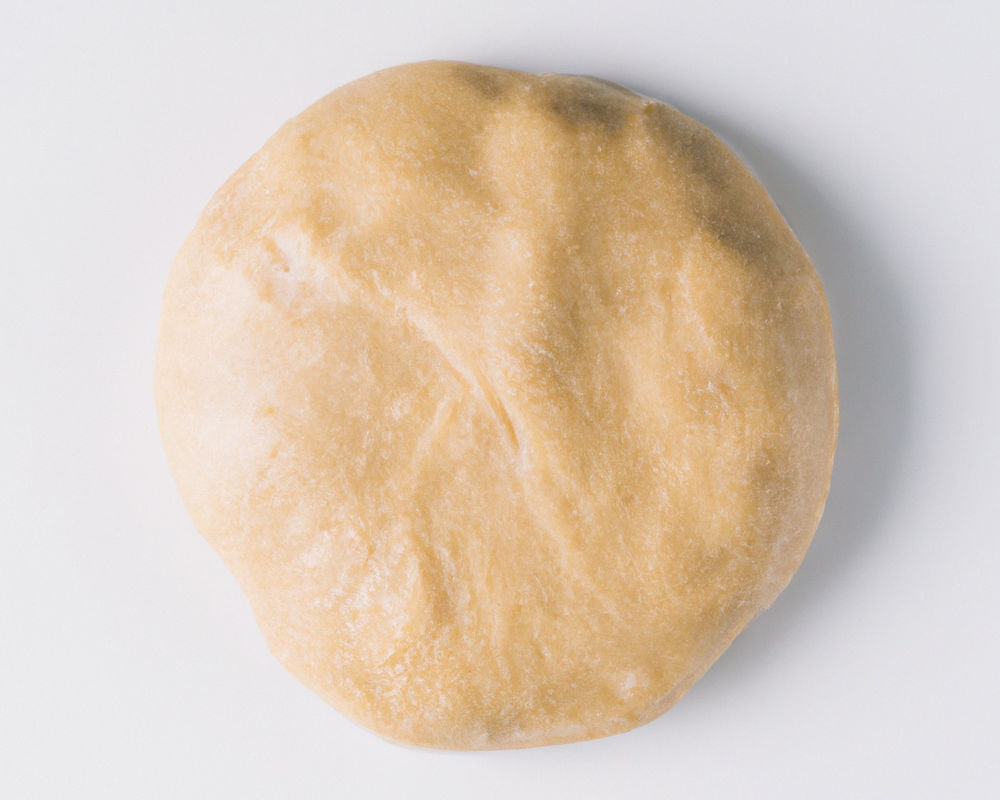 Pizza Dough Method
If you don't have much time, grab a premade pizza base at your local grocery store, or create your own homemade pizza dough following the simple steps below.
Whisk the lukewarm water and yeast in a plastic or glass jug. Let the mixture stand for approx. five minutes.
Add the salt and flour in a large bowl. Create a hollow centre in the flour. Slowly pour the liquid yeast mixture and oil.
Using your hands or a mixer, mix the dough until smooth. Pour dough on a lightly floured work surface and then knead by hand for five minutes.
Place dough into lightly oiled bowl and cover with plastic wrap. Sit in a warm place for roughly 30 minutes to an hour, to rise until it doubles in size.
Fold the dough out onto a lightly floured surface. Knead gently by hand for around five minutes or until smooth.
Divide the dough roughly into equal amounts. Roll out pizza bases for the desired size.
Spread some flour on kitchen bench before rolling, in order to prevent sticking.
TIP: We have other dough recipes if you would like to try your hand at sourdough, poolish or more.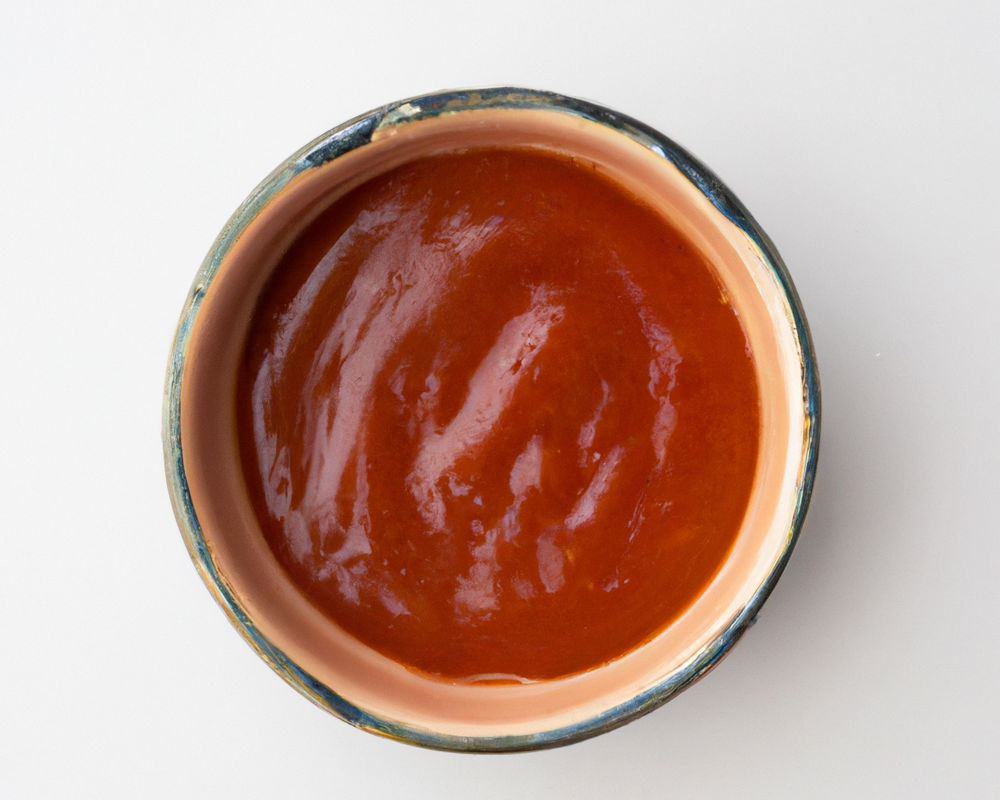 Tomato Pizza Sauce Method
You can either make your own pizza sauce following the simple steps below, or you can purchase a pizza sauce at your local store.
Add ingredients in a large bowl, and mix well.
Mix well using a whisk, or blender.
Leave sitting for five minutes.
Your sauce is now ready to use or keep in the fridge for up to 3 days.
Freeze remaining sauce for up to 3 months.
Mix in some chilli or sweet chilli sauce to this pizza sauce recipe for a spicy twist.

Preparing Thai Chicken Pizza
Turn your oven on to 450-500 degrees or more and preheat for at least 30 minutes.
Spread out the dough in a rough circle, on a floured board or surface.
If you are using a baking pan, then create the pizza in that.
Open the sauce container, and start to spread the Spicy Peanut Sauce. Spread the Spicy Peanut Sauce around the whole base, taking care to leave a gap at edges.
Add the ingredients in size order, from large to small.
Cheese gets added last.
The toppings to add to this pizza are;
Chicken Breast
Mozzarella
Shredded Carrot
Soybean Sprouts
green onions
Cilantro
Roasted Peanuts
Whilst this pizza is very tasty by itself, yet why not pair it with another pizza as well?
Cooking time
Put the Thai Chicken pizza in oven, and set alarm for ten minutes.
After 10 minutes, open the door and see how cooked pizza is.
Pizza should be ready within 15 minutes. However, allow it to cook to personal taste.

About Carrot
Carrots may not seem like the most obvious choice when it comes to pizza toppings, but they can be a surprisingly delicious addition. Carrots are a versatile vegetable that can add a unique flavor to any pizza.
They can be added fresh or cooked, grated or diced and blended with other ingredients for an extra special topping. You can even roast carrots first before adding them on top of the pizza for a sweeter taste.

Pizza Tools
When making Thai Chicken Pizza, it's always handy to have the right pizza making tools. Here's the basic pizza tools that I always suggest…
Pizza Cutters
The one pizza tool everyone should own. There are a few varieities to choose from, see how to cut pizza for more.
Pizza Stone
A pizza stone is a great way to up your pizza game at home. Read more about cooking with a Pizza Stone.
Food Containers
Leftovers need to go somewhere, and I hate using lots of plastic wrap or alfoil. I prefer good air tight clear containers for my fridge.

Peanut Sauce
Peanut Sauce is made by combining crushed roasted Peanuts, water and various Spices. Whilst it is now a part of global cuisine, it originated in Indonesia and is a mainstay in Southeast Asian dishes.
Peanut sauce is a classic dipping sauce for Chicken, however is now used with vegetable dishes, seafood, other meats and more.
Storing Pizza
Want to store some leftovers after your meal? Here are a few tips.
Chill in the fridge
You can keep pizza in plastic wrap or a container for up to 3 days in the fridge.
How to reheat
There are many ways to reheat pizza. We cover seven of them in this article.
Can you freeze pizza?
You can freeze pizza for up to three months, however I'd suggest consuming it within the first few weeks, ideally.

Chicken Pizzas
Keen on seeing more than Thai Chicken pizza? We have plenty of other Chicken pizza recipes to look at, as well. Enjoy!

Pizza making FAQ
Want to make great pizza at home? Here are some expert answers to some of the most Frequently asked questions.
Why is pizza called pie?
When Italian immigrants first started arriving in the USA during the late 1800s, they started selling pizza, which had plenty of similarities to a typical pie. A circular shape, a crust and sliced triangles. It didn't take long for someone to start calling it "tomato pie".
How to freeze pizza slices?
You can freeze pizza slices in small zip lock bags or plastic wrap, as long as it is air tight.
How long does a pizza take to cook?
A pizza can cook in as little as 90 seconds in a very hot pizza oven, or as long as 15-20 minutes in a typical kitchen oven. It also depends on the thickness of the base, and the amount of toppings included.
Have you made Thai Chicken Pizza?
We're eager to hear your thoughts on Thai Chicken Pizza , did you love it or hate it? Tag us on our Pinterest, Facebook or Twitter and let us know what you thought of it! I'd love to know.
Featured image: Source