Thai Curry
First made in UK, this Thai Curry pizza is a tasty chicken pizza that's easy to make.
Carefully made, the below pizza boasts a great flavor, perfectly matched with a impeccable scent to enjoy.
Spend the energy to find delicious ingredients and add them to a perfect base for you to take part in a nice homemade pizza meal.
If you crave Chicken pizza with Thai Curry pizza sauce you will absolutely enjoy this one.
There are a few reasons why people find pizza so delicious! First, the combination of warm, gooey cheese and flavorful sauce is a taste sensation. The cheese adds a rich, creamy texture and the sauce adds a nice balance of acidity and sweetness.
Second, people love the variety of toppings that can be added to a pizza. From classic toppings like pepperoni and mushroom, to more unique options like pineapple and bacon, there's something for everyone. Third, Pizza is an easy and convenient food, it can be made quickly and can be taken to go, delivered or it can be a perfect food for parties, events and gatherings.
Lastly, pizza has a universal appeal, it can be found in almost every culture in some form, and it's a comfort food for many people. So, all in all, Pizza is delicious because of its taste, texture, variety, convenience and its universal appeal.
Pizza in UK
According to a study in 2021, the most popular family meals in homes throughout the UK are the traditional roast dinner, fish and chips, and you guessed it… pizza!
Take a look at some of the other pizzas from UK here.
Thai Curry Pizza at a glance

| | |
| --- | --- |
| Origin | UK |
| Type | Chicken |
| Sauce | Thai Curry Sauce |
Thai Curry Pizza Recipe
Below we've created a recipe for you to make a delicious homemade Thai Curry Pizza either in your wood pizza oven or using a pizza stone.
Preparation time

| | |
| --- | --- |
| Dough | 2 hours |
| Assembly | 10 minutes |
| Baking | 12-20 minutes |
Thai Curry Pizza Ingredients
Choose enough pizza toppings for the amount of pizzas you will be creating. The pizza sauce and dough ingredients below are designed for 3-4 pizzas, so add more or less, if required.

Simple Pizza dough
7 grams (2 tsps) dried yeast
250 ml (1 cup) lukewarm water
2 2/3 cups (400 grams) 00 fine flour
2 tsps salt
1/4 cup (3 tbsp) olive oil
Thai Curry Pizza Toppings
Toppings used in this pizza recipe, are;
Chicken Breast
Mozzarella
Scallions
Onion
Red Curry Paste
Cilantro

Simple Tomato Pizza Sauce
1 can (6oz/170g) tomato paste
1 can (15oz/420g) tomatoes, whole or crushed
2 large garlic cloves
1/4 a small onion
1 tbsp dried Italian herbs
1 tsp salt
Want to try a different sauce? See our article on the different types of pizza sauces.
TIP
You can click on any of the tags at the bottom of this page, to find other pizzas besides Thai Curry Pizza, that use that topping.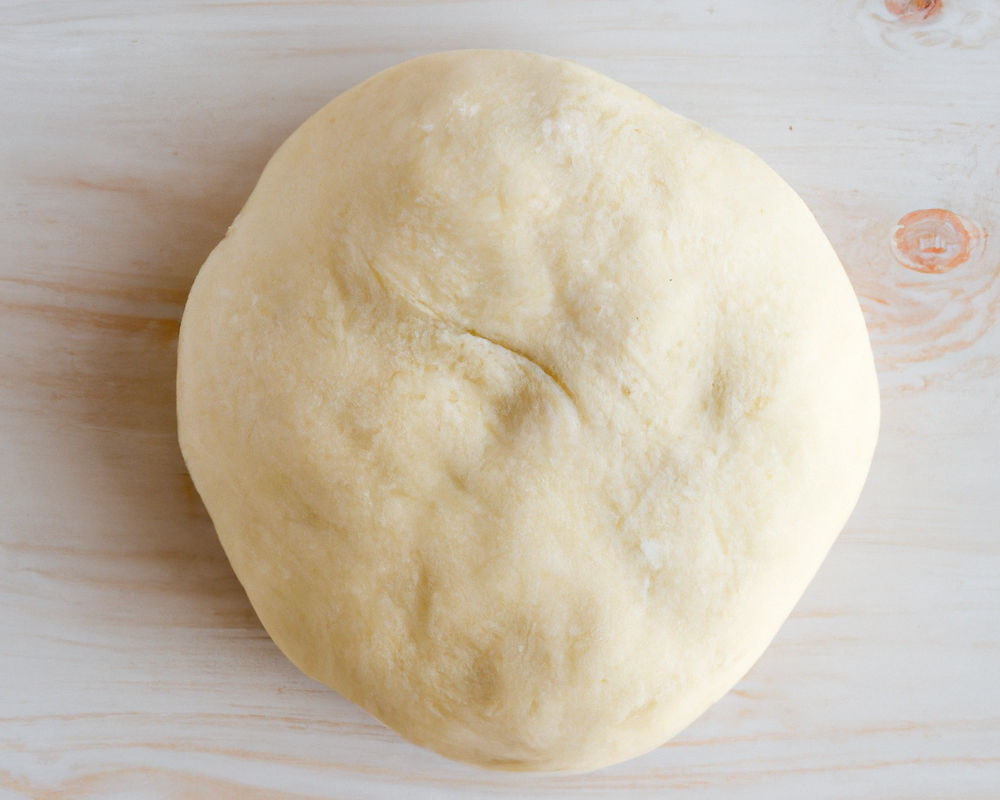 Pizza Dough Method
If you don't have much time, grab a premade pizza base at your local grocery store, or hand make your own pizza dough following the simple steps below.
Whisk yeast and lukewarm water in a jug. Leave sitting for roughly five minutes.
Add flour and salt in a large bowl. Create a well in the centre of the flour. Pour in the liquid yeast mixture and the oil.
Using dough mixer or hands, gently mix dough until smooth. Place pizza dough on a lightly floured work surface and then knead by hand for five minutes.
Lightly oil a bowl, and place mixture in and cover with plastic wrap. Leave in a warm place to rise until the dough doubles in size.
Pour dough mix out onto a clean, floured surface. Now hand knead gently for another five minutes.
Divide dough mixture into equal sized balls. Hand stretch or roll out the bases to the expected size.
Spread some flour on kitchen bench before rolling, in order to prevent sticking.
TIP: We have other dough recipes if you would like to try your hand at sourdough, poolish or more.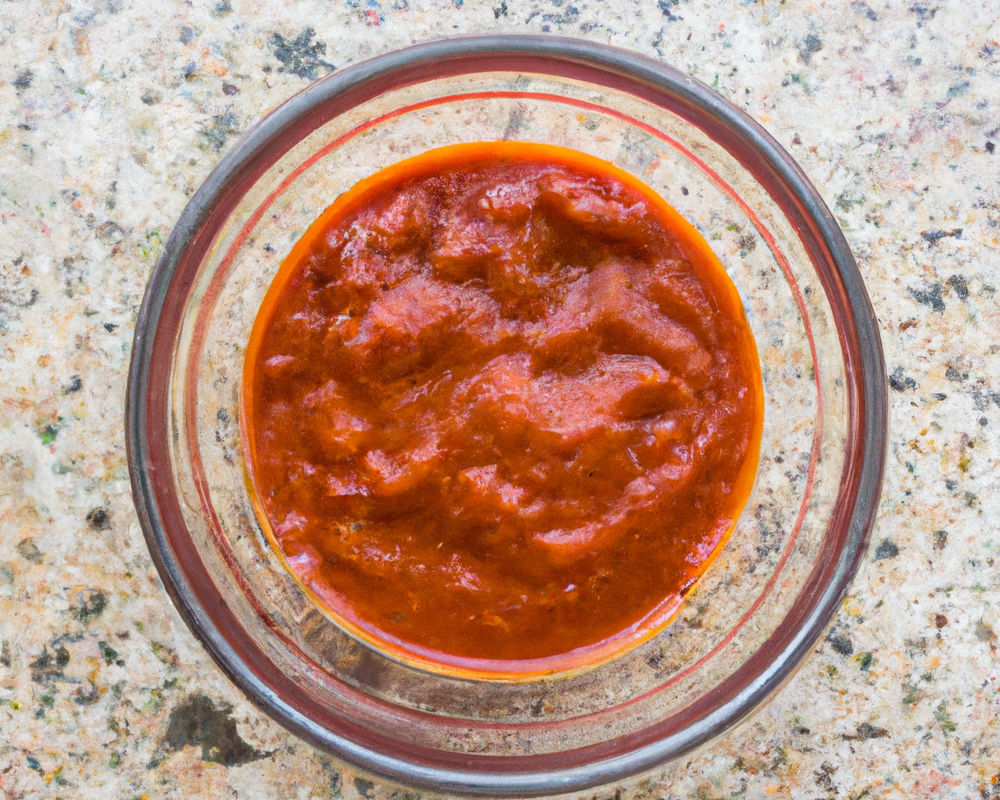 Tomato Pizza Sauce Method
Purchase a bottle of pizza sauce at your local shop, It takes around five minutes to make this tasty pizza sauce following the simple steps below.
Combine all ingredients in a large bowl.
Pizza sauce should be reasonably smooth.
Let sit in the bowl for 5 minutes.
Your pizza sauce is now ready to use.
You can keep in the fridge for up to 3 days.
For an even spread of sauce, use a ladle or the back of a serving spoon to avoid damaging the dough.

Preparing Thai Curry Pizza
Turn your oven on to 450-500 degrees or more and preheat for at least 30 minutes.
Spread out the dough in a rough circle, on a floured board or surface.
If you are using a baking pan, then create the pizza in that.
Open the sauce container, and start to spread the Thai Curry Sauce. Spread the Thai Curry Sauce around the whole base, taking care to leave a gap at edges.
Add the ingredients in size order, from large to small.
Cheese gets added last.
The toppings to add to this pizza are;
Chicken Breast
Mozzarella
Scallions
Onion
Red Curry Paste
Cilantro
Whilst this pizza is very good as is, or you could with another pizza variety?
Cooking
Put the Thai Curry pizza on the middle shelf in oven, and wait ten minutes.
After approximately 10 minutes, open oven door and check on pizza.
The pizza should be done within roughly 15 minutes. Always cook to personal tastes.

About Cilantro
The herb known as cilantro in North America is often called Coriander in other countries. Fresh coriander can be used interchangeably with cilantro in recipes. Purists says Cilantro is fresh plant and Coriander is the dried herb of the same plant.
Coriander spice is well known for its earthy, slightly floral flavor. This spice is available as both ground coriander or as whole Seeds. In addition to the Leaves and Seeds, coriander roots are also edible.

Pizza Tools
When making Thai Curry Pizza, I always recommend that you use whatever kitchen items you have. My basic pizza tools are…
Dough Containers
Dough storage containers must be of high quality and airtight.
Quality Food Containers
Leftovers need to go somewhere, and I don't enjoy using aluminium foil or plastic wrap all the time. A couple of good air tight containers should be in every home.
Pizza Peel
Sometimes called a paddle or shovel, a pizza peel is a vital tool for those who make pizza regularly.

Onion
Ancient Egyptians saw onions as a symbol of eternal life because of the circular layers. Farmed and eaten for at least 5,000 years, Onions have been used as medicine, food and even helped in Egyptian mummification.
The three most common onion colors are white, red and yellow. Onions are easy to grow, store and are cheap and full of flavour, making them very popular across the world. China consumes nearly 25% of the world's onions every year.
How to Store
Have leftover pizza? Here's what to do.
Store in the fridge
Leftover slices of pizza may be kept in an airtight container in the fridge for up to 3 days.
Freezer guide
You can store leftover pizza in the freezer for up to 3 months. Reheat from frozen as directed above until heated through.
Reheating pizza
Warm in the center of a 450 degree F oven for approximately 6 minutes, on a pizza stone if possible, until heated through. See our article on reheating pizza for more.

Chicken Pizzas
Keen on seeing more than Thai Curry pizza? We have plenty of other Chicken pizza recipes to look at, as well. Enjoy!

Pizza making FAQ
Want to know how to make delicious pizza at home? Here are some FAQ and their answers to the most common pizza making questions.
How long to knead pizza dough in mixer?
When making pizza dough, you can use a mixer for up to 5-6 minutes. Any longer than that you risk making it too thin to be useful.
How to keep pizza warm in oven?
You can normally keep a pizza warming in an oven on a low temperature for an hour or longer. Keep an eye on the pizza regularly, and adjust the temperature if required.
What makes pizza greasy?
A pizza can get greasy from too much oil, an oily environment or oily toppings, such as high moisture mozzarella, seafood and the like.
Have you made Thai Curry Pizza?
We'd love to hear your thoughts on Thai Curry Pizza ! Tag us on our Pinterest, Facebook or Twitter and let us know what you thought of it! I'd love to know.
Featured image: Source