Thai Mango
This delicious pizza has mango, chilli peppers and a satay sauce base, giving it a uniquely Thai flavor.
Created well, this pizza style has a pleasant taste, matched with a unequaled scent.
Spend the time to find perfect toppings and add them to a fantastic crust for you to enjoy a delicious pizza dinner.
Are you into Chicken pizza with Satay sauce? Then read on!
Pizza is such a fun dish to make at home! One reason is that it's a great way to get creative in the kitchen and experiment with different flavors and toppings. You can choose your favorite crust recipe, homemade or store-bought, and create your own unique pizza, whether it's a classic Margherita or an unconventional one like a pizza with figs, prosciutto, and gorgonzola. Another reason is that it's a great activity to do with friends and family. Making pizza at home can be a fun bonding experience, whether you're hosting a pizza party or just a casual night in. Plus, everyone can have their own personal pizza with their favorite toppings.
Also, making pizza at home is a more cost-effective and healthier way to enjoy this delicious dish. You can control the quality of the ingredients you use and know exactly what you're eating.
Finally, it's a great way to showcase your cooking skills and impress your guests and loved ones. Pizza from home made dough and homemade sauce, can be a great way to show off your culinary talents. All in all, making pizza at home is a fun, creative, and delicious way to enjoy this beloved dish.
Pizza in Australia
Did you know? Pizza is Australia's favourite takeaway food by far. 34% of Australians say it's their preferred choice. The next most popular takeaway is Chinese at 15%.
Take a look at some of the other pizzas from Australia here.
Thai Mango Pizza at a glance

| | |
| --- | --- |
| Origin | Australia |
| Type | Chicken |
| Sauce | Satay Sauce |
Thai Mango Pizza Recipe
Below we've created a recipe for you to make a delicious homemade Thai Mango Pizza whether it be in your wood pizza oven or your typical kitchen oven.
Preparation time

| | |
| --- | --- |
| Dough | 2 hours |
| Assembly | 10 minutes |
| Baking | 12-20 minutes |
Thai Mango Pizza Ingredients
Ensure you have enough pizza toppings for the amount of pizzas you plan to make. The pizza sauce and dough ingredients below are designed for 3-4 pizzas, so scale up or down, based on your requirements.

Simple Pizza dough
2 2/3 cups (400 grams) pizza flour
1 cup (250 ml) luke-warm water
2 tsps (7 g sachet) dried yeast
Two tsps salt
3 tbsps (1/4 cup) virgin olive oil
Thai Mango Pizza Toppings
Toppings used in this pizza recipe, are;
Chicken
Mozzarella
Hot Chili Peppers
Mango

Easy Tomato Pizza Sauce
1 small can (6oz/170g) tomato paste
1 can (15oz/420g) crushed or diced tomatoes
Two garlic cloves
1 tbsp dried Italian herbs
1 tsp salt
1/4 small brown onion
Want to try a different sauce? See our article on the different types of pizza sauces.
TIP
You can click on any of the tags at the bottom of this page, to find other pizzas besides Thai Mango Pizza, that use that topping.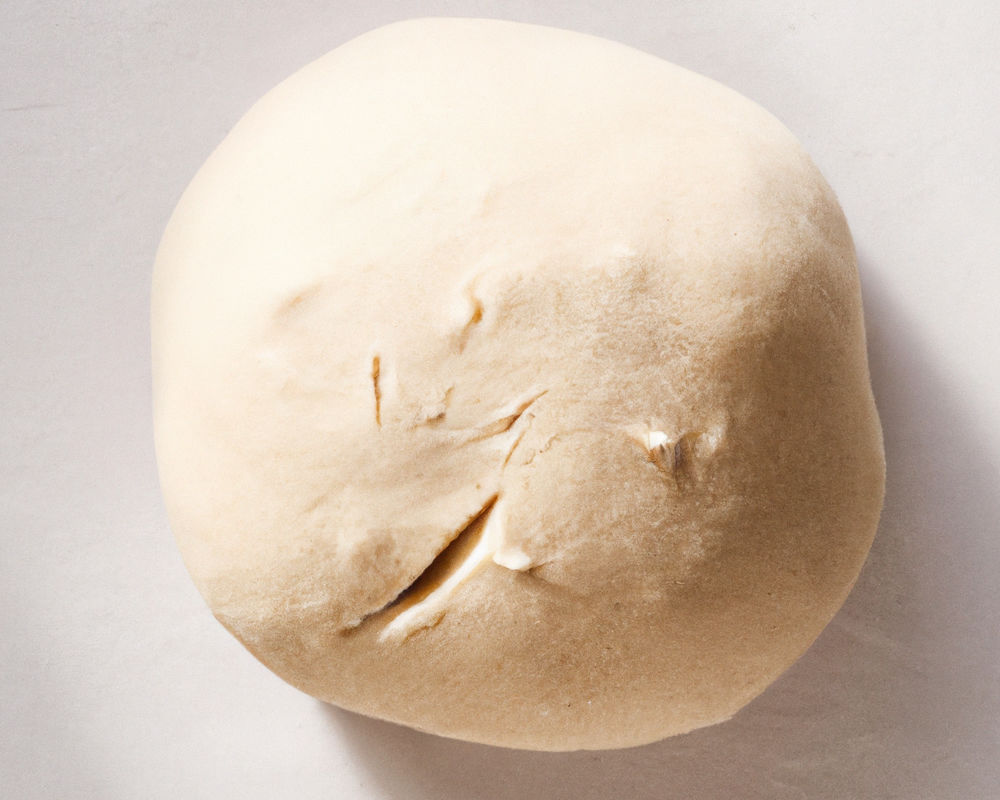 Pizza Dough Method
Purchase a premade pizza base at your local store, or if you have time, make your own homemade dough following the simple steps below. Some shops even carry pizza dough balls.
Whisk the lukewarm water and yeast in a plastic or glass jug. Let the mixture stand for approx. five minutes.
Add the salt and flour in a large bowl. Create a hollow centre in the flour. Slowly pour the liquid yeast mixture and oil.
Using your hands or a mixer, mix the dough until smooth. Pour dough on a lightly floured work surface and then knead by hand for five minutes.
Place dough into lightly oiled bowl and cover with plastic wrap. Sit in a warm place for roughly 30 minutes to an hour, to rise until it doubles in size.
Fold the dough out onto a lightly floured surface. Knead gently by hand for around five minutes or until smooth.
Divide the dough roughly into equal amounts. Roll out pizza bases for the desired size.
Spread some flour on kitchen bench before rolling, in order to prevent sticking.
TIP: We have other dough recipes if you would like to try your hand at sourdough, poolish or more.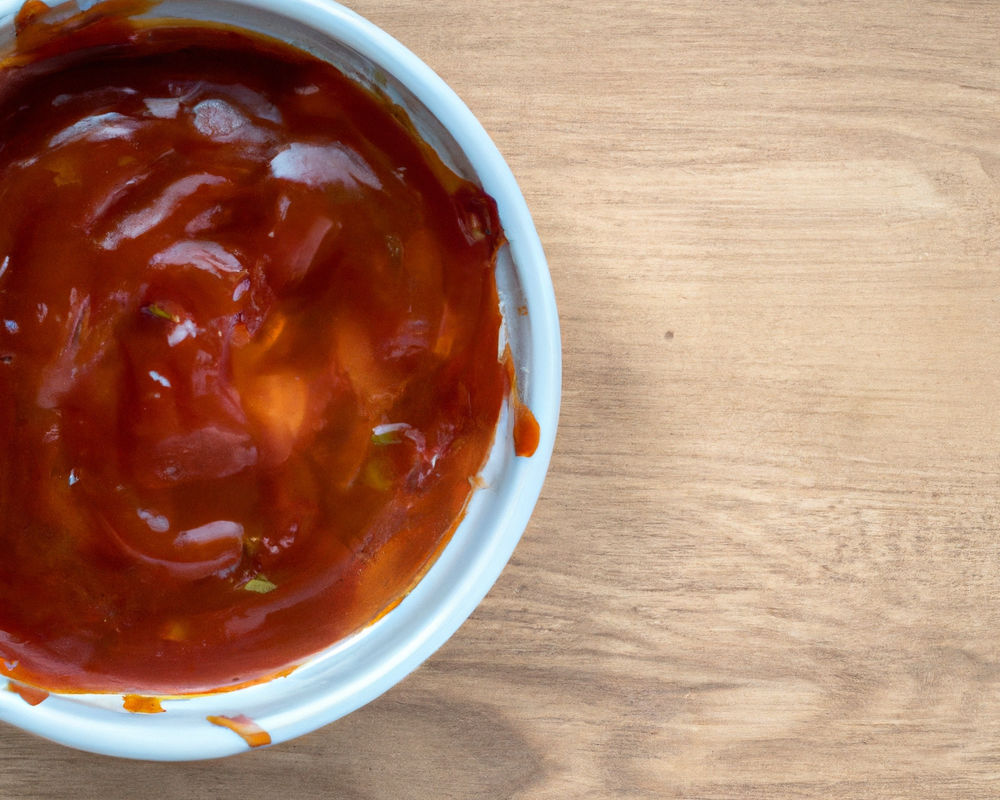 Tomato Pizza Sauce Method
You can make this delicious pizza sauce following the simple steps below, or you can purchase a pizza sauce at your local store.
Blend all sauce ingredients in a large bowl.
Mix well using a whisk, or blender.
Leave sitting for five minutes.
Your pizza sauce is now ready to use.
You can keep in the fridge for up to 3 days.
If your sauce seems to runny, add some more tomato paste.

Preparing Thai Mango Pizza
Preheat your oven to at least 450 degrees for 30 minutes or longer.
Spread out pizza dough on floured surface.
If you have a pizza peel, you can create your pizza on it (after flouring).
Start by spreading the sauce all over the base. This pizza uses Satay Sauce. Spread the Satay Sauce Thinly yet evenly, leaving a margin for the crust.
Add the largest toppings first – typically meat or seafood, then the smaller toppings.
Add cheese last, and sprinkle it all over to help keep the toppings in place when it melts.
This pizza has the following toppings:
Chicken
Mozzarella
Hot Chili Peppers
Mango
I find this pizza perfect on its own, or why not with another pizza variety?
Baking
Put the Thai Mango pizza on the middle shelf of the oven and wait for approximately 10 minutes.
In 10 minutes, open oven door and check.
The pizza should take roughly 15 minutes to cook, adjust time to cook to personal taste.

About Mozzarella
Fresh Mozzarella is typically white, however when seasoned it can change to light yellow, depending on the animal's diet. Due to its high moisture content, it is traditionally served the day after it is made, however it can be kept in brine for a week, or even longer if packaged well.
Mozzarella was first cited in an Italian cookbook in 1570. Nowadays, Mozzarella can be twisted to form a plait, and called Treccia. You can also buy it as a smoked cheese, called Affumicata.

Pizza Tools
When making Thai Mango Pizza, I always recommend that you use what you have already, and avoid spending a ton of money. My recommended basic pizza tool list is…
Kitchen Scales
Do you have quality digital kitchen scales? It's a great tool for any chef or pizza cook.
Pizza Scissors
These may seem like a weird tool to some, however other pizzaiolo's swear by using scissors instead of a traditional pizza cutter.
Pizza Steel
A pizza steel is very similar to a pizza stone, and works the same way in a normal kitchen oven.

Chicken
The most common type of poultry to eat in the world, is Chicken. Humans have been eating Chicken since around 600BC. It is often prepared by frying, baking, BBQ, grilling and boiling.
The the color of the hen's earlobes effects the color of the shells on the eggs they produce. Studies have shown that there are more than 33 billion Chickens around the globe. There is scientific proof that Chickens have common ancestry with the Tyrannosaurus rex.
Storing Pizza
Want to store some leftovers after your meal? Here are a few tips.
Chill in the fridge
You can keep pizza in plastic wrap or a container for up to 3 days in the fridge.
How to reheat
There are many ways to reheat pizza. We cover seven of them in this article.
Can you freeze pizza?
You can freeze pizza for up to three months, however I'd suggest consuming it within the first few weeks, ideally.

Pizza making FAQ
Want to know how to make great pizza at home? Here are some helpful answers to the most frequently asked questions.
Can I use pastry flour instead of 00 flour for making pizza dough?
Yes, you can, however you will find that bread flour would be a better choice. In order of preference, I would suggest 00 flour, bread flour then pastry flour. If it's all you have, then give it a shot, and maybe search for a pizza dough recipe that calls for pastry flour.
How long can pizza sit out?
You shouldn't leave pizza out in the open uncovered, for more than a few hours. In fact, I would put it in an air tight container within an hour, if it weren't being eaten.
How long should I leave stretched out dough out before making pizza?
As short a time as possible. The longer you leave it, the more chance that your dough will stick to whatever surface it is on, will become moist and soggy or will start drying out. It's best to roll out a ball of dough just prior to adding the pizza sauce and toppings.
Have you made Thai Mango Pizza?
Thai Mango Pizza ! Tag us on our Pinterest, Facebook or Twitter and let us know what you thought of it! I'd love to know.
Featured image: Source