Thai Style Crocodile
Originally from Australia, this Thai Style Crocodile pizza is a yummy meat pizza you will like.
Made with love, the below pizza enjoys a luscious flavor, matching the extraordinary smell to delight you.
Make sure to purchase the freshest toppings and complement them with a fantastic crust for you and friends to savor a perfect pizza feast.
If you like Meat pizza with Tomato pizza sauce get ready for hunger pains.
Experimenting with pizza toppings is a great idea for a few reasons! First, it allows you to try new and exciting flavors. There are so many different toppings out there, from classic options like pepperoni and mushroom, to more unique options like pineapple and bacon.
Trying new toppings can open up a whole new world of taste sensations. Second, experimenting with toppings can help you discover new favorite combinations. You might be surprised at how well certain toppings go together. And third, it's a great way to add some variety to your pizza routine.
If you always get the same topping on your pizza, experimenting with new toppings can make your pizza experience more exciting and enjoyable. So, if you're tired of the same old pizza toppings, give experimenting a try! You might just discover your new favorite pizza.
Pizza in Australia
Did you know? Pizza is Australia's favourite takeaway food by far. 34% of Australians say it's their preferred choice. The next most popular takeaway is Chinese at 15%.
Take a look at some of the other pizzas from Australia here.
Thai Style Crocodile Pizza at a glance

| | |
| --- | --- |
| Origin | Australia |
| Type | Meat |
| Sauce | Tomato Sauce |
Thai Style Crocodile Pizza Recipe
Below we've put together a recipe for you to make your own homemade Thai Style Crocodile Pizza either in your pizza oven or your usual oven.
Preparation time

| | |
| --- | --- |
| Dough | 2 hours |
| Assembly | 10 minutes |
| Baking | 12-20 minutes |
Thai Style Crocodile Pizza Ingredients
Choose enough pizza toppings for the amount of pizzas you will be creating. The pizza sauce and dough ingredients below are designed for 3-4 pizzas, so add more or less, if required.

Simple Pizza dough
250 ml (1 cup) lukewarm water
400 g (2 2/3 cups) plain flour, plus extra to dust
7 grams (2 tsps) dried yeast
1/4 cup (3 tbsp) extra virgin olive oil
2 teaspoons table salt
Thai Style Crocodile Pizza Toppings
Toppings used in this pizza recipe, are;
Crocodile Meat
Mozzarella
Bird's Eye Peppers
Lime Juice
Fish Sauce
Coriander
Basil
Garlic

Simple Tomato Pizza Sauce
1 (6oz/170g) can of tomato paste
1 can (15oz/420g) diced or crushed tomatoes
2 cloves of garlic
1 tsp salt
1/4 small onion
1 tbsp dried Italian herbs
Want to try a different sauce? See our article on the different types of pizza sauces.
TIP
You can click on any of the tags at the bottom of this page, to find other pizzas besides Thai Style Crocodile Pizza, that use that topping.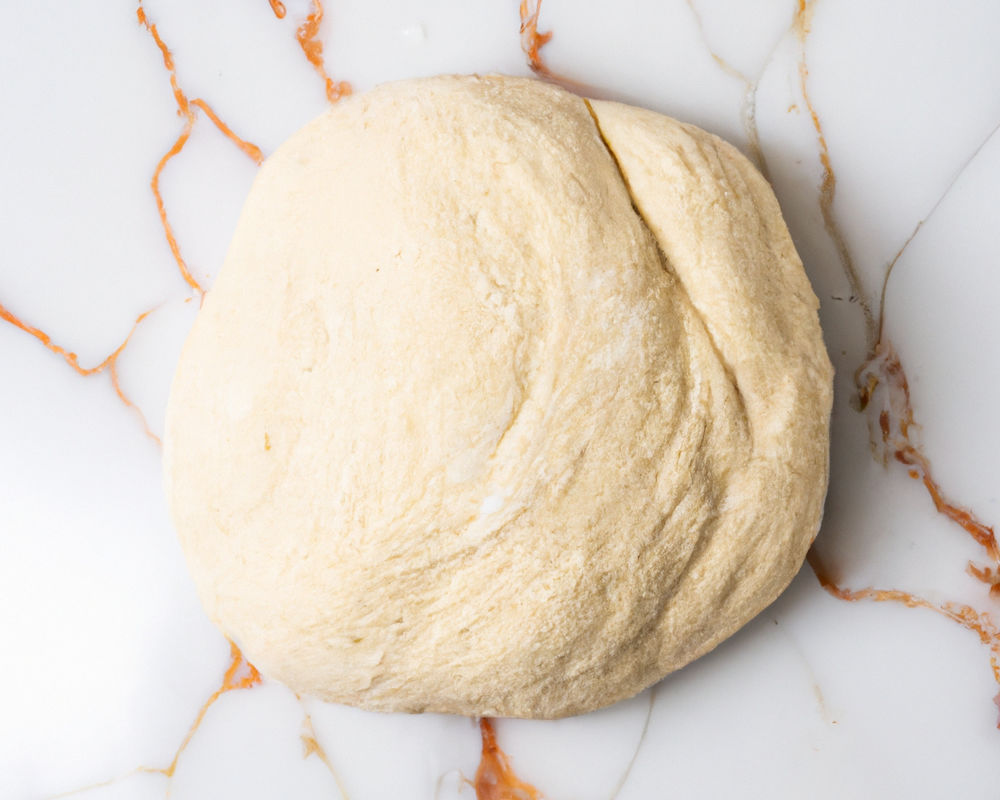 Pizza Dough Method
You can purchase a premade pizza base at your local shop or make your own dough following the simple steps below.
Whisk yeast and lukewarm water in a jug. Stand for around five minutes.
Add the salt and flour in a large bowl. Create a hollow centre in the flour. Slowly pour the liquid yeast mixture and oil.
Using your hands or spatula, gently combine the flour mixture until smooth. Then turn out dough onto lightly floured surface and hand knead for roughly five minutes.
Place the dough mixture in to an oiled bowl, and cover with plastic wrap. Leave in a warm place until the dough has at least risen to double in size.
Turn dough out onto a lightly floured surface. Hand knead gently for five minutes until reasonably smooth.
Sprinkle some flour on work surface before rolling out dough to prevent any sticking.
Divide dough mix into equal amounts, now roll out the bases to the desired size.
TIP: We have other dough recipes if you would like to try your hand at sourdough, poolish or more.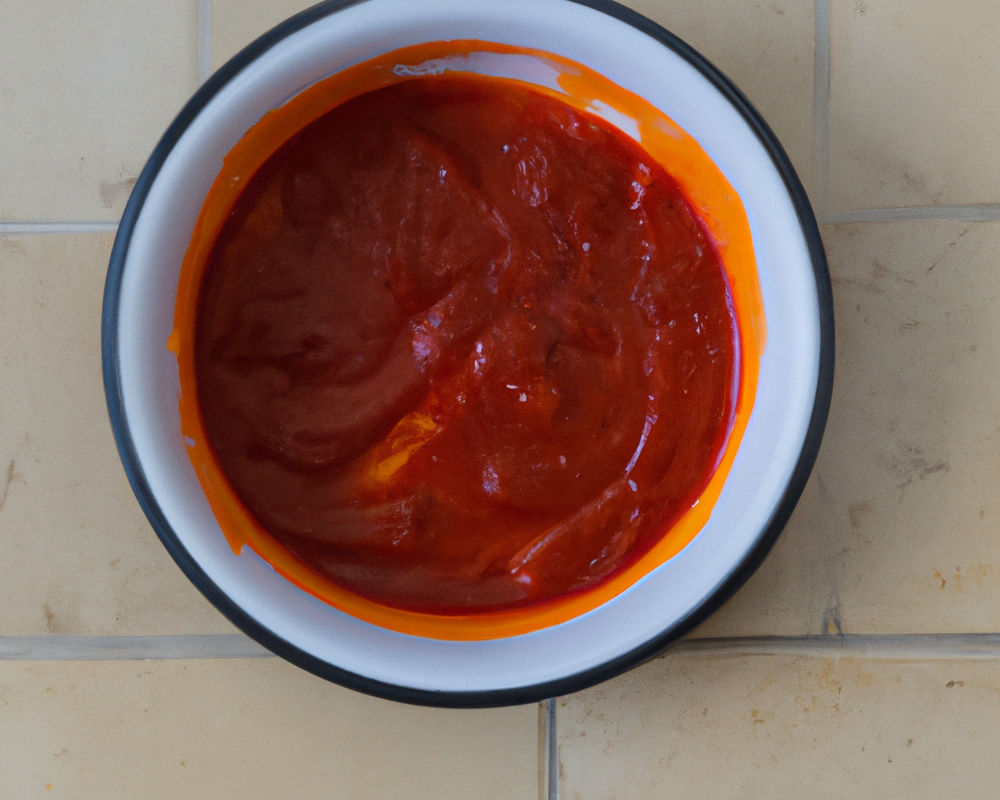 Tomato Pizza Sauce Method
Give your homemade pizza a fresh, homemade touch by making your own tomato sauce using the recipe outlined below.
Mix ingredients in a large bowl.
Mix well using a whisk, or blender.
Leave sitting for five minutes.
Your sauce is now ready. Enjoy!
Keep sauce in fridge or freeze for future use.
Salt and pepper are essential seasonings, don't forget to adjust to your taste.

Preparing Thai Style Crocodile Pizza
Start by heating your oven to at least 450 degrees.
Spread out your dough on a well floured surface.
If you have a pizza peel, flour the peel and create your pizza on it.
Start by spreading the sauce all over the base. This pizza uses Tomato Sauce. Spread the Tomato Sauce Thinly yet evenly, leaving a margin for the crust.
Add the largest toppings first – typically meat or seafood, then the smaller toppings.
Add cheese last, and sprinkle it all over to help keep the toppings in place when it melts.
This pizza has the following toppings:
Crocodile Meat
Mozzarella
Bird's Eye Peppers
Lime Juice
Fish Sauce
Coriander
Basil
Garlic
This pizza is very nice as is, or you could enjoy it with a simple side dish?
Oven time
Put the Thai Style Crocodile pizza in the middle of your oven (on a pizza steel if you have one) and set timer for 10 minutes.
After 10 minutes, open oven and look at pizza.
The pizza should be done within roughly 15 minutes. Always cook to personal tastes.

About Lime Juice
Lime Juice is ideal for seafood, pizza, curries, marinating and drinks. It can be easily made at home, or purchased as a bottle.
Lime Juice is very similar to Lemon Juice, nutritionally, and they also share many of the same potential health benefits. Both Lime and Lemon Juices are acidic and sour, however lemons tend to be sweeter, while limes have a more bitter flavor.

Pizza Tools
When making Thai Style Crocodile Pizza, we always recommend that you use whatever tools you are able to get your hands on. Our basic pizza tools are…
Mesh Sieve
You will find having a seive such a useful element for pizza making as well as all your baking. It's great to filter all flours through a fine mesh sieve, to make sure they're ready for use.
Bench Scrapers
Good quality metal or plastic bench scrapers make it so much esier to both cut your dough, and scrape your bench. I prefer plastic to avoid scratching my bench.
Measuring Cups
Pizza making is all about precision, so having a full set of both wet and dry measuring cups on hand is critical. It is so important when making pizza dough to accurately measure all your ingredients.

Basil
One of the most popular and easy to grow garden herbs, Basil is a sun loving herb which grows in warm weather. Originally found in India, there are between 80-150 species of Basil, which can be found in so many cuisines around the globe, including Thai and Italian foods.
Most types of Basil that we eat belong to the sweet basil species. Basil used to be used in Egyptian embalming techniques, and has been found in mummies in Egypt. Handy!
Pizza Care
Need advice on storing pizza. Here goes!
Freezer guide
You can store leftover pizza in the freezer for up to 3 months. Reheat from frozen as directed above until heated through.
Store in the fridge
Leftover slices of pizza may be kept in an airtight container in the fridge for up to 3 days.
Warm in the center of a 450 degree F oven for approximately 6 minutes, on a pizza stone if possible, until heated through. See our article on reheating pizza for more.

Meat Pizzas
Keen on seeing more than Thai Style Crocodile pizza? We have plenty of other Meat pizza recipes to look at, as well. Enjoy!

Pizza making FAQ
Want to make great pizza at home? Here are some expert answers to some of the most Frequently asked questions.
Can I use ciabatta bread for making pizza?
Yes! Breads are great to make pizza on, as it is quicker than making your own dough from scratch. Try my favourite, which is flat bread. It gets very crispy though, so don't cook it for long. Otherwise, ciabatta or italian breads are also good alternatives if you are short on time.
Can I freeze pizza dough?
You sure can! Make a batch of homemade pizza dough, make it into balls, then put each ball into a zip-top freezer bag or vacuum seal bag. Write the date on the bag, and then you can freeze your pizza dough for up to 3 months.
How do I use a pizza peel?
As soon as your dough is topped, immediately slide it onto your freshly floured pizza peel on a 15-30 degree angle, then open your oven and shimmy it onto the super-hot stone or wood fired oven base, using quick back and forth motions.
Have you made Thai Style Crocodile Pizza?
We're eager to hear what you thought of Thai Style Crocodile Pizza , share your experience with us! Tag us on our Pinterest, Facebook or Twitter and let us know what you thought of it! I'd love to know.
Featured image: Source