Thai Tuna
Created in Thailand, this Thai Tuna pizza is a mouth watering seafood pizza you may enjoy.
Baked with care, this type of pizza has a luscious flavor, perfectly matched with a ideal scent.
Take time to invest in the freshest ingredients and add them to a delicious crust for your family and friends to enjoy a gratifying pizza meal together.
If you like Seafood pizza with Tomato pizza sauce get ready for hunger pains.
Experimenting with pizza toppings is a great idea for a few reasons! First, it allows you to explore new flavor combinations and discover new favorites. Second, it's a fun way to mix things up and try something different from your usual go-to toppings. Third, experimenting with toppings can help you to be more creative and adventurous with your food choices.
Fourth, it's a perfect way to add some variety to your diet and to try new ingredients. It can be a great way to incorporate more vegetables or new meats in your diet.
Lastly, experimenting with toppings allows you to personalize your pizza to your taste and make it truly your own. So, whether you're feeling adventurous or just want to try something new, experimenting with pizza toppings is a great way to shake things up and have some fun with your food!
Pizza in Thailand
If you thought Pizza wasn't common in Thailand, you'd be correct. Vegetables, Meats, herbs, and Spices are the building blocks of most Thai dishes. In Thailand, eating food is considered a group activity, and eating alone is considered a sign of bad luck.
Take a look at some of the other pizzas from Thailand here.
Thai Tuna Pizza at a glance

| | |
| --- | --- |
| Origin | Thailand |
| Type | Seafood |
| Sauce | Tomato Sauce |
Thai Tuna Pizza Recipe
There is a recipe below for you to make a Thai Tuna Pizza from either a pizza oven or on a pizza stone in your oven.
Preparation time

| | |
| --- | --- |
| Dough | 2 hours |
| Assembly | 10 minutes |
| Baking | 12-20 minutes |
Thai Tuna Pizza Ingredients
Ensure you have enough pizza toppings for the amount of pizzas you plan to make. The dough and sauce are designed for 3-4 medium sized pizzas, so scale up or down, based on your requirements.

Simple Pizza dough
1 cup (250 ml) luke-warm water
2 2/3 cups (400 grams) pizza flour
2 tsps (7 g sachet) dried yeast
3 tbsps (1/4 cup) virgin olive oil
Two tsps salt
Thai Tuna Pizza Toppings
Toppings used in this pizza recipe, are;
Tuna
Monterey Jack Cheese
Red Hot Thai Chilies
Tomato
Olive Oil
Thai Basil Leaves

Easy Tomato Pizza Sauce
1 can (15oz/420g) tomatoes, whole or crushed
1 can (6oz/170g) tomato paste
2 large garlic cloves
1/4 a small onion
1 tbsp dried Italian herbs
1 tsp salt
Want to try a different sauce? See our article on the different types of pizza sauces.
TIP
You can click on any of the tags at the bottom of this page, to find other pizzas besides Thai Tuna Pizza, that use that topping.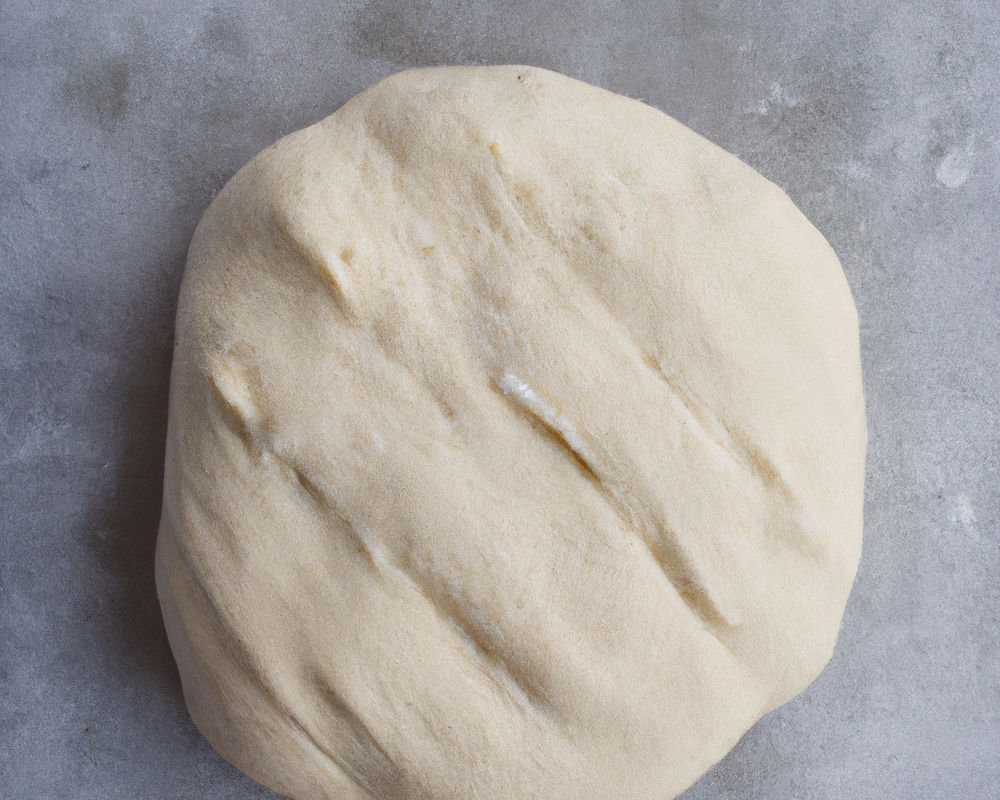 Pizza Dough Method
If you don't have much time, grab a premade pizza base at your local grocery store, or hand make your own pizza dough following the simple steps below. Some shops even carry premade pizza dough in balls.
Whisk yeast and lukewarm water in glass or plastic container. Let stand for approximately 5 minutes.
Add flour and salt in a large bowl. Create a well in the centre of the flour. Pour in the liquid yeast mixture and the oil.
Using your hands or a mixer, mix the dough until smooth. Pour dough on a lightly floured work surface and then knead by hand for five minutes.
Place dough into lightly oiled bowl and cover with plastic wrap. Sit in a warm place for roughly 30 minutes to an hour, to rise until it doubles in size.
Fold the dough out onto a lightly floured surface. Knead gently by hand for around five minutes or until smooth.
Spread some flour on kitchen bench before rolling, in order to prevent sticking.
Divide the dough roughly into equal amounts. Roll out pizza bases for the desired size.
TIP: We have other dough recipes if you would like to try your hand at sourdough, poolish or more.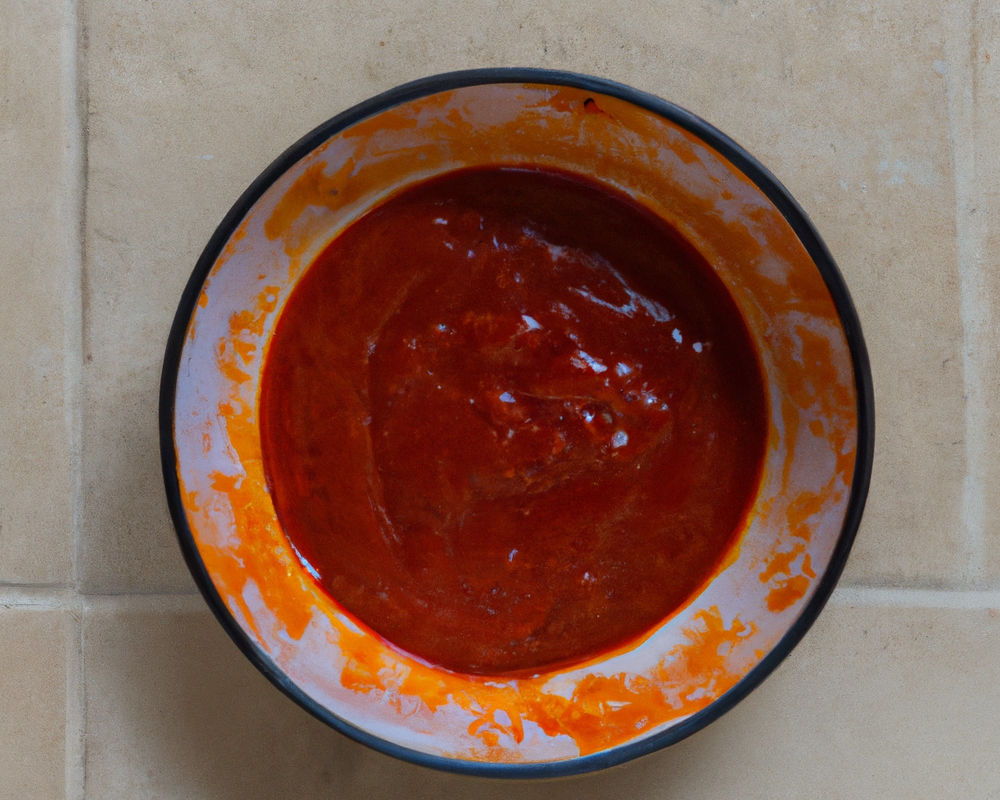 Tomato Pizza Sauce Method
Want to impress your friends and family with your pizza-making skills? Try making your own tomato sauce with the recipe outlined below.
Combine all ingredients in a large bowl.
Using either a whisk, or blender, mix well.
Let sit for five minutes.
Your sauce is now ready to use or keep in the fridge for up to 3 days.
You can also freeze leftover sauce.
The consistency of your sauce can be adjusted by adding a splash of olive oil or water if it's too thick.

Preparing Thai Tuna Pizza
Turn your oven on to 450-500 degrees or more and preheat for at least 30 minutes.
Spread out the dough in a rough circle, on a floured board or surface.
If you are using a baking pan, then create the pizza in that.
Open the sauce container, and start to spread the Tomato Sauce. Spread the Tomato Sauce around the whole base, taking care to leave a gap at edges.
Add the ingredients in size order, from large to small.
Cheese gets added last.
The toppings to add to this pizza are;
Tuna
Monterey Jack Cheese
Red Hot Thai Chilies
Tomato
Olive Oil
Thai Basil Leaves
This pizza is very tasty on its own, or why not make some homemade garlic bread as well?
Oven time
Put the Thai Tuna pizza on the middle shelf of the oven and set a timer for 10 minutes.
After approximately 10 minutes, open oven door and check on pizza.
The pizza should be done within roughly 15 minutes. Always cook to personal tastes.

About Tuna
Tuna are eight different species varying in colour and size. A remarkable and impressive fish, Tuna is a nomadic species, which is found throughout the world's oceans.
Tuna can be eaten fresh or canned. Tuna loin is commonly eaten raw or seared and lightly seasoned, while canned tuna is precooked for a long time and often prepared heavily dressed.

Pizza Tools
When making Thai Tuna Pizza, I suggest you just use what you have available, without spending any money. My recommended basic pizza tool list is…
Mesh Sieve
You will find having a seive such a useful element for pizza making as well as all your baking. It's great to filter all flours through a fine mesh sieve, to make sure they're ready for use.
Bench Scrapers
Good quality metal or plastic bench scrapers make it so much esier to both cut your dough, and scrape your bench. I prefer plastic to avoid scratching my bench.
Measuring Cups
Pizza making is all about precision, so having a full set of both wet and dry measuring cups on hand is critical. It is so important when making pizza dough to accurately measure all your ingredients.

Olive Oil
Olive Oil has been used in cooking for at least 5,000 years. Since Olives are technically a fruit, that makes Olive Oil a fruit Juice. The Olives are crushed like other fruits; oranges, lemons etc to get the Oil.
One olive tree can last up to 2,000 years, and can produce 30 kilos of Olives, which makes roughly 4 litres of Oil every year. Medical studies have shown that consuming olive Oil daily helps reduce bad cholesterol (LDL) and increase the good one (HDL).
Pizza Storage
Want to store some leftovers after your meal? Here are a few tips.
Can you freeze pizza?
You can freeze pizza for up to three months, however I'd suggest consuming it within the first few weeks, ideally.
Chill in the fridge
You can keep pizza in plastic wrap or a container for up to 3 days in the fridge.
How to reheat
There are many ways to reheat pizza. We cover seven of them in this article.

Seafood Pizzas
Keen on seeing more than Thai Tuna pizza? We have plenty of other Seafood pizza recipes to look at, as well. Enjoy!

Pizza making FAQ
Want to know how to make delicious pizza at home? Here are some FAQ and their answers to the most common pizza making questions.
How do I find the best pizza dough recipe, given there are so many?
You aren't wrong – there are seemingly thousands of pizza dough recipes out there, and it is hard to know what works best for each person. Overwhelmed? Try your hand at the simplest looking ones first, and as you build your pizza dough making confidence, turn your hand to some of the many other different pizza dough recipes. Before you know it, you'll find one that satisfies everyone's tastes in your group.
What is calabrese pizza?
A Calabrese style Pizza usually has a small amount of grated cheese, a slightly thicker crust and multiple toppings (including spicier ones).
Who delivers pizza underwater?
Daniel Blezio is a certified scuba diver and instructor. His daily duties include bringing guests their belongings and he also delivers pizza to guests of the Jules Undersea Lodge, located 22 feet below sea level in a Florida Keys lagoon.
Have you made Thai Tuna Pizza?
Did you love Thai Tuna Pizza ? Let us know! Tag us on our Pinterest, Facebook or Twitter and let us know what you thought of it! I'd love to know.
Featured image: Source