The Works
If you happen to have any leftover toppings, they would taste delicious tossed through some freshly cooked pasta.
Pizza in Spain
Spanish people eat approximately 4.3kg each in Pizza per year. This may sound a lot, yet that is small compared to markets such as the US and UK. The Spanish also enjoy a Mediterranean style diet of cereals, pulses, vegetables, fish and other seasonal foods.
Take a look at some of the other pizzas from Spain here.
The Works Pizza at a glance

| | |
| --- | --- |
| Origin | Spain |
| Type | Meat |
| Sauce | Tomato Sauce |
The Works Pizza Recipe
There is a recipe below for you to make a The Works Pizza using a wood oven or using a pizza stone.
Preparation time

| | |
| --- | --- |
| Dough | 2 hours |
| Assembly | 10 minutes |
| Baking | 12-20 minutes |
The Works Pizza Ingredients
Ensure you have enough pizza toppings for the amount of pizzas you plan to make. The pizza sauce and dough ingredients below are designed for 3-4 pizzas, so add more or less, if required.

Simple Pizza dough
2 2/3 cups (400 grams) pizza flour
1 cup (250 ml) luke-warm water
2 tsps (7 g sachet) dried yeast
Two tsps salt
3 tbsps (1/4 cup) virgin olive oil
The Works Pizza Toppings
Toppings used in this pizza recipe, are;
Meatballs
Pepperoni
Sausage
Mozzarella
Black olives
Green Peppers
Mushrooms
Onion

Simple White Sauce
2 tbsp butter (unsalted)
2 tbsp plain flour
1 1/4 cup milk
1/4 cup shredded parmesan
2 minced garlic cloves
1/8 tsp black pepper
1/4 tsp sea salt
Want to try a different sauce? See our article on the different types of pizza sauces.
TIP
You can click on any of the tags at the bottom of this page, to find other pizzas besides The Works Pizza, that use that topping.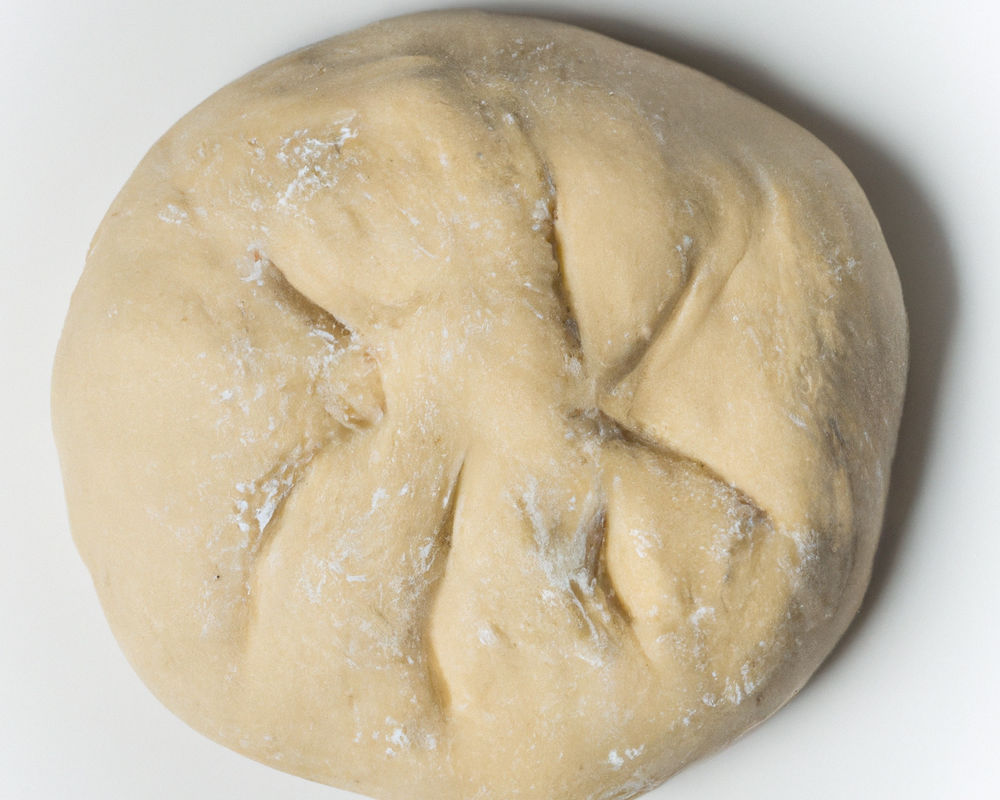 Pizza Dough Method
If you don't have much time, grab a premade pizza base at your local grocery store, or create your own homemade pizza dough following the simple steps below.
Whisk yeast and lukewarm water in glass or plastic container. Let stand for approximately 5 minutes.
Add flour and salt in a large bowl. Create a well in the centre of the flour. Pour in the liquid yeast mixture and the oil.
Using your hands or a mixer, mix the dough until smooth. Pour dough on a lightly floured work surface and then knead by hand for five minutes.
Place dough into lightly oiled bowl and cover with plastic wrap. Sit in a warm place for roughly 30 minutes to an hour, to rise until it doubles in size.
Fold the dough out onto a lightly floured surface. Knead gently by hand for around five minutes or until smooth.
Spread some flour on kitchen bench before rolling, in order to prevent sticking.
Divide the dough roughly into equal amounts. Roll out pizza bases for the desired size.
TIP: We have other dough recipes if you would like to try your hand at sourdough, poolish or more.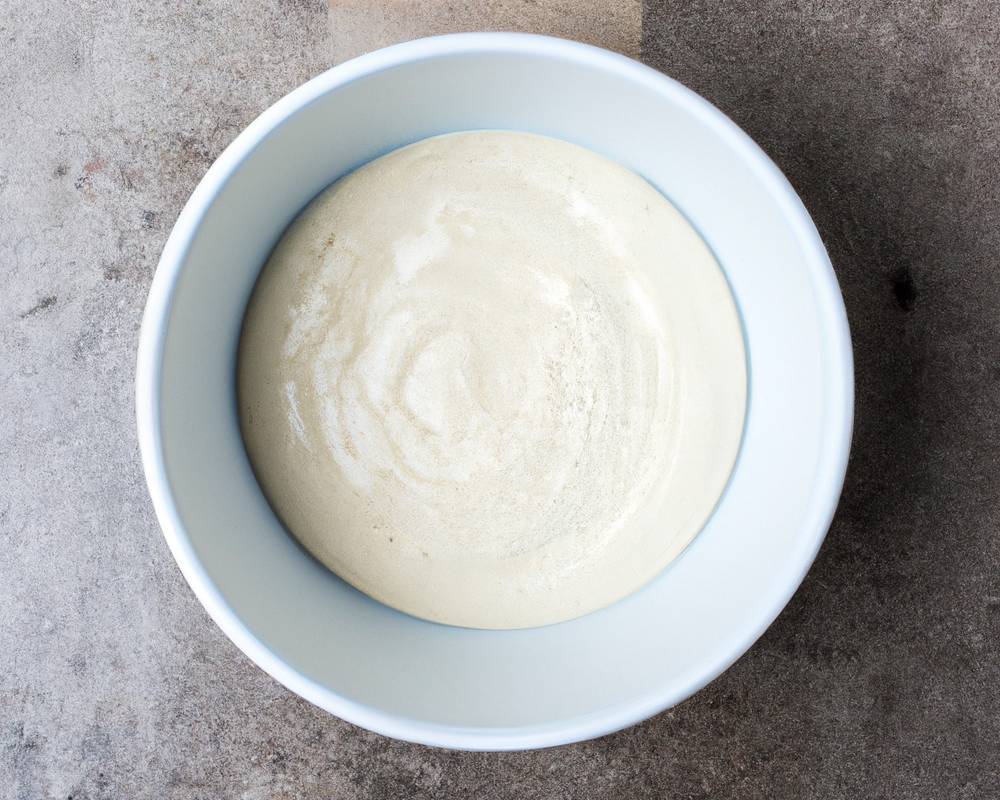 White Pizza Sauce Method
You can either make your own pizza sauce following the simple steps below, or you can purchase a pizza sauce at your local store.
Use a small saucepan over medium heat, and melt butter. Whisk in flour, then continue whisking for 1-2 minutes.
Slowly add the milk, keep whisking constantly until thickened and smooth.
Add garlic, pepper and salt whilst slowly whisking.
Slowly add parmesan cheese and whisk for 30 seconds more. Take off heat and continue whisking until parmesan is melted and sauce becomes smooth. Now, set aside to cool.
Don't boil after adding the cheese or the sauce could curdle. Once it is cool, use immediately or cover and refrigerate up to 5 days.
You can make the sauce the day before and refrigerate to save time.

Preparing The Works Pizza
Switch oven on to at least 450 degrees and preheat for at least 30 minutes.
Stretch out dough into a circle, on a floured surface.
If you are using a pizza steel or stone, make sure it is preheating in oven.
Now it's time to add the sauce. This recipe calls for Tomato Sauce. Spread the Tomato Sauce around the pizza base, leaving a gap at edges.
Add your ingredients in size, from the largest to smallest.
Cheese should be sprinkled on at the end.
Toppings for this pizza are;
Meatballs
Pepperoni
Sausage
Mozzarella
Black olives
Green Peppers
Mushrooms
Onion
Whilst this pizza is delicious on its own, or why not try it with other pizza types?
Baking
Put the The Works pizza on the middle shelf of the oven and wait for approximately 10 minutes.
In 10 minutes, open oven door and check.
The pizza should take roughly 15 minutes to cook, adjust time to cook to personal taste.

About Black Olives
Black Olives are Olives that have been allowed to fully ripen on the tree before harvesting. Black Olives aren't Plain and boring either. There are a wide range of cured Black Olives to choose from, such as Italian Olives.
Black Olives have great nutritional value, and are a fantastic source of dietary fiber, iron and vitamin E. Black Olives contain high amounts of healthy monounsaturated fats.

Pizza Tools
When making The Works Pizza, I always recommend that you use what you have available, without spending lots of money. My basic pizza tool list is…
Pizza Peel
Sometimes called a paddle or shovel, a pizza peel is a vital tool for those who make pizza regularly.
Bench Scrapers
Good quality metal or plastic bench scrapers make it so much esier to both cut your dough, and scrape your bench. I prefer plastic to avoid scratching my bench.
Rolling Pin
Yes, I know, many people swear by hand stretching, however there's times in all our lives where we need a good wooden roller.

Green Chili Peppers
Green chili peppers are a popular topping for a variety of pizzas. The vibrant, spicy flavor they add to the dish is sure to tantalize your taste buds and make any pizza experience truly unforgettable.
When selecting green chili peppers, look for those that are firm and deep in color. If you prefer a milder flavor, choose jalapenos or Anaheim peppers; for more heat opt for Serrano or Thai chilies.
Pizza Trivia
Here are some interesting facts about pizza.
Sweet dreams!
In 2016, UK Pizzeria, Crazy Pedro's, launched a Cadbury Creme Egg Pizza. As well as the creme eggs, the pizza is also topped with marshmallows, brownies and chocolate sauce.
Most varieties of cheese on a pizza
The most varieties of cheese on a pizza is 834 was achieved by Morgan Niquet, François Robin and Julien Serri, during the SIRHA in Lyon, France on 25 September 2021
I spy with my little eye
Back in the 1960's, Pizza was used in spying techniques, by the 113th Military Intelligence Unit. The US Army aimed to spy on politicians and reporters and politicians by using fake pizza deliveries.

Pizza making FAQ
Want to make great pizza at home? Here are some expert answers to some of the most Frequently asked questions.
Should I get a pizza stone when making homemade pizza?
If you can afford it, yes. A pizza baking stone gives you the best chance to make restaurant quality pizzas at home. A pizza stone creates the hottest-possible environment in a home oven, which results in crusts that rise perfectly around the edges and brown just right on the top and bottom. The only thing better is your own wood fired pizza oven.
When making pizza dough should I spray the pan?
It is important that you ensure your dough doesn't stick to any bowls or pans that you use. I prefer to gently wipe olive oil across the surface using a paper towel, however spray olive oil used in moderation works just as well for this purpose.
Can I substitute parmesan for mozzarella in making pizza?
Of course! Actually I like to add a little parmesan to all my mozzarella, to give it a tangier taste. It is absolutely a personal choice how much of each cheese or what cheeses to use at all. That's the fun of homemade pizza making – not having to eat whatever the pizza shop uses.
Have you made The Works Pizza?
Let us know what you think of The Works Pizza! Tag us on our Pinterest, Facebook or Twitter and let us know what you thought of it! I'd love to know.
Featured image: Source