Thon (Tuna)
Made with care, this pizza boasts a delectable flavor, matching the faultless scent to enjoy.
Use your time to get the freshest toppings and pair these with a delicious crust for you to take part in a nice meal.
Are you into Seafood pizza with Tomato sauce? Then read on!
Pizza is a delicious food that is enjoyed by many, and it's no surprise why. But have you ever thought about experimenting with different toppings? Trying new toppings can take your pizza experience to a whole new level.
From the classic pepperoni and mushroom to more unique options like shrimp and pesto, the possibilities are endless. Not only will you get to try new and exciting flavors, but you'll also discover new combinations that you never thought were possible.
So next time you're ordering a pizza, don't be afraid to step out of your comfort zone and try something new. You never know, you might just find your new favorite topping!
Pizza in France
The French love their food. Their most popular foods include bread, pastries, Cheese, soups and seafood. In a 2018 study, 96% of French people said they enjoy pizza with 84 percent ordering pizzas at home.
Take a look at some of the other pizzas from France here.
Thon (Tuna) Pizza at a glance

| | |
| --- | --- |
| Origin | France |
| Type | Seafood |
| Sauce | Tomato Sauce |
Thon (Tuna) Pizza Recipe
Below we've put together a recipe for you to make your own homemade Thon (Tuna) Pizza whether it be in your backyard pizza oven or your kitchen oven.
Preparation time

| | |
| --- | --- |
| Dough | 2 hours |
| Assembly | 10 minutes |
| Baking | 12-20 minutes |
Thon (Tuna) Pizza Ingredients
Choose enough pizza toppings for the amount of pizzas you will be creating. The dough and sauce amounts below are for 3-4 medium sized pizzas, so scale up or down, based on your requirements.

Simple Pizza dough
2 tsps (7 g sachet) dried yeast
1 cup (250 ml) luke-warm water
2 2/3 cups (400 grams) pizza flour
Two tsps salt
3 tbsps (1/4 cup) virgin olive oil
Thon (Tuna) Pizza Toppings
Toppings used in this pizza recipe, are;
Tuna
Grana Padano
Cottage Cheese
Capers
Olive Oil
Herbs De Provence

Tomato Pizza Sauce
1 can (15oz/420g) diced or crushed tomatoes
1 (6oz/170g) can of tomato paste
2 cloves of garlic
1 tsp salt
1/4 small onion
1 tbsp dried Italian herbs
Want to try a different sauce? See our article on the different types of pizza sauces.
TIP
You can click on any of the tags at the bottom of this page, to find other pizzas besides Thon (Tuna) Pizza, that use that topping.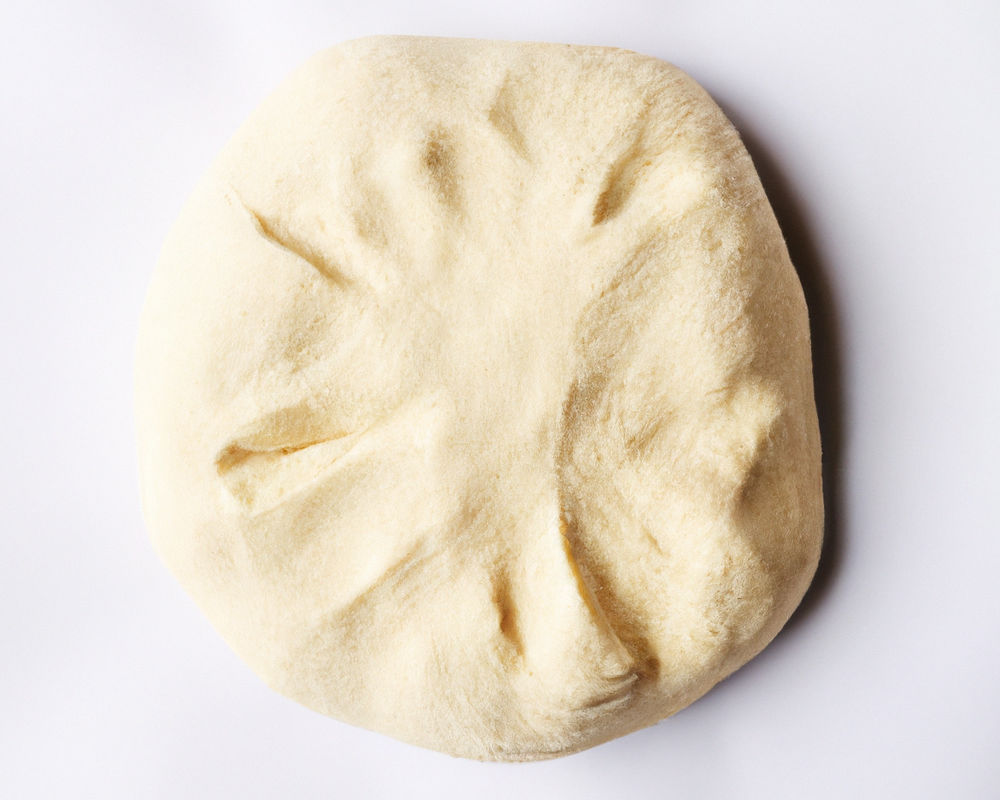 Pizza Dough Method
If you don't have much time, grab a premade pizza base at your local grocery store, or craft your own homemade pizza dough following the simple steps below.
Whisk the lukewarm water and yeast in a plastic or glass jug. Let the mixture stand for approx. five minutes.
Add the salt and flour in a large bowl. Create a hollow centre in the flour. Slowly pour the liquid yeast mixture and oil.
Using your hands or a mixer, mix the dough until smooth. Pour dough on a lightly floured work surface and then knead by hand for five minutes.
Place dough into lightly oiled bowl and cover with plastic wrap. Sit in a warm place for roughly 30 minutes to an hour, to rise until it doubles in size.
Fold the dough out onto a lightly floured surface. Knead gently by hand for around five minutes or until smooth.
Divide the dough roughly into equal amounts. Roll out pizza bases for the desired size.
Spread some flour on kitchen bench before rolling, in order to prevent sticking.
TIP: We have other dough recipes if you would like to try your hand at sourdough, poolish or more.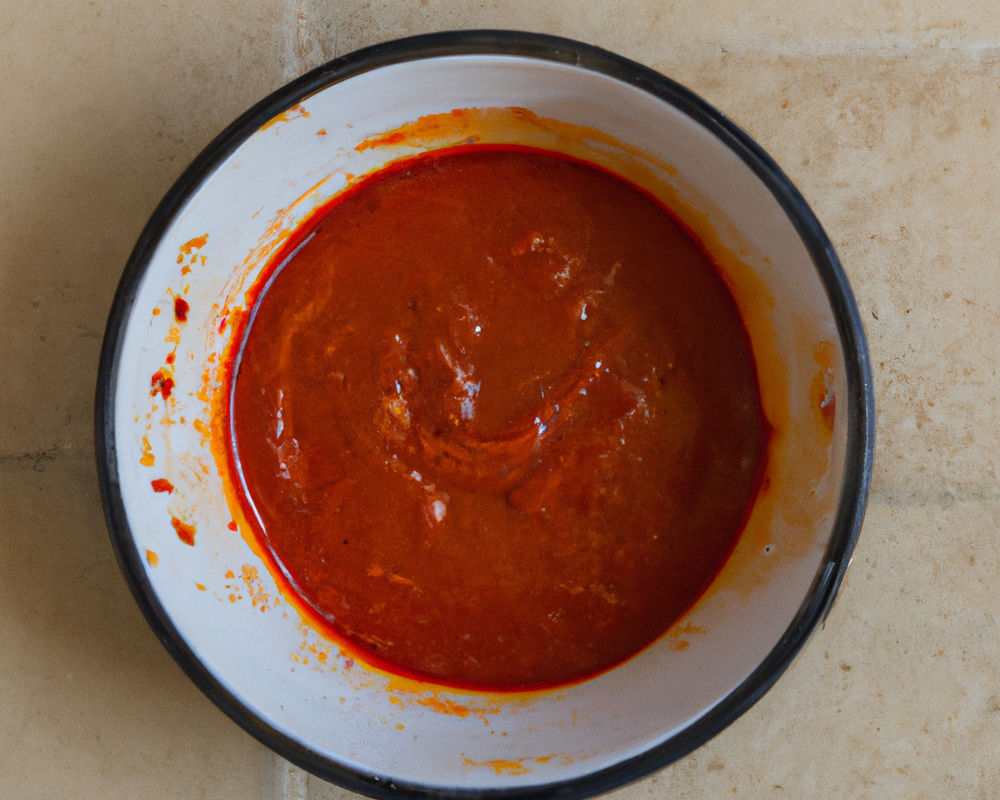 Tomato Pizza Sauce Method
You can either make your own tasty pizza sauce following the simple steps below, or you can purchase a pizza sauce at your local supermarket.
Mix ingredients in a large bowl.
Mix well using a whisk, or blender.
Leave sitting for five minutes.
Your sauce is now ready. Enjoy!
Keep sauce in fridge or freeze for future use.
You can make the sauce the day before and refrigerate to save time.

Preparing Thon (Tuna) Pizza
Preheat your oven to at least 450 degrees for 30 minutes or longer.
Spread out pizza dough on floured surface.
If you have a pizza peel, you can create your pizza on it (after flouring).
Start by spreading the sauce all over the base. This pizza uses Tomato Sauce. Spread the Tomato Sauce Thinly yet evenly, leaving a margin for the crust.
Add the largest toppings first – typically meat or seafood, then the smaller toppings.
Add cheese last, and sprinkle it all over to help keep the toppings in place when it melts.
This pizza has the following toppings:
Tuna
Grana Padano
Cottage Cheese
Capers
Olive Oil
Herbs De Provence
This pizza is delicious on its own, or why not pair it with another pizza as well?
Cooking time
Put the Thon (Tuna) pizza in oven, and set alarm for ten minutes.
After 10 minutes, open the door and see how cooked pizza is.
Pizza should be ready within 15 minutes. However, allow it to cook to personal taste.

About Capers
Capers are edible flower buds, that are used as a garnish or seasoning. The fruit from the same plant, Caper Berries, is also edible. Both of which are usually consumed either pickled or salted.
Capers are an ingredient in tartar sauce. Capers are a distinctive ingredient in southern Italian cuisine, especially in Sicilian and Aeolian cooking.

Pizza Tools
When making Thon (Tuna) Pizza, it's always handy to have the right pizza making tools. Here's the basic pizza tools that I always suggest…
Kitchen Scales
Do you have quality digital kitchen scales? It's a great tool for any chef or pizza cook.
Pizza Scissors
These may seem like a weird tool to some, however other pizzaiolo's swear by using scissors instead of a traditional pizza cutter.
Pizza Steel
A pizza steel is very similar to a pizza stone, and works the same way in a normal kitchen oven.

Tuna
Tuna are eight different species varying in colour and size. A remarkable and impressive fish, Tuna is a nomadic species, which is found throughout the world's oceans.
Tuna can be eaten fresh or canned. Tuna loin is commonly eaten raw or seared and lightly seasoned, while canned tuna is precooked for a long time and often prepared heavily dressed.
Pizza Care
Need advice on storing pizza. Here goes!
Freezer guide
You can store leftover pizza in the freezer for up to 3 months. Reheat from frozen as directed above until heated through.
Store in the fridge
Leftover slices of pizza may be kept in an airtight container in the fridge for up to 3 days.
Warm in the center of a 450 degree F oven for approximately 6 minutes, on a pizza stone if possible, until heated through. See our article on reheating pizza for more.

Pizza making FAQ
Want to make delicious pizzas at home? Here are some expert answers to some of the most common pizza making questions.
How long does a pizza take to cook?
A pizza can cook in as little as 90 seconds in a very hot pizza oven, or as long as 15-20 minutes in a typical kitchen oven. It also depends on the thickness of the base, and the amount of toppings included.
What kind of yeast for pizza dough?
For pizza, you can use either dry Yeast or fresh yeast. The importance thing here is that the yeast is still active, and not too old.
How to clean a pizza stone burnt?
If your pizza stone has burnt cheese or toppings on it, use a firm brush and hot water, to scrub it off. Avoid using chemicals or soaps, which will soak into the stone and make future pizzas taste like soap.
Have you made Thon (Tuna) Pizza?
Thon (Tuna) Pizza ? Let us know and help us improve. Tag us on our Pinterest, Facebook or Twitter and let us know what you thought of it! I'd love to know.
Featured image: Source