Thousand Island
Originating from China, this Thousand Island pizza is a flavorful seafood pizza worth trying.
Made with care, this pizza has a yummy flavor, coupled with a pure scent to enjoy.
Always make time to choose delicious ingredients and complement them with the perfect crust for you to enjoy a delicious homemade pizza feast.
Are you into Seafood pizza with Thousand Island dressing sauce? Well here is your answer.
Pizza is a delicious food all around the world, but have you ever thought about branching out and trying different types of pizza from different cultures? Each country has their own unique take on pizza that offers a distinct flavor and texture.
For example, Neapolitan pizza from Italy is known for its soft and chewy crust while Greek pizza is known for its crispy crust and toppings like feta cheese and olives. You can try pizza from India, Japan, or even Mexico, which all have their own unique toppings and flavors.
Trying different types of pizza from around the world is a great way to expand your palate and discover new flavor combinations you may not have tried before. So next time you're craving pizza, why not try something new and explore different types of pizza from around the world?
Pizza in China
There's an old tale that Pizza originated in China. When Marco Polo came to China, he encountered scallion pie, a flat bread that uses dough instead of a batter. When Marco Polo returned to Italy he met a chef from Naples at a dinner party and persuaded him to recreate the dish, putting the fillings on top of the dough instead of the inside.
Take a look at some of the other pizzas from China here.
Thousand Island Pizza at a glance

| | |
| --- | --- |
| Origin | China |
| Type | Seafood |
| Sauce | Thousand Island dressing |
Thousand Island Pizza Recipe
Below we've created a recipe for you to make a delicious homemade Thousand Island Pizza using a wood fired pizza oven or the oven in your kitchen.
Preparation time

| | |
| --- | --- |
| Dough | 2 hours |
| Assembly | 10 minutes |
| Baking | 12-20 minutes |
Thousand Island Pizza Ingredients
Choose enough pizza toppings for the amount of pizzas you will be creating. The pizza sauce and dough ingredients below are designed for 3-4 pizzas, so scale up or down, based on your requirements.

Simple Pizza dough
250 ml (1 cup) lukewarm water
2 2/3 cups (400 grams) 00 fine flour
7 grams (2 tsps) dried yeast
1/4 cup (3 tbsp) olive oil
2 tsps salt
Thousand Island Pizza Toppings
Toppings used in this pizza recipe, are;

Thousand Island Dressing
3/4 cup mayonnaise
3 gherkins, finely chopped
2 1/2 tbsp tomato sauce
2 tsp worcestershire sauce
Want to try a different sauce? See our article on the different types of pizza sauces.
TIP
You can click on any of the tags at the bottom of this page, to find other pizzas besides Thousand Island Pizza, that use that topping.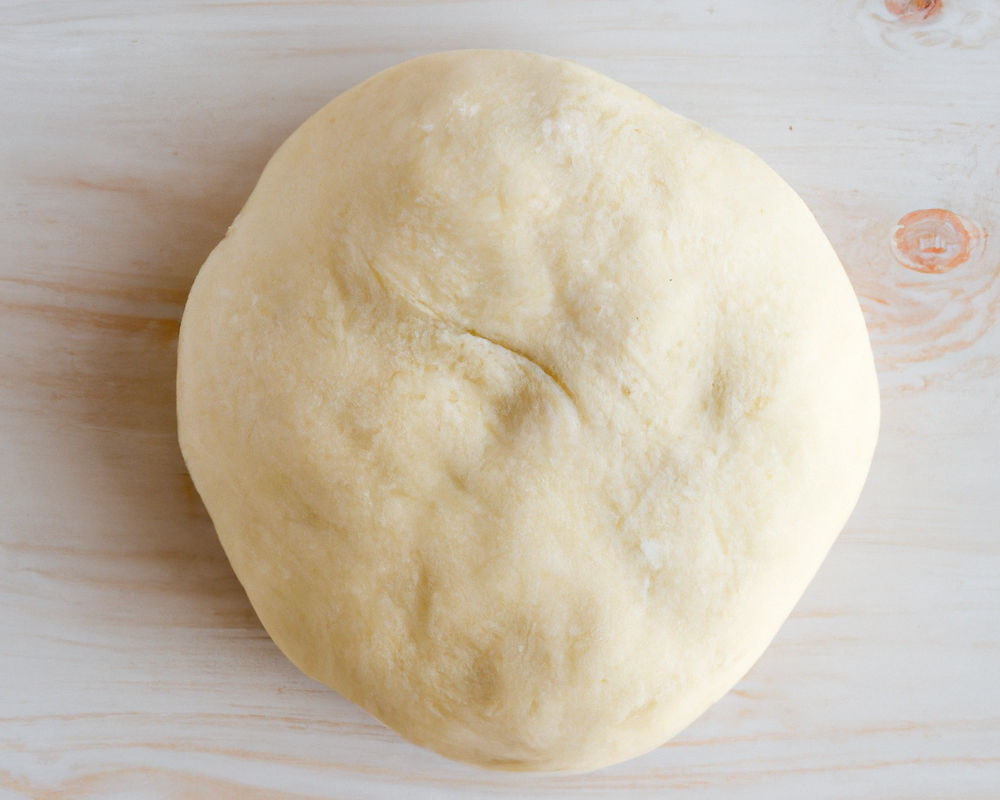 Pizza Dough Method
You purchase a premade pizza base at your local store, or if you have time, make your own homemade dough following the simple steps below.
Whisk the lukewarm water and yeast in a plastic or glass jug. Let the mixture stand for approx. five minutes.
Add salt and flour in a large bowl. Create a hollow well in the middle and gently pour the liquid yeast mixture and oil.
Using dough mixer or hands, gently mix dough until smooth. Place pizza dough on a lightly floured work surface and then knead by hand for five minutes.
Lightly oil a bowl, and place mixture in and cover with plastic wrap. Leave in a warm place to rise until the dough doubles in size.
Pour dough mix out onto a clean, floured surface. Now hand knead gently for another five minutes.
Sprinkle a little flour on the bench before rolling to prevent dough from sticking.
Divide dough mixture into equal sized balls. Hand stretch or roll out the bases to the expected size.
TIP: We have other dough recipes if you would like to try your hand at sourdough, poolish or more.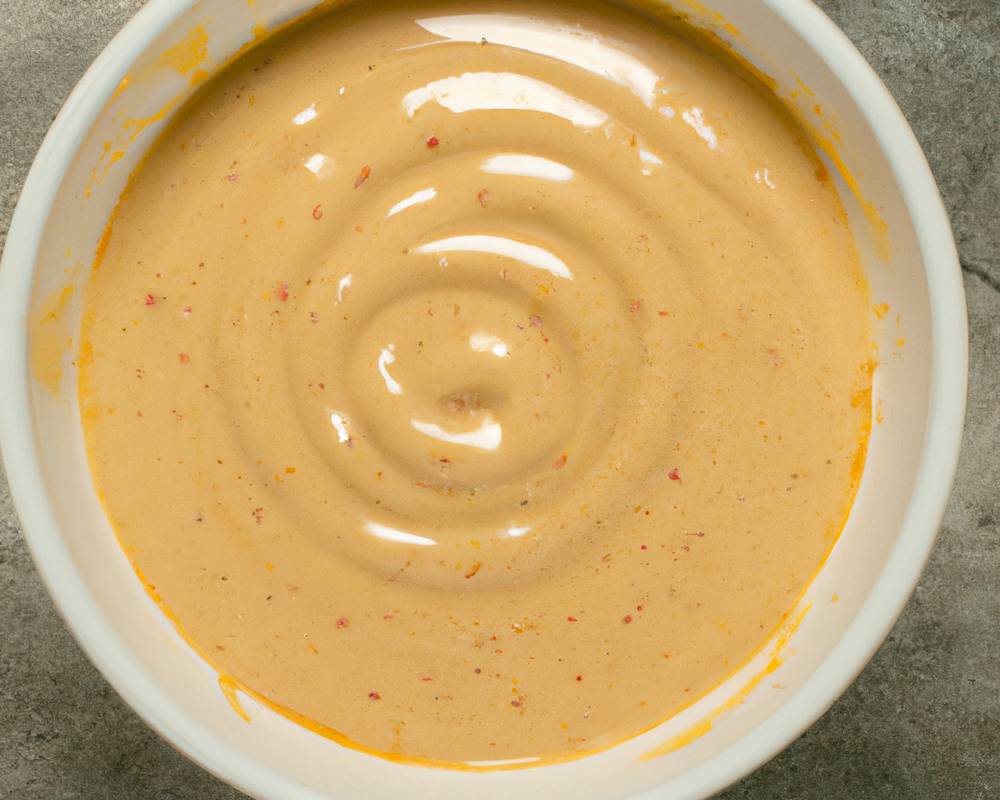 Thousand Island Dressing
Here's a very easy method to make your own thousand island dressing.
Place mayonnaise, tomato sauce, worcestershire sauce and gherkins in a bowl.
Stir well until combined.
Add salt and pepper to season.
Experiment with flavor by using a pesto sauce or adding a bit of pesto to your sauce.

Preparing Thousand Island Pizza
Switch oven on to at least 450 degrees and preheat for at least 30 minutes.
Stretch out dough into a circle, on a floured surface.
If you are using a pizza steel or stone, make sure it is preheating in oven.
Now it's time to add the sauce. This recipe calls for Thousand Island dressing. Spread the Thousand Island dressing around the pizza base, leaving a gap at edges.
Add your ingredients in size, from the largest to smallest.
Cheese should be sprinkled on at the end.
Toppings for this pizza are;
I find this pizza great as is, or you could try it with other pizza types?
Baking time
Put the Thousand Island pizza in the middle of your oven (on a stone if you have one) and set timer for 10 minutes.
After roughly 10 minutes, check on the pizza.
Pizza should be ready within 15 minutes. However, allow it to cook to personal taste.

About Seafood
When it comes to seafood or fish on pizza, recipes typically call for tuna, Salmon, mussels, squid or anchovies. If in doubt, just add the seafood you like the most.
Make sure to dry it a little before adding to pizza. Some seafood has a high moisture content, which can make the base moist during cooking.

Pizza Tools
When making Thousand Island Pizza, I always recommend that you use whatever kitchen items you have. My basic pizza tools are…
Pizza Stone
A pizza stone really helps create a fantastic tasting pizza at home. Learn how to clean and care for your Pizza Stone.
Dough Containers
Having quality, air tight dough storage containers is a must.
Glass Measuring Jug
A good quality, heavy glass measuring jug with clear marking for various measures to me is a must. I hate taking chances with portions, so it's an important tool for me.

Cheese
There are around 2,000 different varieties of cheese around the world. It has been proven to date back to at least 8,000 years ago. It is a fantastic source of calcium, protein and phosphorus.
Cheese can be made not only with cow milk, but also with buffalo, horse, goat and even camel milk. It's a clever gift idea too. A giant wheel of Cheddar cheese was given to Queen Victoria as a wedding gift.
Storage Ideas
Have leftover pizza? Here's what to do.
Warming up
Warm in the center of a 450 degree F oven for approximately 6 minutes, on a pizza stone if possible, until heated through. See our article on reheating pizza for more.
Freezer guide
You can store leftover pizza in the freezer for up to 3 months. Reheat from frozen as directed above until heated through.
Store in the fridge
Leftover slices of pizza may be kept in an airtight container in the fridge for up to 3 days.

Seafood Pizzas
Keen on seeing more than Thousand Island pizza? We have plenty of other Seafood pizza recipes to look at, as well. Enjoy!

Pizza making FAQ
Below we've compiled the most common pizza making questions and provided expert answers. Are you looking for how to make delicious pizza at home? Please read on!
What seasoning for pizza?
You can add all sorts of seasonings to pizza. Our favourites include pepper, chilli flakes and herbs. Mix and match until you find the combination you enjoy the most.
What is clean cut pizza?
A clean cut pizza is when they use clean cutting instruments to cut the pizza. See our article on clean cut pizza for more information.
How long after gallbladder surgery can I eat pizza?
Doctors will normally suggest that you wait at least 4-6 weeks after gallbladder sujrgery before eating pizza. Even then, they will suggest you only eat small amounts of pizza, and roughly once per month.
Have you made Thousand Island Pizza?
We want to hear your thoughts on Thousand Island Pizza , good or bad! Tag us on our Pinterest, Facebook or Twitter and let us know what you thought of it! I'd love to know.
Featured image: Source