Tonno
This pizza has a delicious Spanish flavour that tastes amazing.
Created as described, the below pizza boasts a mouthwatering flavor with a sublime smell to delight you.
Ensure you use delicious ingredients and add them to a delicious crust for you to enjoy a delicious pizza feast.
If you crave Seafood pizza with a Tomato pizza sauce then you shouldn't look any further than this one.
Experimenting with pizza toppings is a great idea for a few reasons! First, it allows you to try new and exciting flavors. There are so many different toppings out there, from classic options like pepperoni and mushroom, to more unique options like pineapple and bacon.
Trying new toppings can open up a whole new world of taste sensations. Second, experimenting with toppings can help you discover new favorite combinations. You might be surprised at how well certain toppings go together. And third, it's a great way to add some variety to your pizza routine.
If you always get the same topping on your pizza, experimenting with new toppings can make your pizza experience more exciting and enjoyable. So, if you're tired of the same old pizza toppings, give experimenting a try! You might just discover your new favorite pizza.
Pizza in Spain
The Spanish people are avid consumers of a Mediterranean style diet, based on fish, olive Oil, pulses, cereals and fresh vegetables as well as other seasonal foods. The Spanish consume about 4.3kg each in Pizza per year.
Take a look at some of the other pizzas from Spain here.
Tonno Pizza at a glance

| | |
| --- | --- |
| Origin | Spain |
| Type | Seafood |
| Sauce | Tomato Sauce |
Tonno Pizza Recipe
There is a recipe below for you to make a Tonno Pizza from either a wood fired pizza oven or on a pizza stone in your oven.
Preparation time

| | |
| --- | --- |
| Dough | 2 hours |
| Assembly | 10 minutes |
| Baking | 12-20 minutes |
Tonno Pizza Ingredients
Choose enough pizza toppings for the amount of pizzas you plan to make. The pizza sauce and dough ingredients below are designed for 3-4 pizzas, so add more or less, if required.

Simple Pizza dough
400 g (2 2/3 cups) 00 or pizza flour
1 cup (250 ml) luke-warm water
2 tsps (7 g sachet) dried yeast
2 tsps salt
3 tbsps (1/4 cup) olive oil
Tonno Pizza Toppings
Toppings used in this pizza recipe, are;
Tuna
Parmesan
Mozzarella
Onions

Tomato Pizza Sauce
1 can (15oz/420g) diced or crushed tomatoes
1 (6oz/170g) can of tomato paste
2 cloves of garlic
1 tsp salt
1/4 small onion
1 tbsp dried Italian herbs
Want to try a different sauce? See our article on the different types of pizza sauces.
TIP
You can click on any of the tags at the bottom of this page, to find other pizzas besides Tonno Pizza, that use that topping.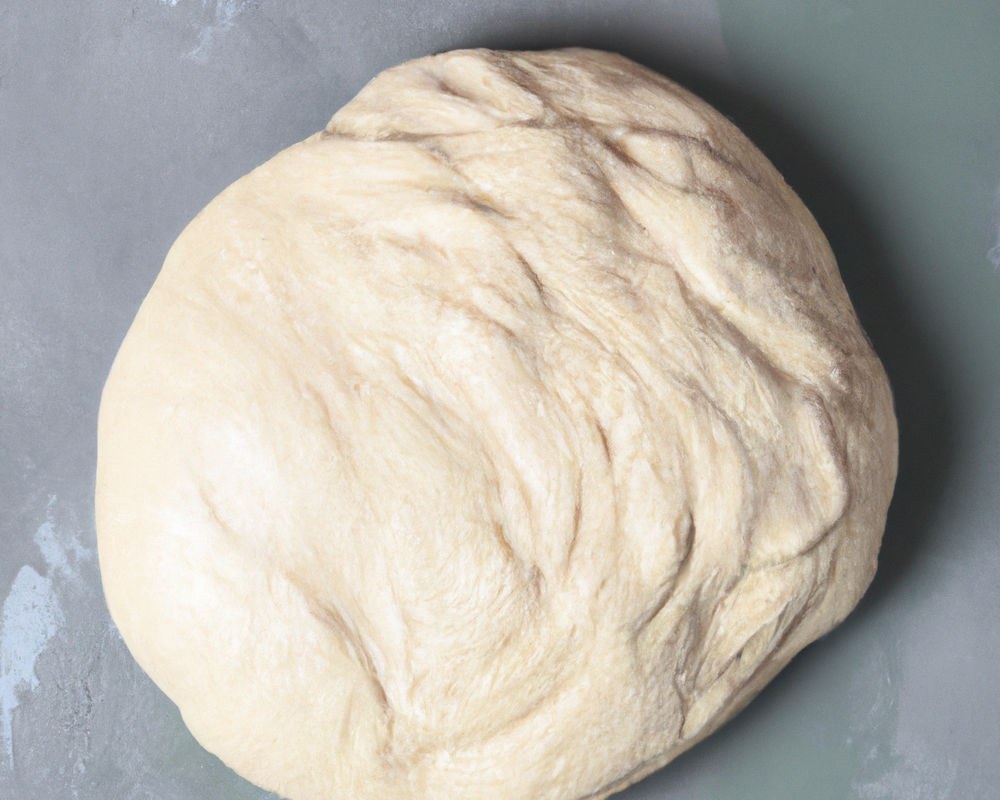 Pizza Dough Method
If you don't have much time, grab a premade pizza base at your local grocery store, or create your own homemade pizza dough following the simple steps below.
Whisk yeast and lukewarm water in a jug. Stand for around five minutes.
Add flour and salt in a large bowl. Create a well in the centre of the flour. Pour in the liquid yeast mixture and the oil.
Using a spatula, or your hands, mix the dough really well until smooth. Turn out dough onto a lightly floured work surface and knead for five minutes.
Lightly oil a bowl, and place dough in it and cover with plastic wrap. Leave in a warm place to rise for 30 minutes to an hour, or until it doubles in size.
Turn dough out onto a lightly floured surface and knead gently for another 5 minutes or until smooth.
Divide the dough into balls, and roll out bases to desired size.
Sprinkle a little flour on the bench before rolling to prevent dough from sticking.
TIP: We have other dough recipes if you would like to try your hand at sourdough, poolish or more.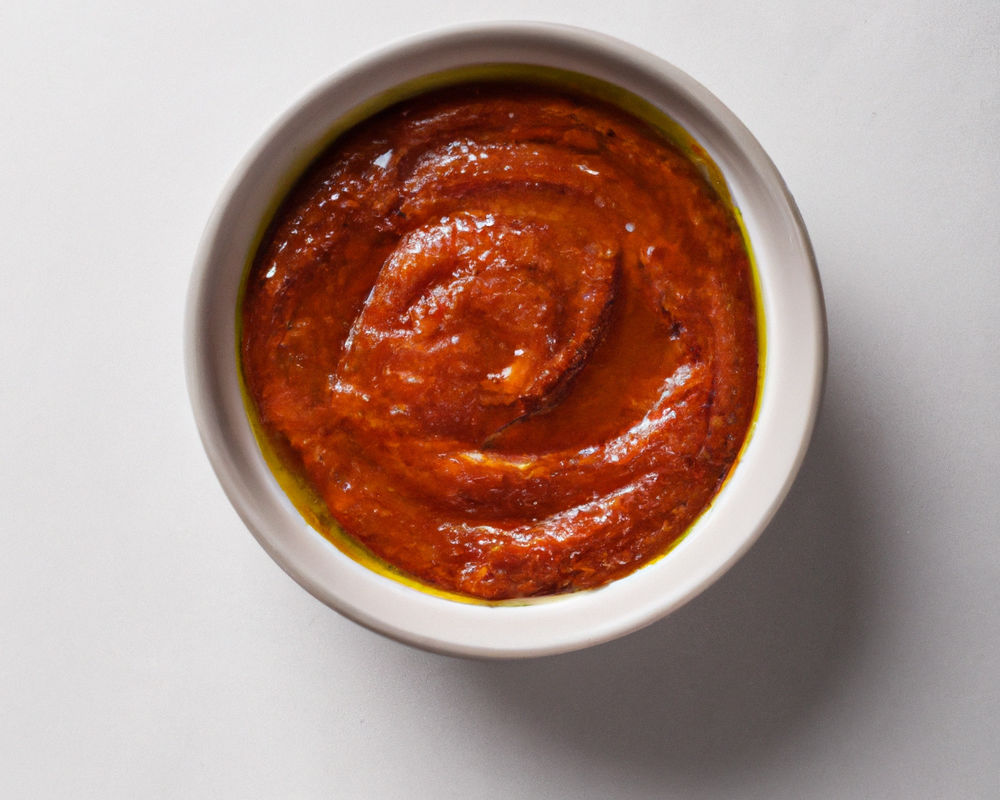 Tomato Pizza Sauce Method
For a truly homemade pizza experience, try making your own sauce with the easy steps outlined below.
Add ingredients in a large bowl, and mix well.
Mix well using a whisk, or blender.
Leave sitting for five minutes.
Your sauce is now ready to use or keep in the fridge for up to 3 days.
Freeze remaining sauce for up to 3 months.
Adjust the amount of garlic in your pizza sauce recipe to your taste for a perfect flavor.

Preparing Tonno Pizza
Preheat your kitchen oven to approximately 500 degrees.
Roll out the dough to either slightly smaller than your pizza stone (if you have one) or on a metal tray for the kitchen oven.
Alternatively, if you have a pizza oven, roll out to be smaller than your pizza peel.
First, spread the sauce around. This pizza calls for Tomato Sauce. Spread the Tomato Sauce evenly using the back of a large spoon or the blunt side of a knife.
You should start by adding the largest ingredients, then work your way down. The last is any cheese topping, such as Mozzarella, which you should evenly cover the other toppings with, and then finally any herbs.
The toppings to include on this pizza are;
Tuna
Parmesan
Mozzarella
Onions
This pizza is very nice by itself, yet why not with another style of pizza?
Cooking time
Put the Tonno pizza in oven, and set alarm for ten minutes.
After 10 minutes, open oven and look at pizza.
The pizza should be done within roughly 15 minutes. Always cook to personal tastes.

About Parmesan
Parmesan is a translation of the Italian words, Parmigiano-Reggiano. The two terms refer to the same cheese. Often referred to as the "King of Cheeses", Parmesan is an Italian hard, granular cheese produced from cows' milk, which is then Aged for at least 12 months.
Parmesan was praised as far back as 1348 in the writings of famous Italian writer, Boccaccio, in his works, the Decameron. October 27 is designated the International "Parmigiano Reggiano Day" by The Consortium of Parmigiano Reggiano.

Pizza Tools
When making Tonno Pizza, I always recommend that you use whatever kitchen items you have. My basic pizza tools are…
Dough Mixer
Having a good dough mixer can make all the difference. You don't want to be manually kneading forever, do you?
Oil Jug
Having a nice oil jug to pour olive oil gives you a decadent edge. They don't cost that much either!
Wooden boards
I use quality wooden boards constantly when making pizzas, botth to carry dough balls and to use when slicing baked pizzas.

Tuna
Tuna are eight different species varying in colour and size. A remarkable and impressive fish, Tuna is a nomadic species, which is found throughout the world's oceans.
Tuna can be eaten fresh or canned. Tuna loin is commonly eaten raw or seared and lightly seasoned, while canned tuna is precooked for a long time and often prepared heavily dressed.
Storage Tips
Here are a few storage tips, if you have any dough or pizza left over after the meal.
Store in the fridge
Leftover slices of pizza may be kept in an airtight container in the fridge for up to 3 days.
Reheating pizza
Warm in the center of a 450 degree F oven for approximately 6 minutes, on a pizza stone if possible, until heated through. See our article on reheating pizza for more.
Freezer guide
You can store leftover pizza in the freezer for up to 3 months. Reheat from frozen as directed above until heated through.

Seafood Pizzas
Keen on seeing more than Tonno pizza? We have plenty of other Seafood pizza recipes to look at, as well. Enjoy!

Pizza making FAQ
Hope to make fantastic pizza at home? Here are some expert answers to some of the most Frequently asked questions.
What is the order of ingredients when topping a pizza?
The order of ingredients when topping a pizza is typically the pizza sauce, the large ingredients (meat, seafood, vegetables, etc), the smaller ingredients, cheese topping then herbs. If you are using fresh herbs, you may wish to bake the oven then sprinkle them on afterwards, to avoid them browning.
When do I add ice cream on a dessert pizza?
With ingredients such as ice cream, cream and even fruits, it is normally best to cook the pizza with the harder toppings, and then add these toppings after baking, so they don't burn or melt everywhere in the oven.
Can I substitute pizza sauce with regular ketchup or pasta sauce?
You can try, however you probably won't enjoy the result. Both ketchup and pasta sauces are typically too runny to use as pizza sauce. You are better using tomato paste, or at least mixing tomato paste in with your ketchup, to get a thicker sauce. Half the taste of pizza sauce is in the garlic and herbs, so don't forget to add those as well.
Have you made Tonno Pizza?
We're all ears, tell us what you thought of Tonno Pizza ! Tag us on our Pinterest, Facebook or Twitter and let us know what you thought of it! I'd love to know.
Featured image: Source