Tropical Seafood
Created in Thailand, this Tropical Seafood pizza is a delectable meat pizza worth trying.
Made with care, this pizza gives a delicious flavor, perfectly matched with an extravagant scent to enjoy.
Make sure to get the perfect ingredients and add them to a delicious crust for you and friends to enjoy a enjoyable pizza feast.
If you have a taste for Meat pizza that has Thousand Island sauce then this pizza will possibly be the one to satisfy your cravings.
Pizza is the ultimate food for both lunch and dinner. For lunch, it's the perfect grab and go meal that will keep you full and energized throughout the day. Plus, with so many toppings to choose from, you can switch it up every day and never get bored.
For dinner, pizza is the perfect comfort food that brings people together. It's great for casual get-togethers with friends, or even more formal family dinners. The best part is that it's versatile, you can make it as healthy or indulgent as you want.
Add some vegetables for a more balanced meal or go for a classic pepperoni for a satisfying cheesy bite. Overall, pizza's convenience, tastyness, and versatility make it the perfect food for both lunch and dinner.
Pizza in Thailand
If you thought Pizza wasn't common in Thailand, you'd be correct. Vegetables, Meats, herbs, and Spices are the building blocks of most Thai dishes. In Thailand, eating food is considered a group activity, and eating alone is considered a sign of bad luck.
Take a look at some of the other pizzas from Thailand here.
Tropical Seafood Pizza at a glance

| | |
| --- | --- |
| Origin | Thailand |
| Type | Meat |
| Sauce | Thousand Island Sauce |
Tropical Seafood Pizza Recipe
Below we've created a recipe for you to make a delicious homemade Tropical Seafood Pizza either in your backyard pizza oven or your kitchen oven.
Preparation time

| | |
| --- | --- |
| Dough | 2 hours |
| Assembly | 10 minutes |
| Baking | 12-20 minutes |
Tropical Seafood Pizza Ingredients
Ensure you have enough pizza toppings for the amount of pizzas you plan to make. The dough and sauce amounts below are for 3-4 medium sized pizzas, so scale up or down, based on your requirements.

Simple Pizza dough
400 g (2 2/3 cups) plain flour, plus extra to dust
250 ml (1 cup) lukewarm water
7 grams (2 tsps) dried yeast
2 teaspoons table salt
1/4 cup (3 tbsp) extra virgin olive oil
Tropical Seafood Pizza Toppings
Toppings used in this pizza recipe, are;
Mussels
Octopus
Crab Sticks
Mozzarella
Prawns
Pineapple

Thousand Island Dressing
3/4 cup mayonnaise
3 gherkins, finely chopped
2 1/2 tbsp tomato sauce
2 tsp worcestershire sauce
Want to try a different sauce? See our article on the different types of pizza sauces.
TIP
You can click on any of the tags at the bottom of this page, to find other pizzas besides Tropical Seafood Pizza, that use that topping.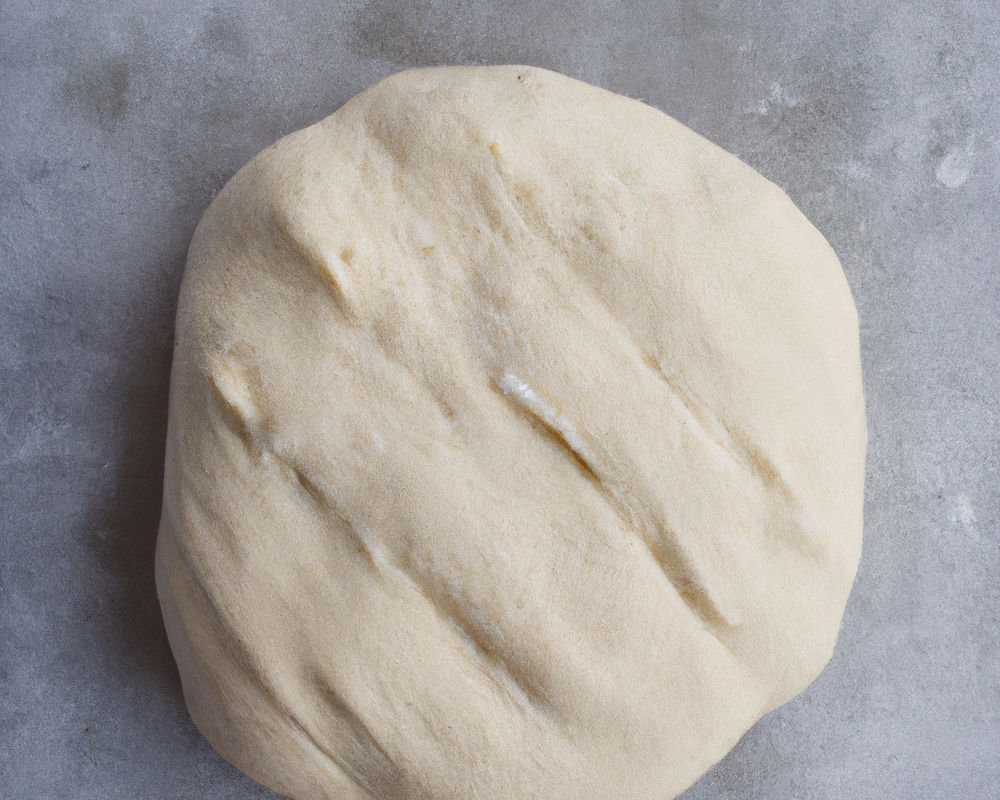 Pizza Dough Method
Purchase a premade pizza base at your local store, or if you have time, make your own homemade dough following the simple steps below. Some shops even carry pizza dough balls.
Whisk yeast and lukewarm water in a jug. Stand for around five minutes.
Add the salt and flour in a large bowl. Create a hollow centre in the flour. Slowly pour the liquid yeast mixture and oil.
Using your hands or spatula, gently combine the flour mixture until smooth. Then turn out dough onto lightly floured surface and hand knead for roughly five minutes.
Place the dough mixture in to an oiled bowl, and cover with plastic wrap. Leave in a warm place until the dough has at least risen to double in size.
Turn dough out onto a lightly floured surface. Hand knead gently for five minutes until reasonably smooth.
Sprinkle some flour on work surface before rolling out dough to prevent any sticking.
Divide dough mix into equal amounts, now roll out the bases to the desired size.
TIP: We have other dough recipes if you would like to try your hand at sourdough, poolish or more.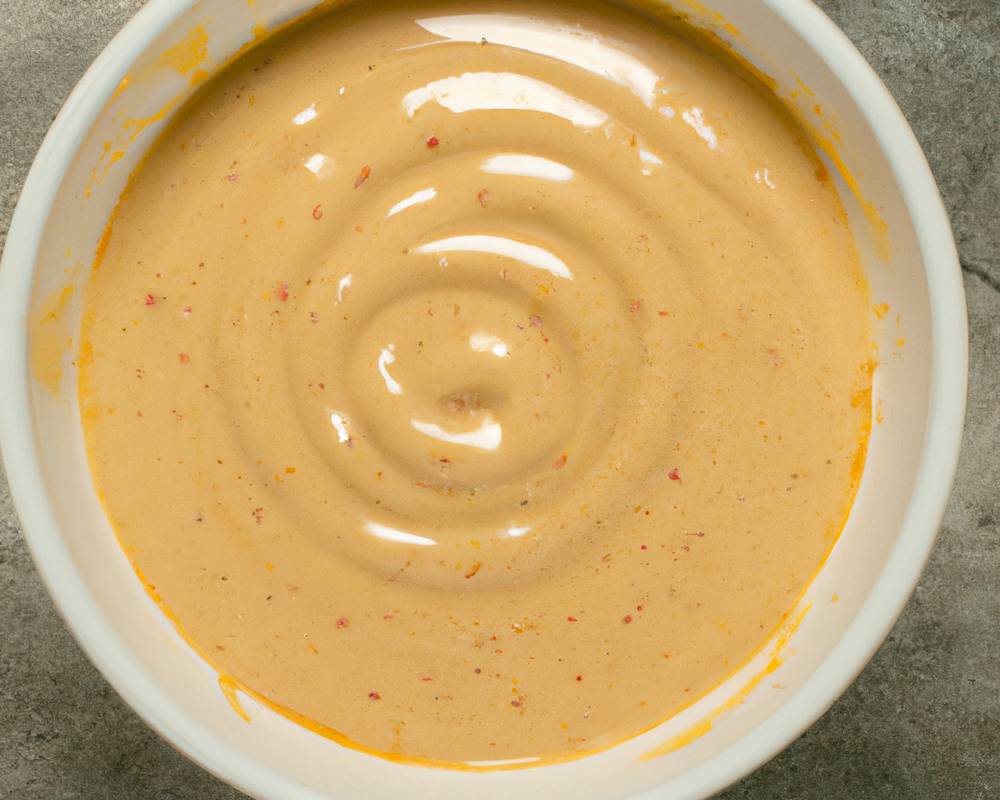 Thousand Island Dressing
Here's a very easy method to make your own thousand island dressing.
Place mayonnaise, tomato sauce, worcestershire sauce and gherkins in a bowl.
Stir well until combined.
Add salt and pepper to season.
May keep in fridge for up to 2 days.

Preparing Tropical Seafood Pizza
Preheat your kitchen oven to approximately 500 degrees.
Roll out the dough to either slightly smaller than your pizza stone (if you have one) or on a metal tray for the kitchen oven.
Alternatively, if you have a pizza oven, roll out to be smaller than your pizza peel.
First, spread the sauce around. This pizza calls for Thousand Island Sauce. Spread the Thousand Island Sauce evenly using the back of a large spoon or the blunt side of a knife.
You should start by adding the largest ingredients, then work your way down. The last is any cheese topping, such as Mozzarella, which you should evenly cover the other toppings with, and then finally any herbs.
The toppings to include on this pizza are;
Mussels
Octopus
Crab Sticks
Mozzarella
Prawns
Pineapple
Whilst this pizza is mouthwatering as is, or you could make some homemade garlic bread as well?
Cooking
Put the Tropical Seafood pizza on the middle shelf in oven, and wait ten minutes.
After 10 minutes, open the door and check the pizza.
This pizza should take approximately 15 minutes, however allow it to cook to personal taste.

About Pineapple
A contentious pizza topping, Pineapples origins comes from the Brazilian rainforests, where in spread across south and Central America. In 1493, when Columbus landed there, the Spaniards called it "Pina" because it looks like a pinecone.
Recent studies have shown that the minerals and vitamins that appear naturally within Pineapple may strengthen your bones and reduce viral and bacterial infections.

Pizza Tools
When making Tropical Seafood Pizza, it's always handy to have the right pizza making tools. Here's what items I always recommend…
Dough Proofing Box
If you make a lot of dough through the year, you'll find owning a pizza dough proofing box very useful.
Glass Measuring Jug
I hate taking chances with portions, so having a quality glass jug with clear to read measurements a vital kitchen tool for me.
Chef Apron
OK, not really pizza related, but a good chef apron makes me feel the part when I am making my pizzas. I'd probably wear a chef hat if I got one too!

Octopus
Octopus is growing in popularity as a topping for pizzas. When cooked properly, octopus can be an incredibly delicious addition to your favorite pizza recipe. Not only does it provide a unique flavor and texture, but it is also full of essential vitamins and minerals that can make your meal more nutritious.
Octopus is beloved by seafood lovers across the world, as its mild flavor and firm yet tender texture adds an interesting twist to any dish. Cooked octopus has a sweet taste combined with an earthy aroma that pairs perfectly with other ingredients such as tomatoes, onions, olives or peppers.
Pizza Care
Need advice on storing pizza. Here goes!
Freezer guide
You can store leftover pizza in the freezer for up to 3 months. Reheat from frozen as directed above until heated through.
Store in the fridge
Leftover slices of pizza may be kept in an airtight container in the fridge for up to 3 days.
Warm in the center of a 450 degree F oven for approximately 6 minutes, on a pizza stone if possible, until heated through. See our article on reheating pizza for more.

Pizza making FAQ
Want to know how to make great pizza at home? Here are some helpful answers to the most frequently asked questions.
How many slices are in a pizza?
A typical pizza has either 6, 8 or 12 slices, depending on the size and who cuts it up.
How do I prevent dough from sticking to my kitchen bench?
I also recommend a good amount of flour or polenta to be dusted on surfaces. Polenta, having a larger, rounder grain, is perfect to put on your pizza peel or paddle, to slide the pizza on and off easily.
How long to cook a pizza?
It can take anywhere form a few minutes to 20 minutes to cook a pizza, depending on the temperature and heating device used.
Have you made Tropical Seafood Pizza?
Tropical Seafood Pizza , share your experience with us! Tag us on our Pinterest, Facebook or Twitter and let us know what you thought of it! I'd love to know.
Featured image: Source