Valdostana
First made in Italy, this Valdostana pizza is a mouth watering meat pizza worth eating.
Created as described, the below pizza enjoys a rich flavor paired with a imaginative smell to delight you.
Make sure to get the high quality ingredients and complement them with a fantastic crust for you to take part in a nice homemade pizza meal.
If you have a taste for Meat pizza that has Tomato sauce then this pizza will be tempting.
Pizza is one of the most beloved foods in the world, and for good reason! It's delicious and comforting in a way that few other foods can match. But one of the best things about pizza is the endless variety of toppings you can try.
From classic toppings like pepperoni and mushrooms, to more adventurous options like pineapple and goat cheese, there's something for everyone. Trying new toppings is a great way to step out of your comfort zone and discover new flavors and combinations that you might not have considered before.
So don't be afraid to branch out and try something new next time you order a pizza. You never know, you might just discover your new favorite topping!
Pizza in Italy
A Naples invention, Pizza originated in Italy in the 1700's, and they know how to craft the perfect pizza. Naples is the most famous location for pizza in the entire world, and you can still visit the world's oldest pizzeria, the stunning Antica Pizzeria Port'Alba.
Take a look at some of the other pizzas from Italy here.
Valdostana Pizza at a glance

| | |
| --- | --- |
| Origin | Italy |
| Type | Meat |
| Sauce | Tomato Sauce |
Valdostana Pizza Recipe
There is a recipe below for you to make a Valdostana Pizza whether it be in your pizza oven or the oven in your kitchen.
Preparation time

| | |
| --- | --- |
| Dough | 2 hours |
| Assembly | 10 minutes |
| Baking | 12-20 minutes |
Valdostana Pizza Ingredients
Choose enough pizza toppings for the amount of pizzas you will be creating. The pizza sauce and dough ingredients below are designed for 3-4 pizzas, so add more or less, if required.

Simple Pizza dough
1 cup (250 ml) luke-warm water
400 g (2 2/3 cups) 00 or pizza flour
2 tsps (7 g sachet) dried yeast
3 tbsps (1/4 cup) olive oil
2 tsps salt
Valdostana Pizza Toppings
Toppings used in this pizza recipe, are;
Bacon
Mozzarella
Fontina Cheese

Tomato Pizza Sauce
1 small can (6oz/170g) tomato paste
1 can (15oz/420g) crushed or diced tomatoes
Two garlic cloves
1 tbsp dried Italian herbs
1 tsp salt
1/4 small brown onion
Want to try a different sauce? See our article on the different types of pizza sauces.
TIP
You can click on any of the tags at the bottom of this page, to find other pizzas besides Valdostana Pizza, that use that topping.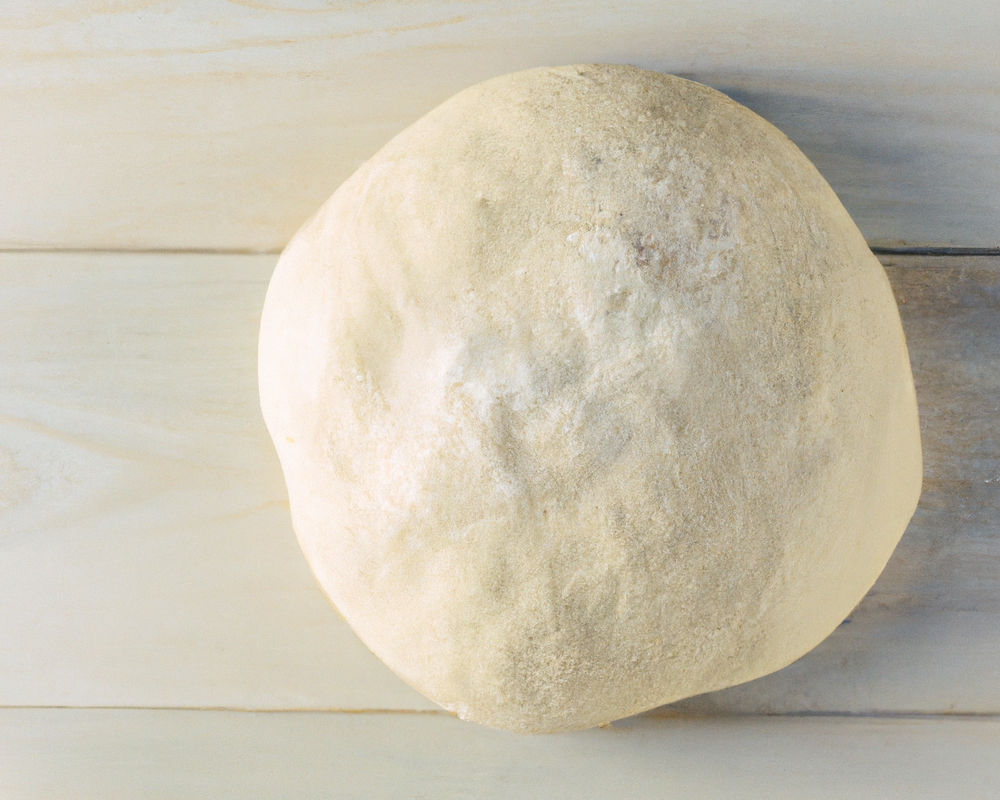 Pizza Dough Method
You can either make your own dough following the simple steps below, or you can purchase a premade pizza base at your local store.
Whisk the lukewarm water and yeast in a plastic or glass jug. Let mixture stand for five minutes.
Add salt and flour in a large bowl. Create a hollow well in the middle and gently pour the liquid yeast mixture and oil.
Using a spatula, or your hands, mix the dough really well until smooth. Turn out dough onto a lightly floured work surface and knead for five minutes.
Lightly oil a bowl, and place dough in it and cover with plastic wrap. Leave in a warm place to rise for 30 minutes to an hour, or until it doubles in size.
Turn dough out onto a lightly floured surface and knead gently for another 5 minutes or until smooth.
Sprinkle a little flour on the bench before rolling to prevent dough from sticking.
Divide the dough into balls, and roll out bases to desired size.
TIP: We have other dough recipes if you would like to try your hand at sourdough, poolish or more.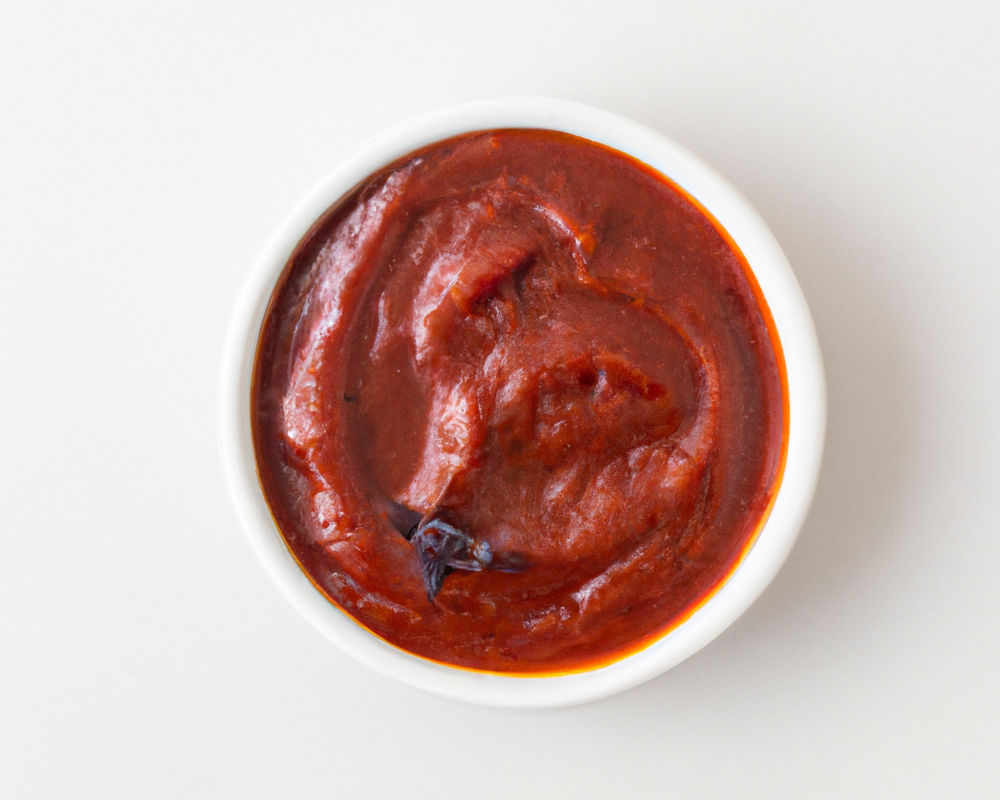 Tomato Pizza Sauce Method
Want to take your pizza game to the next level? Try making your own sauce with the recipe provided.
Stir in all ingredients in a large bowl.
Using either a whisk, or blender, mix well.
Let sit for five minutes.
The pizza sauce is ready to use immediately or chill in fridge for 2-3 days.
You can also freeze any leftover sauce for up to 3 months.
If your sauce is too watery, adding some more tomato paste will thicken it up.

Preparing Valdostana Pizza
Turn your oven on to 450-500 degrees or more and preheat for at least 30 minutes.
Spread out the dough in a rough circle, on a floured board or surface.
If you are using a baking pan, then create the pizza in that.
Open the sauce container, and start to spread the Tomato Sauce. Spread the Tomato Sauce around the whole base, taking care to leave a gap at edges.
Add the ingredients in size order, from large to small.
Cheese gets added last.
The toppings to add to this pizza are;
Bacon
Mozzarella
Fontina Cheese
I find this pizza flavorsome by itself, yet why not pair it with another pizza as well?
Baking
Put the Valdostana pizza on the middle shelf of the oven and wait for approximately 10 minutes.
After roughly 10 minutes, check on the pizza.
Pizza should be ready within 15 minutes. However, allow it to cook to personal taste.

About Mozzarella
Fresh Mozzarella is typically white, however when seasoned it can change to light yellow, depending on the animal's diet. Due to its high moisture content, it is traditionally served the day after it is made, however it can be kept in brine for a week, or even longer if packaged well.
Mozzarella was first cited in an Italian cookbook in 1570. Nowadays, Mozzarella can be twisted to form a plait, and called Treccia. You can also buy it as a smoked cheese, called Affumicata.

Pizza Tools
When making Valdostana Pizza, we always recommend that you use whatever tools you are able to get your hands on. Our basic pizza tools are…
Dough Mixer
OK, so this isn't vital, but if you make enough pizza, breads, etc it is worth investing in a good mixer for your dough.
Mesh Sieve
You will find having a seive such a useful element for all your baking, not just for pizza. It's great to filter all flours through a fine mesh sieve before adding to recipes.
Pizza Peel
A pizza peel aka paddle is a crucial tool for those who are making pizza often.

Fontina Cheese
Fontina cheese is an Italian cheese that has been produced for centuries in the Val d'Aosta region of Italy. It is an unpasteurized cow's milk cheese with a mild, nutty flavor and a semi-soft texture.
The cheese is commonly used as a pizza topping, where it pairs well with other ingredients such as mushrooms, onions, peppers and olives. Adding fontina on top of your favorite pizza can turn it into something special. The nuttiness of the cheese will bring out the flavors of vegetables or meats you include on your pizza and add richness to each bite.
Facts about Pizza
What do you think about these facts?
Love is in the air
Domino's opened a wedding registry in 2017, to allow pizza loving couples to register for their favorite flavors.
Yes, that's fast alright
In April 2015, Kelvin Medina from Manila, Philippines, won a world record. He set the fastest time to eat a 12 inch pizza, at a crazy 23.62 sec.
Frozen pizza was invented in 1957
Originally only available in grocery stores at first, until popularity grew, and is now on shelves at convenience stores, grocery stores, gas stations and bars.

Meat Pizzas
Keen on seeing more than Valdostana pizza? We have plenty of other Meat pizza recipes to look at, as well. Enjoy!

Pizza making FAQ
Below we've compiled the most common pizza making questions and provided expert answers. Are you looking for how to make delicious pizza at home? Please read on!
When to put basil on pizza?
Fresh Basil should be placed on top of the pizza after baking, a minute or two after it is taken from the oven. This way, it stays fresh and not burnt.
What is kosher pizza?
In Hebrew, "kosher" means fit or proper. Kosher pizza means fit for consumption by Jewish people. Most dough, sauce, and cheese can be kosher on a pizza.
How to cook pizza in the microwave?
Microwaving pizza gets a bad wrap, however try adding a glass of water when you zap a slice. The water works to help avoid the usual sogginess of microwaved pizza.
Have you made Valdostana Pizza?
We're all ears, tell us what you thought of Valdostana Pizza , good or bad Tag us on our Pinterest, Facebook or Twitter and let us know what you thought of it! I'd love to know.
Featured image: Source