Vegan Thai Cauliflower
This Vegan Thai Cauliflower Pizza combines spicy and saucy peanut sauce, zesty cauliflower, cilantro, carrot, soybean sprouts and jalapeños on a crispy crust. A vegan twist on a classic flavor!
If you are a fan of Thai food, make sure to give this Thai pizza a try! Fall in love with this sweet, spicy, tasty and flavorful creation.
A special treat with a crispy crust, zesty sauce, melty cheese, with a different plant-based toppings. A true nutritious and flavorful feast for you and the whole family.
If you like Vegan pizza with a Peanut pizza sauce then you will enjoy this.
There are so many reasons why you should eat pizza! For starters, it's delicious! Pizza is a combination of savory flavors and textures, like the salty cheese, the tangy tomato sauce, and the chewy crust. But more than that, it's also comforting and satisfying.
Pizza is the perfect food for when you want something that will hit the spot and make you feel happy. Plus, it's versatile and can be customized to suit everyone's taste. You can make it healthy by adding lots of veggies, or indulge in a hearty meat-lover's pizza.
It's a food that can be enjoyed on any occasion, whether you're having a movie night with friends or a family dinner. And let's not forget about the convenience of having it delivered right to your doorstep. So don't hesitate, go ahead and treat yourself to a delicious pizza today!
Pizza in Thailand
If you thought Pizza wasn't common in Thailand, you'd be correct. Vegetables, Meats, herbs, and Spices are the building blocks of most Thai dishes. In Thailand, eating food is considered a group activity, and eating alone is considered a sign of bad luck.
Take a look at some of the other pizzas from Thailand here.
Vegan Thai Cauliflower Pizza at a glance

| | |
| --- | --- |
| Origin | Thailand |
| Type | Vegan |
| Sauce | Peanut Sauce |
Vegan Thai Cauliflower Pizza Recipe
If you love pizza, you're in for a treat! We've created a recipe for a delicious homemade Vegan Thai Cauliflower Pizza that can be made in your typical kitchen oven or backyard pizza oven.
Preparation time

| | |
| --- | --- |
| Dough | 2 hours |
| Assembly | 10 minutes |
| Baking | 12-20 minutes |
Vegan Thai Cauliflower Pizza Ingredients
Choose enough pizza toppings for the amount of pizzas you will be creating. The dough and sauce amounts below are for 3-4 medium sized pizzas, so scale up or down, based on your requirements.

Simple Pizza dough
400 g (2 2/3 cups) 00 or pizza flour
1 cup (250 ml) luke-warm water
2 tsps (7 g sachet) dried yeast
2 tsps salt
3 tbsps (1/4 cup) olive oil
Vegan Thai Cauliflower Pizza Toppings
Toppings used in this pizza recipe, are;
Carrot
Cauliflower Bites
Jalapeno
Onion
Sriracha
Sesame Oil
Cilantro
Soybean Sprouts
Hot Chili Flakes

Peanut Sauce
1/2 cup peanut butter
1/2 cup water
2 tbsp soy sauce
2 tbsp sugar
Want to try a different sauce? See our article on the different types of pizza sauces.
TIP
You can click on any of the tags at the bottom of this page, to find other pizzas besides Vegan Thai Cauliflower Pizza, that use that topping.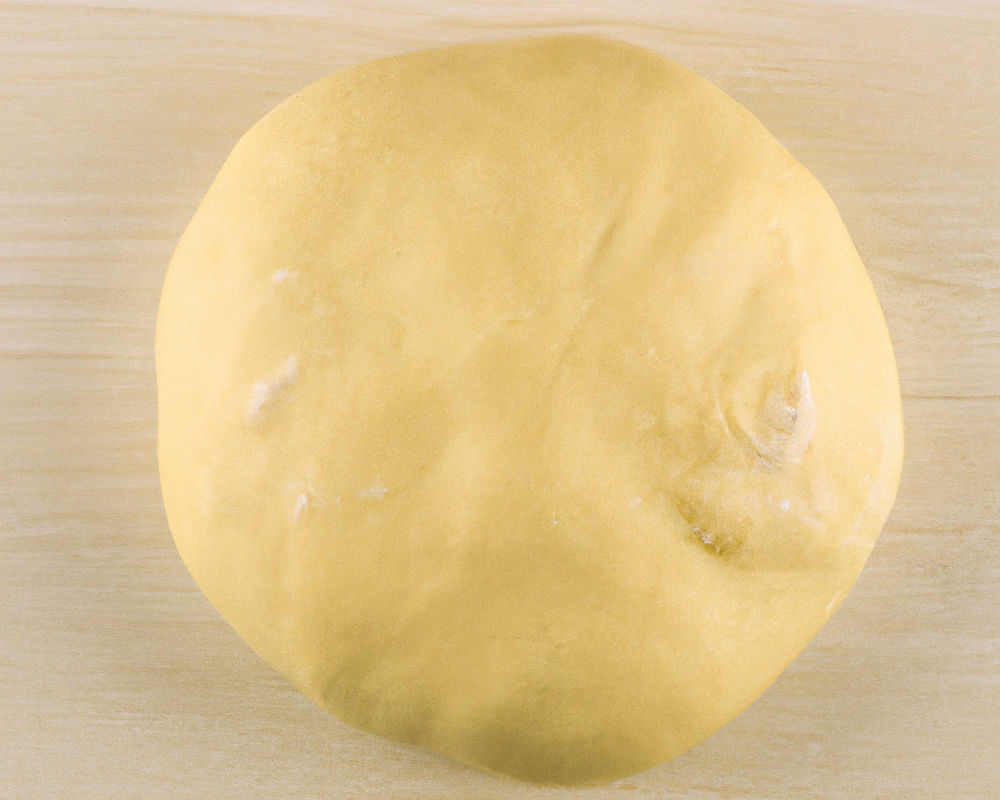 Pizza Dough Method
Either make your own pizza dough following the simple steps below, or buy a premade pizza base at your local store.
Whisk yeast and lukewarm water in a jug. Stand for around five minutes.
Add flour and salt in a large bowl. Create a well in the centre of the flour. Pour in the liquid yeast mixture and the oil.
Using a spatula, or your hands, mix the dough really well until smooth. Turn out dough onto a lightly floured work surface and knead for five minutes.
Lightly oil a bowl, and place dough in it and cover with plastic wrap. Leave in a warm place to rise for 30 minutes to an hour, or until it doubles in size.
Turn dough out onto a lightly floured surface and knead gently for another 5 minutes or until smooth.
Divide the dough into balls, and roll out bases to desired size.
Sprinkle a little flour on the bench before rolling to prevent dough from sticking.
TIP: We have other dough recipes if you would like to try your hand at sourdough, poolish or more.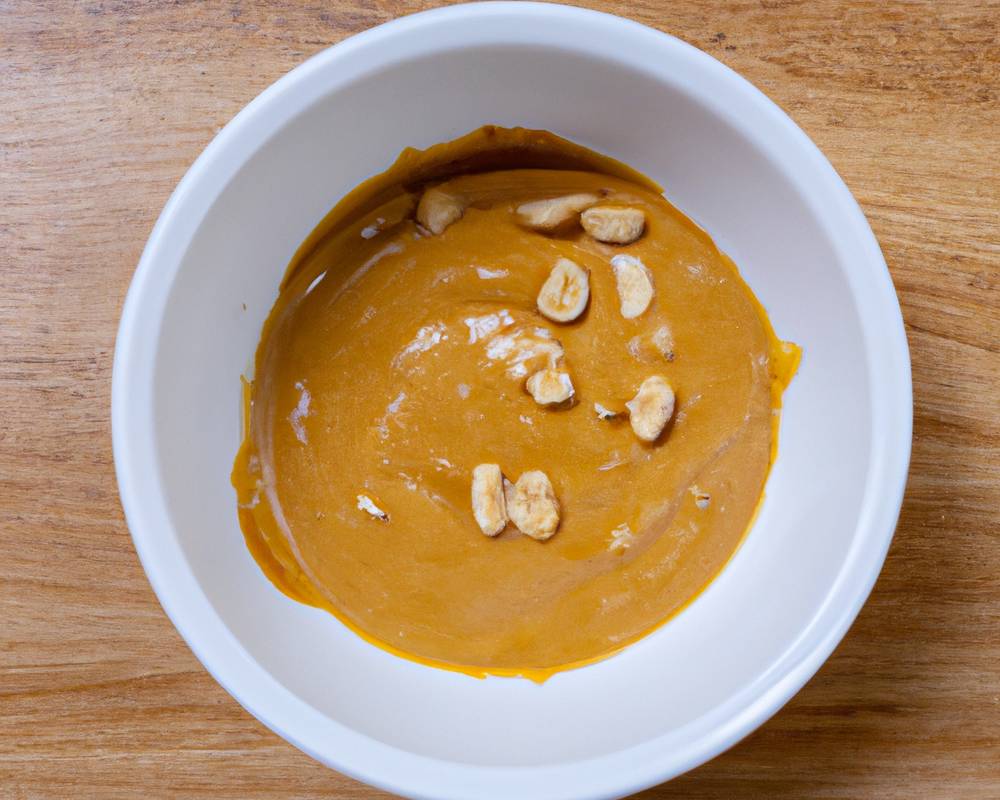 Peanut Sauce Method
Make your own peanut sauce in less than 10 minutes.
Add peanut butter, soy sauce, sugar and water in a small bowl.
Whisk until well combined.
Set for five minutes.
It's now ready for use.
May keep in fridge for up to 3 days.
Try using a pesto sauce, or adding a little pesto to your sauce for a new flavour.

Preparing Vegan Thai Cauliflower Pizza
Switch oven on to at least 450 degrees and preheat for at least 30 minutes.
Stretch out dough into a circle, on a floured surface.
If you are using a pizza steel or stone, make sure it is preheating in oven.
Now it's time to add the sauce. This recipe calls for Peanut Sauce. Spread the Peanut Sauce around the pizza base, leaving a gap at edges.
Add your ingredients in size, from the largest to smallest.
Cheese should be sprinkled on at the end.
Toppings for this pizza are;
Carrot
Cauliflower Bites
Jalapeno
Onion
Sriracha
Sesame Oil
Cilantro
Soybean Sprouts
Hot Chili Flakes
This pizza is great tasting by itself, yet why not try it with other pizza types?
Cooking time
Put the Vegan Thai Cauliflower pizza in oven, and set alarm for ten minutes.
After 10 minutes, open oven and look at pizza.
The pizza should be done within roughly 15 minutes. Always cook to personal tastes.

About Cauliflower Bites
Cauliflower bites are a delicious and healthy alternative to traditional pizza toppings that can make your pizza night exciting again. Not only are they tasty and crunchy, they are also packed with nutrients like vitamins B and K, magnesium, phosphorus and fiber.
Plus, they're low in calories so you don't have to worry about your waistline! There are many different ways to prepare cauliflower bites for your next pizza night.

Pizza Tools
When making Vegan Thai Cauliflower Pizza, I always recommend that you use what you have already, and avoid spending a ton of money. My recommended basic pizza tool list is…
Pizza Stone
A pizza stone is a great way to up your pizza game at home. Read more about cooking with a Pizza Stone.
Food Containers
Leftovers need to go somewhere, and I hate using lots of plastic wrap or alfoil. I prefer good air tight clear containers for my fridge.
Dough Containers
Dough storage containers must be of high quality and airtight.

Sesame Seeds
First used for cuisine more than 3,000 years ago, Sesame Seeds is one of the oldest OilSeed crops known in the world. Many ancient stories speak of them. In one, the gods created the world and drank wine made from Sesame Seeds. In another, Sesame Seeds represent a symbol of immortality.
An annual flowering herb, the Sesame plant looks very similar to okra. To harvest the Seeds, the pods are dried and collected before they can open. Then, the Seeds are made into Paste or Sesame Oil.
Pizza Storage
Want to store some leftovers after your meal? Here are a few tips.
Can you freeze pizza?
You can freeze pizza for up to three months, however I'd suggest consuming it within the first few weeks, ideally.
Chill in the fridge
You can keep pizza in plastic wrap or a container for up to 3 days in the fridge.
There are many ways to reheat pizza. We cover seven of them in this article.

Pizza making FAQ
Want to know how to make great pizza at home? Here are some helpful answers to the most frequently asked questions.
Can I make pizza without making pizza dough?
Absolutely! Just buy a premade base at your shopping centre, or even ask your local pizza store if they will sell you some bases or dough. It's amazing how many people will willingly do this, to encourage you to start your homemade pizza hobby.
Can I use Baking Powder instead of yeast?
I don't recommend using baking powder as a replacement at all. Baking powder is a chemical leavener. It isn't the same as yeast at all. Yeast is an organism that enables pizza dough to develop richer flavors and texture. Types of bread that are made with chemical leaveners are a totally different texture than pizza.
Can I use durum wheat flour for pizza dough?
It depends; if it's fine enough, yes. Durum wheat is a variety that is usually ground down to make semolina, which is used to make pasta. If it is ground into a finer flour, it can be used to make pizza dough and breads.
Have you made Vegan Thai Cauliflower Pizza?
Vegan Thai Cauliflower Pizza matters to us, let us know! Tag us on our Pinterest, Facebook or Twitter and let us know what you thought of it! I'd love to know.
Featured image: Source