Vege
First made in New Zealand, this Vege (Vegetarian) pizza is a appetizing vegetarian pizza you will like.
Made well, the below pizza has an exquisite flavor, perfectly matched with an exotic scent to enjoy.
Make sure to get the perfect toppings and complement them with the perfect crust for you to take part in a nice pizza meal together.
If you enjoy Vegetarian pizzas with Tomato sauce then you're in luck.
Making pizza at home can be a lot of fun for the whole family! One reason is that it allows you to get creative and experiment with different toppings and flavors. You can make a classic pepperoni pizza or get wild and try something more unique like a pizza with goat cheese and apricot.
Another reason is that it can be a great way to spend time with loved ones and bond over a shared activity. Gather everyone in the kitchen, assign different tasks and make pizza together, it could be a fun and delicious bonding experience. Additionally, making pizza at home can also save you money. You can buy ingredients in bulk and have them on hand for when the craving strikes, also you can make your own dough, which can save you a significant amount of money compared to ordering delivery every time you want pizza.
Lastly, pizza is a comforting and satisfying food, so being able to make it at home can give you a sense of accomplishment and satisfaction. So, next time you're craving pizza, why not gather your ingredients, roll up your sleeves and get ready to make some delicious pizza at home!
Pizza in New Zealand
Naples-style pizza is very popular throughout New Zealand, with a crunchy, crispy crust with a selection of toppings that are local from New Zealand, as well as imported Aged Cheeses and Meats.
Take a look at some of the other pizzas from New Zealand here.
Vege Pizza at a glance

| | |
| --- | --- |
| Origin | New Zealand |
| Type | Vegetarian |
| Sauce | Tomato Sauce |
Vege Pizza Recipe
There is a recipe below for you to make a Vege Pizza from either a wood fired pizza oven or the oven in your kitchen.
Preparation time

| | |
| --- | --- |
| Dough | 2 hours |
| Assembly | 10 minutes |
| Baking | 12-20 minutes |
Vege Pizza Ingredients
Choose enough of the pizza toppings for the amount of pizzas you plan to make. The dough and sauce are designed for 3-4 medium sized pizzas, so scale up or down, based on your requirements.

Simple Pizza dough
400 g (2 2/3 cups) plain flour, plus extra to dust
250 ml (1 cup) lukewarm water
7 grams (2 tsps) dried yeast
2 teaspoons table salt
1/4 cup (3 tbsp) extra virgin olive oil
Vege Pizza Toppings
Toppings used in this pizza recipe, are;
Buffalo Mozzarella
Arugula
Cherry Tomato
Olive Oil

Simple Tomato Pizza Sauce
1 can (6oz/170g) tomato paste
1 can (15oz/420g) tomatoes, whole or crushed
2 large garlic cloves
1/4 a small onion
1 tbsp dried Italian herbs
1 tsp salt
Want to try a different sauce? See our article on the different types of pizza sauces.
TIP
You can click on any of the tags at the bottom of this page, to find other pizzas besides Vege Pizza, that use that topping.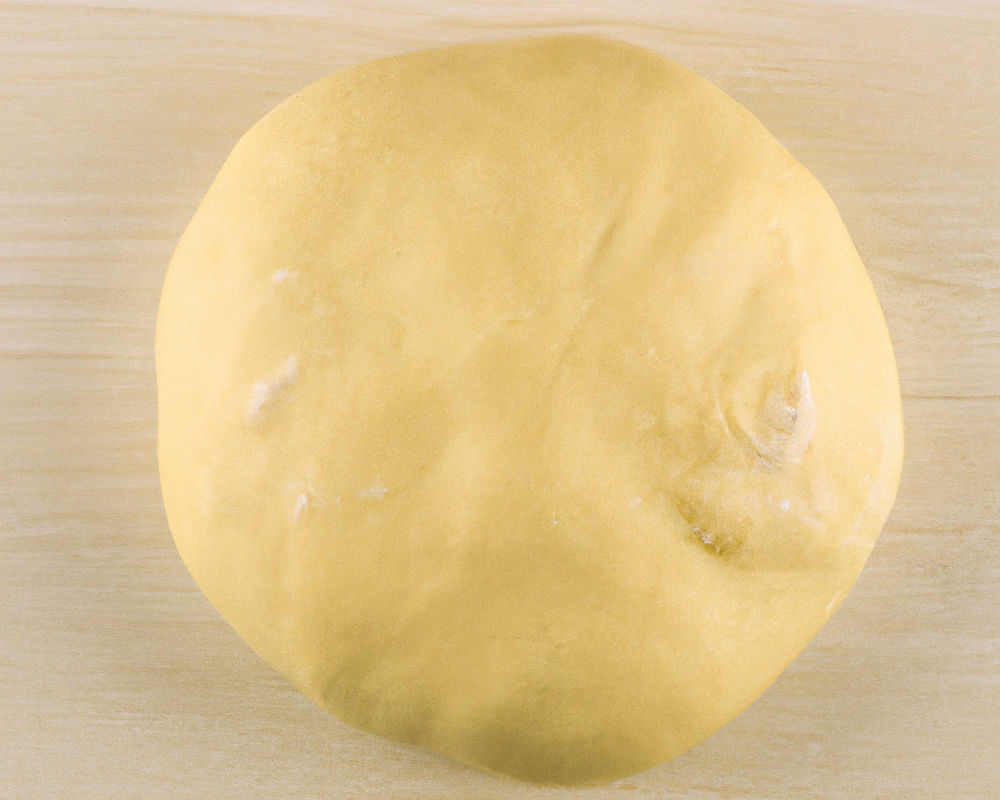 Pizza Dough Method
If you don't have much time, grab a premade pizza base at your local grocery store, or hand make your own pizza dough following the simple steps below.
Whisk yeast and lukewarm water in glass or plastic container. Let stand for approximately 5 minutes.
Add salt and flour in a large bowl. Create a hollow well in the middle and gently pour the liquid yeast mixture and oil.
Using your hands or spatula, gently combine the flour mixture until smooth. Then turn out dough onto lightly floured surface and hand knead for roughly five minutes.
Place the dough mixture in to an oiled bowl, and cover with plastic wrap. Leave in a warm place until the dough has at least risen to double in size.
Turn dough out onto a lightly floured surface. Hand knead gently for five minutes until reasonably smooth.
Divide dough mix into equal amounts, now roll out the bases to the desired size.
Sprinkle some flour on work surface before rolling out dough to prevent any sticking.
TIP: We have other dough recipes if you would like to try your hand at sourdough, poolish or more.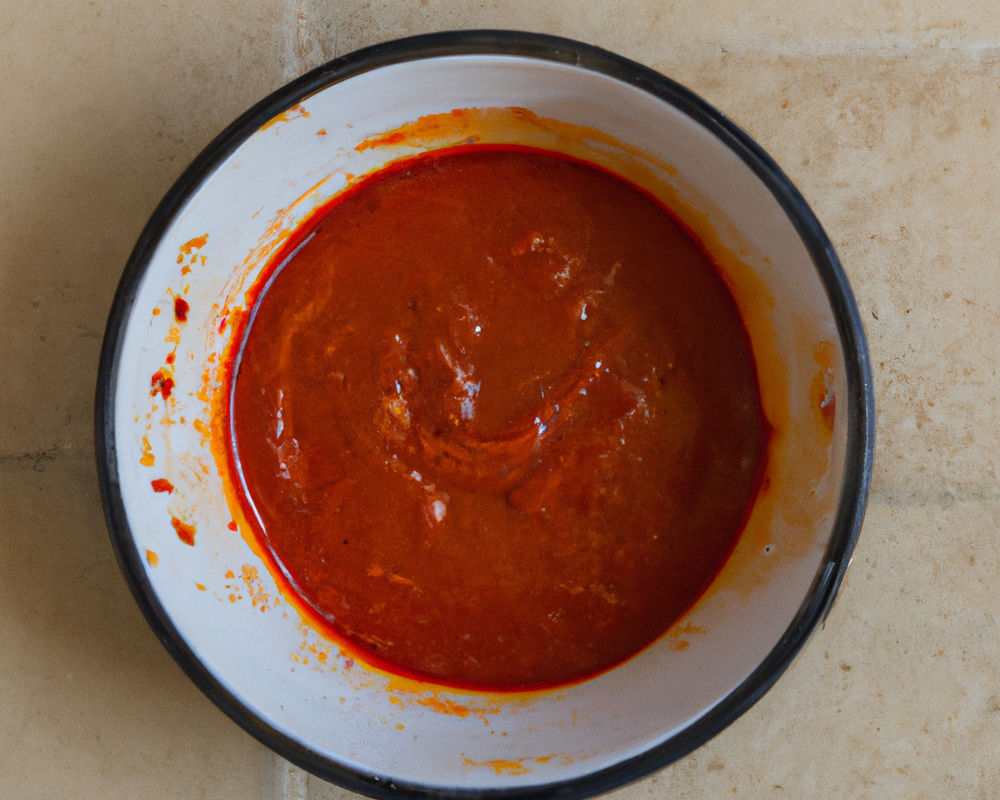 Tomato Pizza Sauce Method
Making your own pizza sauce is always a great idea, and it's easy to do with the steps below. Of course, if you're in a hurry, store-bought sauce is always an option.
Blend all sauce ingredients in a large bowl.
Mix well using a whisk, or blender.
Leave sitting for five minutes.
Your pizza sauce is now ready to use.
You can keep in the fridge for up to 3 days.
To adjust the consistency, adding some more tomato paste can help if the sauce seems too runny.

Preparing Vege Pizza
Preheat your oven to roughly 500 degrees.
Roll out the dough to either slightly smaller than your pizza stone or tray.
Alternatively, if you have a pizza peel, roll out to be smaller than that.
You start by spreading the sauce around. This pizza calls for Tomato Sauce. Spread the Tomato Sauce evenly using the back of a large spoon or ladle.
Then start adding the largest ingredients, then work your way down. The last is any cheese topping, such as Mozzarella, which you should evenly cover the other toppings with, and then finally any herbs.
Toppings to put on this pizza are;
Buffalo Mozzarella
Arugula
Cherry Tomato
Olive Oil
I find this pizza tasty as is, or you could with other pizzas as well?
Cooking
Put the Vege pizza on the middle shelf in oven, and wait ten minutes.
After 10 minutes, open the door and check the pizza.
This pizza should take approximately 15 minutes, however allow it to cook to personal taste.

About Cherry Tomato
First cultivated in South America, Cherry Tomatoes are full of sweet flavor and can be found in both savory and sweet dishes. Although typically used as a vegetable, they are actually a fruit, because they come from flowers.
Cherry Tomatoes are chock full of vitamins and minerals that promote excellent health. They are packed with vitamin C, which plays a major part in many body functions.

Pizza Tools
When making Vege Pizza, I suggest you just use what you have available, without spending any money. My recommended basic pizza tool list is…
Dough Containers
Having quality, air tight dough storage containers is a must.
Glass Measuring Jug
A good quality, heavy glass measuring jug with clear marking for various measures to me is a must. I hate taking chances with portions, so it's an important tool for me.
Dough Proofing Box
If you make a lot of dough through the year, you'll find owning a pizza dough proofing box very useful.

Buffalo Mozzarella
Buffalo mozzarella is a type of mozzarella, which is made from Mediterranean buffalo milk. Traditionally manufactured in Campania, it has been written about since the 12th century.
The word mozzarella comes from the procedure called mozzare which means "cutting by hand", separating from the curd, and serving in individual pieces. From the original birthplace of Italy, it is now manufactured in many other countries around the world.
Pizza Facts
Here are a few interesting pizza facts…
I spy with my little eye
Back in the 1960's, Pizza was used in spying techniques, by the 113th Military Intelligence Unit. The US Army aimed to spy on politicians and reporters and politicians by using fake pizza deliveries.
Sweet dreams!
In 2016, UK Pizzeria, Crazy Pedro's, launched a Cadbury Creme Egg Pizza. As well as the creme eggs, the pizza is also topped with marshmallows, brownies and chocolate sauce.
Pizza in latin
The first recorded use of the word 'pizza' has been found in a 997 AD Latin text from Gaeta, Italy.

Vegetarian Pizzas
Keen on seeing more than Vege pizza? We have plenty of other Vegetarian pizza recipes to look at, as well. Enjoy!

Pizza making FAQ
Want to know how to make delicious pizza at home? Here are some FAQ and their answers to the most common pizza making questions.
How can I keep bread from becoming soggy when making pizza bread?
If you find that the dough you are producing for pizza bread is too soggy, try reducing the liquid ingredients, or add slightly more flour. You can always save most dough by rolling them out on a well floured bench, and kneading them with new flour being slowly added.
Can I use stevia when making pizza dough?
It isn't advised to use any sugar substitutes in your dough. They often won't feed the yeast and they have a different burning level than normal sugars. You can try of course, however you've been warned.
When is pepperoni pizza day?
Pepperoni Pizza day is officially 20 September, however you should also note that this style of pizza is an American invention, and not Italian. It is likely to only really be celebrated in the USA.
Have you made Vege Pizza?
Your opinion on Vege Pizza matters to us, let us know! Tag us on our Pinterest, Facebook or Twitter and let us know what you thought of it! I'd love to know.
Featured image: Source