Vegetables
Most countries have a vegetarian pizza option.
These shouldn't be mistaken for Vegan however, as normally they include Cheese.
Although now with Vegan Cheeses and doughs, it is becoming more common to see Vegan pizza too.
In the mood for a Vegetarian pizza using a Tomato sauce? Then keep scrolling for this recipe.
Pizza is such a fun dish to make at home! One reason is that it's a great way to get creative in the kitchen and experiment with different flavors and toppings. You can choose your favorite crust recipe, homemade or store-bought, and create your own unique pizza, whether it's a classic Margherita or an unconventional one like a pizza with figs, prosciutto, and gorgonzola. Another reason is that it's a great activity to do with friends and family. Making pizza at home can be a fun bonding experience, whether you're hosting a pizza party or just a casual night in. Plus, everyone can have their own personal pizza with their favorite toppings.
Also, making pizza at home is a more cost-effective and healthier way to enjoy this delicious dish. You can control the quality of the ingredients you use and know exactly what you're eating.
Finally, it's a great way to showcase your cooking skills and impress your guests and loved ones. Pizza from home made dough and homemade sauce, can be a great way to show off your culinary talents. All in all, making pizza at home is a fun, creative, and delicious way to enjoy this beloved dish.
Pizza in New Zealand
Naples-style pizza is very popular throughout New Zealand, with a crunchy, crispy crust with a selection of toppings that are local from New Zealand, as well as imported Aged Cheeses and Meats.
Take a look at some of the other pizzas from New Zealand here.
Vegetables Pizza at a glance

| | |
| --- | --- |
| Origin | New Zealand |
| Type | Vegetarian |
| Sauce | Tomato Sauce |
Vegetables Pizza Recipe
There is a recipe below for you to make a Vegetables Pizza either in your wood fired pizza oven or your kitchen oven.
Preparation time

| | |
| --- | --- |
| Dough | 2 hours |
| Assembly | 10 minutes |
| Baking | 12-20 minutes |
Vegetables Pizza Ingredients
Buy enough pizza toppings for the amount of pizzas you plan to make. The dough and sauce are designed for 3-4 medium sized pizzas, so scale up or down, based on your requirements.

Simple Pizza dough
2 tsps (7 g sachet) dried yeast
1 cup (250 ml) luke-warm water
2 2/3 cups (400 grams) pizza flour
Two tsps salt
3 tbsps (1/4 cup) virgin olive oil
Vegetables Pizza Toppings
Toppings used in this pizza recipe, are;
Mozzarella
Capsicum
Cherry Tomato
Eggplant
Zucchini
Olive Oil

Tomato Pizza Sauce
1 can (15oz/420g) diced or crushed tomatoes
1 (6oz/170g) can of tomato paste
2 cloves of garlic
1 tsp salt
1/4 small onion
1 tbsp dried Italian herbs
Want to try a different sauce? See our article on the different types of pizza sauces.
TIP
You can click on any of the tags at the bottom of this page, to find other pizzas besides Vegetables Pizza, that use that topping.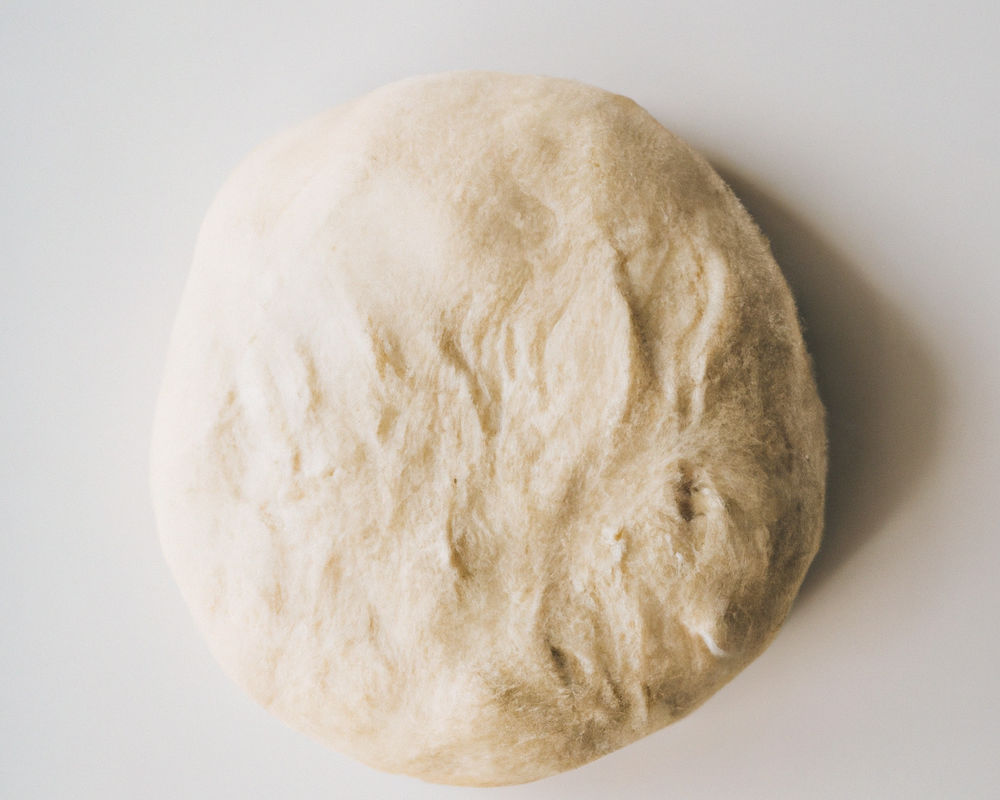 Pizza Dough Method
You can either make your own pizza dough following the simple steps below, or you can purchase a premade base at your local store.
Whisk the lukewarm water and yeast in a plastic or glass jug. Let the mixture stand for approx. five minutes.
Add the salt and flour in a large bowl. Create a hollow centre in the flour. Slowly pour the liquid yeast mixture and oil.
Using your hands or a mixer, mix the dough until smooth. Pour dough on a lightly floured work surface and then knead by hand for five minutes.
Place dough into lightly oiled bowl and cover with plastic wrap. Sit in a warm place for roughly 30 minutes to an hour, to rise until it doubles in size.
Fold the dough out onto a lightly floured surface. Knead gently by hand for around five minutes or until smooth.
Divide the dough roughly into equal amounts. Roll out pizza bases for the desired size.
Spread some flour on kitchen bench before rolling, in order to prevent sticking.
TIP: We have other dough recipes if you would like to try your hand at sourdough, poolish or more.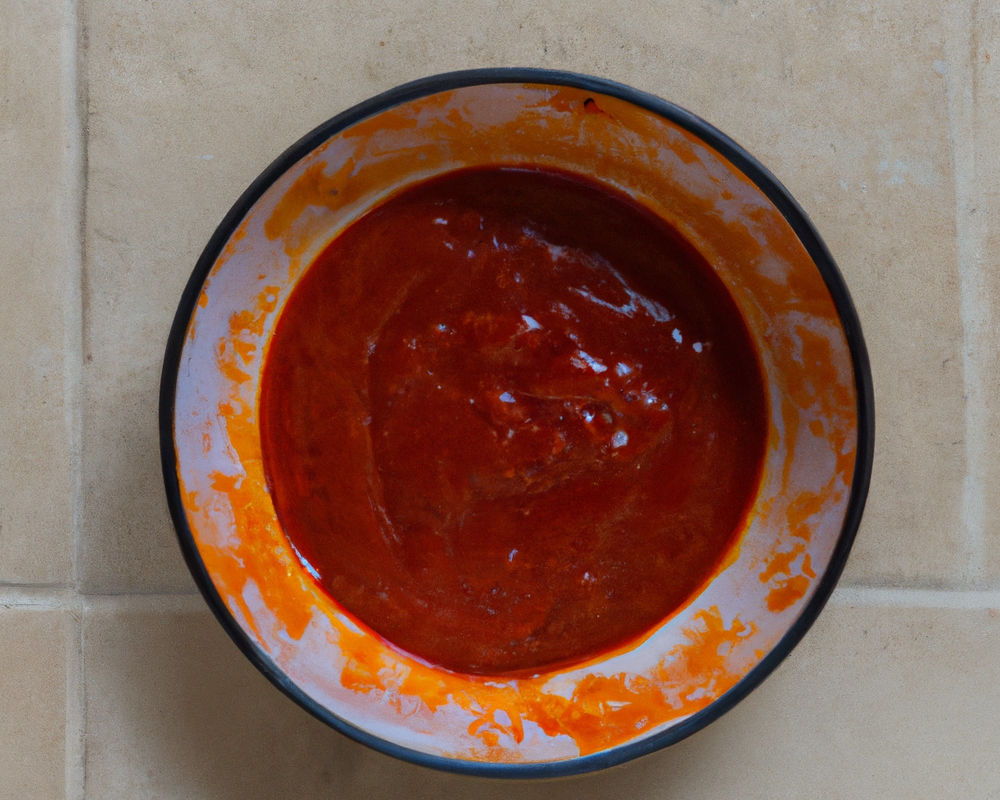 Tomato Pizza Sauce Method
It takes around five minutes to make this tasty pizza sauce following the simple steps below, or you can purchase a bottle of pizza sauce at your local supermarket.
Add ingredients in a large bowl, and mix well.
Mix well using a whisk, or blender.
Leave sitting for five minutes.
Your sauce is now ready to use or keep in the fridge for up to 3 days.
Freeze remaining sauce for up to 3 months.
If you need to freeze this sauce, use an ice cube tray. Each cube is perfect for a small to medium sized pizza.

Preparing Vegetables Pizza
Start by heating your oven to at least 450 degrees.
Spread out your dough on a well floured surface.
If you have a pizza peel, flour the peel and create your pizza on it.
Start by spreading the sauce all over the base. This pizza uses Tomato Sauce. Spread the Tomato Sauce Thinly yet evenly, leaving a margin for the crust.
Add the largest toppings first – typically meat or seafood, then the smaller toppings.
Add cheese last, and sprinkle it all over to help keep the toppings in place when it melts.
This pizza has the following toppings:
Mozzarella
Capsicum
Cherry Tomato
Eggplant
Zucchini
Olive Oil
This pizza is flavorsome as is, or you could with other pizzas as well?
Cooking time
Put the Vegetables pizza in oven, and set alarm for ten minutes.
After 10 minutes, open the door and see how cooked pizza is.
Pizza should be ready within 15 minutes. However, allow it to cook to personal taste.

About Cherry Tomato
First cultivated in South America, Cherry Tomatoes are full of sweet flavor and can be found in both savory and sweet dishes. Although typically used as a vegetable, they are actually a fruit, because they come from flowers.
Cherry Tomatoes are chock full of vitamins and minerals that promote excellent health. They are packed with vitamin C, which plays a major part in many body functions.

Pizza Tools
When making Vegetables Pizza, it's always handy to have the right pizza making tools. Here's the basic pizza tools that I always suggest…
Bench Scrapers
Good quality metal or plastic bench scrapers make it so much esier to both cut your dough, and scrape your bench. I prefer plastic to avoid scratching my bench.
Measuring Cups
Pizza making is all about precision, so having a full set of both wet and dry measuring cups on hand is critical. It is so important when making pizza dough to accurately measure all your ingredients.
Measuring Cups
Pizza making is all about precision. Having a set of both dry and wet measuring cups on hand is vital to accurately measure all your ingredients.

Capsicum
Capsicum is a type of flowering plants that are cultivated worldwide for their bell pepper or chili pepper fruit. In many countries, Capsicum is interchangeable with Bell Peppers for the name of the fruit.
Capsicums are very nutritious, full of antioxidants that may reduce inflammation, protect cholesterol and fats from oxidative damage and decrease cancer risk.
Interesting…
These are all true, believe me!
Celebrate sausage pizza all day
On the 11th October, the US celebrates National Sausage Pizza Day every year.
The first pizzeria in the US
The first pizzeria in the US opened in 1905 in Manhattan. Italian-American Gennaro Lombardi started his mini-pizza business at his street-front shop. Sadly, the shop no longer stands where it was, however Lombardi's are still operating with the same oven it used upon opening.
The most popular pizza cheese
You guessed it! Mozzarella is one of the most popular pizza toppings around the world, no matter what country you are in.

Pizza making FAQ
Want to make delicious pizzas at home? Here are some expert answers to some of the most common pizza making questions.
What temperature should I use for baking pizza?
If you're using a baking pan or pizza pan, preheat your oven pretty much as high as it can go. I'm talking about 500°F (260°C) or higher. If you're using a pizza stone, don't forget to preheat that as well. Always let it heat up for at least 30 minutes, before adding your first pizzas.
How long does it take to digest pizza?
It typically takes around 6-8 hours for pizza to digest in your stomach. The higher the fat content, the longer food takes to digest. Pizza has carbs in the sauce, crust and vegetable toppings, plus high fat and protein in any meat and cheese.
Why pineapple belongs on pizza?
Pineapple belongs on pizza, in my personal opinion. It's a weird debate which has enveloped the world. Each person has their own opinion. If you like it, eat it, if not, then don't. Easy!
Have you made Vegetables Pizza?
Vegetables Pizza review! Tag us on our Pinterest, Facebook or Twitter and let us know what you thought of it! I'd love to know.
Featured image: Source