Vegetarian
A fantastic pizza, covered in fresh vegetables.
Made with care, this pizza has a delightful flavor paired with a extensive scent to enjoy.
Spend the time to find high quality ingredients and add them to a perfect base for you to enjoy a delicious pizza meal.
If you enjoy Vegetarian pizzas with Tomato sauce then you're in luck.
Pizza is one of the best foods out there, and there's no denying it. But, have you ever tried experimenting with different toppings? Trust me, trying new toppings can take your pizza experience to a whole new level. From classic pepperoni and mushroom to more adventurous options like goat cheese and figs, the possibilities are endless.
Not only will you get to try new and exciting flavors, but you'll also be able to discover new combinations that you never thought were possible. So, next time you order a pizza, don't be afraid to step out of your comfort zone and try something new.
You might just be surprised by how much you end up liking it.
Pizza in Indonesia
A typical meal in Indonesia consists of steamed rice plus one or two main dishes made of Chicken, fish, Meat or vegetables. No, Pizza isn't served with rice in Indonesia.
Take a look at some of the other pizzas from Indonesia here.
Vegetarian Pizza at a glance

| | |
| --- | --- |
| Origin | Indonesia |
| Type | Vegetarian |
| Sauce | Tomato Sauce |
Vegetarian Pizza Recipe
Below we've created a recipe for you to make a delicious homemade Vegetarian Pizza whether it be in your wood oven or your typical kitchen oven.
Preparation time

| | |
| --- | --- |
| Dough | 2 hours |
| Assembly | 10 minutes |
| Baking | 12-20 minutes |
Vegetarian Pizza Ingredients
Choose enough of the pizza toppings for the amount of pizzas you plan to make. The dough and sauce amounts below are for 3-4 medium sized pizzas, so scale up or down, based on your requirements.

Simple Pizza dough
400 g (2 2/3 cups) 00 or pizza flour
1 cup (250 ml) luke-warm water
2 tsps (7 g sachet) dried yeast
2 tsps salt
3 tbsps (1/4 cup) olive oil
Vegetarian Pizza Toppings
Toppings used in this pizza recipe, are;
Cheese
Vegetables
Chili Peppers

Easy Tomato Pizza Sauce
1 can (15oz/420g) diced or crushed tomatoes
1 (6oz/170g) can of tomato paste
2 cloves of garlic
1 tsp salt
1/4 small onion
1 tbsp dried Italian herbs
Want to try a different sauce? See our article on the different types of pizza sauces.
TIP
You can click on any of the tags at the bottom of this page, to find other pizzas besides Vegetarian Pizza, that use that topping.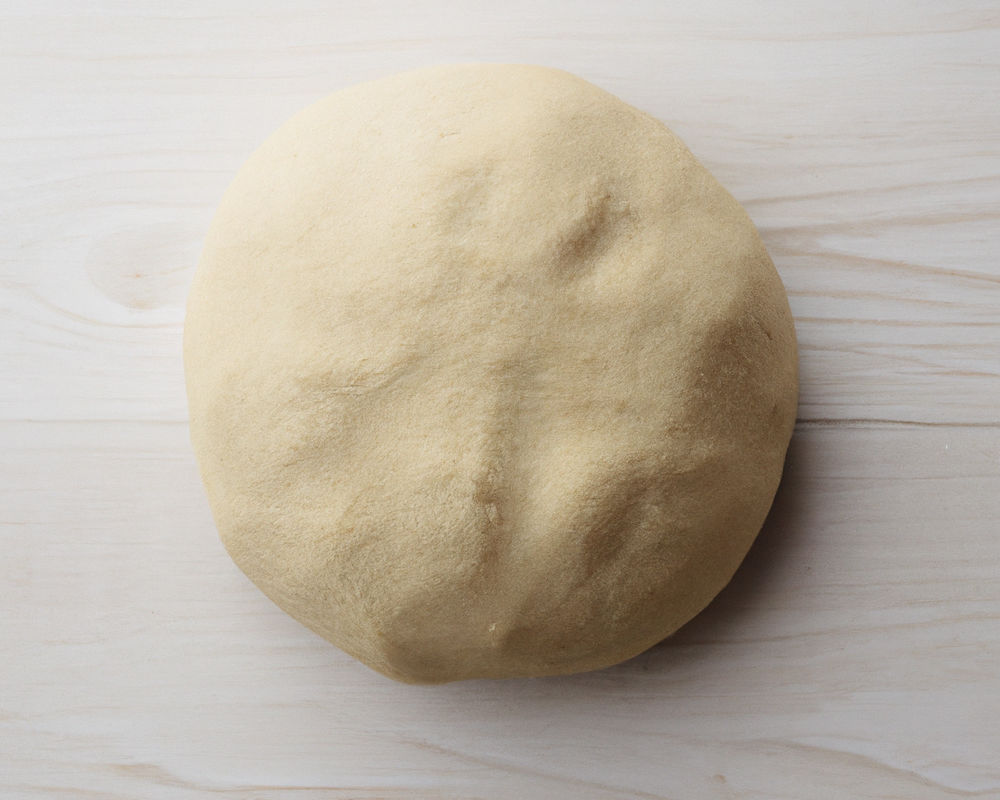 Pizza Dough Method
Either make your own pizza dough following the simple steps below, or buy a premade pizza base at your local store.
Whisk the lukewarm water and yeast in a plastic or glass jug. Let mixture stand for five minutes.
Add salt and flour in a large bowl. Create a hollow well in the middle and gently pour the liquid yeast mixture and oil.
Using a spatula, or your hands, mix the dough really well until smooth. Turn out dough onto a lightly floured work surface and knead for five minutes.
Lightly oil a bowl, and place dough in it and cover with plastic wrap. Leave in a warm place to rise for 30 minutes to an hour, or until it doubles in size.
Turn dough out onto a lightly floured surface and knead gently for another 5 minutes or until smooth.
Sprinkle a little flour on the bench before rolling to prevent dough from sticking.
Divide the dough into balls, and roll out bases to desired size.
TIP: We have other dough recipes if you would like to try your hand at sourdough, poolish or more.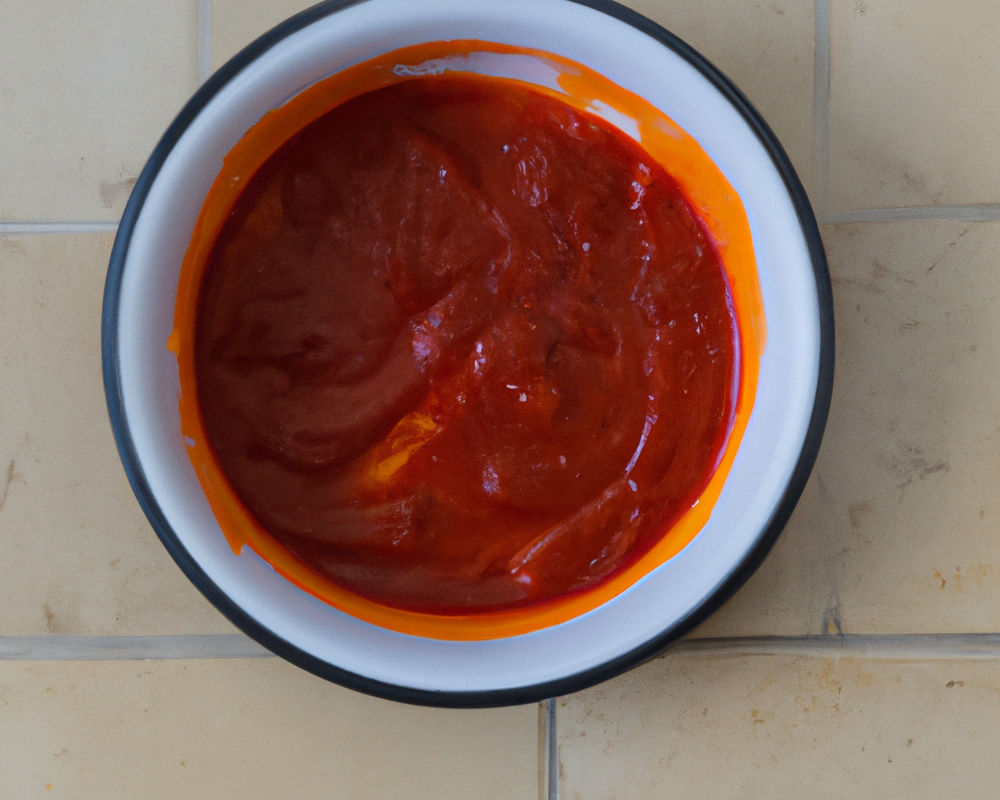 Tomato Pizza Sauce Method
For a truly homemade pizza experience, try using homemade tomato sauce instead of store-bought, using the easy recipe provided.
Mix ingredients in a large bowl.
Mix well using a whisk, or blender.
Leave sitting for five minutes.
Your sauce is now ready. Enjoy!
Keep sauce in fridge or freeze for future use.
The sauce can be refrigerated for up to 5 days, ensuring you have a fresh sauce ready whenever you need it.

Preparing Vegetarian Pizza
Preheat your oven to at least 450 degrees for 30 minutes or longer.
Spread out pizza dough on floured surface.
If you have a pizza peel, you can create your pizza on it (after flouring).
Start by spreading the sauce all over the base. This pizza uses Tomato Sauce. Spread the Tomato Sauce Thinly yet evenly, leaving a margin for the crust.
Add the largest toppings first – typically meat or seafood, then the smaller toppings.
Add cheese last, and sprinkle it all over to help keep the toppings in place when it melts.
This pizza has the following toppings:
Cheese
Vegetables
Chili Peppers
Whilst this pizza is very tasty on its own, or why not enjoy it with a simple side dish?
Cooking time
Put the Vegetarian pizza in oven, and set alarm for ten minutes.
After 10 minutes, open oven and look at pizza.
The pizza should be done within roughly 15 minutes. Always cook to personal tastes.

About Chili Peppers
Did you know that in any given day, a quarter of the world's population eats food with Chili Peppers in it? They were being eaten 6,000 years ago, according to scientists.
The active ingredient in chili peppers is capsaicin. When it is eaten, capsaicin triggers pain receptors that normally alert the body to dangerous physical heat. That's why sometimes it may feel like your mouth really is on fire.

Pizza Tools
When making Vegetarian Pizza, it's always handy to have the right pizza making tools. Here's the basic pizza tools that I always suggest…
Dough Containers
Having quality, air tight dough storage containers is a must.
Glass Measuring Jug
A good quality, heavy glass measuring jug with clear marking for various measures to me is a must. I hate taking chances with portions, so it's an important tool for me.
Dough Proofing Box
If you make a lot of dough through the year, you'll find owning a pizza dough proofing box very useful.

Vegetables
Add your favorite vegetables, and try a mix that you haven't used before.
Exploring toppings is a fun way to enjoy pizza and the art of creating them.
How to Store
Have leftover pizza? Here's what to do.
Store in the fridge
Leftover slices of pizza may be kept in an airtight container in the fridge for up to 3 days.
Freezer guide
You can store leftover pizza in the freezer for up to 3 months. Reheat from frozen as directed above until heated through.
Reheating pizza
Warm in the center of a 450 degree F oven for approximately 6 minutes, on a pizza stone if possible, until heated through. See our article on reheating pizza for more.

Vegetarian Pizzas
Keen on seeing more than Vegetarian pizza? We have plenty of other Vegetarian pizza recipes to look at, as well. Enjoy!

Pizza making FAQ
Want to know how to make fantastic pizza at home? Here are some helpful answers to the most frequently asked questions.
Can I use durum wheat flour for pizza dough?
It depends; if it's fine enough, yes. Durum wheat is a variety that is usually ground down to make semolina, which is used to make pasta. If it is ground into a finer flour, it can be used to make pizza dough and breads.
Should I double every ingredient when making pizza dough?
Not typically, no. If a pizza recipe states that, it may be inferring that to get twice the dough you need twice the ingredients. See our baker's percentage guide on why we should use baker's percent rather than fixed ingredient amounts. It makes a lot of sense!
How much sodium is in a slice of pizza?
Pizza has a significant amount of sodium. A typical slice of pizza can have anywhere from 600 to 1500 mg of sodium per slice. This makes it easy to hit the daily 2,300mg limit that they recommend.
Have you made Vegetarian Pizza?
Share your experience with Vegetarian Pizza with us! Tag us on our Pinterest, Facebook or Twitter and let us know what you thought of it! I'd love to know.
Featured image: Source