Vegetarian
Most countries have a vegetarian pizza option.
These shouldn't be mistaken for Vegan however, as normally they include Cheese.
Although now with Vegan Cheeses and doughs, it is becoming more common to see Vegan pizza too.
In the mood for a Vegetarian pizza using a Tomato sauce? Then keep scrolling for this recipe.
There are a few reasons why people find pizza so delicious! First, the combination of warm, gooey cheese and flavorful sauce is a taste sensation. The cheese adds a rich, creamy texture and the sauce adds a nice balance of acidity and sweetness.
Second, people love the variety of toppings that can be added to a pizza. From classic toppings like pepperoni and mushroom, to more unique options like pineapple and bacon, there's something for everyone. Third, Pizza is an easy and convenient food, it can be made quickly and can be taken to go, delivered or it can be a perfect food for parties, events and gatherings.
Lastly, pizza has a universal appeal, it can be found in almost every culture in some form, and it's a comfort food for many people. So, all in all, Pizza is delicious because of its taste, texture, variety, convenience and its universal appeal.
Pizza in Mexico
Italian immigrants arrived in Mexico in significant numbers during the late 19th century, making pasta and pizza part of everyday dining. Mexicans enjoy using large corn tortillas, which are oven-baked with Oaxacan Cheese and Beans, and other toppings, which they call Tlayudas or Mexican Pizza.
Take a look at some of the other pizzas from Mexico here.
Vegetarian Pizza at a glance

| | |
| --- | --- |
| Origin | Mexico |
| Type | Vegetarian |
| Sauce | Tomato Sauce |
Vegetarian Pizza Recipe
We've put together a recipe for a mouthwatering homemade Vegetarian Pizza that can be made either in your backyard pizza oven or typical kitchen oven, just for you.
Preparation time

| | |
| --- | --- |
| Dough | 2 hours |
| Assembly | 10 minutes |
| Baking | 12-20 minutes |
Vegetarian Pizza Ingredients
Choose enough pizza toppings for the amount of pizzas you plan to make. The dough and sauce amounts below are for 3-4 medium sized pizzas, so scale up or down, based on your requirements.

Simple Pizza dough
1 cup (250 ml) luke-warm water
400 g (2 2/3 cups) 00 or pizza flour
2 tsps (7 g sachet) dried yeast
3 tbsps (1/4 cup) olive oil
2 tsps salt
Vegetarian Pizza Toppings
Toppings used in this pizza recipe, are;
Onion
Tomato
Bell Pepper
Other Vegetables
Garlic

Easy Tomato Pizza Sauce
1 small can (6oz/170g) tomato paste
1 can (15oz/420g) crushed or diced tomatoes
Two garlic cloves
1 tbsp dried Italian herbs
1 tsp salt
1/4 small brown onion
Want to try a different sauce? See our article on the different types of pizza sauces.
TIP
You can click on any of the tags at the bottom of this page, to find other pizzas besides Vegetarian Pizza, that use that topping.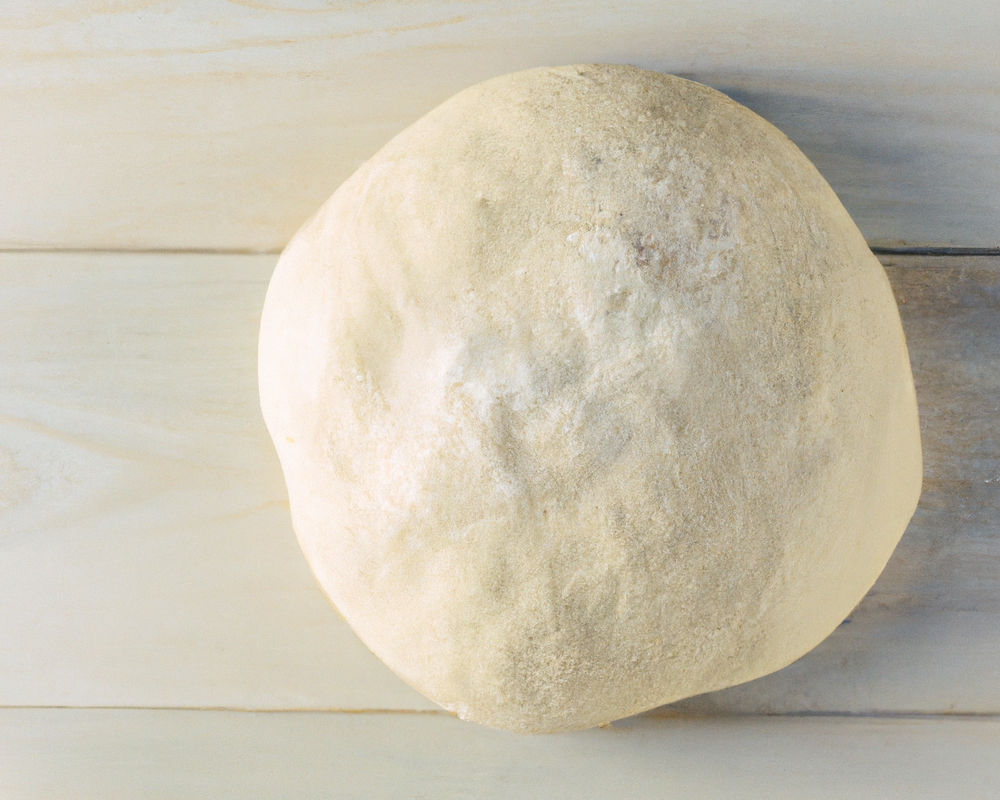 Pizza Dough Method
If you don't have much time, grab a premade pizza base at your local grocery store, or craft your own homemade pizza dough following the simple steps below.
Whisk yeast and lukewarm water in a jug. Stand for around five minutes.
Add flour and salt in a large bowl. Create a well in the centre of the flour. Pour in the liquid yeast mixture and the oil.
Using a spatula, or your hands, mix the dough really well until smooth. Turn out dough onto a lightly floured work surface and knead for five minutes.
Lightly oil a bowl, and place dough in it and cover with plastic wrap. Leave in a warm place to rise for 30 minutes to an hour, or until it doubles in size.
Turn dough out onto a lightly floured surface and knead gently for another 5 minutes or until smooth.
Divide the dough into balls, and roll out bases to desired size.
Sprinkle a little flour on the bench before rolling to prevent dough from sticking.
TIP: We have other dough recipes if you would like to try your hand at sourdough, poolish or more.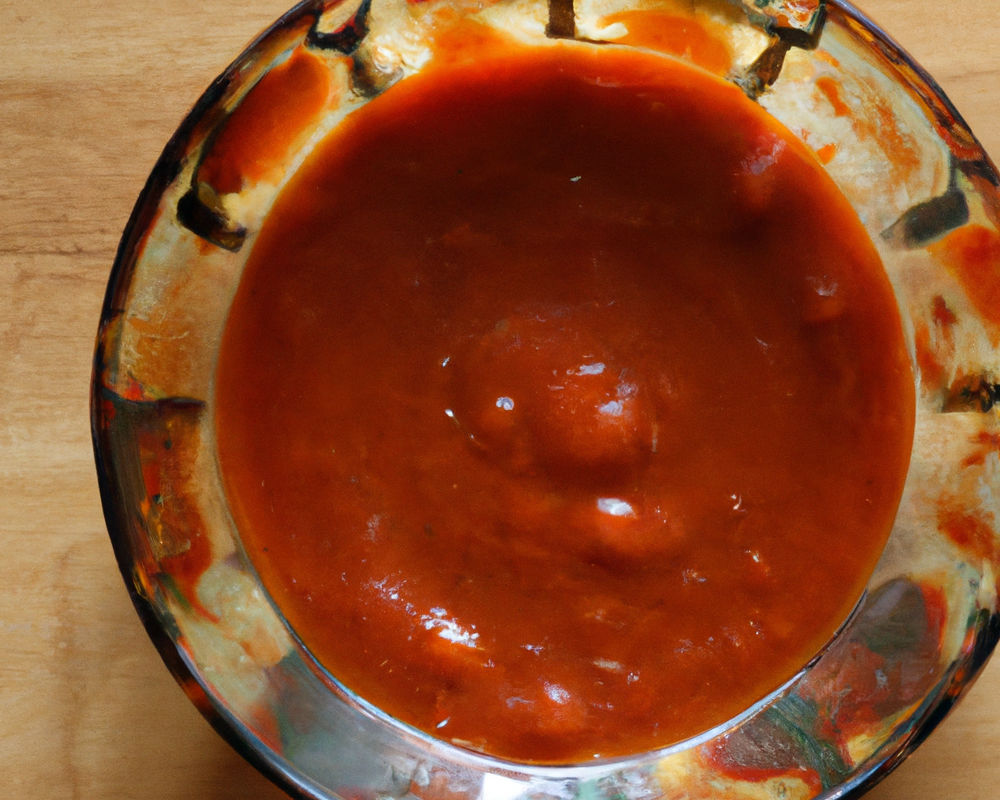 Tomato Pizza Sauce Method
You can either make your own pizza sauce following the simple steps below, or you can purchase a pizza sauce at your local store.
Blend all sauce ingredients in a large bowl.
Ensure all ingredients are mixed together well.
Keep mixture sitting for five minutes.
Your sauce is now ready to add to your pizza bases.
Sauce will last up to 3 days in fridge.
You can swap tomato for BBQ sauce and more. There's plenty of options.

Preparing Vegetarian Pizza
Preheat your oven to roughly 500 degrees.
Roll out the dough to either slightly smaller than your pizza stone or tray.
Alternatively, if you have a pizza peel, roll out to be smaller than that.
You start by spreading the sauce around. This pizza calls for Tomato Sauce. Spread the Tomato Sauce evenly using the back of a large spoon or ladle.
Then start adding the largest ingredients, then work your way down. The last is any cheese topping, such as Mozzarella, which you should evenly cover the other toppings with, and then finally any herbs.
Toppings to put on this pizza are;
Onion
Tomato
Bell Pepper
Other Vegetables
Garlic
I find this pizza very nice as is, or you could enjoy it with a fresh salad?
Baking
Put the Vegetarian pizza on the middle shelf of the oven and wait for approximately 10 minutes.
After roughly 10 minutes, check on the pizza.
Pizza should be ready within 15 minutes. However, allow it to cook to personal taste.

About Garlic
Garlic is a plant from the onion family, and is related to leeks, onions and shallots. Garlic grows in many parts of the world and is a popular ingredient in cooking, due to its strong smell and delicious taste.
Many different ancient civilisations embraced Garlic for its for health and medicinal purposes, including the Egyptians, Babylonians, Greeks and Romans. More than 10 million tons of garlic are consumed every year around the world. Each segment of a garlic bulb is called a clove. There are roughly 10–20 cloves per bulb.

Pizza Tools
When making Vegetarian Pizza, we always recommend that you use whatever tools you are able to get your hands on. Our basic pizza tools are…
Bench Scrapers
Good quality metal or plastic bench scrapers make it so much esier to both cut your dough, and scrape your bench. I prefer plastic to avoid scratching my bench.
Measuring Cups
Pizza making is all about precision, so having a full set of both wet and dry measuring cups on hand is critical. It is so important when making pizza dough to accurately measure all your ingredients.
Measuring Cups
Pizza making is all about precision. Having a set of both dry and wet measuring cups on hand is vital to accurately measure all your ingredients.

Bell Pepper
Also called sweet pepper, paprika or capsicum, Bell Peppers are a fruit of plants in the Capsicum species. Green Chili Peppers are not a different species, but rather just the unripe state of red peppers. Green Chili Peppers are the most aggressively flavoured, being naturally acidic and sometimes a little bitter.
Red peppers are sweeter and gentler, and used either cooked or raw. Orange and Yellow peppers are individual varieties rather than stages between green and red peppers. They have been specially bred to be sweet and gentle.
Pizza Storage
What to do with leftovers?
Leftovers after the meal? Here are some tips.
There are many ways to reheat pizza. We cover seven of them in this article.
Can you freeze pizza?
You can freeze pizza for up to three months, however I'd suggest consuming it within the first few weeks, ideally.
Chill in the fridge
You can keep pizza in plastic wrap or a container for up to 3 days in the fridge.

Pizza making FAQ
Want to make delicious pizzas at home? Here are some expert answers to some of the most common pizza making questions.
Why didn't my pizza dough rise?
If your pizza dough hasn't risen, it's because there was little or no fermentation. A few reasons could be (a) the yeast was dead. Try using fresh yeast again and see. (b) there wasn't enough yeast – normally you need 1% to 5% of your flour weight. Try increasing the yeast percentage. (c) The conditions are too cold. You will find that it may take longer, depending how cold your kitchen is. Try placing the bowl near a sunny window perhaps?
How do italians eat pizza?
Italians just about always eat pizza with a knife and fork. Pizza is to be enjoyed very hot, straight from the oven. If you try holding a slice, it will burn your hands, and waiting for pizza to cool down is just not an acceptable solution.
Why pineapple does not belong on pizza?
Pineapple belongs on pizza, in my personal opinion. It's a weird debate which has enveloped the world. Each person has their own opinion. If you like it, eat it, if not, then don't. Easy!
Have you made Vegetarian Pizza?
Vegetarian Pizza ? We're curious! Tag us on our Pinterest, Facebook or Twitter and let us know what you thought of it! I'd love to know.
Featured image: Source