Vegetarian Thai
A fantastic pizza, covered in fresh vegetables.
Carefully baked, this pizza has an enticing taste, matched with a fanciful smell.
Make sure to purchase high quality ingredients and add them to a fantastic crust for you to take part in a nice meal.
If you have a taste for Vegetarian pizza that has Sweet Chili sauce then this pizza will possibly be the one to satisfy your cravings.
Experimenting with different pizza toppings is a great way to discover new flavors and expand your palate! One reason to try different toppings is that it allows you to explore a wide range of flavor combinations. For example, you might not think to pair figs with gorgonzola cheese, but it can make for a delicious and unexpected pizza topping.
Another reason is that it can be a fun and creative way to get more variety in your meals. Instead of getting stuck in a pizza-topping rut, trying new combinations can make mealtime more exciting.
Also, experimenting with different toppings can also be a way to make your pizza more nutritious and balanced, by adding more vegetables, lean proteins, and healthier fats. So, next time you order a pizza or make one at home, why not step out of your comfort zone and try something new? You might just discover a new favorite pizza topping!
Pizza in Thailand
If you thought Pizza wasn't common in Thailand, you'd be correct. Vegetables, Meats, herbs, and Spices are the building blocks of most Thai dishes. In Thailand, eating food is considered a group activity, and eating alone is considered a sign of bad luck.
Take a look at some of the other pizzas from Thailand here.
Vegetarian Thai Pizza at a glance

| | |
| --- | --- |
| Origin | Thailand |
| Type | Vegetarian |
| Sauce | Sweet Chili Sauce |
Vegetarian Thai Pizza Recipe
For all the pizza enthusiasts, we've created a recipe for a scrumptious homemade Vegetarian Thai Pizza that can be made either in your backyard pizza oven or typical kitchen oven.
Preparation time

| | |
| --- | --- |
| Dough | 2 hours |
| Assembly | 10 minutes |
| Baking | 12-20 minutes |
Vegetarian Thai Pizza Ingredients
Get enough of the toppings that you will need for the amount of pizzas you plan to make. The pizza sauce and dough ingredients below are designed for 3-4 pizzas, so add more or less, if required.

Simple Pizza dough
1 cup (250 ml) luke-warm water
400 g (2 2/3 cups) 00 or pizza flour
2 tsps (7 g sachet) dried yeast
3 tbsps (1/4 cup) olive oil
2 tsps salt
Vegetarian Thai Pizza Toppings
Toppings used in this pizza recipe, are;
Mozzarella
Carrot
Olive Oil
Cilantro

Easy Tomato Pizza Sauce
1 small can (6oz/170g) tomato paste
1 can (15oz/420g) crushed or diced tomatoes
Two garlic cloves
1 tbsp dried Italian herbs
1 tsp salt
1/4 small brown onion
Want to try a different sauce? See our article on the different types of pizza sauces.
TIP
You can click on any of the tags at the bottom of this page, to find other pizzas besides Vegetarian Thai Pizza, that use that topping.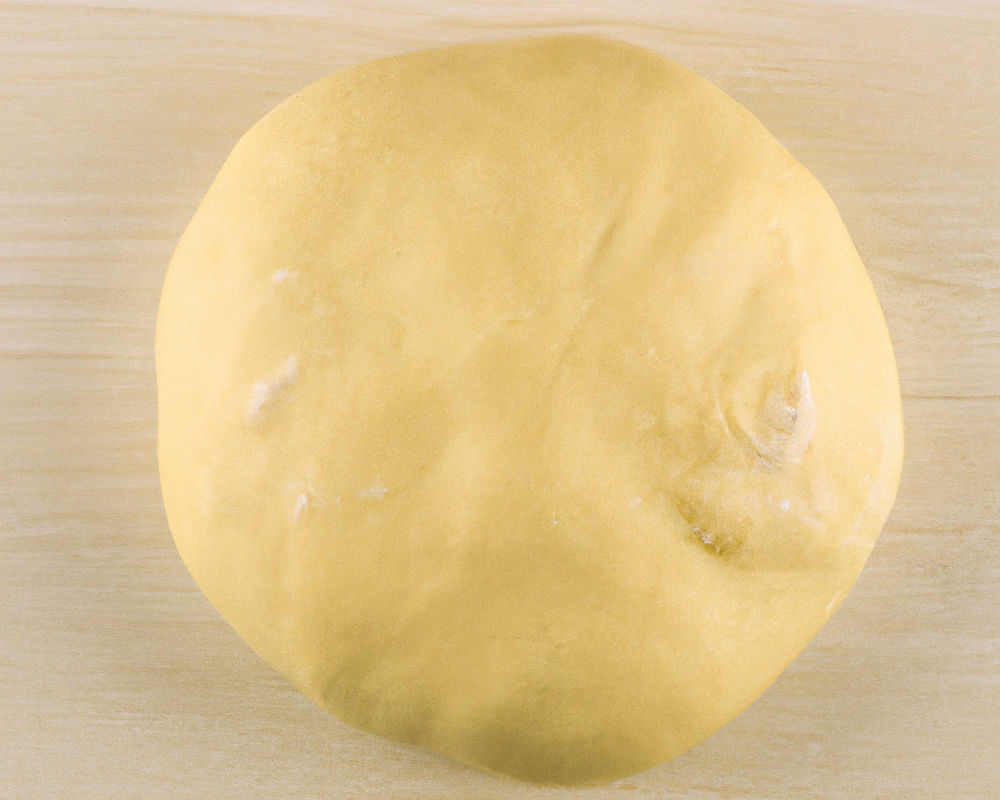 Pizza Dough Method
You can either make your own pizza dough following the simple steps below, or you can purchase a premade base at your local store.
Whisk the lukewarm water and yeast in a plastic or glass jug. Let mixture stand for five minutes.
Add salt and flour in a large bowl. Create a hollow well in the middle and gently pour the liquid yeast mixture and oil.
Using a spatula, or your hands, mix the dough really well until smooth. Turn out dough onto a lightly floured work surface and knead for five minutes.
Lightly oil a bowl, and place dough in it and cover with plastic wrap. Leave in a warm place to rise for 30 minutes to an hour, or until it doubles in size.
Turn dough out onto a lightly floured surface and knead gently for another 5 minutes or until smooth.
Sprinkle a little flour on the bench before rolling to prevent dough from sticking.
Divide the dough into balls, and roll out bases to desired size.
TIP: We have other dough recipes if you would like to try your hand at sourdough, poolish or more.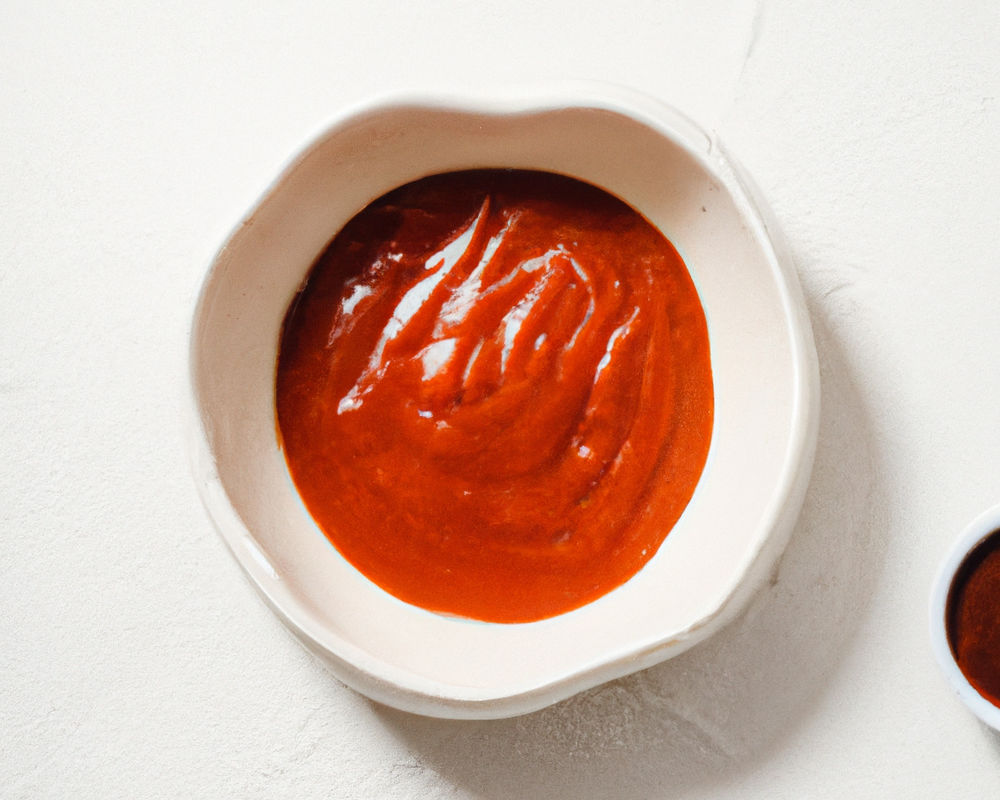 Tomato Pizza Sauce Method
You can make this delicious pizza sauce following the simple steps below, or you can purchase a pizza sauce at your local store.
Blend all sauce ingredients in a large bowl.
Ensure all ingredients are mixed together well.
Keep mixture sitting for five minutes.
Your sauce is now ready to add to your pizza bases.
Sauce will last up to 3 days in fridge.
One way to save time when making pizza is to prepare the sauce the day before and refrigerate it.

Preparing Vegetarian Thai Pizza
Start by heating your oven to at least 450 degrees.
Spread out your dough on a well floured surface.
If you have a pizza peel, flour the peel and create your pizza on it.
Start by spreading the sauce all over the base. This pizza uses Sweet Chili Sauce. Spread the Sweet Chili Sauce Thinly yet evenly, leaving a margin for the crust.
Add the largest toppings first – typically meat or seafood, then the smaller toppings.
Add cheese last, and sprinkle it all over to help keep the toppings in place when it melts.
This pizza has the following toppings:
Mozzarella
Carrot
Olive Oil
Cilantro
Whilst this pizza is mouthwatering on its own, or why not try it with other pizza types?
Baking
Put the Vegetarian Thai pizza on the middle shelf of the oven and wait for approximately 10 minutes.
After roughly 10 minutes, check on the pizza.
Pizza should be ready within 15 minutes. However, allow it to cook to personal taste.

About Cilantro
The herb known as cilantro in North America is often called Coriander in other countries. Fresh coriander can be used interchangeably with cilantro in recipes. Purists says Cilantro is fresh plant and Coriander is the dried herb of the same plant.
Coriander spice is well known for its earthy, slightly floral flavor. This spice is available as both ground coriander or as whole Seeds. In addition to the Leaves and Seeds, coriander roots are also edible.

Pizza Tools
When making Vegetarian Thai Pizza, it's always handy to have the right pizza making tools. Here's what items I always recommend…
Dough Proofing Box
If you make a lot of dough through the year, you'll find owning a pizza dough proofing box very useful.
Glass Measuring Jug
I hate taking chances with portions, so having a quality glass jug with clear to read measurements a vital kitchen tool for me.
Chef Apron
OK, not really pizza related, but a good chef apron makes me feel the part when I am making my pizzas. I'd probably wear a chef hat if I got one too!

Carrot
Carrots may not seem like the most obvious choice when it comes to pizza toppings, but they can be a surprisingly delicious addition. Carrots are a versatile vegetable that can add a unique flavor to any pizza.
They can be added fresh or cooked, grated or diced and blended with other ingredients for an extra special topping. You can even roast carrots first before adding them on top of the pizza for a sweeter taste.
Pizza Facts
These facts will interest you.
Most varieties of cheese on a pizza
The most varieties of cheese on a pizza is 834 was achieved by Morgan Niquet, François Robin and Julien Serri, during the SIRHA in Lyon, France on 25 September 2021
I spy with my little eye
Back in the 1960's, Pizza was used in spying techniques, by the 113th Military Intelligence Unit. The US Army aimed to spy on politicians and reporters and politicians by using fake pizza deliveries.
Saucy superhero
A movie from 2011, Pizza Man, tells the story of a superhero pizza delivery guy who got his superpowers from genetically modified tomatoes, and uses them to save the world. Sounds legit.

Vegetarian Pizzas
Keen on seeing more than Vegetarian Thai pizza? We have plenty of other Vegetarian pizza recipes to look at, as well. Enjoy!

Pizza making FAQ
Planning to make fantastic pizzas at home? Here are some expert answers to some of the most common pizza making questions.
Can I use stevia when making pizza dough?
It isn't advised to use any sugar substitutes in your dough. They often won't feed the yeast and they have a different burning level than normal sugars. You can try of course, however you've been warned.
When is pepperoni pizza day?
Pepperoni Pizza day is officially 20 September, however you should also note that this style of pizza is an American invention, and not Italian. It is likely to only really be celebrated in the USA.
Can I use the pan that came in the stove for making pizza?
Possibly, however I always recommend using a pizza stone in your typical kitchen oven, rather than an oven pan. Most oven pans have high sides, and make it hard for the base to get cooked through thoroughly. A pizza stone solves this issue. Short answer? Try it and see!
Have you made Vegetarian Thai Pizza?
We want to know your thoughts on Vegetarian Thai Pizza ! Tag us on our Pinterest, Facebook or Twitter and let us know what you thought of it! I'd love to know.
Featured image: Source