Veggie
A good vegetarian pizza with great toppings.
Baked with love, this pizza has a delicious taste paired with an exotic smell to delight you.
Make time to choose high quality ingredients and add them to a delicious crust for you and family to savor a scrumptious pizza meal together.
If you like Vegetarian pizza with Tomato pizza sauce get ready for your stomach to rumble!
Pizza is one of the best foods out there, and there's no denying it. But, have you ever tried experimenting with different toppings? Trust me, trying new toppings can take your pizza experience to a whole new level. From classic pepperoni and mushroom to more adventurous options like goat cheese and figs, the possibilities are endless.
Not only will you get to try new and exciting flavors, but you'll also be able to discover new combinations that you never thought were possible. So, next time you order a pizza, don't be afraid to step out of your comfort zone and try something new.
You might just be surprised by how much you end up liking it.
Pizza in Denmark
Pizza in Denmark is becoming fairly common. The Danish love their Meat, fish and soups, which they combine with Potatoes, Beans, vegetables and fruits.
Take a look at some of the other pizzas from Denmark here.
Veggie Pizza at a glance

| | |
| --- | --- |
| Origin | Denmark |
| Type | Vegetarian |
| Sauce | Tomato Sauce |
Veggie Pizza Recipe
Below we've created a recipe for you to make a delicious homemade Veggie Pizza from either a pizza oven or using a pizza stone.
Preparation time

| | |
| --- | --- |
| Dough | 2 hours |
| Assembly | 10 minutes |
| Baking | 12-20 minutes |
Veggie Pizza Ingredients
Buy enough pizza toppings for the amount of pizzas you plan to make. The pizza sauce and dough ingredients below are designed for 3-4 pizzas, so scale up or down, based on your requirements.

Simple Pizza dough
1 cup (250 ml) luke-warm water
2 2/3 cups (400 grams) pizza flour
2 tsps (7 g sachet) dried yeast
3 tbsps (1/4 cup) virgin olive oil
Two tsps salt
Veggie Pizza Toppings
Toppings used in this pizza recipe, are;
Olives
Mushroom
Onion
Spinach
Broccoli
Tomato

Simple Tomato Pizza Sauce
1 can (15oz/420g) tomatoes, whole or crushed
1 can (6oz/170g) tomato paste
2 large garlic cloves
1/4 a small onion
1 tbsp dried Italian herbs
1 tsp salt
Want to try a different sauce? See our article on the different types of pizza sauces.
TIP
You can click on any of the tags at the bottom of this page, to find other pizzas besides Veggie Pizza, that use that topping.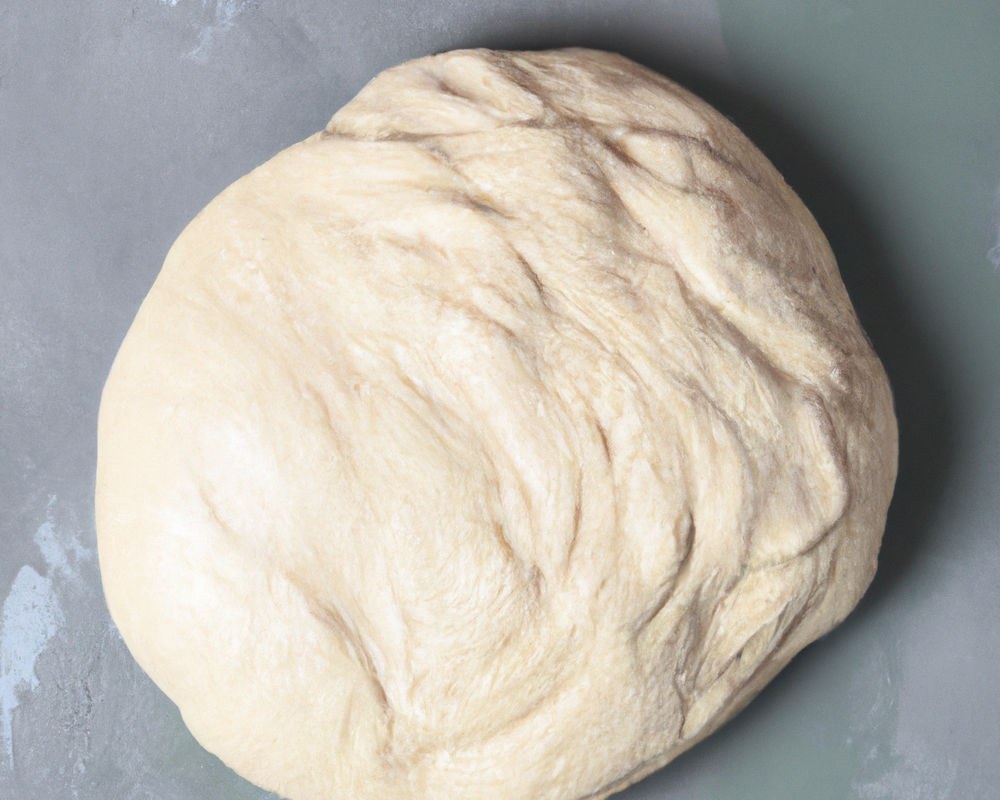 Pizza Dough Method
If you don't have much time, grab a premade pizza base at your local grocery store, or craft your own homemade pizza dough following the simple steps below.
Whisk yeast and lukewarm water in glass or plastic container. Let stand for approximately 5 minutes.
Add flour and salt in a large bowl. Create a well in the centre of the flour. Pour in the liquid yeast mixture and the oil.
Using your hands or a mixer, mix the dough until smooth. Pour dough on a lightly floured work surface and then knead by hand for five minutes.
Place dough into lightly oiled bowl and cover with plastic wrap. Sit in a warm place for roughly 30 minutes to an hour, to rise until it doubles in size.
Fold the dough out onto a lightly floured surface. Knead gently by hand for around five minutes or until smooth.
Spread some flour on kitchen bench before rolling, in order to prevent sticking.
Divide the dough roughly into equal amounts. Roll out pizza bases for the desired size.
TIP: We have other dough recipes if you would like to try your hand at sourdough, poolish or more.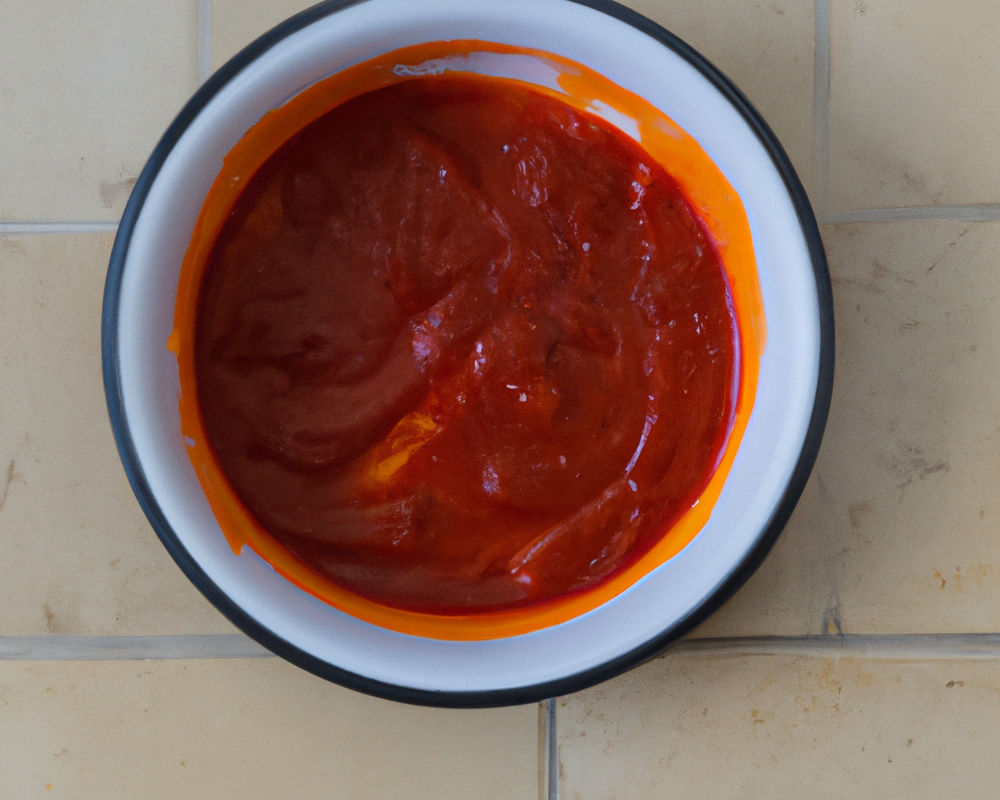 Tomato Pizza Sauce Method
It takes around five minutes to make this tasty pizza sauce following the simple steps below, or you can purchase a bottle of pizza sauce at your local shop.
Add ingredients in a large bowl, and stir or blend well.
Ensure all ingredients are mixed together well.
Keep mixture sitting for five minutes.
Your sauce is now ready. Enjoy!
Keep sauce in fridge or freeze for future use.
Adjust the amount of garlic to suit your taste.

Preparing Veggie Pizza
Switch oven on to at least 450 degrees and preheat for at least 30 minutes.
Stretch out dough into a circle, on a floured surface.
If you are using a pizza steel or stone, make sure it is preheating in oven.
Now it's time to add the sauce. This recipe calls for Tomato Sauce. Spread the Tomato Sauce around the pizza base, leaving a gap at edges.
Add your ingredients in size, from the largest to smallest.
Cheese should be sprinkled on at the end.
Toppings for this pizza are;
Olives
Mushroom
Onion
Spinach
Broccoli
Tomato
Whilst this pizza is very nice as is, or you could make some homemade garlic bread as well?
Oven time
Put the Veggie pizza on the middle shelf of the oven and set a timer for 10 minutes.
After approximately 10 minutes, open oven door and check on pizza.
The pizza should be done within roughly 15 minutes. Always cook to personal tastes.

About Spinach
The leafy Green vegetable, Spinach, originated in Persia, and then introduced to China in the 7th century. In the 12th century, it came to Europe and spread across the globe from there. It is known as "Persian Green" in China.
Spinach is packed with potassium, magnesium, iron, and vitamins C and E. Regular consumption can boost your protein, iron, and your immunity.

Pizza Tools
When making Veggie Pizza, I always recommend that you use whatever kitchen items you have. My basic pizza tools are…
Wooden boards
I use quality wooden boards constantly when making pizzas, botth to carry dough balls and to use when slicing baked pizzas.
Pizza Cutters
The one pizza tool everyone should own. There are a few varieities to choose from, see how to cut pizza for more.
Pizza Stone
A pizza stone is a great way to up your pizza game at home. Read more about cooking with a Pizza Stone.

Mushroom
There are thousands of varieties of Mushrooms, with different colors, shapes, and sizes. All of the edible ones are low in calories and fat, and contain modest amounts of fiber and various nutrients.
Mushrooms have been eaten and used as medicine for thousands of years. Button, Oyster, Portobello, Shiitake and Enoki are among the most popular Mushrooms to eat raw or cooked.
Pizza Storage
Want to store some leftovers after your meal? Here are a few tips.
Can you freeze pizza?
You can freeze pizza for up to three months, however I'd suggest consuming it within the first few weeks, ideally.
Chill in the fridge
You can keep pizza in plastic wrap or a container for up to 3 days in the fridge.
How to reheat
There are many ways to reheat pizza. We cover seven of them in this article.

Pizza making FAQ
Planning to make fantastic pizzas at home? Here are some expert answers to some of the most common pizza making questions.
How to cook pizza in the microwave?
Microwaving pizza gets a bad wrap, however try adding a glass of water when you zap a slice. The water works to help avoid the usual sogginess of microwaved pizza.
Why is my dough not stretching?
Pizza dough won't stretch much until it has rested long enough to use. If your dough is resisting your stretching attempts, you need to let your dough rest at room temperature for at least another half hour or so.
How come some pizza dough recipes include sugar and others do not?
Some people use sugar to give the yeast a helping hand growing at the start. A dough made without added sugar and risen slowly will often produce a beautiful brown crust. However, many people want pizza dough to be ready faster, then they suggest added sugar, which helps the yeast to grow and gives some browning to the crust.
Have you made Veggie Pizza?
Veggie Pizza , did it meet your expectations? Tag us on our Pinterest, Facebook or Twitter and let us know what you thought of it! I'd love to know.
Featured image: Source