Vier Käse
Four Cheese pizza
Baked well, this pizza boasts a lush flavor, coupled with a pure aroma to enjoy.
Always ensure you get excellent toppings and add them to the perfect crust for you and family to savor a scrumptious homemade pizza meal.
If you enjoy a tasty Meat pizza using a Tomato sauce this could be the new love of your life.
There are a lot of reasons why people find pizza so delicious! One of the main reasons is the combination of flavors and textures. The warm and gooey cheese, the tangy tomato sauce, and the crispy crust all come together to create a truly irresistible taste.
Another reason is that pizza is a very customizable food, you can put whatever toppings you like on it, whether it's pepperoni, mushrooms, onions, or something else, there's a pizza out there for everyone. Additionally, pizza is a comfort food for many people, it's something that reminds them of home and family.
And, let's not forget, pizza is a social food, it's perfect to share with friends and family. All in all, pizza is delicious because it's a perfect combination of flavors, textures and it's a social food that many people enjoy.
Pizza in Germany
Germans love their Schnitzel, Sausages, Potatoes and breads. Thankfully for us pizza lovers, they also love Italian dishes such as pasta and pizza, which are very popular.
Take a look at some of the other pizzas from Germany here.
Vier Käse Pizza at a glance

| | |
| --- | --- |
| Origin | Germany |
| Type | Meat |
| Sauce | Tomato Sauce |
Vier Käse Pizza Recipe
Below we've created a recipe for you to make a delicious homemade Vier Käse Pizza whether it be in your backyard pizza oven or your usual oven.
Preparation time

| | |
| --- | --- |
| Dough | 2 hours |
| Assembly | 10 minutes |
| Baking | 12-20 minutes |
Vier Käse Pizza Ingredients
Get enough of the toppings that you will need for the amount of pizzas you plan to make. The dough and sauce are designed for 3-4 medium sized pizzas, so scale up or down, based on your requirements.

Simple Pizza dough
2 tsps (7 g sachet) dried yeast
1 cup (250 ml) luke-warm water
2 2/3 cups (400 grams) pizza flour
Two tsps salt
3 tbsps (1/4 cup) virgin olive oil
Vier Käse Pizza Toppings
Toppings used in this pizza recipe, are;
Parmigiano Reggiano
Gorgonzola
Pecorino Cheese
Mozzarella

Easy Tomato Pizza Sauce
1 can (15oz/420g) diced or crushed tomatoes
1 (6oz/170g) can of tomato paste
2 cloves of garlic
1 tsp salt
1/4 small onion
1 tbsp dried Italian herbs
Want to try a different sauce? See our article on the different types of pizza sauces.
TIP
You can click on any of the tags at the bottom of this page, to find other pizzas besides Vier Käse Pizza, that use that topping.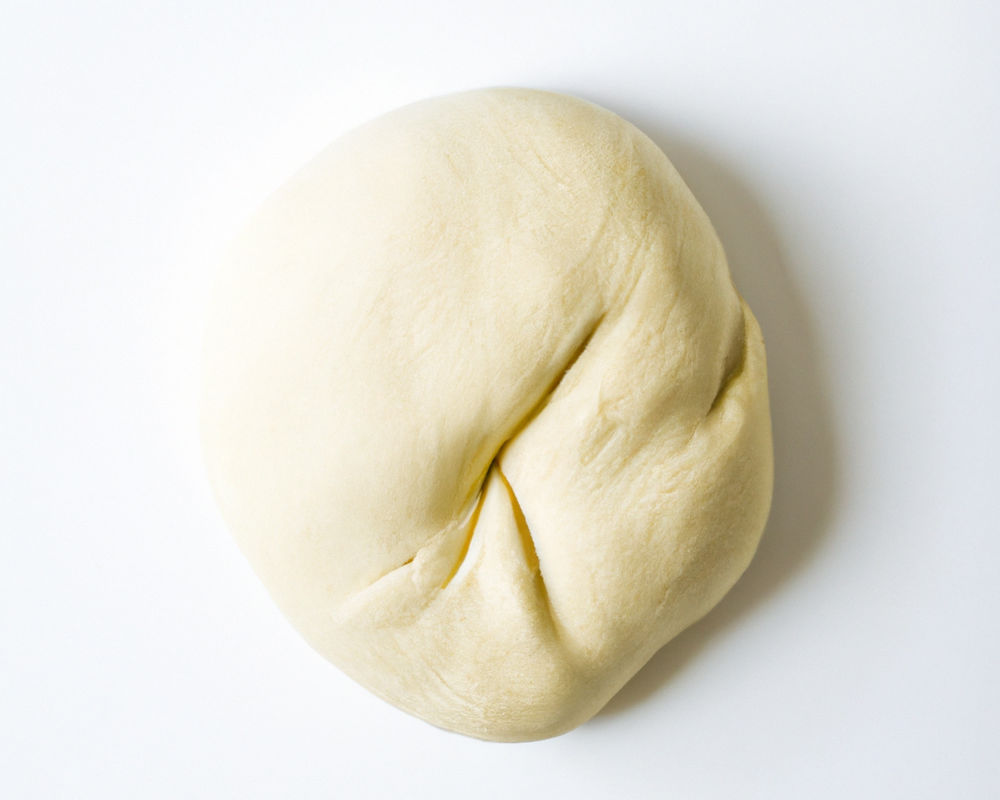 Pizza Dough Method
If you don't have much time, grab a premade pizza base at your local grocery store, or hand make your own pizza dough following the simple steps below.
Whisk yeast and lukewarm water in glass or plastic container. Let stand for approximately 5 minutes.
Add flour and salt in a large bowl. Create a well in the centre of the flour. Pour in the liquid yeast mixture and the oil.
Using your hands or a mixer, mix the dough until smooth. Pour dough on a lightly floured work surface and then knead by hand for five minutes.
Place dough into lightly oiled bowl and cover with plastic wrap. Sit in a warm place for roughly 30 minutes to an hour, to rise until it doubles in size.
Fold the dough out onto a lightly floured surface. Knead gently by hand for around five minutes or until smooth.
Spread some flour on kitchen bench before rolling, in order to prevent sticking.
Divide the dough roughly into equal amounts. Roll out pizza bases for the desired size.
TIP: We have other dough recipes if you would like to try your hand at sourdough, poolish or more.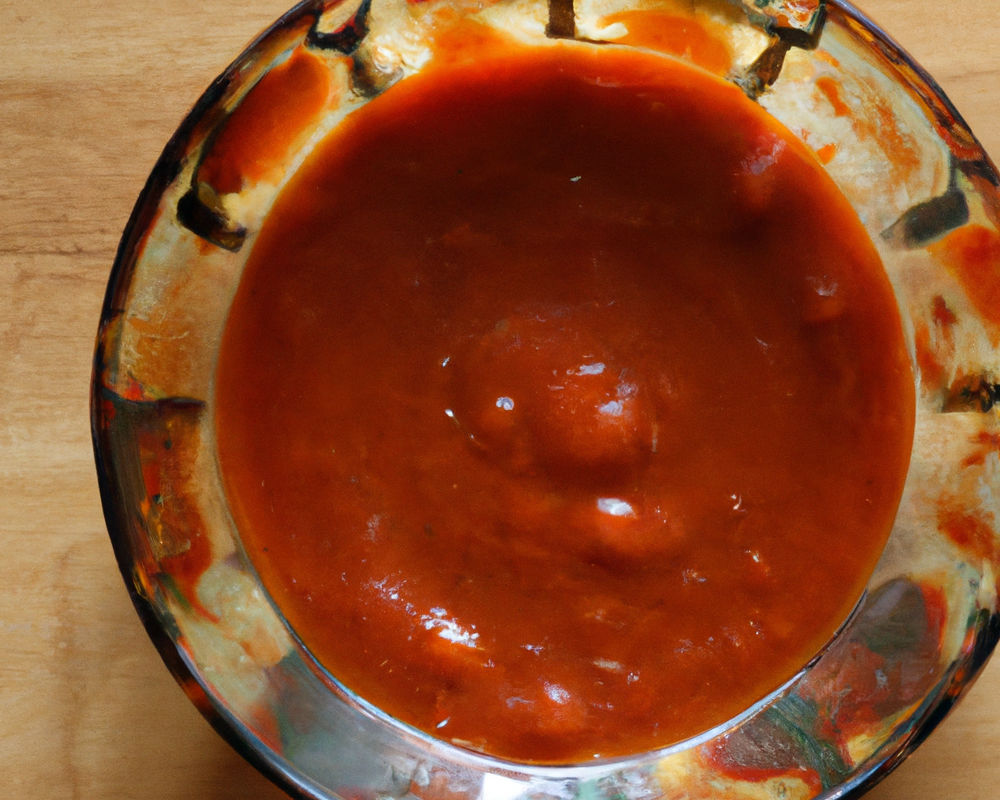 Tomato Pizza Sauce Method
For a truly homemade pizza experience, try making your own tomato sauce with the recipe outlined below. It will make all the difference.
Mix ingredients in a large bowl.
Pizza sauce should be reasonably smooth.
Let sit in the bowl for 5 minutes.
Your sauce is now ready to add to your pizza bases.
Sauce will last up to 3 days in fridge.
To make the pizza-making process more manageable, make the sauce the day before and keep it in the refrigerator.

Preparing Vier Käse Pizza
Preheat your oven to at least 450 degrees for 30 minutes or longer.
Spread out pizza dough on floured surface.
If you have a pizza peel, you can create your pizza on it (after flouring).
Start by spreading the sauce all over the base. This pizza uses Tomato Sauce. Spread the Tomato Sauce Thinly yet evenly, leaving a margin for the crust.
Add the largest toppings first – typically meat or seafood, then the smaller toppings.
Add cheese last, and sprinkle it all over to help keep the toppings in place when it melts.
This pizza has the following toppings:
Parmigiano Reggiano
Gorgonzola
Pecorino Cheese
Mozzarella
This pizza is great on its own, or why not with another style of pizza?
Cooking time
Put the Vier Käse pizza in oven, and set alarm for ten minutes.
After 10 minutes, open the door and see how cooked pizza is.
Pizza should be ready within 15 minutes. However, allow it to cook to personal taste.

About Gorgonzola
Often referred to as blue cheese, Gorgonzola is made from cow's milk, boasting milder flavours than those of other blue cheeses. What sets it apart from other blue cheeses is its deep roots in Italian artisanship, still influencing production today.
Gorgonzola shares many of the traits seen in similar cheeses from other culinary cultures, with the level of intensity and sharpness often being the strongest difference.

Pizza Tools
When making Vier Käse Pizza, we always recommend that you use whatever tools you are able to get your hands on. Our basic pizza tools are…
Quality Food Containers
Leftovers need to go somewhere, and I don't enjoy using aluminium foil or plastic wrap all the time. A couple of good air tight containers should be in every home.
Pizza Peel
Sometimes called a paddle or shovel, a pizza peel is a vital tool for those who make pizza regularly.
Wooden Rolling Pin
Many people prefer hand stretching, however every cook really should have a good wooden roller nearby too.

Pecorino Cheese
Pecorino was named 2,000 years ago from the Italian word pecora, which means "sheep." Although known as the firm, hard cheese available from most stores, Pecorino actually covers all Italian cheeses that are made from ewe's milk.
Pecorino is available in Italy in three main classifications that are based on how long the individual cheeses have been aged. They are fresco, semi-stagionato and stagionato.
Strange Pizza Facts
Here are some facts about pizza.
Print that pizza
Using NASA funding, a group of scientists developed a 3D pizza printer in 2013. It can cook a pizza in under 70 seconds, complete with the sprayed flavor, aroma and micronutrients.
Saucy superhero
A movie from 2011, Pizza Man, tells the story of a superhero pizza delivery guy who got his superpowers from genetically modified tomatoes, and uses them to save the world. Sounds legit.
Poor anchovies
There is a National Pizza with the Works Except Anchovies Day, which although a mouthful, is held on November 12 each year.

Meat Pizzas
Keen on seeing more than Vier Käse pizza? We have plenty of other Meat pizza recipes to look at, as well. Enjoy!

Pizza making FAQ
Want to know how to make delicious pizza at home? Here are some FAQ and their answers to the most common pizza making questions.
Can I substitute parmesan for mozzarella in making pizza?
Of course! Actually I like to add a little parmesan to all my mozzarella, to give it a tangier taste. It is absolutely a personal choice how much of each cheese or what cheeses to use at all. That's the fun of homemade pizza making – not having to eat whatever the pizza shop uses.
How hot are pizza ovens?
Pizza ovens can easily reach 700-850 degrees farenheit, and can get to 1000 degrees without too much trouble. This is far hotter than your typical electric or gas kitchen oven.
How many people does a large pizza feed?
The average person eats somewhere between 2-4 pizza slices, and with most large pizzas having 8-12 slices, it means an average of 3 adults could be fed. Add a salad or garlic bread for variety.
Have you made Vier Käse Pizza?
Let us know if you enjoyed Vier Käse Pizza ! Tag us on our Pinterest, Facebook or Twitter and let us know what you thought of it! I'd love to know.
Featured image: Source