Wild Mushroom and Truffle
First created in Russia, this Wild Mushroom and Truffle pizza is a mouth watering vegetarian pizza you should try at home.
Baked with care, the below pizza provides an enticing flavor paired with a imaginative aroma to enjoy.
Spend the energy to find the best ingredients and pair these with the perfect crust for your family to take part in a out of this world pizza meal.
If you enjoy Vegetarian pizza that has Tomato sauce this may be what you have been searching for.
Pizza in Russia
Other popular Russian meals contain Beef, lamb, pork and Chicken, and Potatoes plus root vegetables. Sour Cream, porridge and bread accompanies many meals.
Take a look at some of the other pizzas from Russia here.
Wild Mushroom and Truffle Pizza at a glance

| | |
| --- | --- |
| Origin | Russia |
| Type | Vegetarian |
| Sauce | Tomato Sauce |
Wild Mushroom and Truffle Pizza Recipe
Below we've created a recipe for you to make a delicious homemade Wild Mushroom and Truffle Pizza whether it be in your wood fired pizza oven or on a pizza stone in your oven.
Preparation time

| | |
| --- | --- |
| Dough | 2 hours |
| Assembly | 10 minutes |
| Baking | 12-20 minutes |
Wild Mushroom and Truffle Pizza Ingredients
Choose enough pizza toppings for the amount of pizzas you will be creating. The pizza sauce and dough ingredients below are designed for 3-4 pizzas, so add more or less, if required.

Simple Pizza dough
2 2/3 cups (400 grams) pizza flour
1 cup (250 ml) luke-warm water
2 tsps (7 g sachet) dried yeast
Two tsps salt
3 tbsps (1/4 cup) virgin olive oil
Wild Mushroom and Truffle Pizza Toppings
Toppings used in this pizza recipe, are;
Parmesan
Fontina Cheese
Cremini Mushrooms
Portobello Mushrooms
Truffle Oil
Olive Oil
Thyme

Easy Tomato Pizza Sauce
1 can (15oz/420g) crushed or diced tomatoes
1 small can (6oz/170g) tomato paste
Two garlic cloves
1 tbsp dried Italian herbs
1 tsp salt
1/4 small brown onion
Want to try a different sauce? See our article on the different types of pizza sauces.
TIP
You can click on any of the tags at the bottom of this page, to find other pizzas besides Wild Mushroom and Truffle Pizza, that use that topping.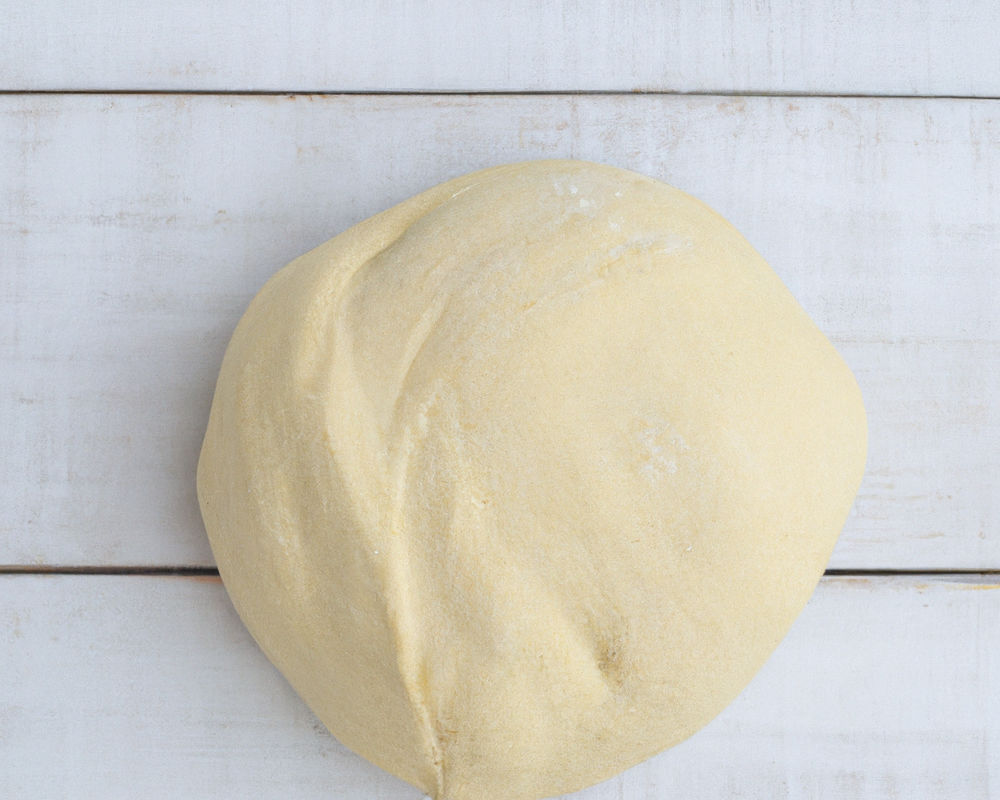 Pizza Dough Method
Either make your own pizza dough following the simple steps below, or buy a premade pizza base at your local store.
Whisk the lukewarm water and yeast in a plastic or glass jug. Let the mixture stand for approx. five minutes.
Add salt and flour in a large bowl. Create a hollow well in the middle and gently pour the liquid yeast mixture and oil.
Using dough mixer or hands, gently mix dough until smooth. Place pizza dough on a lightly floured work surface and then knead by hand for five minutes.
Lightly oil a bowl, and place mixture in and cover with plastic wrap. Leave in a warm place to rise until the dough doubles in size.
Pour dough mix out onto a clean, floured surface. Now hand knead gently for another five minutes.
Sprinkle a little flour on the bench before rolling to prevent dough from sticking.
Divide dough mixture into equal sized balls. Hand stretch or roll out the bases to the expected size.
TIP: We have other dough recipes if you would like to try your hand at sourdough, poolish or more.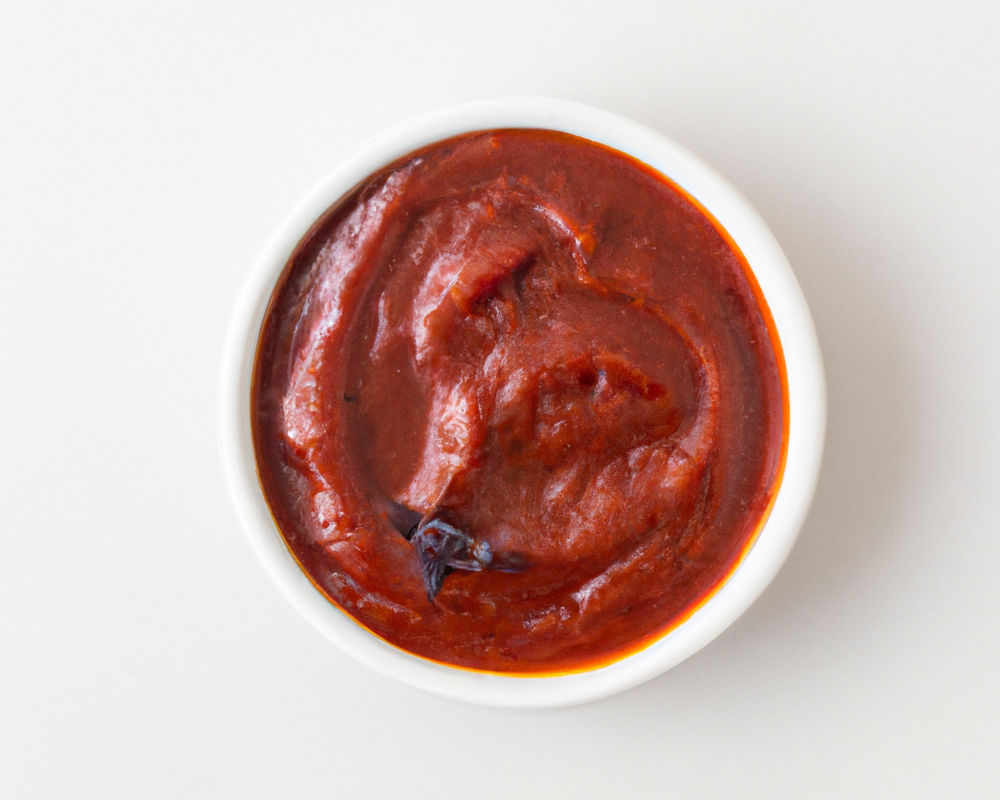 Tomato Pizza Sauce Method
It takes around five minutes to make this tasty pizza sauce following the simple steps below, or you can purchase a bottle of pizza sauce at your local shop.
Blend all sauce ingredients in a large bowl.
Ensure all ingredients are mixed together well.
Keep mixture sitting for five minutes.
Your sauce is now ready to add to your pizza bases.
Sauce will last up to 3 days in fridge.
You can swap tomato for BBQ sauce and more. There's plenty of options.

Preparing Wild Mushroom and Truffle Pizza
Start by heating your oven to at least 450 degrees.
Spread out your dough on a well floured surface.
If you have a pizza peel, flour the peel and create your pizza on it.
Start by spreading the sauce all over the base. This pizza uses Tomato Sauce. Spread the Tomato Sauce Thinly yet evenly, leaving a margin for the crust.
Add the largest toppings first – typically meat or seafood, then the smaller toppings.
Add cheese last, and sprinkle it all over to help keep the toppings in place when it melts.
This pizza has the following toppings:
Parmesan
Fontina Cheese
Cremini Mushrooms
Portobello Mushrooms
Truffle Oil
Olive Oil
Thyme
This pizza is perfect by itself, yet why not with another style of pizza?
Cooking
Put the Wild Mushroom and Truffle pizza on the middle shelf in oven, and wait ten minutes.
After 10 minutes, open the door and check the pizza.
This pizza should take approximately 15 minutes, however allow it to cook to personal taste.

About Truffle
The very delicious Truffle fungus is one of the highest priced foods that you can buy. The high costs come from the scarcity of Truffles, how extremely difficult they are to grow, and the fact they take many years to cultivate.
The flavors are often difficult to describe. Some say Truffles taste like they smell: nutty, oaky and earthy, with sweet and juicy notes similar to fresh Black Olives.

Pizza Tools
When making Wild Mushroom and Truffle Pizza, I suggest you just use what you have available, without spending any money. My recommended basic pizza tool list is…
Pastry Brush
If you ever coat your dough in water, oil, eggs or more, then you need a pastry brush. These brushes tend to be cheap to have and very handy to use.
Kitchen Scales
Do you have quality digital kitchen scales? It's a great tool for any chef or pizza cook.
Pizza Scissors
These may seem like a weird tool to some, however other pizzaiolo's swear by using scissors instead of a traditional pizza cutter.

Parmesan
Parmesan is a translation of the Italian words, Parmigiano-Reggiano. The two terms refer to the same cheese. Often referred to as the "King of Cheeses", Parmesan is an Italian hard, granular cheese produced from cows' milk, which is then Aged for at least 12 months.
Parmesan was praised as far back as 1348 in the writings of famous Italian writer, Boccaccio, in his works, the Decameron. October 27 is designated the International "Parmigiano Reggiano Day" by The Consortium of Parmigiano Reggiano.
Pizza Facts
Here are a few interesting pizza facts…
Daily diet
In 2014, a gentleman from Maryland, Dan Janssen, gained a minor level of fame for having eaten pizza at least once every day for 25 years.
Love is in the air
Domino's opened a wedding registry in 2017, to allow pizza loving couples to register for their favorite flavors.
Pizza by plane
There's a restaurant located in Alaska, called Airport Pizza. As the name suggests, they deliver pizzas by plane.

Pizza making FAQ
Want to know how to make fantastic pizza at home? Here are some helpful answers to the most frequently asked questions.
What to serve with pizza at a party?
Pizza goes really well with garlic bread, salads and pasta. In fact, you can serve just about any party food with pizza, and it would work.
How long to let pizza dough rise?
Some pizza dough recipes suggest only a few hours, whereas you can also use long fermentation techniques to make it go for 3-5 days.
Which pizza was created to represent the italian flag?
The Pizza Margherita was created in 1889, when Margherita di Savoia, the new queen of Italy, visited Naples. A famous local chef created a pizza using ingredients to match the new flag and named it Margherita.
Have you made Wild Mushroom and Truffle Pizza?
Let us know what you think of Wild Mushroom and Truffle Pizza! Tag us on our Pinterest, Facebook or Twitter and let us know what you thought of it! I'd love to know.
Featured image: Source